What to do with old pastry dough?
Trying to figure out what to do with starter discards is a common topic. But, what about pastry dough? I always end up with odd bits of tart dough or puff pastry that are left over from something I made. About a week ago my twelve-year-old niece, Carli, was visiting from Texas and, in addition to numerous loaves of bread, we made several tarts with pate sucree and puff pastry. After she left, the leftover dough pieces sat around in the fridge all week and needed to be used, frozen, or thrown away. This morning I cut out some puff pastry rounds with a cookie cutter and made some little turnovers filled with goat cheese and chives.  As you can see in the pictures they look more like blow-outs than turnovers.  They appear to be laughing at me...Oh well, I'll get even when I eat them.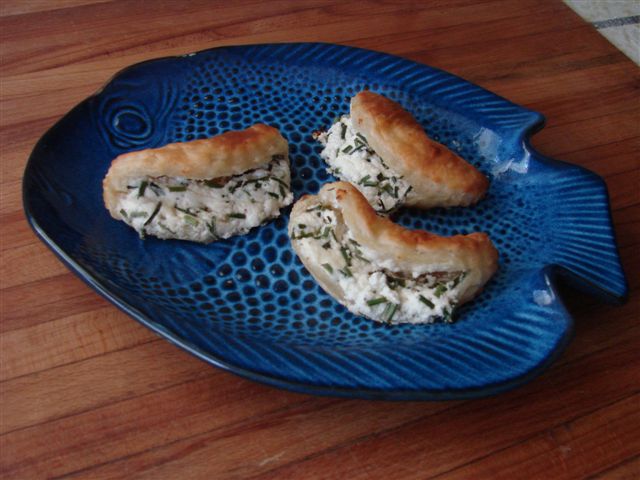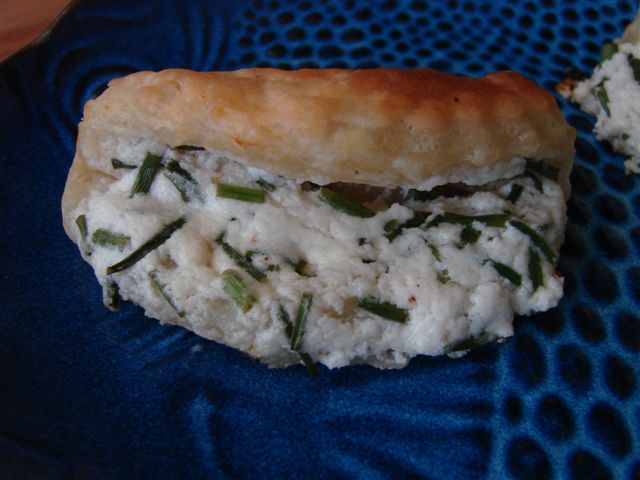 I had a big set of tiny tart molds in various shapes but I gave those to Carli before she went back home to Texas because she had really gotten into making tarts, especially tiny ones. So, what do you do with small pieces of tart dough when your little molds are gone. Well a brioche mold looks a lot like a tart mold.  Also, a tiny tart needs pretty small fruit so I threw some frozen blueberries onto the almond and pastry cream filling and there you have it.