I heated my Kamado to 700ºF.  I used the temperature gauge on the Kamado to get an idea of inside temperature.  I placed one stone under my main grill to create an indirect baking oven.  Next I placed my rectangular baking stone on my main grill where I would do my pizza baking.  I used an infrared temperature thermometer to make measurements of the stone temperature.  The pizza dough recipe came from the King Arthur Flour website.
Picture of the bake follow.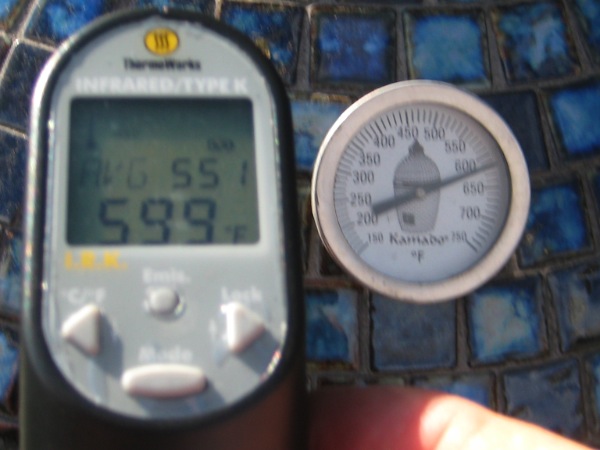 Temperature of the Baking Stone Temperature inside the Kamado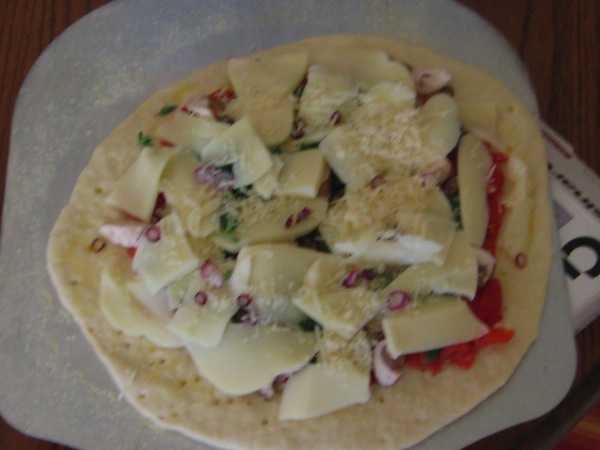 Pizza on Peel Ready for Baking in The Kamado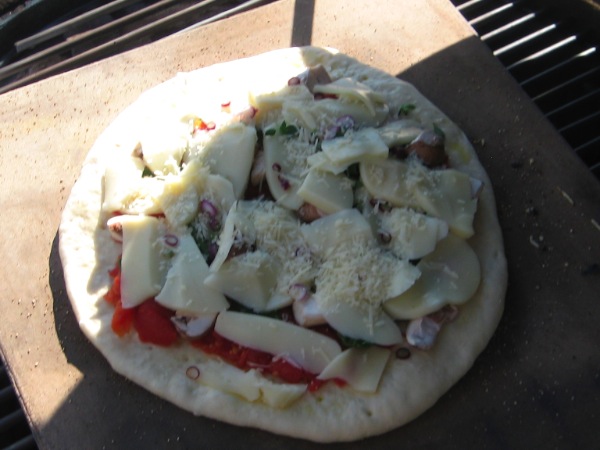 Pizza inside Kamado Baking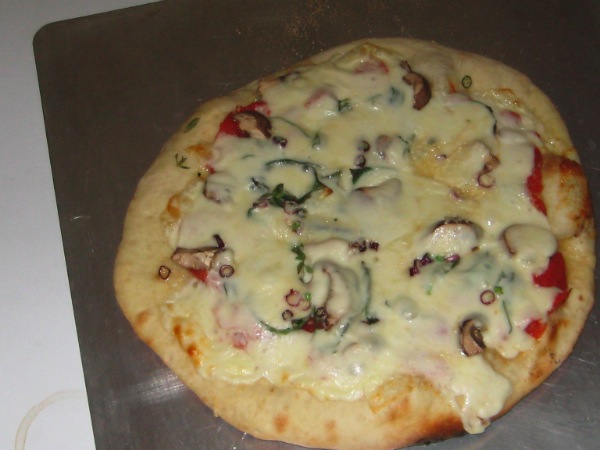 Pizza after Baking 7 Minutes at 600ºF
I as always welcome comments and suggestions.
Bix