I've been making pizza about once a week for about six months now, basically refining my sourdough pizza crust, and I think that I've finally gotten my recipe where I want it.  However, this post isn't actually directly about my recipe.  It's more about a very practical method that can work for pretty much any dough.  A few months ago I bought a 12 3/4" terra cotta planter dish at Lowes that I have been using as a pizza stone and it has been great!  I'm sure that I'm not the first person to do this but if you haven't tried it and you like homemade pizza, here are some pictures to get you started: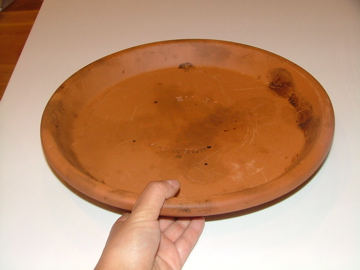 "clean" dish, already well used from previous bakes.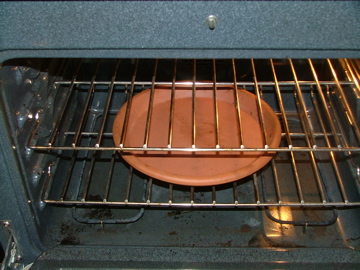 Preheat in oven at 500 for 30 min. on the bottom rack
Meanwhile....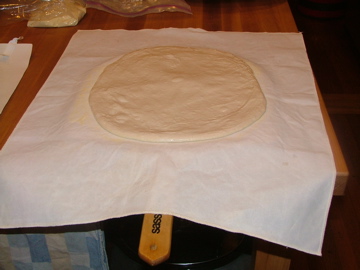 Stretch out dough on semolina floured baking cloth so it can rest during preheating.  I stretch it a little every ten minutes or so until it is the size of the dish.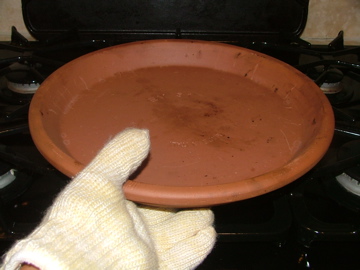 Remove hot dish from oven.
Warning!  This is the hardest part.  Slide dough into the hot dish and return it to the oven for 12 minutes.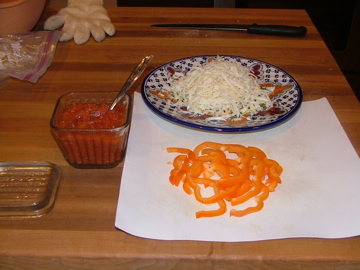 During this time get out the sauce and toppings.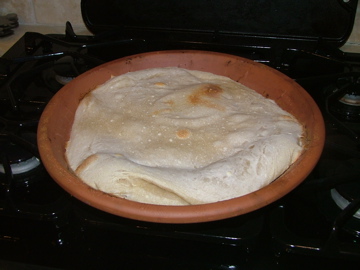 Remove the partially cooked crust from the oven.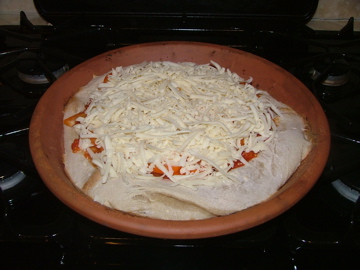 Top it quickly.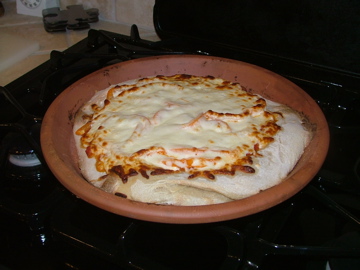 Bake for another 12 min. or until it looks done according to your taste.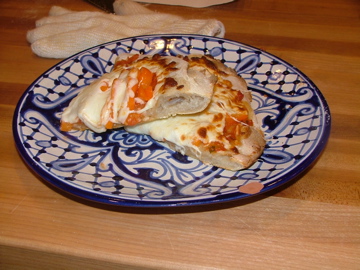 Enjoy!
Personally I like a hearty, chewy flavorful sourdough crust (put together the night before) that is a little more substantial than one that is commercially yeasted, but yet not so doughy that it seems undercooked.  Like I said though, you could probably use any recipe.
Thanks for reading,
Summer