Getting sourdough consistent resutls
I now get week by week repeated success with Hamelman's Vermont Sourdough which is our regular bread I bake each weekend.  My take-home message to all sourdough newbies is to persist and pay attention to detail.  It's tempting to skip and make do with estimates and a "she'll be right" attitude, but if I want consisency week after week with sourdough, I have to do all the below:
Always have a fully active starter to build a fully active levain.
Use baker's percentage and scale all ingredients-
Take the time to measure the temperatures of the room, flour and levain and work out the desired water temperature so you can achieve a final dough temperature after mixing of 24 to 25C. (Believe me this doesn't take long and is not difficult).
Fold during bulk fermentation. (I do two at 50 minute intervals and shape after a further 50 minutes).
Final ferment for 2 hours; (or retard in the fridge until the next day works great for additional flavour, but not essential).
Bake in a hot oven 235C for 40 to 45 minutes (I find lower temperatures will not get the oven spring).  Use steam.
This never misses.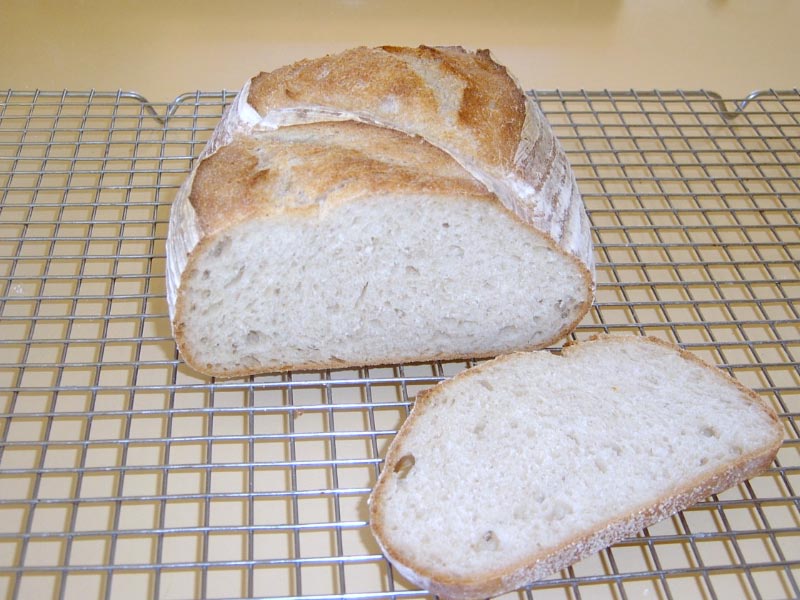 cheers,
Gavin.