Things are starting to cool off, so I've managed to bake the last two weekends.
Two weekends ago I made a Potato Bread from Bernard Clayton's New Complete Book of Breads.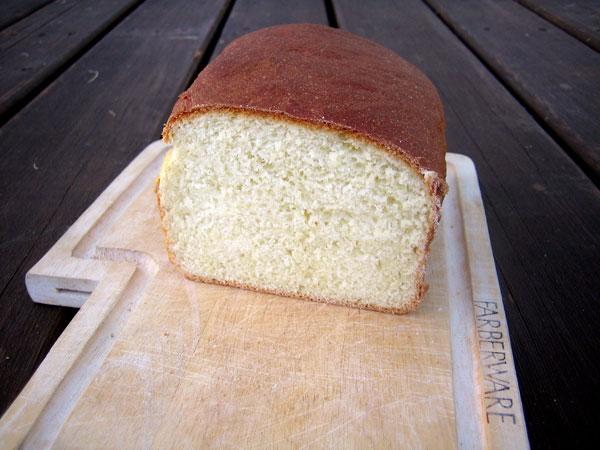 It was great. I'll definitely be baking it again, and probably posting a recipe here in the next few days.
This weekend I baked some Buttermilk Bread, a Whole Wheat Bread, and some Chocolate Chocolate Chip Cookies: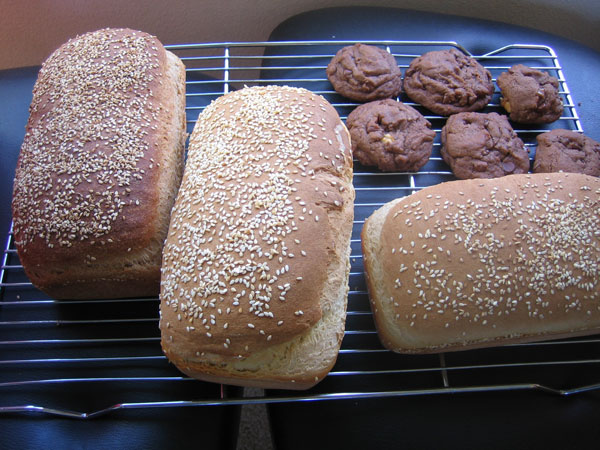 All turned out well.  We had Grilled Pizza with pesto made from basil from the garden too.  
Oh yeah, we've also been having Raspberry Nutella Crepes for breakfast for the past three days. Wow. That's all I have to say about the matter.