I worked from home Wednesday and used it as an opportunity to refresh my starter and bake a couple of loaves.
The dough I made was a "little of this and that" dough.  I threw some leftover mashed potatoes in, the last couple of ounces of a bag of rye flour I had, a bit of whole wheat flour from another bag I needed to use up, and a couple of cups of AP flours.  I made the dough very wet, 70+ percent hydration.
I folded a few times throughout the morning and tried to shape a couple of freeform loaves in the early afternoon.  It was amazingly sticky.  No amount of water on my hands or flour on my board (or vice-versa) was working for me. 
After 10 minutes of sticking and swearing and being about ready to dump it into the compost, I dumped the gobs into a couple of loaf pans.  Two hours later, I came downstairs to the kitchen and was pleasantly surprised by how much it had risen in a loaf pan despite the way I had abused it.  So I baked them.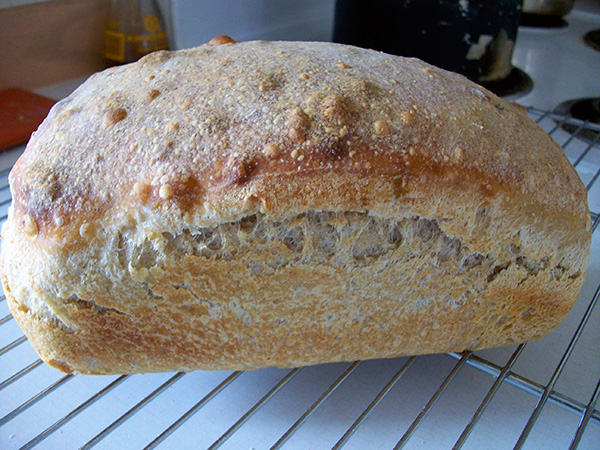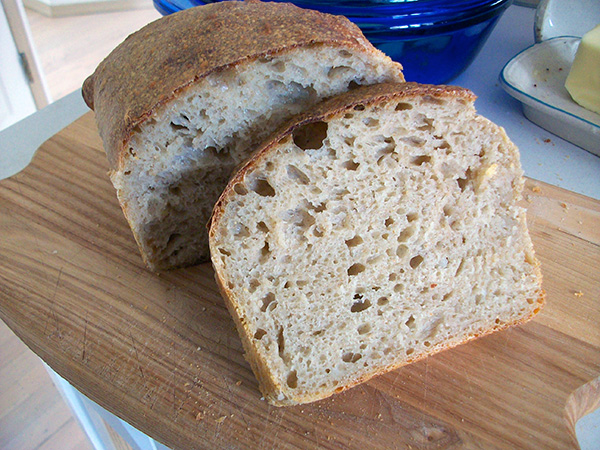 Not my most beautiful loaf, but pretty darned good.  I don't think anyone else but me could tell this was not what I'd intended to make.  And the sourdough flavor was tremendous: the extra abuse and longer rises let it develop more.