In absence of my camera (the display is broken), I uploaded a few old pictures. When our kids were younger, we once took them to the Bakkery Museum. They were really exited about the figures the bakers demonstrated. If it is not the content of a bread, it will be the form that decides whether they like it are not!
We made some of these breads during several birthday partys, even the 'never eat bread' kids would eat that own bread this time.
I am progressing with the sourdough, more on the art part then on the science part. Baking full week around is also working out so far. Pictures will follow! Groeten, Jw.
A baker at the museum. I remember they put on a real good show, they made everything look so simple.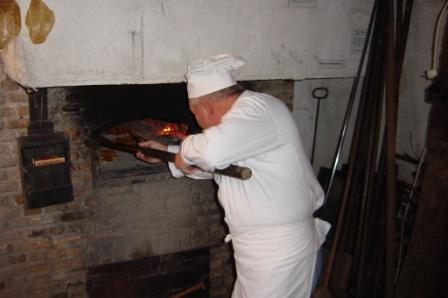 Some of the figures: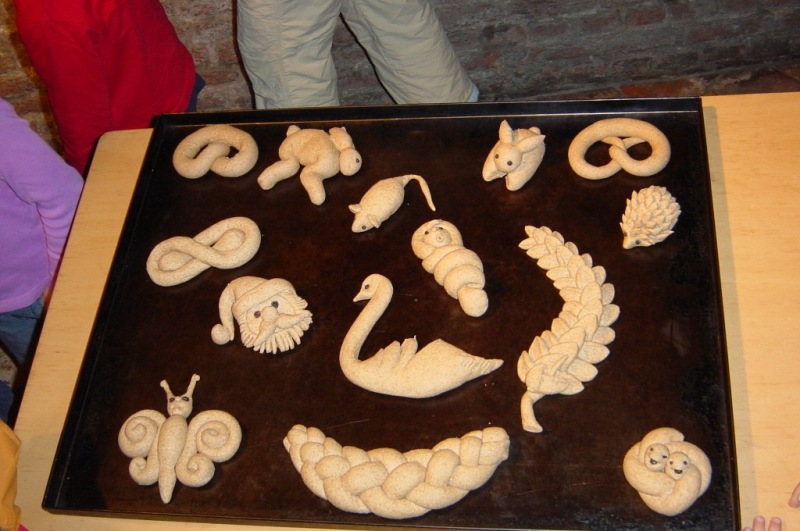 And a picture from a birthday party. The kids added a bit of sugar powder on top... the pictures are from 2002.