Well here it goes, trying to post pictures on my blog - today I baked a traditional Jewish holiday treat called Hamantashen.  They are popular for the holiday of Purim which is next Tuesday.  I made about 110, a mix of prune, cherry and blueberry.  I'm not the most careful cookie shaper, but these are disappearing too fast for that to really matter.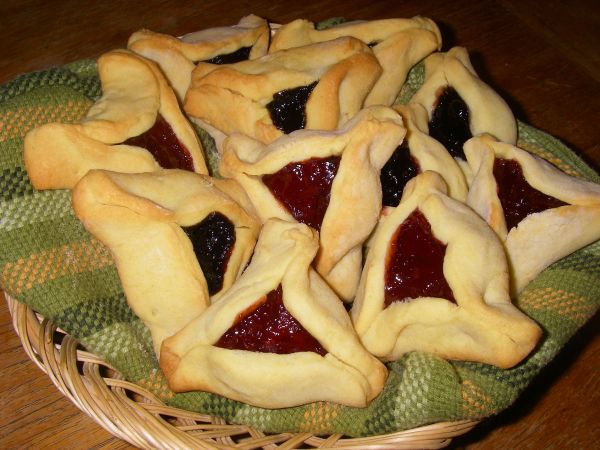 I also tried the round braid that Trailrunner made recently.  That was so much fun!  I make challah almost every week and have never tried this before.  I just used a basic challah recipe that looked good. 
Here it is  just after shaping: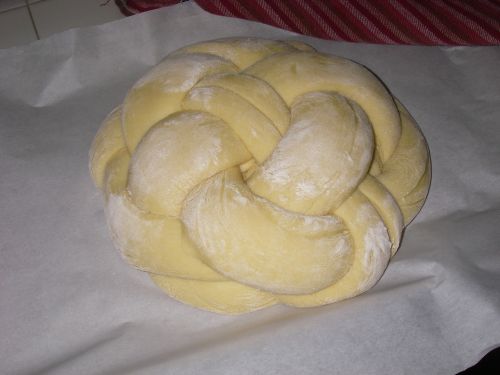 And just out of the oven: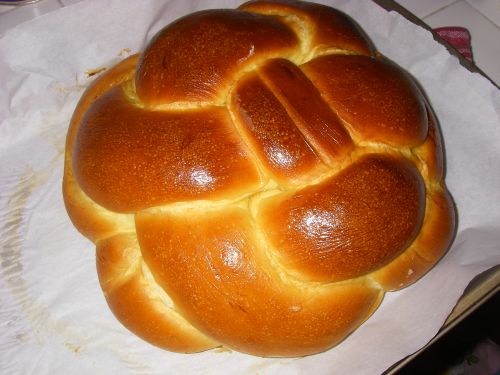 Lately I've been brushing my challahs with a mix of egg yolk and dash of vanilla.  The taste is great and the smell even better.  The line is from rolling the strands , it was a technique I haven't used before and was much easier than my usual method, but I'll have to watch for those seams.
We haven't tasted this loaf yet - tomorrow night.
Whew - I admire those of you who post pictures regularly, it takes a while to do!  I love seeing everyone's pictures, so thank you for taking the time to show your work.  I loved doing this.