February 8, 2009 - 9:08am
New mill, pretzel and zopf
Last week I was out of flour and was able to combine a trip for work to a nearby windmill: http://www.molendevlijt.nl . This mill has better openinghours then the mill I normally go to, and I tested the flour with a simple slow rising bread (next time I will add more simple flour, not just the wheat type). A great mill, I will be back there. I will need a bit more time to look around at the mill. It will take a while before I find the right/best combination of wheat for our weekly bread.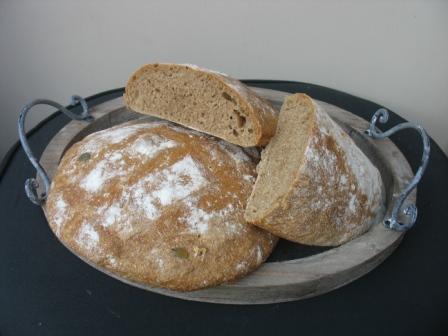 I also made some zopf. Finally, sometimes there are (near) perfect ones as well. We had a to say thank-you to a few friends and neighbours, I always like to give them a zopf. The best shape is from broad to narrow, or thick to small. This is four strands only, I think challah is 6-strand and keeps the size the same. For this zopf I used 1 kilo (2.2 pound) of simplest kitchen flour. Recipe on request.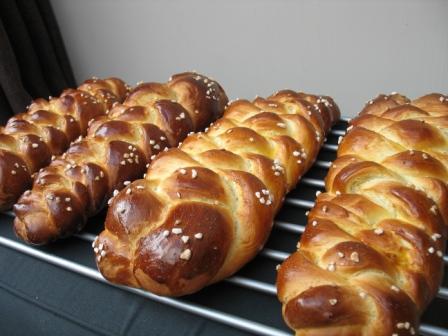 Last but not least: pretzels. I was a lunchwish from my 'boss at home'. It reminded her of her youth in Austria, where she grew up. Can one get a bigger compliment? These three kinds of bread can hardly be consumed at the same time, the tasts are too different. These pretzels are best with cheese and e.g. ham. The zopf is great with marmalade and chocolate. Bak ze! Cheers, Jw.