What else can be said? Baking is one of those things you just have to try to learn how to do right. I don't think you can know how slack a dough you can handle, what happens if you lower the rack in the oven a couple of notches, how little yeast can you get by with, or any of these other things without just trying it. Sometimes you'll be pleasantly suprised.
And sometimes you won't: some of your loaves will come out better than others, of course. But even once you get down how to do it right, it is still fun to experiment with tweaking a few things to see how it changes the outcome. Baking is fun and extremely inexpensive, so why sweat making a few mistakes? Have fun with it, experiment, and don't get bent out of shape if a few of your loaves fail to rise. All of us have parts of our lives where mistakes are not tolerated, such as on the job. Unless you are a professional baker, when you are goofing off in the kitchen isn't be one of those times. So have a good time.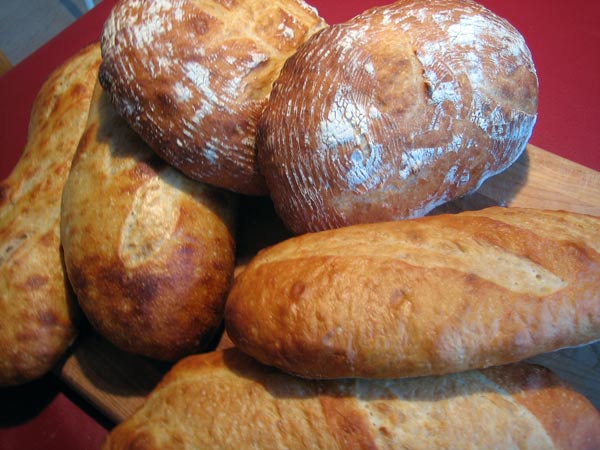 Happy baking!
If you have tips that I missed, please post them!
Lesson Five, Number 0: Practice!