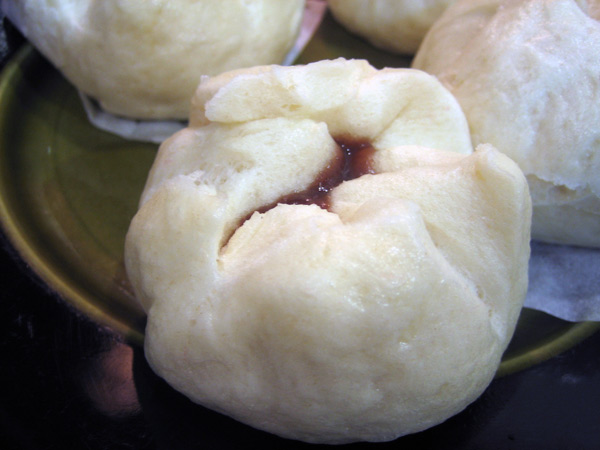 I've been on a serious Chinese culture bender for the past month or two, watching a ton of HK movies (Shaw Brothers, Ti Lung/David Chiang, Stephen Chow) and hitting the Chinese market every day for lunch.
I'm halfway through reading Outlaws of the Marsh
, a classic Chinese novel. One of the characters in there, Wu the Elder, is a steamed bun peddler. Ever since reading the chapter with him I've been dying for steamed buns, and what with the Chinese lunar new year almost upon us, I thought it was a good time to try making them.
I used Bernard Clayton's dough recipe. The same dough can be used for savory pork buns too (Char Siu Bao).
Red Bean Buns (Dousha Bao)
Makes 1 dozen buns

Dough:
3 cups all purpose unbleached flour
1 1/2 teaspoons instant yeast
1/4 cup sugar
1/2 cup milk
1/2 cup warm water
1 tablespoon butter, margarine, or shortening
1/2 teaspoon baking powder

Filling:
red bean paste

Combine the ingredients and mix well. The dough needs to be somewhat supple for streching and shaping, so add a little extra water if necessary (I added a couple of extra tablespoons).
Knead by hand for approximately 10-12 minutes or by machine for 5-7 minutes. Set aside in a covered bowl and let rise for 45 minutes to 1 hour.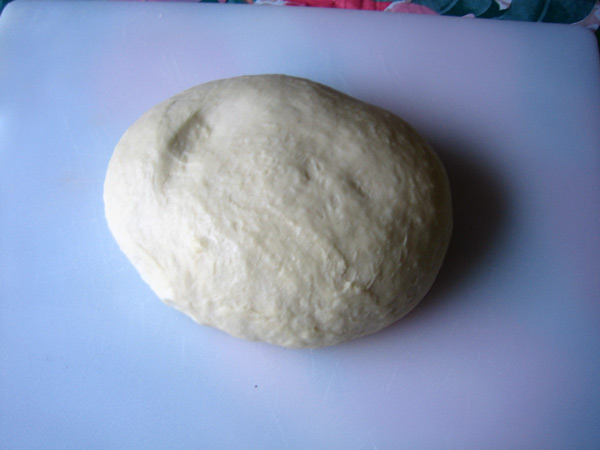 Divide the dough into a dozen pieces form each into a ball. If you are going to fill them, as I did, let them rest for 5 minutes or so before flattening them to fill them.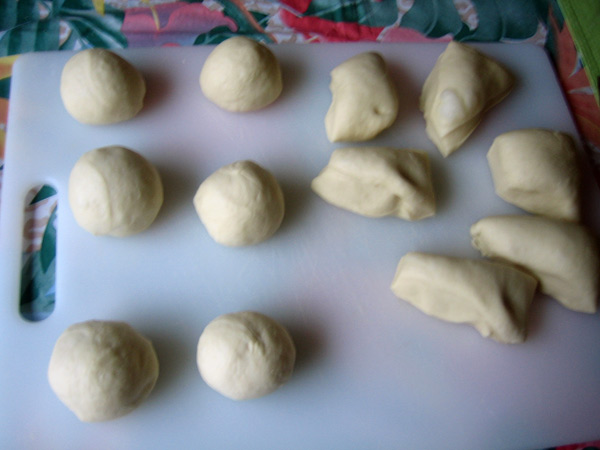 Once they are shaped, let rest for 10 minutes. During this time, bring the water in your steamer to a boil.
Red bean paste can be made from scratch by cooking and sweetening azuki beans. I was pleased to find canned red bean paste at the local Chinese market.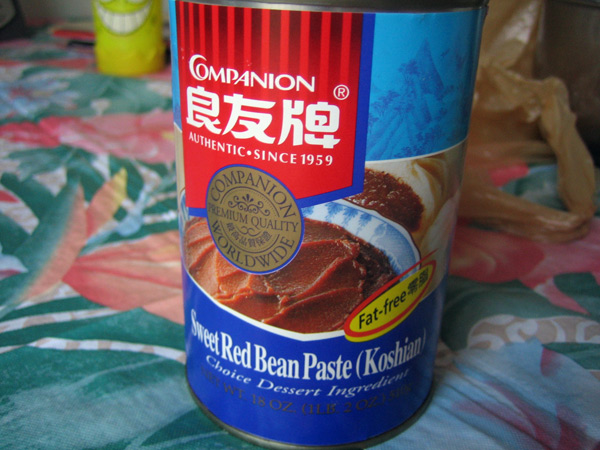 To fill, flatten the balls of dough into circles and place a tablespoon of filling on top.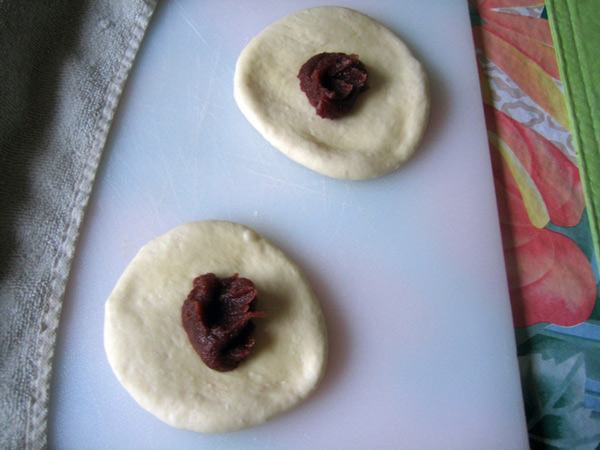 Close them up and either reroll them seam side down for a smooth bun or pinch them to the top if you want them to tear open on top. I personally prefer the torn look.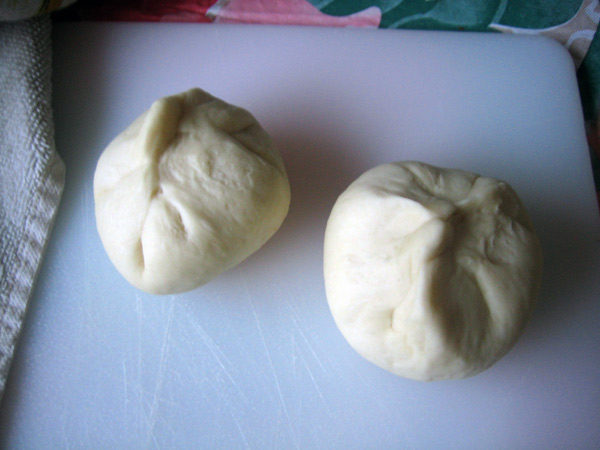 Place each ball of dough on a small piece of parchment or wax paper and place in the steamer. Cover and steam for approximately 15 minutes. Remove from heat and serve warm.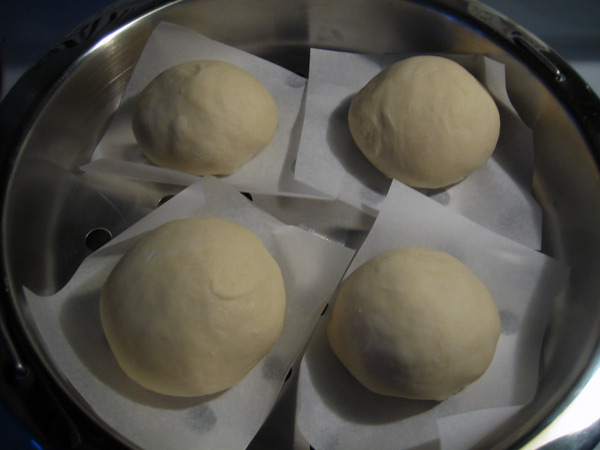 Here are a couple of the plain buns.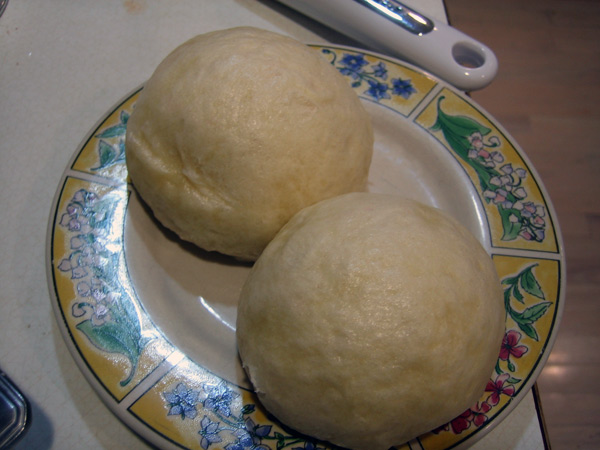 And the red bean buns.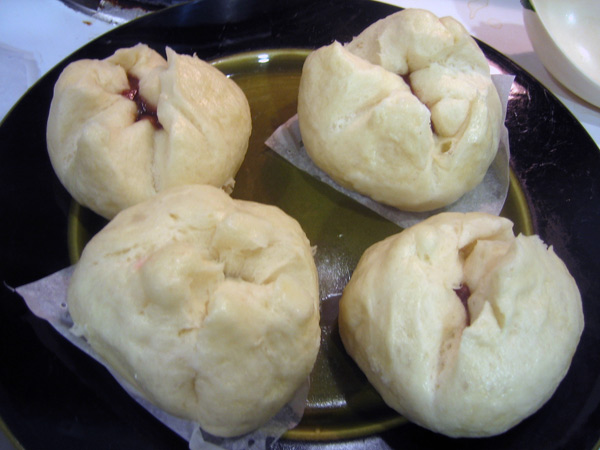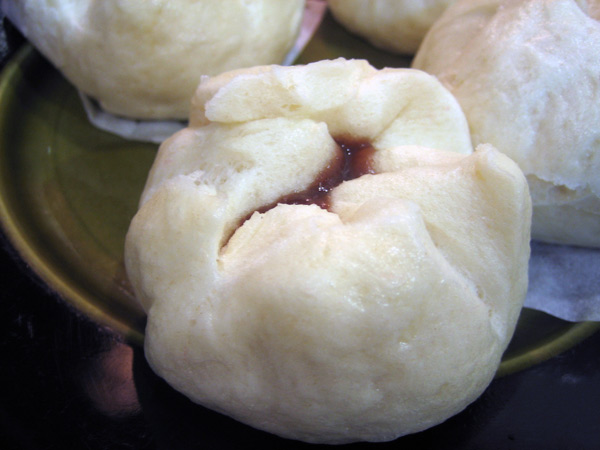 Considering that this was my first time making them, I'm extremely pleased with the results. If you actually *know* something about making steamed buns, please share some tips!