November 30, 2008 - 8:16pm
Weekend Bake - Anadama Bread and Poilane-style Miche
This weekend I baked Reinhart's Anadama Bread and the Poilane-style Miche featured on the cover of BBA.  Someone mentioned the Anadama recipe in another post, and I remembered making it years ago from a Better Homes recipe.  Needless to say, the BBA recipe is head-and-shoulders above my old one.
Here are some picts of the Anadama Bread: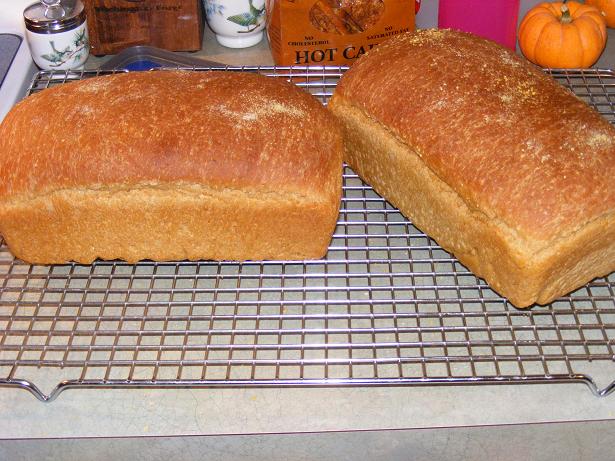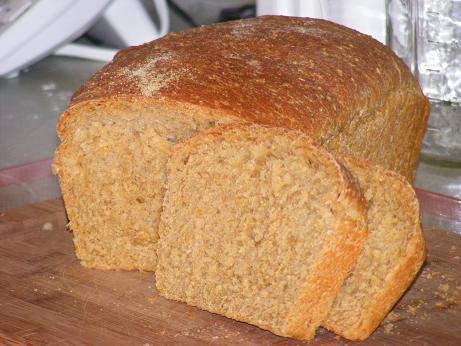 The Miche was a monster, but a lot of fun to build and bake.  Here it is just before slashing and baking: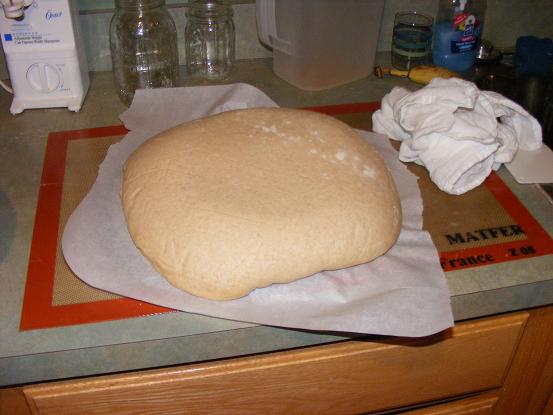 And fresh out of the oven: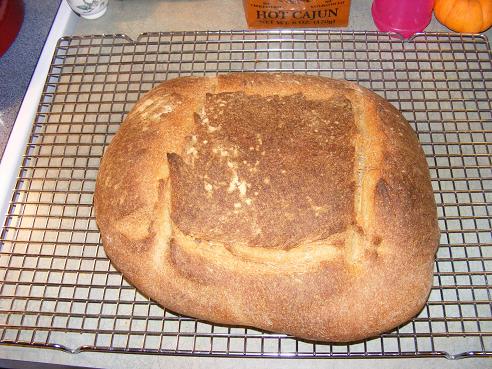 And finally, what miche photo spread would be complete without...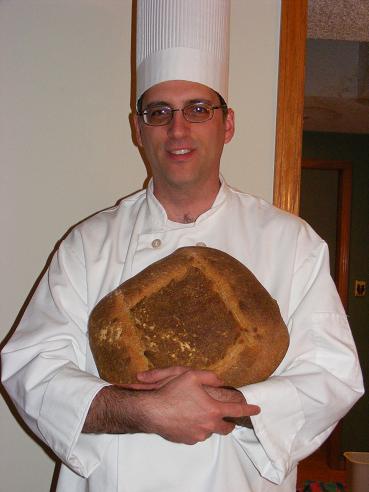 My humble tribute to Peter Reinhart!!