November 19, 2023 - 2:50pm
Infinity Bread (ft. Einkorn)
Recently I posted a blog with my revised version of Infinity Bread.  That version used emmer flour, and I commented that I intended to try the bread with einkorn in place of the emmer.  Here it is.
This is an excellent bread too, and in some ways I prefer the einkorn version over the one with emmer.  Of course, a few bakes with each will be necessary before I can conclude that, and in any event both versions are fine.
Here are the two loaves.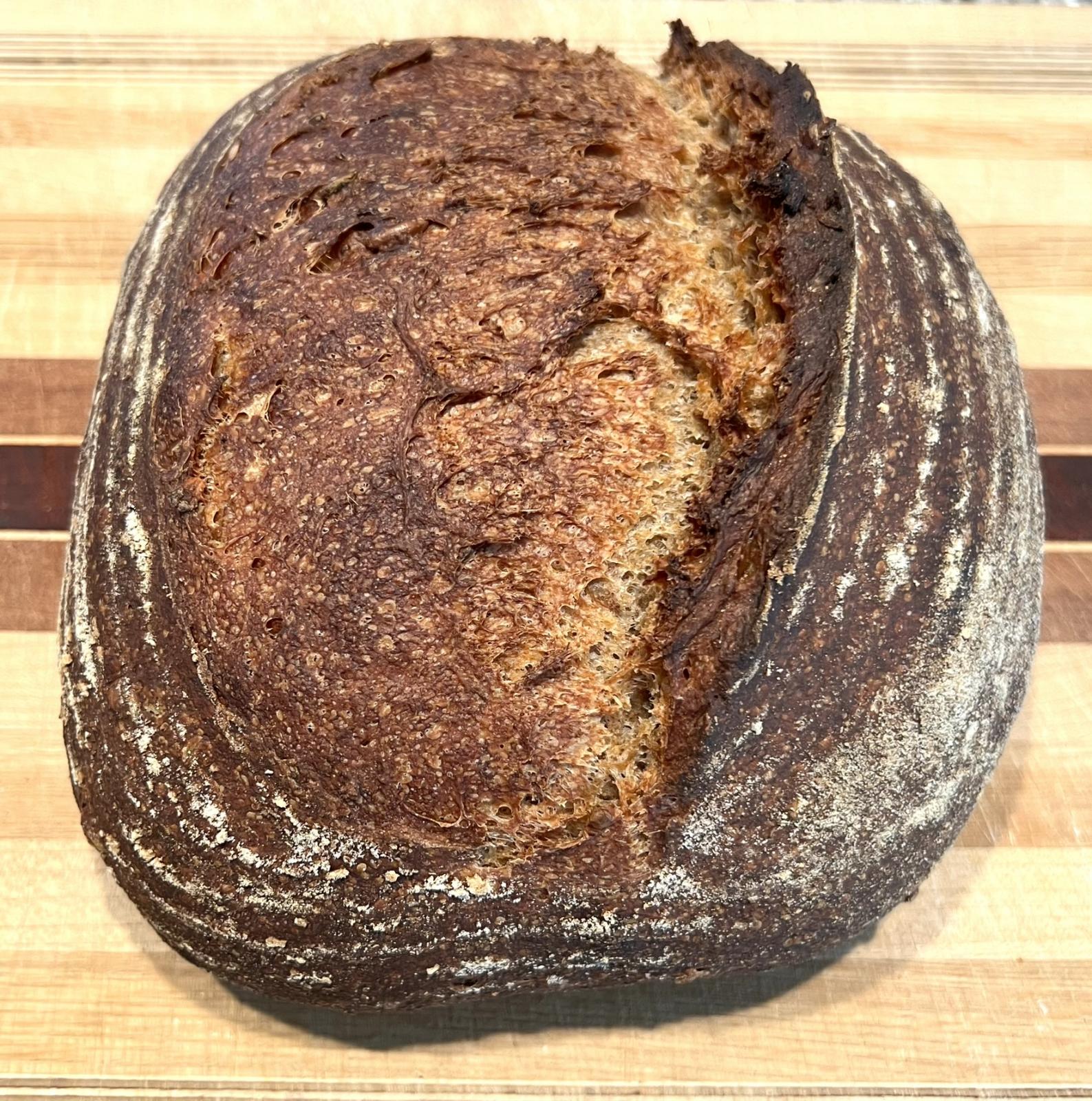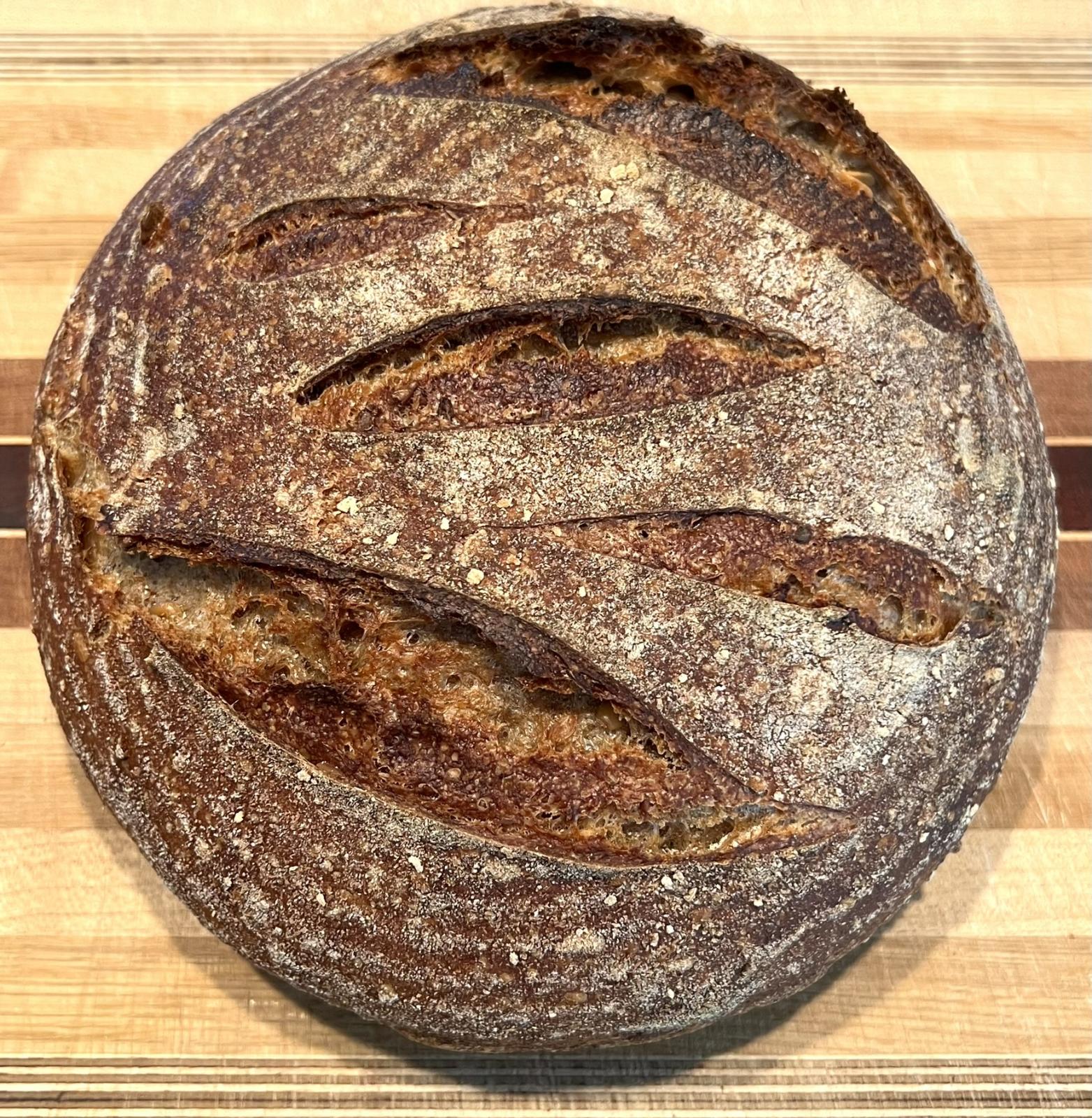 A friend received one of the loaves.  Here is the crumb from the one we kept.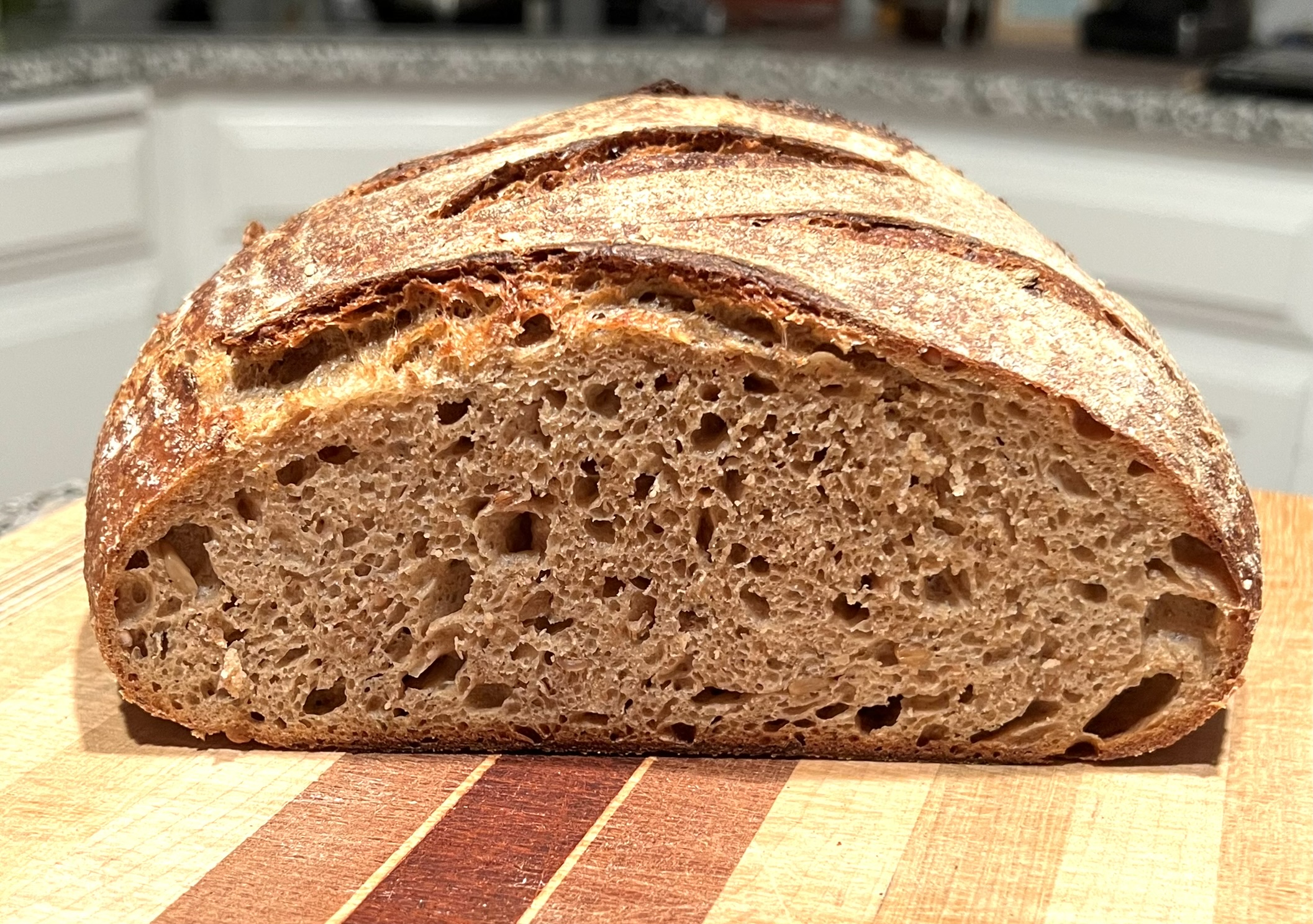 Once again I thank pmcool for launching the Community Bake that resulted originally in the emmer bread and now this one with einkorn.
Happy baking.
Ted