November 13, 2023 - 11:07am
Chubby little Hamelman "boats".
Based on a YouTube video https://www.youtube.com/watch?v=Tl4Hfi8ma1c I saw a day or two ago, these little beauties are made with the Hamelman Vermont SD formula.  Scaled at 250g each, just a guess from the visual cues of the video, they were a snap to shape and to score.  It seems that this bakery is in Seoul S Korea.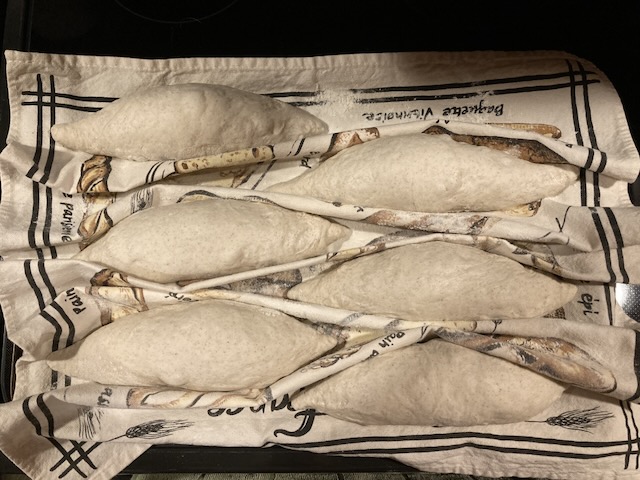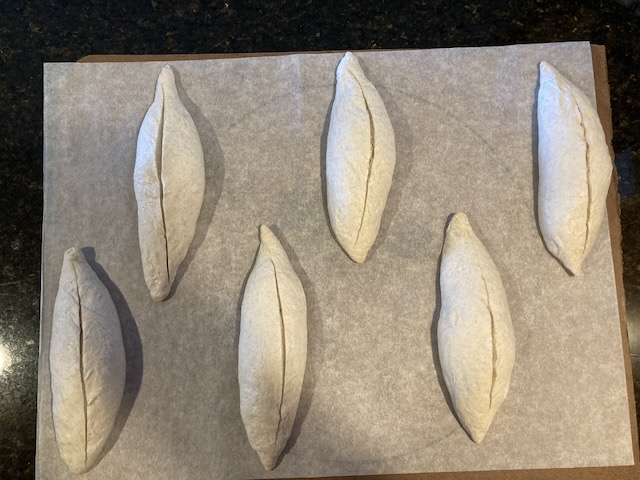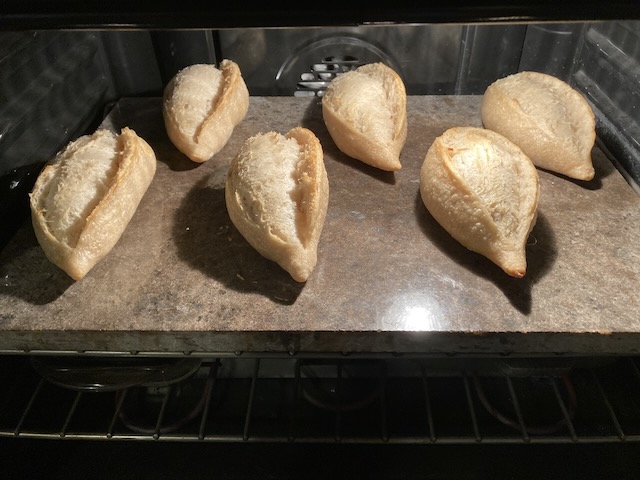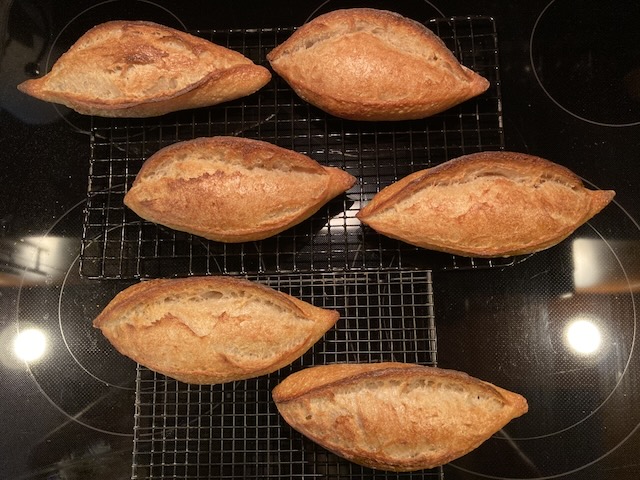 As is often the case with the VT SDs the low hydration prevents open crumb regardless of the wonderful oven spring these exhibit.
 And a screen capture from the video