November 12, 2023 - 10:32am
Another pan-blackening experiment
Back in May, as part of my experiments to raise the baking temperature of whimpy, low-temp bread makers (which nearly all bread machines are), I painted the upper half of the bread pan from one such machine with high-temp black paint, baked identical loaves before and after, and posted the results:
I see a bread pan and I want it to turn black
The animated GIF at the end is pretty striking. That machine was a low-end West Bend model (which I subsequently gave away) but it validated the point.
This time I decided to try it with a bread machine that is actually worth modifying, one that is otherwise quite good: the venerable Breadman TR2200C Ultimate. The 2200C is completely programmable for time *and* temperature. But it has two issues: the actual pan temps run 40-50º less than the programmed value, topping out at around 320ºF. And due to its undersized heating element, it takes forever for the temp to reach it's maximum.
The theory behind this mod is simple and well-known: darker colors absorb more radiant energy than light-colored or metallic ones.
Like last time, only the upper half of the pan was painted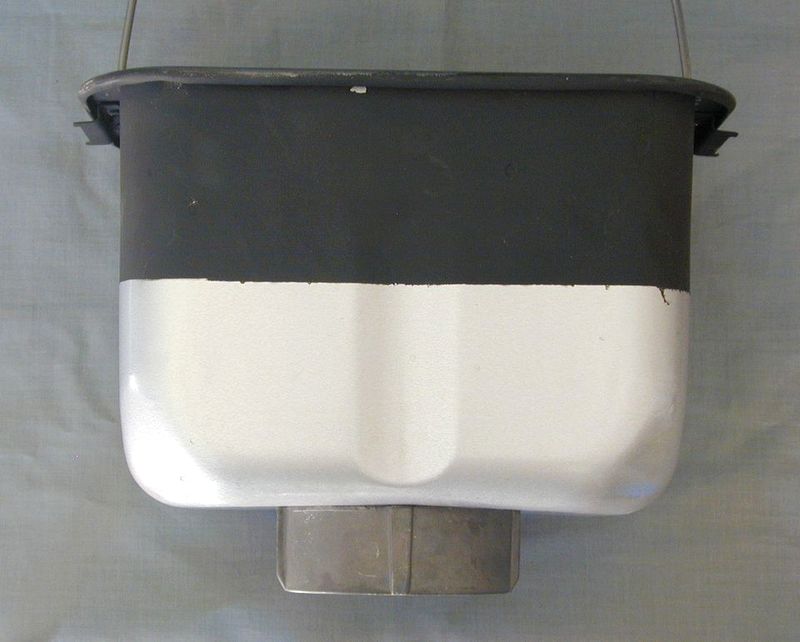 Identical loaves were baked before and after, using the same program, which was designed to bake at maximum available temperature. Here is the result: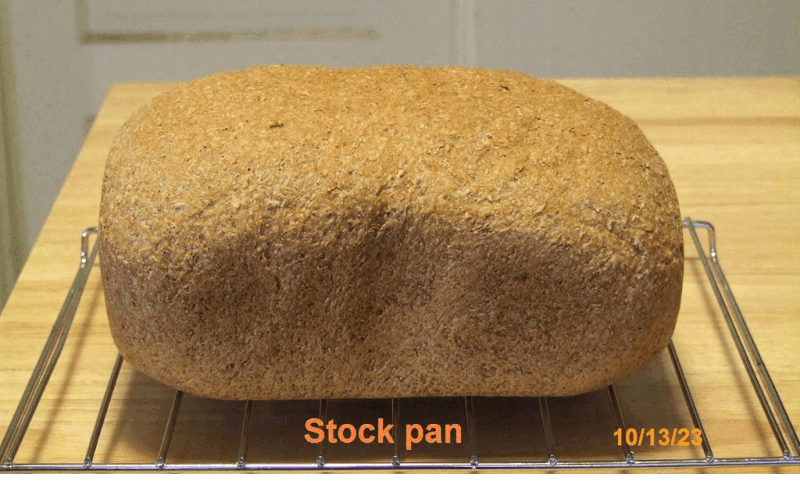 I was also more organized this time and recorded pan temps at specific times in the 55-minute cycle.
Time    Std    Painted
:30      301º    315º
:25      305º
:20      304º    333º
:15      316º    328º
:10      320º    334º
:05      334º    347º
:01      340º    346º
As you can see, the pan heats up faster and browns the crust better. The taste of the loaf with blackened pan is definitely preferable.
My opinion, based on experience, is that the breadmakers which create the best-tasting bread heat the pan up quickly to pan temps of at least 170ºC (338ºF). Below that and they're "meh".  Above that and they create bread that I look forward to eating.
This simple mod turns the TR2200C from a "meh" machine into a desirable one. The GIF pic suggests that I could probably extend the black down another inch, and go all the down on the right end, where the heating element enters the chamber and its heat output is weakest. That's what creates the downward slope-right on both loaves.