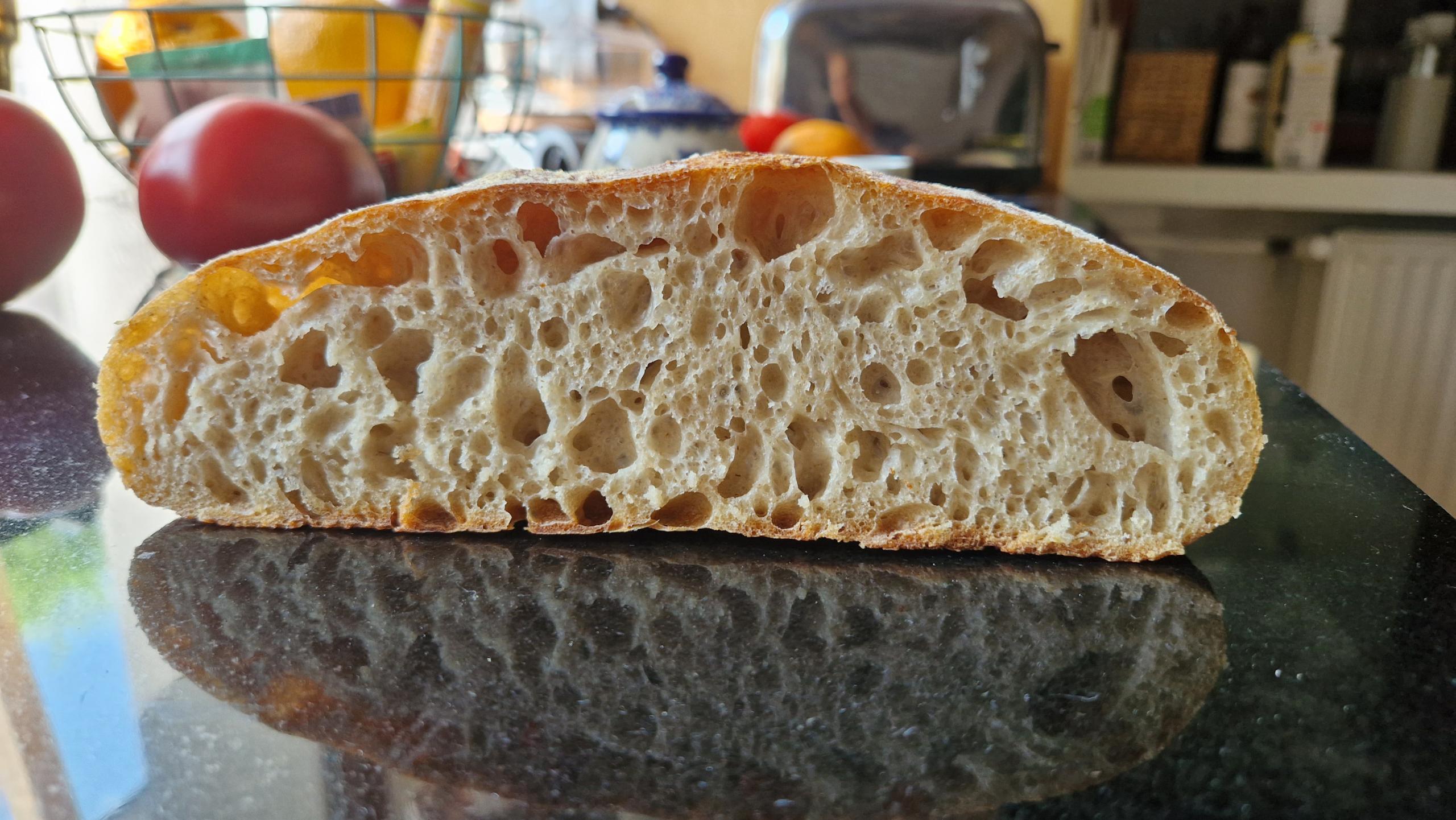 Please help. I have been baking no knead sourdough breads in bread pans for years, but I am very new at baking freestanding loaves in a Dutch Oven. The bread in the picture is 80% strong wheat bread flour / 20% whole wheat, hydration around 80+%, 45 min autolyse, 5 min kneading, three stretch and folds, bulk fermentation ca. 5 hrs in ca. 78 degree temperature to about 50% volume increase, 400g total flour plus 80g whole wheat levain hydrated at 100% (my 10+ year old starter is whole rye at 50% hydration). This is probably my fourth or fifth take on this bread, I think it may be over fermented (dough is very, very wet in the preshaping/final shaping phase, to the point I can't really stretch a good "skin" tension, because it's creeping out from under my fingers), that's why I am progressively decreasing bulk ferment time/volume gain; while I am relatively happy with the crumb and flavor, I keep turning out progressively flatter loaves with less and less ear/grigne even though there is about a couple of inches of stretch at the score line, but no ear (used to be some with longer fermentation, but dough was still way too runny during shaping). My loaves are at least in part so flat due to the fact that they visibly spread out when I take them out of the banneton.
I am starting to think perhaps my starter is not suitable for this, I am thinking now of a white bread flour stiffer starter. Mabe more kneading and stretch and folding? But how much? during kneading and stretching and folding my bread resists pretty well and when I start bulk fermentation it's tight and springy.
Would anyone have any ideas? Please help!