January 9, 2023 - 10:19am
Another version of the no levain no knead bread.
I have been switching my limited repertoire of breads over to the "Don't be a bread hostage" way of doing it from the King Arthur website. It has certainly simplified bread making for me and I really like how this recipe makes a more manageable high hydration bread to work with and produces a very soft and fluffy crumb.This is the Trevor Wilson recipe for cranberry spelt bread that I made a few changes to approximate a compromise of both recipes.
800 grams Total flour 85% King Arthur BF 15% home milled spelt
640 ml water (80%)
18 grams sea salt
180 grams dried cranberries (soaked)
65 grams salted pumpkin seeds
32 grams starter (a couple days old from fridge that was stirred again and warmed up until it was rising again)
Mix everything together but wait until the first fold to add the cranberries and seeds. I did two compass folds around the bowl and then two coil folds 20 minutes apart then bulk ferment until doubled about 12 hours. Divide, shape and proof partially on the counter before retarding in the fridge for 12 hours before baking.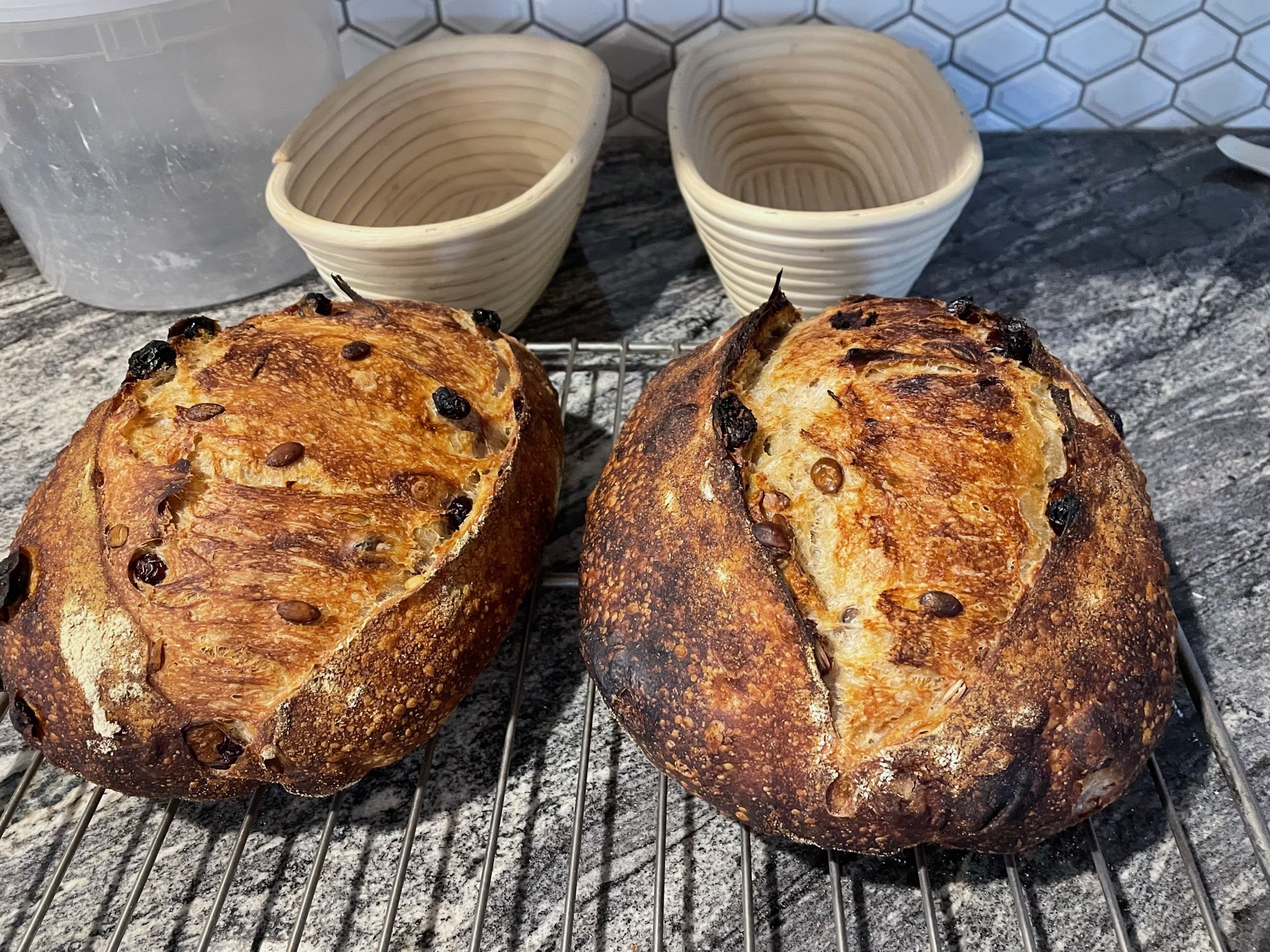 The container I mixed in and the baskets they were proofed in. They baked up extra dark from the dried fruit but that is also recommended for higher hydration bread.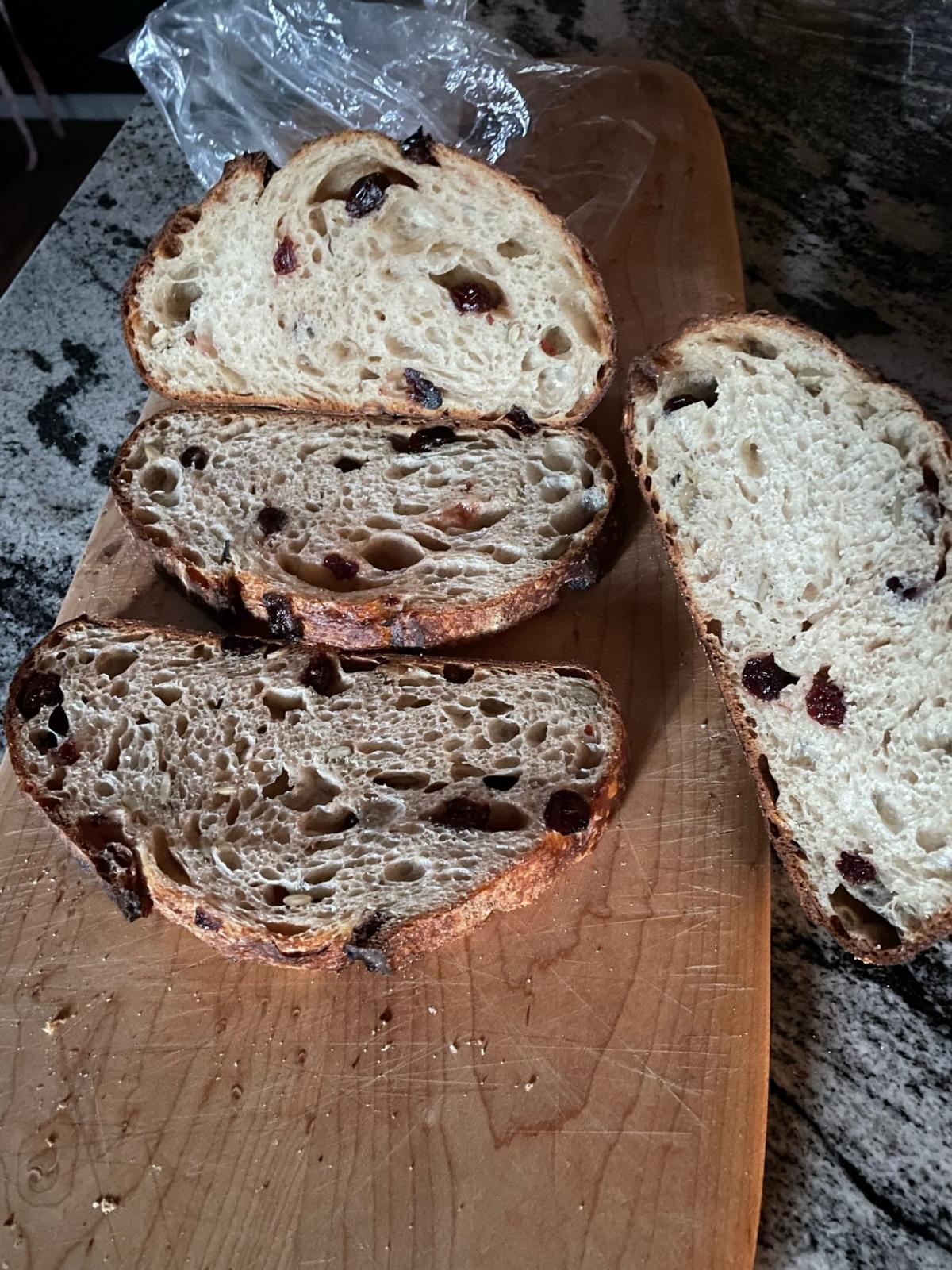 I have made this recipe countless times with the former way of doing it including using a mixer but the crumb has never been this soft when using KABF before. When toasted and slathered with Nutella it's like having a slightly healthier pastry with my morning coffee.
A guess as to why this is making better bread for me is that the long slow bulk ferment is giving it more time for the gluten and the flavor to develop. I haven't found a reason for going back to the standard way of making bread. I thought I was going miss the more hands on process of making bread but now I have more time to make other things like this.
Don