Latvian Rye Bread -- My Bake
This bread continues my adventures with rye bread, having done a couple of Borodinsky recipes as well as Lithuanian recipes.  The inspiration to give it a try came from the recent posting by alcophile, and I actually began this loaf before Benito posted his bake.  The process differs from almost anything else that I have baked and involves essentially a forty hour poolish followed by one hour for the final mixing, shaping, and proofing.
For the most part I followed the steps outlined in Stanley Ginsberg's recipe.  One deviation was to mix the final dough by hand, but I could feel the dough gain some strength as I worked it and do not believe that a hand mixing cost me anything.  The dough is fairly dense and could be done in a stand mixer for those who prefer that approach.  I also did not return the loaf to the oven after applying the cornstarch glaze.  The heat from the loaf itself seems sufficient to set the glaze.
Here are views of the top from an angle and of the side.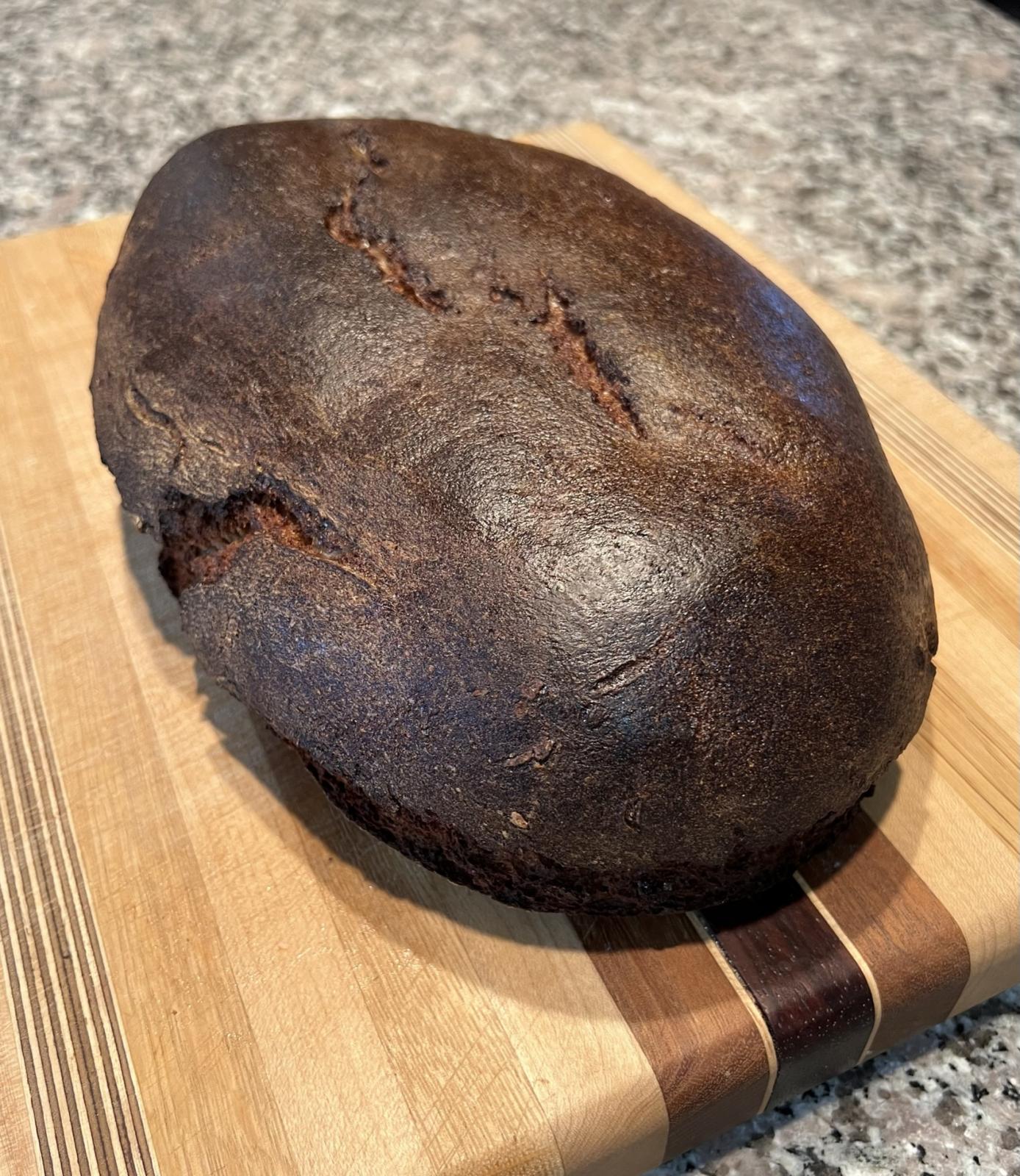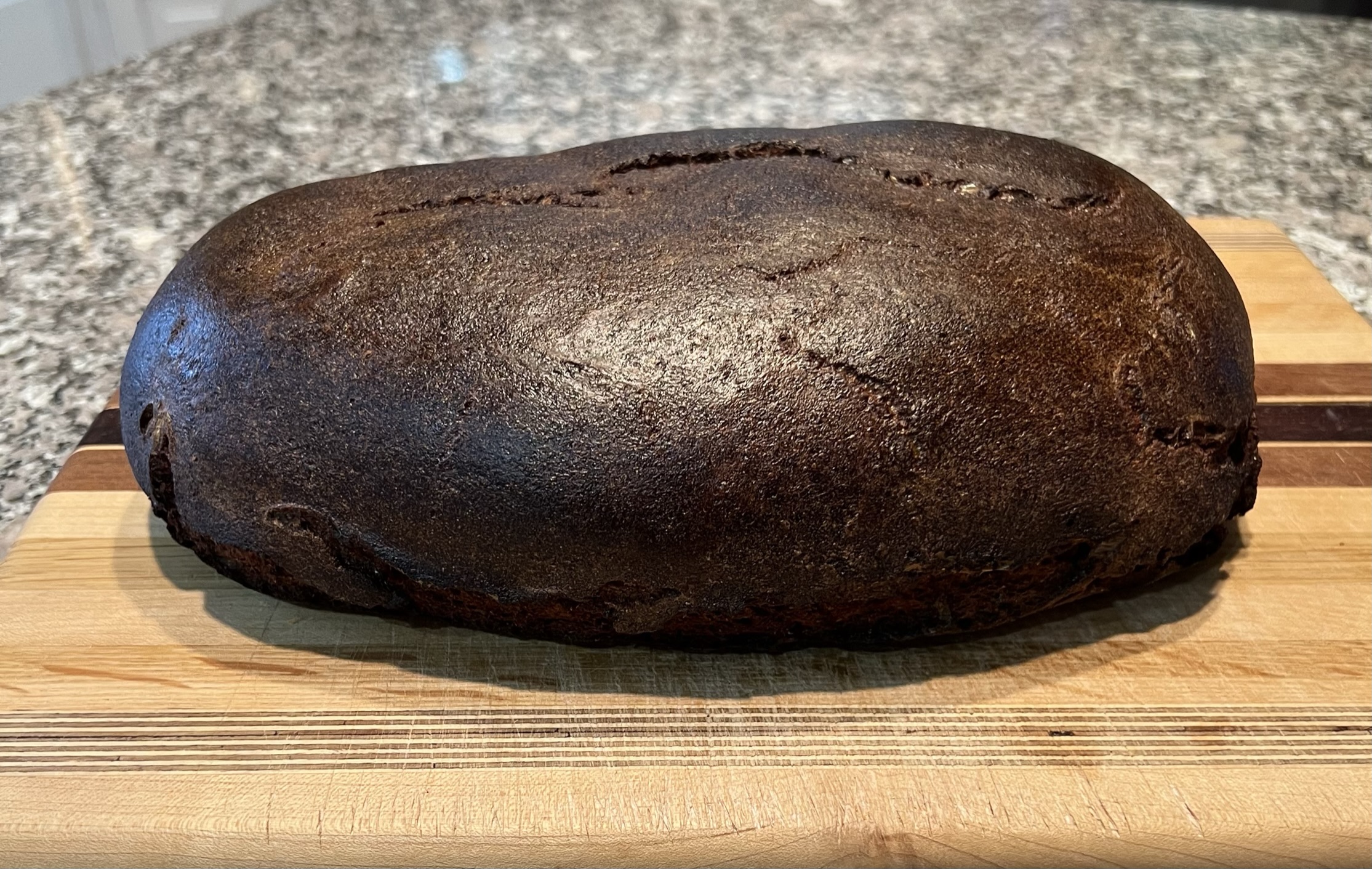 There were more cracks than in the other types of rye bread that I have made, and my general sense is that perhaps a slightly longer final proofing (mine was 43 minutes) might get the bread closer to its final height and avoid the sudden expansion from oven spring.  The loaf weighed 1537 grams, and the dimensions are 10" x 6-1/2" x 3".  Despite being fairly dense, the bread has a tender crumb and great flavor.
Here are views of the crumb and of a slice.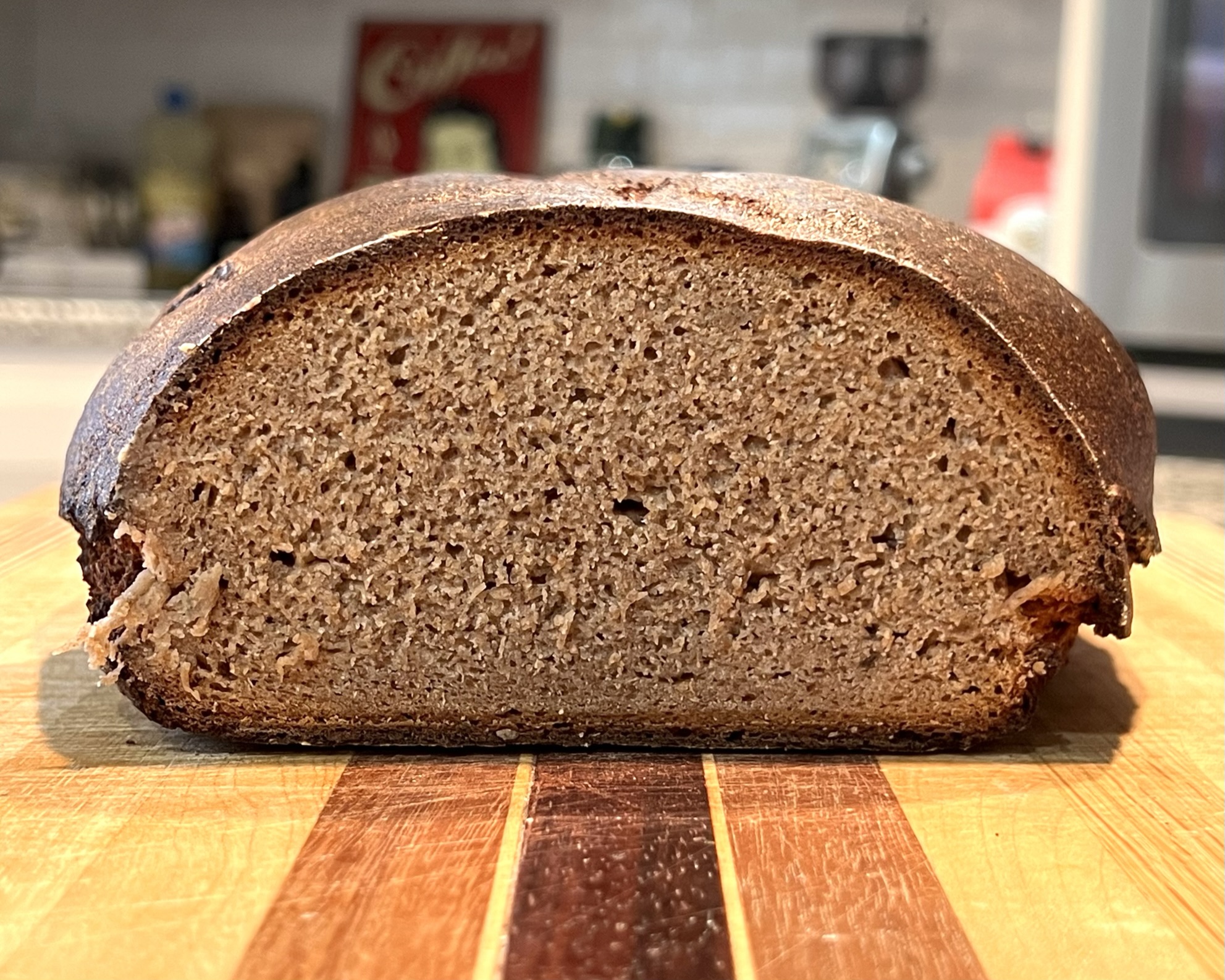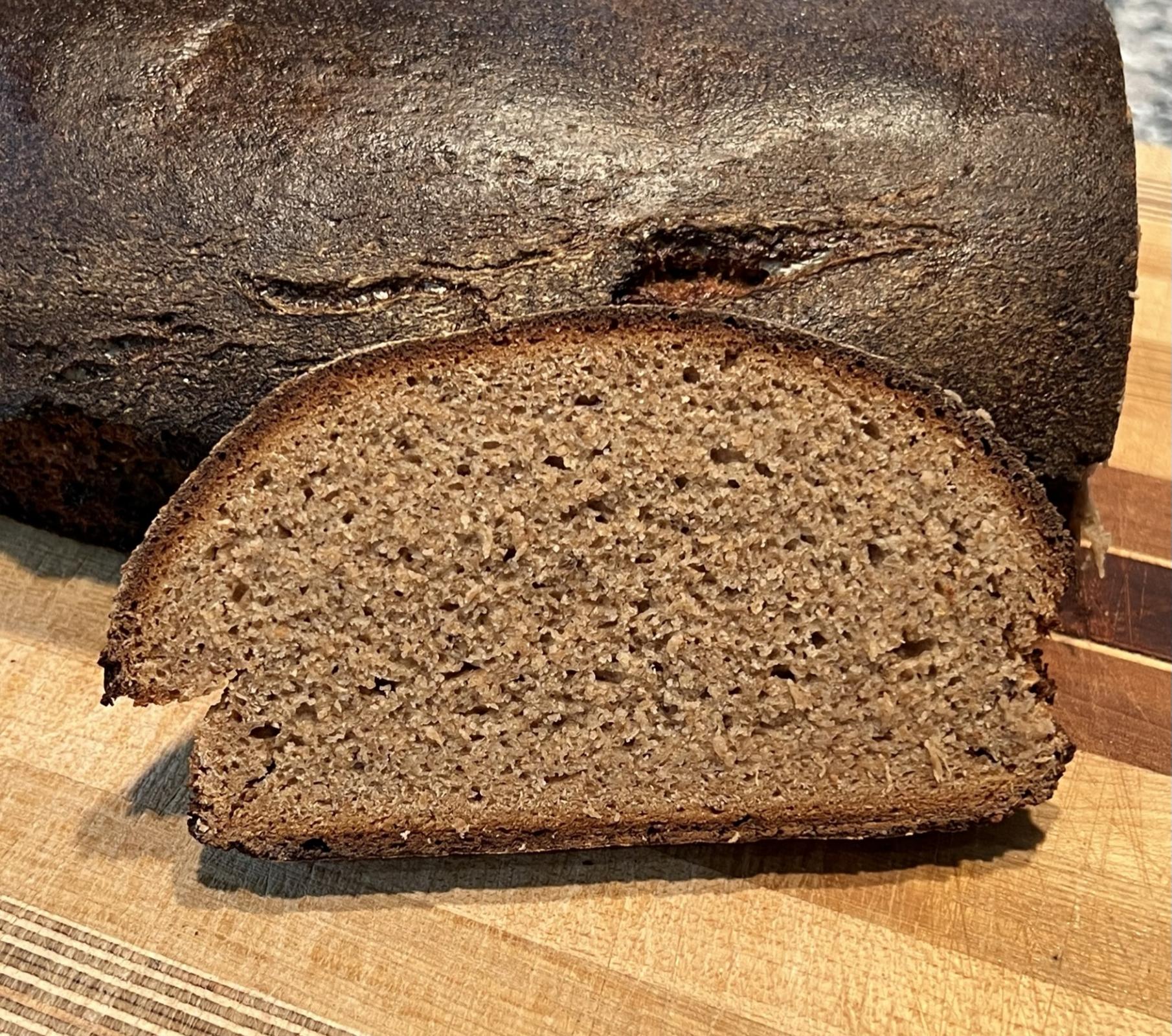 This is yet another rye bread that I will be baking again.  Thanks to alcophile for his posting and for the others who have baked this bread and shared their experiences.
Happy baking.
Ted