October 11, 2022 - 9:01am
Roosterkoek (or roosterbrood) are a traditional bread or bread rolls cooked over the braai (BBQ). The name is Afrikaans for rooster ("grilled")  plus either koek ("cake") or brood ("bread"). They are usually eaten piping hot together with the meat.

Many of the recipes are fairly similar and usually include sugar and oil in the dough. Where I differ a little is I like to give mine a little bit of shaping and bake them as pull apart rolls. Also, I'm not a great fan of them if they're cooked directly over the coals, which is the traditional way.

My method is to mix all the ingredients except the oil, with a Danish dough whisk, usually I mix the yeast, water, and sugar together and then add the flour and sugar to that. Then olive oil is kneaded into the dough after about 20 minutes. About 40 minutes after the initial mix the dough is weighed and divided into 9 balls that are shaped into rolls and placed on the dutch oven lid. About 1h15m - 1h30m after the initial mix they have normally puffed up enough to be baked. I like to bake 20 minutes on the cast iron base in the Weber with coals to the side and parchment underneath. Might turn it every 5 minutes so that it bakes evenly.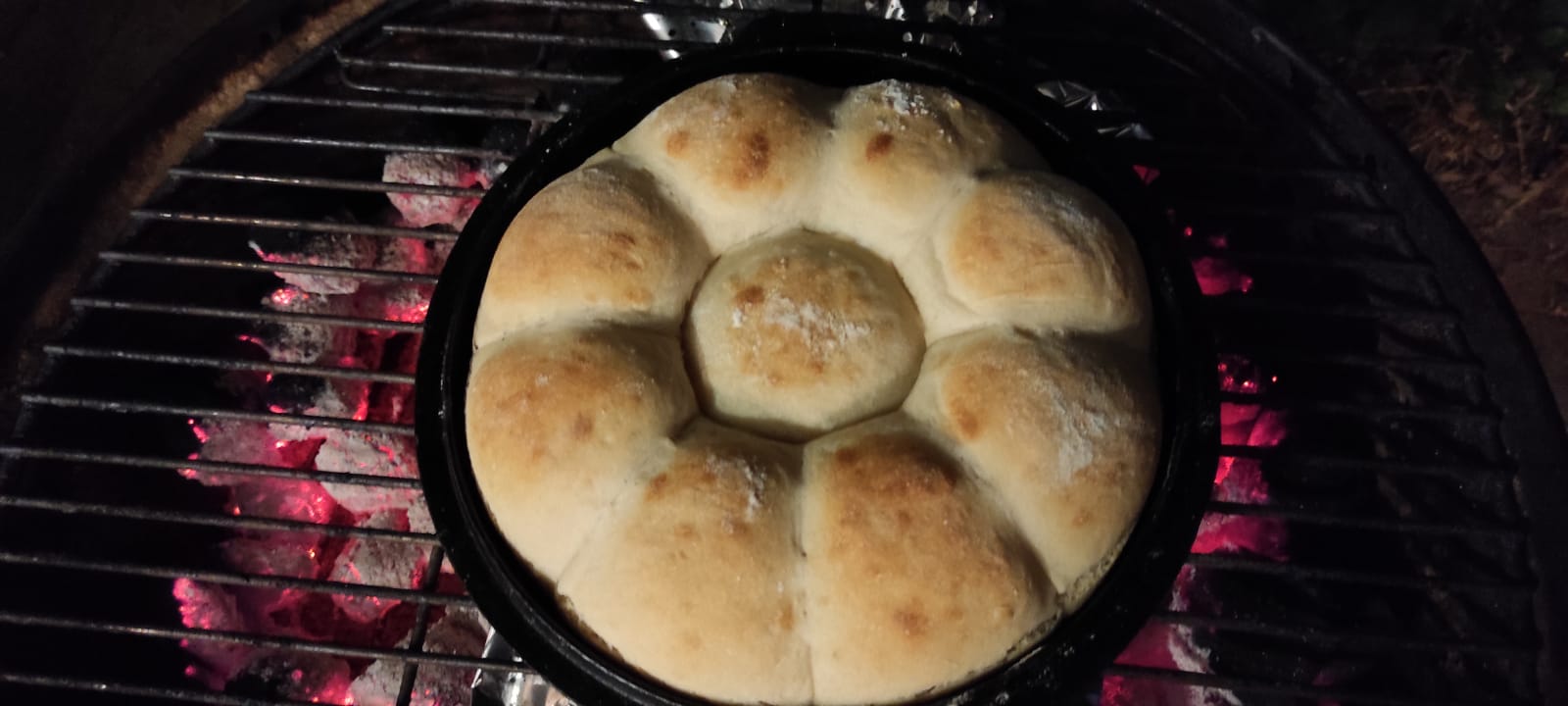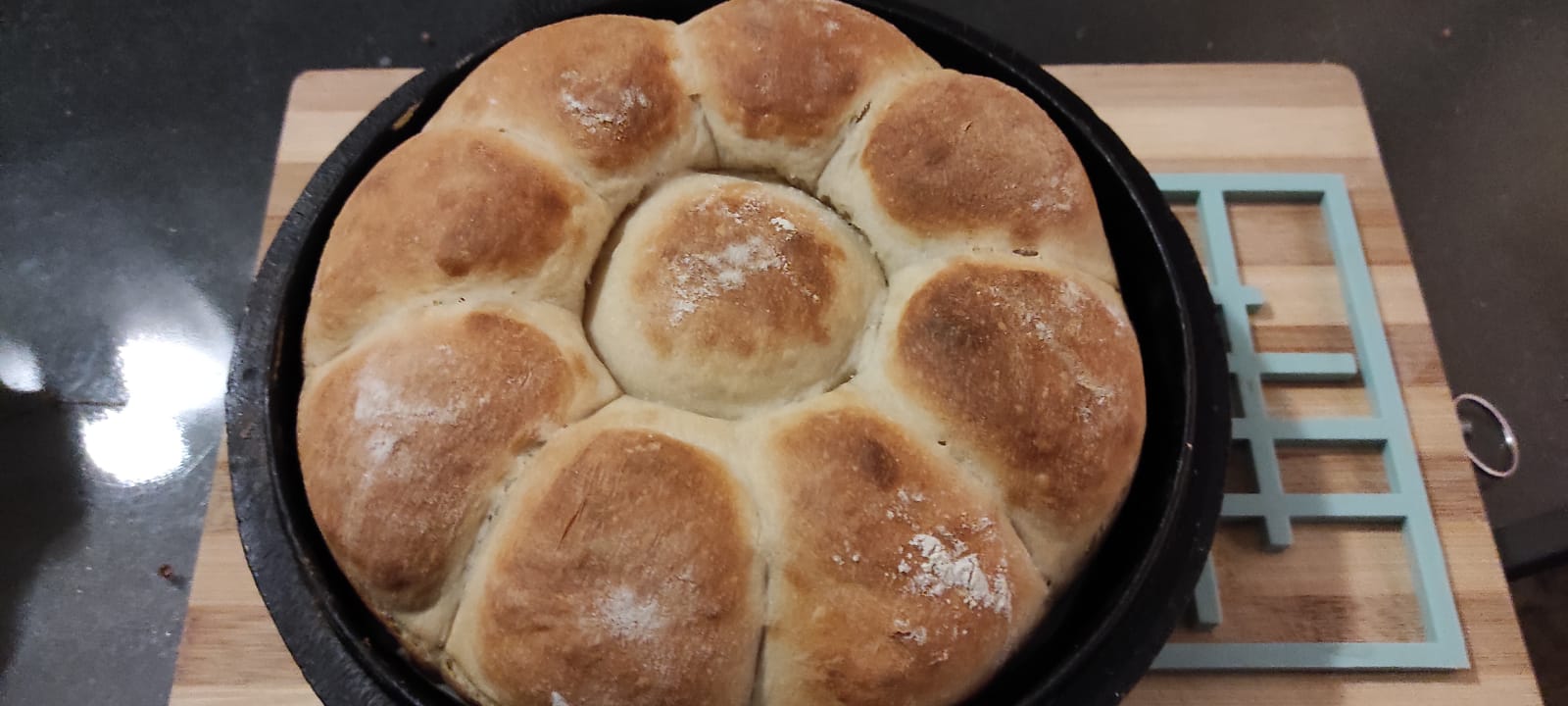 The lovely thing about them is that not only are they enjoyable to eat, they're also super convenient. If you forget to buy rolls. Or have run out of potatoes, they'll still be there for you.