October 10, 2022 - 2:12pm
Brioche hydration and sticky concerns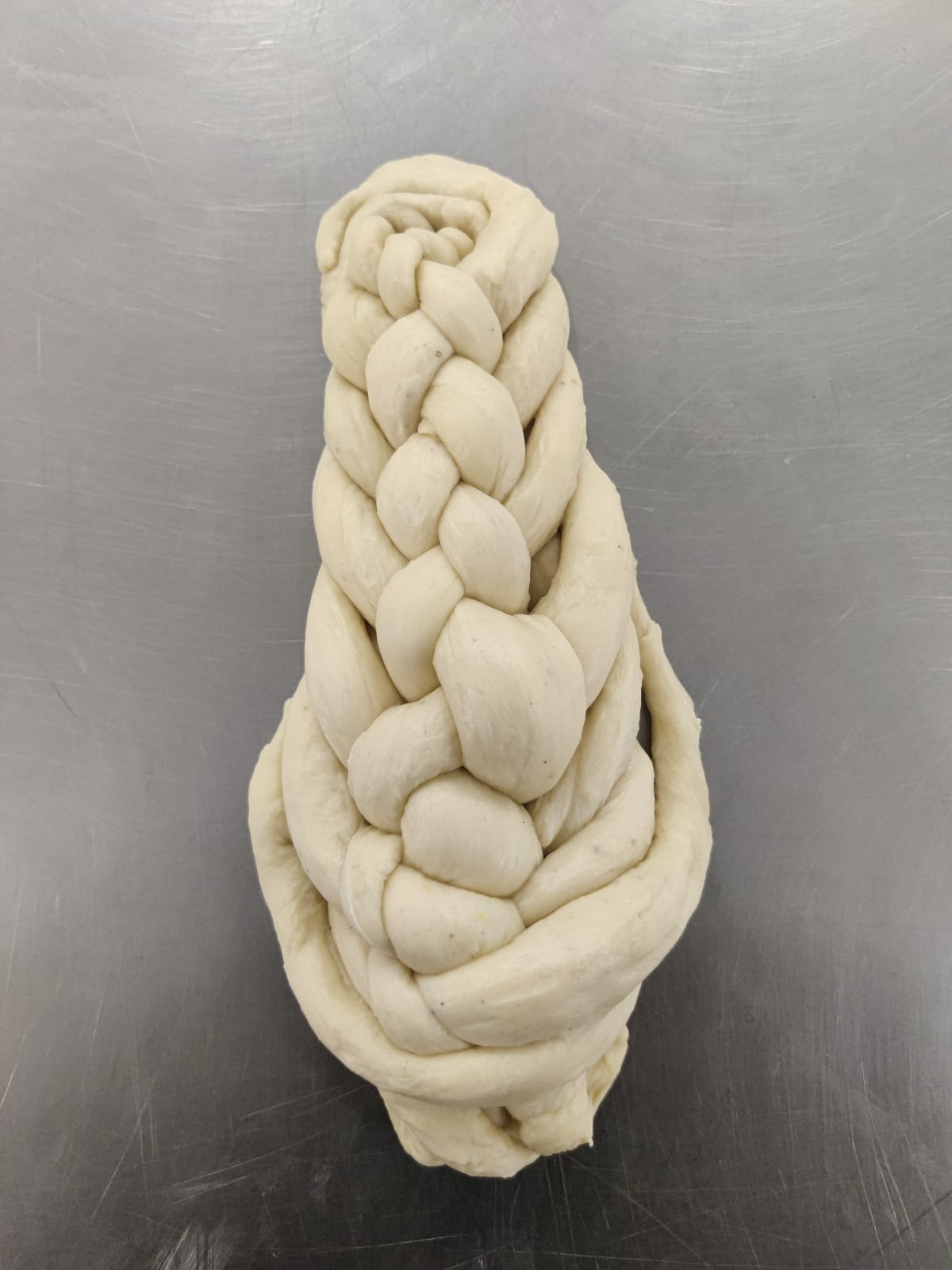 Hi all. I am new to this forum, that's why I am posting this here in advanced section. Please guide me if I am going wrong somewhere. 

I made a brioche with Strong flour with 45% hydration and 20% butter and 16% Eggs. 
The dough came out good and had a good fermentation for almost 4 hours with 3.7% fresh yeast. 
While shaping, it started fermenting rapidly even though I resorted to keep it inside fridge to get the temperature down as low as possible. And then it started getting sticky. I had to shape in parts and keep it inside fridge to get temperature down and stop the sticky ness. The temperature of room was nearly 24 Celsius. 
This is how the braids came out. I am an amateur in braiding. This is my first attempt in 8-stranded braid. 
Does anyone have any idea what I could have done to achieve higher hydrated brioche without making it more sticker.