September 21, 2022 - 8:26pm
I originally tried this bread with the 90% biga version.  I struggled with lumpy dough like others did and couldn't get them all out.  Even with the lumps, my sister-in-law really liked the bread, and she asked for it again this week.
I decided to give it another go but approach it a little less extreme.  The flours and hydration are the same as the original, but I reduced the biga to 50% of the flour and increased the biga hydration from 47% to 55%.  In addition, this time instead of adding final dough water and starting to mix right away, I added the final dough water to the biga and let it soak for a 5-10 minutes to hydrate the flour a little more.  Then, I gently worked it to start loosening it up.  The Final Dough flour was added a bit at a time and worked into the loosened biga.
This method worked MUCH better.  No clumps and a nice smooth dough formed after a few rounds of bowl kneading with 10 minute rests.  My next attempt at this will be to keep the PFF at 50% but work the biga hydration back down towards 50%.  My understanding is that there's a unique aroma and fermentation that occurs when the biga is sub 50%.  But...  that was from reading other threads and I may have misinterpreted the statement.  Anyone with experience using low hydration bigas and if it's a noticeable difference from the 55% hydration version I used with this bread?  
My sister-in-law hadn't arrived before I left for my work trip, so this loaf hasn't been sliced yet either.  Will get some crumb shots when I get back home.
Biga after mixing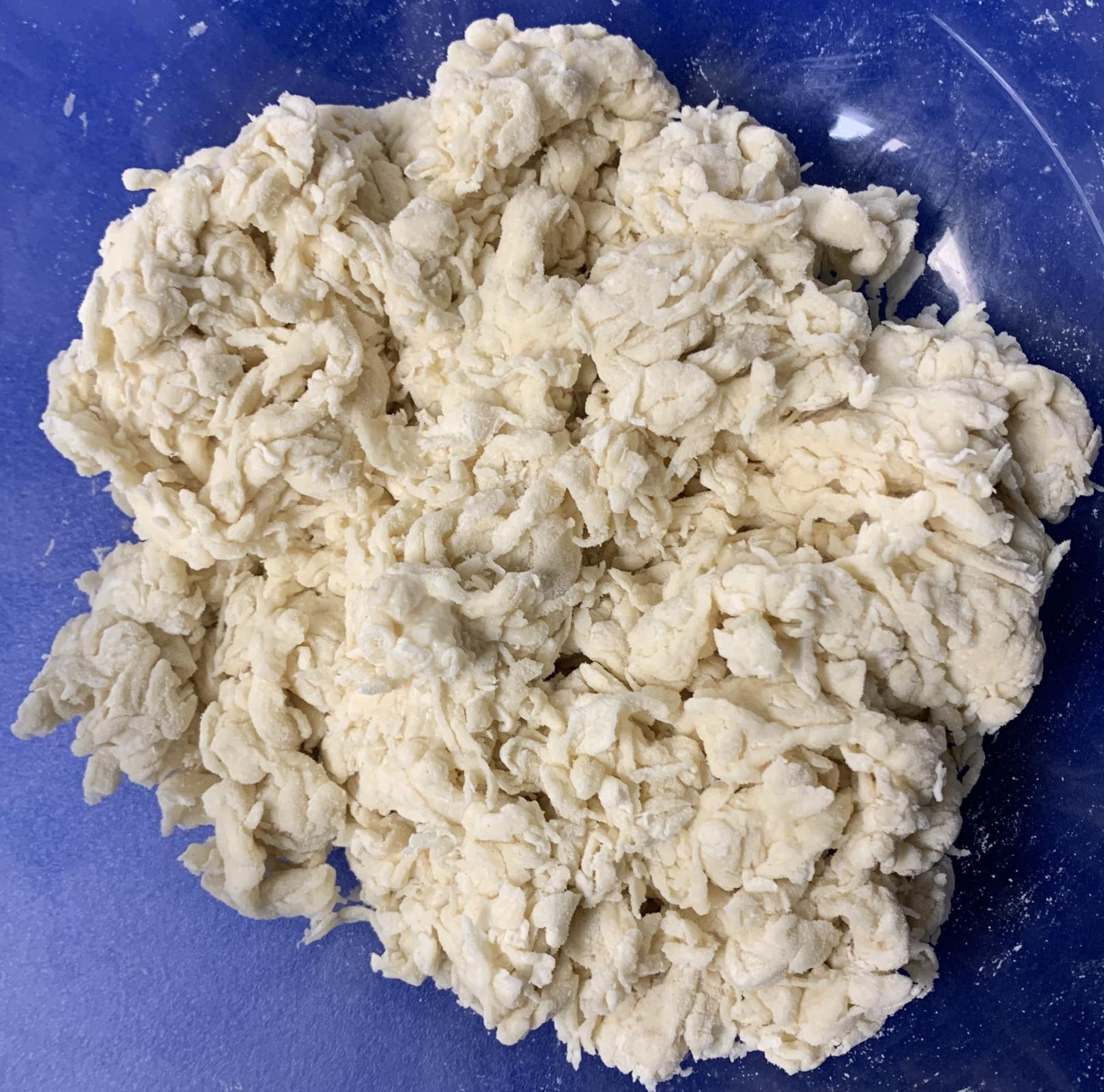 After Final Dough mix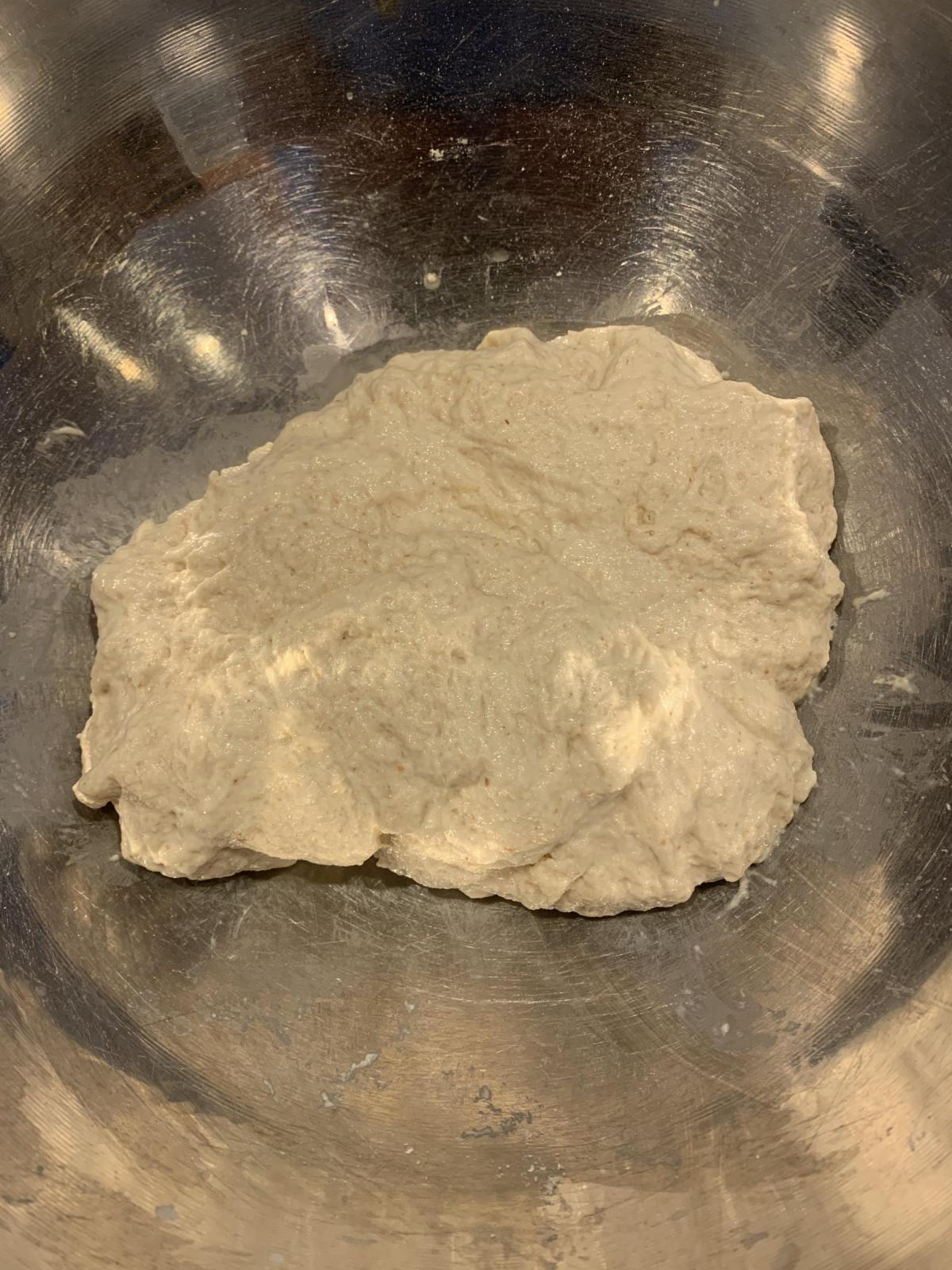 After 4 sets of bowl kneading