After several years of thinking about making a loaf of Portuguese Sweet Bread, I finally did so today.  The recipe came from Bread Illustrated (produced by the folks at America's Test Kitchen) and is very simple.
All-purpose flour, instant dry yeast, and salt are placed in the bowl of a stand mixer.  Separately some water, eggs, sugar, and vanilla extract are combined in a container that can be used for pouring and mixed until the sugar is dissolved.  On low speed with a dough hook the fluid is slowly poured into the mixing bowl until there is no longer any dry flour.  The speed is upped to medium-low until the dough begins to pull away from the sides, at which point some butter is added in small pieces.  When the butter is fully incorporated and the dough is elastic and sticky, the dough is dumped onto the counter, formed into a ball, placed in a lightly oiled bowl, and covered.
The recipe estimates that two to two-and-a-half hours will elapse while the dough roughly doubles, but my 78F kitchen saw a billowing dough mass after an hour and forty-five minutes.  The dough is then deflated, shaped into a boule, placed into a greased 9" cake pan, given a light spray of cooking oil, and lightly covered with plastic wrap.
When the dough is 1.75" above the lip of the cake pan, it is ready for the oven.  In my case that occurred after about an hour and a half.  Using a paring knife, I scored the dough around the circumference at the lip level of the pan (to create uniform oven spring) and then brushed the top with a wash of egg, water, and a pinch of salt.
The dough went into a 350F oven and stayed in for forty minutes (longer than the estimated 30-35 minutes in the recipe), but I wanted to hit the 190-195F range stated in the recipe and avoid an undercooked center.  Apparently this was fine based on the results.
Here is another view of the crust.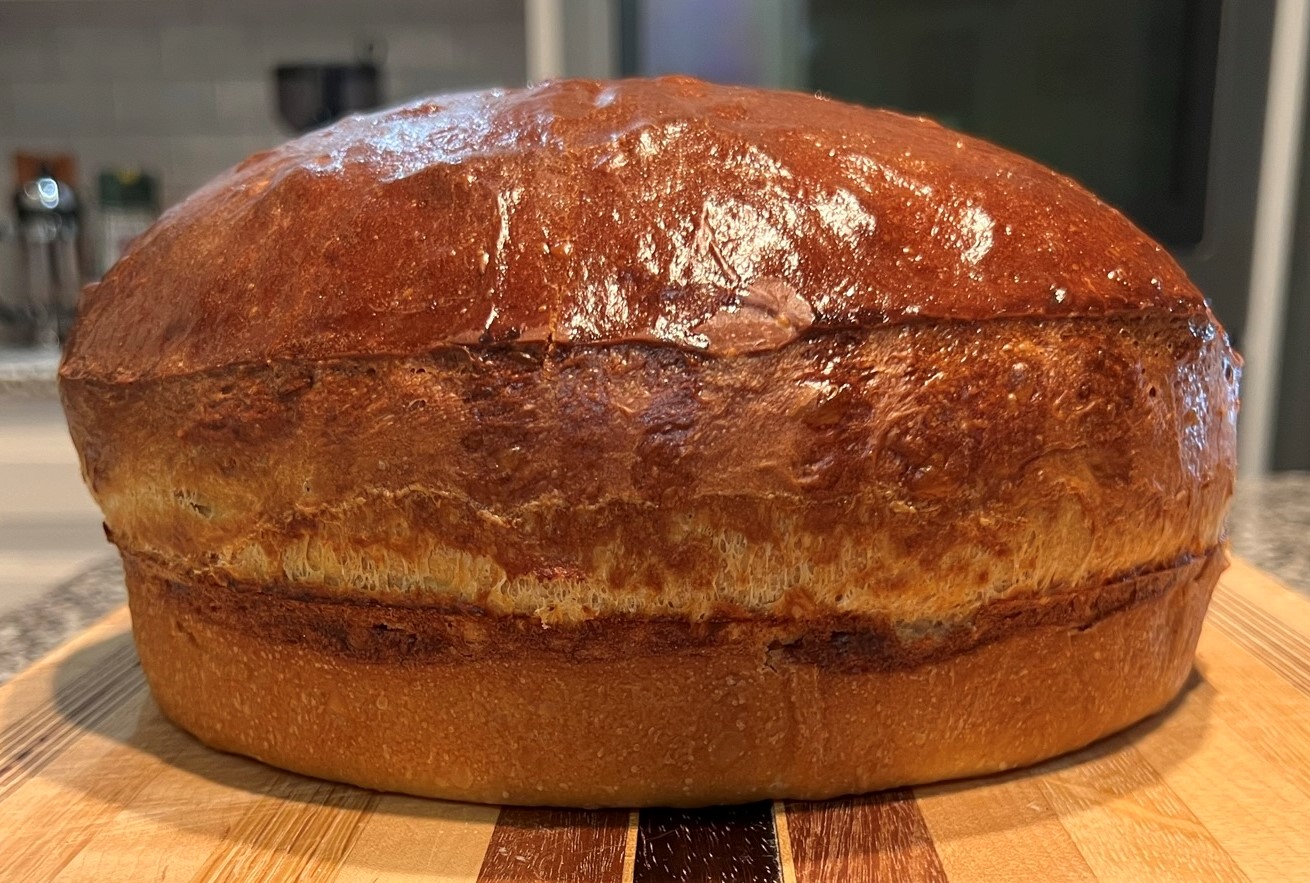 And here is the crumb.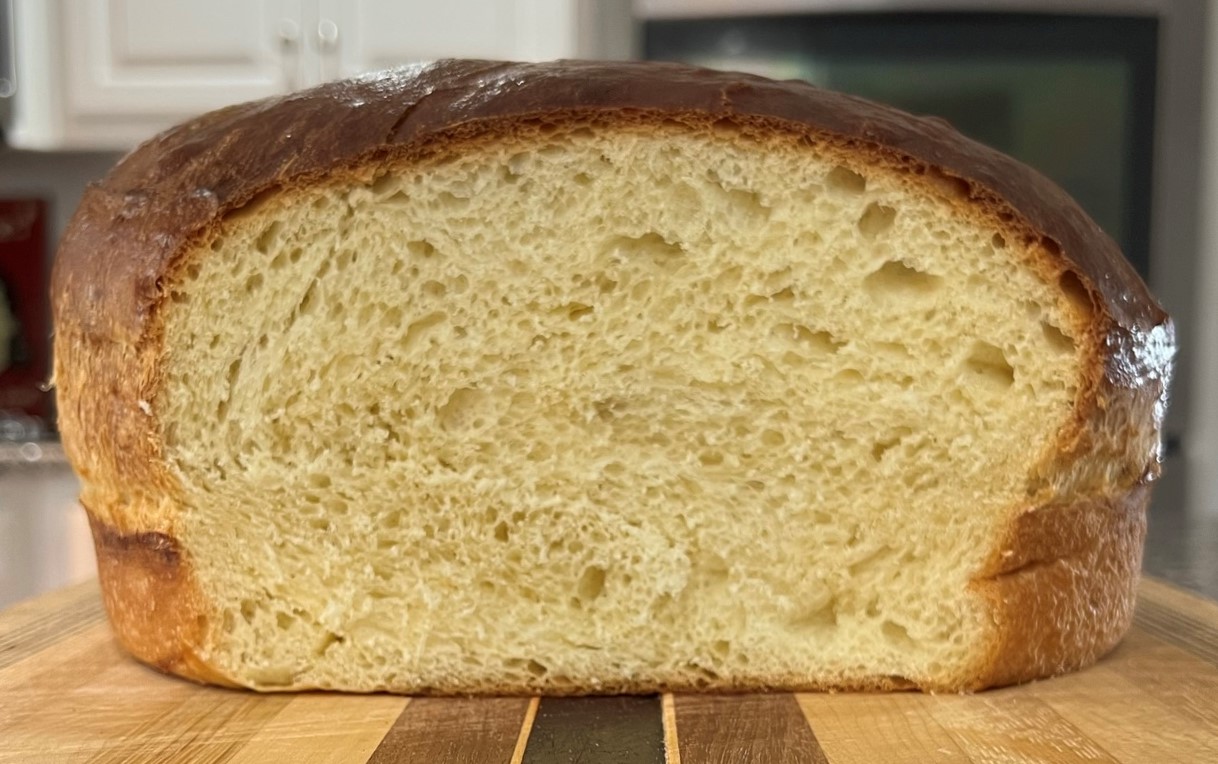 What a soft crumb this bread has!  The thin mahogany crust is nice too.  If you are looking for a change of pace from your usual sourdough breads, consider this one.  I omitted details on the amounts so as to give a general overview of the bread, but if anyone wants the full recipe just let me know.
Happy baking.
Ted