I had almost enough T65 flour for one last try.  
Starter was refreshed on Tuesday. I meant to feed it before going to bed but forgot! Wednesday morning I gave it 1:3:3 feed hoping to mix mid afternoon. It was cold that day and things slowed.  As I had to go out about 5 pm I put it in the fridge until yesterday morning. Pulled it out first thing and left it to warm up.   Baguettes were the 2nd dough to be mixed so it was late morning before I was ready.
10:45 am Autolyse - Mixed flour and water and left for 45 mins. I had to add a small amount of bread flour as I was short of T65 flour by. 20 g
11:30 am Added starter and yeast and mixed on low for 4 minutes, added salt and mixed for about another 2 minutes.  I tipped dough out onto bench and gave it 20 SLAFs - this just seems to line the gluten up. annd dough. looks much smoother and shinier.
12:20 pm  coil folds
13:10 pm coil folds then into fridge.
19:45 pm remove dough from fridge and allow to warm up, targeting 16°C dough temperature.
21:15 pm divide and pre shape
21:30 pm final shaping and left to proof. after an hour or so I popped bagguettes in fridge to hold whilst other bread finished baking and I could heat the lava stones up.  Final bake 21 minutes at 255°C - never baked at that temperature before! although I reduced temperature to 235°C about 3/4 way through as I thought it might burn.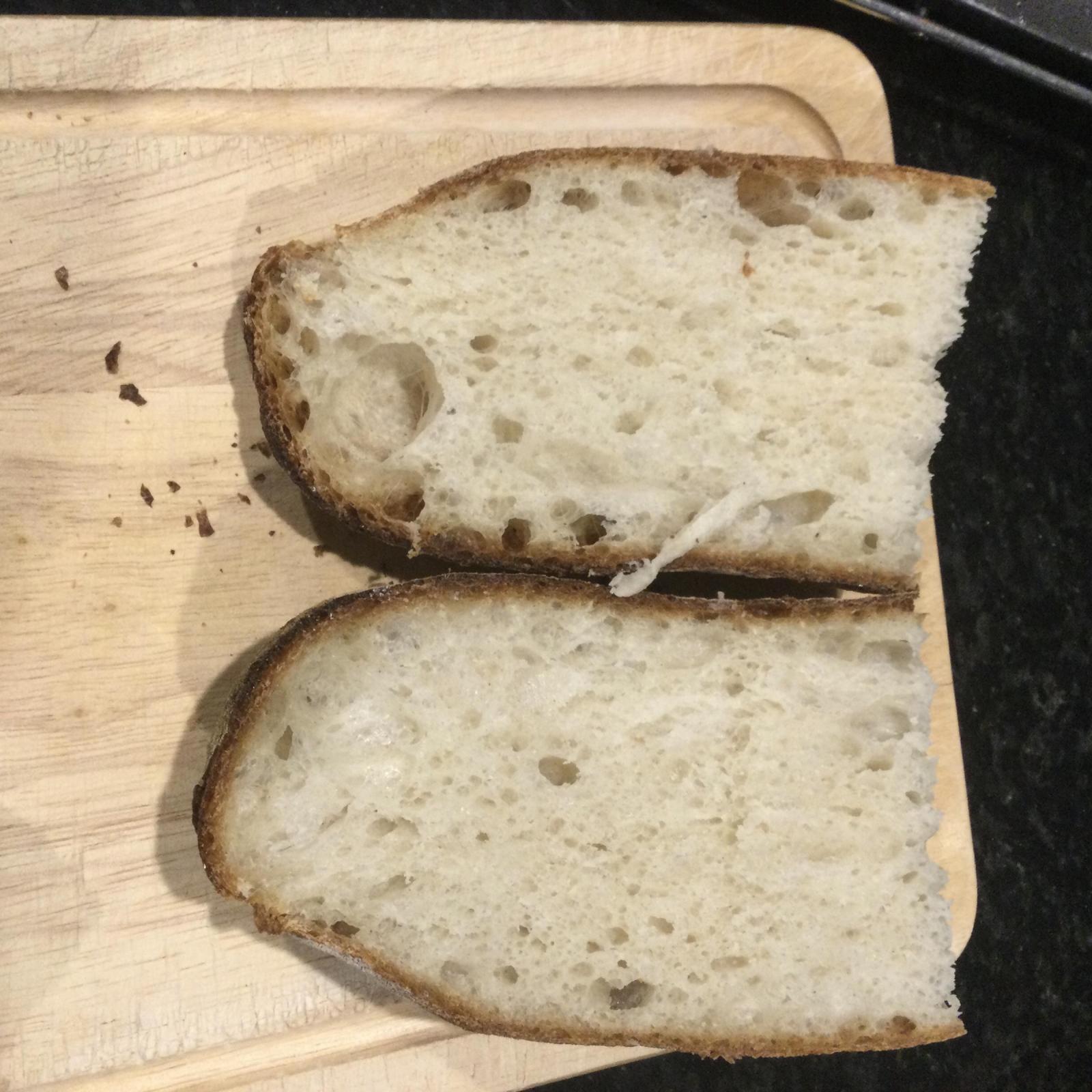 I am reasonably happy with the  bake - the baguettes rose beautifully - by far my best effort with shaping and volume.  Still haven't managed to get that lovely open crumb and scoring still needs work. 
Not sure when I will be able to source T65 flour again but will try again if I do.
Leslie