40% Whole Grain: Emmer and Einkorn
Today's bake is another using my sour raisin yeast water as the predominant leavening.  I also added in a bit of starter at the final mix because the RYW poolish seemed a little sluggish.  This was also an overnight cold retard during bulk.  I've made this once before at 30% whole grain, so I bumped it up to 40% for today.  I think I could go up to 50% and get similar results, but not using the cold retard (or I would have to go into cold retard sooner).  The dough looked good after the cold retard and during shaping, but it was starting to lose steam and dough strength by the end of final proof.  The dough looked like it wanted to really spread, so I scored it cross loaf instead of lengthwise.  I've found the straps from the cross loaf help keep the loaf from spreading too much when it's on the edge of being over-proofed.
Raisin Yeast Water Poolish
90g    Bread Flour
108g  Raisin Yeast Water 
Let yeast water warm up to room temperature and become active before using (if stored in the refrigerator)
Final Dough
67.5g    All Purpose Flour
112.5g  Bread Flour
90g       Fresh milled Black Emmer
90g       Fresh milled Einkorn
58.5g    Raisin Yeast Water
126g     Water
9g         Sea Salt
18g       White Sourdough Starter
1)   Combine Emmer, Einkorn, and Final Dough Water about 45 minutes before Final Mix.  Let autolyse on the counter in covered bowl.
2)   Combine poolish, white flours, starter, and remaining raisin yeast water and mix until flour is just wetted.  Let rest on counter in covered bowl for 15 minutes.
3)    Add autolysed whole grain dough to the final dough and mix by pinching until well mixed.  Mix by pinching only and do not do any stretching or folding if you can avoid it to minimize gluten development.  Similar to Forkish's Pincher Method but without the folding.
4)   One set of bowl kneading with 24-32 folds (I did 28 with this loaf).  Slowly add the salt during the first 4-6 folds.  Let rest for 10 minutes.
5)   Two more sets of bowl kneading (12-16 folds) with 10 minute rest between sets.
6)   Place dough in oiled bowl and bulk ferment at 78 deg F.  Bowl stretch and folds every 30-45 minutes.
7)   Do a final bowl stretch and fold and move to cold retard when the dough is starting to get puffy and has increased roughly 25-30% in volume.
8)   Remove dough from refrigerator and let warm on the counter.  Fold the dough after 30 minutes to help equal out the temperature.
9)   Shape after 1 hour and proof at 78 deg F
10)  Preheat the oven at 465 deg F.  Steam oven when the dough is loaded.  Bake at 465 deg F for 1 minute, 400 deg F for 19 minutes.  Vent the oven and increase temperature to 425 deg F.  Bake for 10-20 minutes longer until you have a hollow thump.
Mixing the doughs before adding salt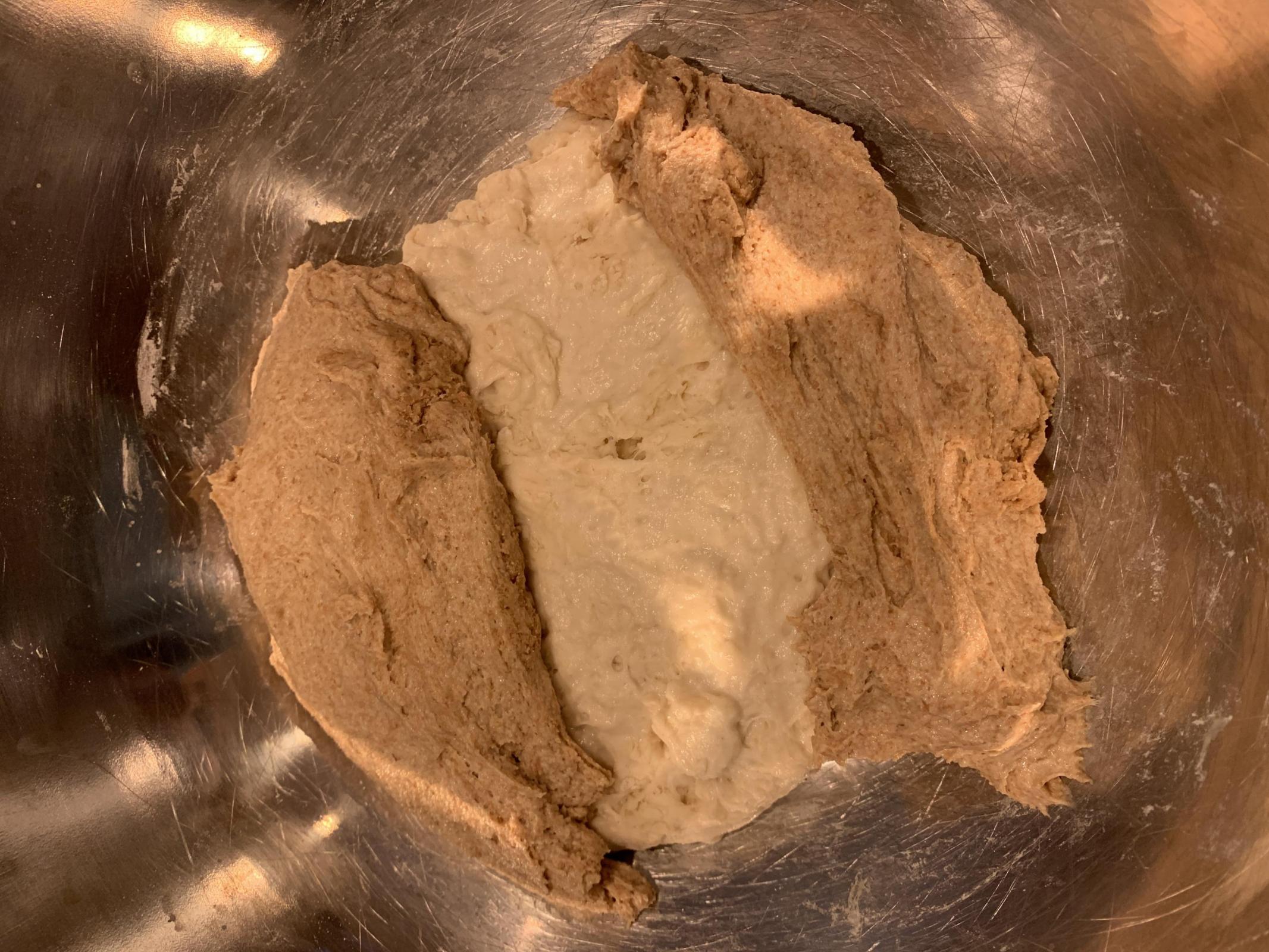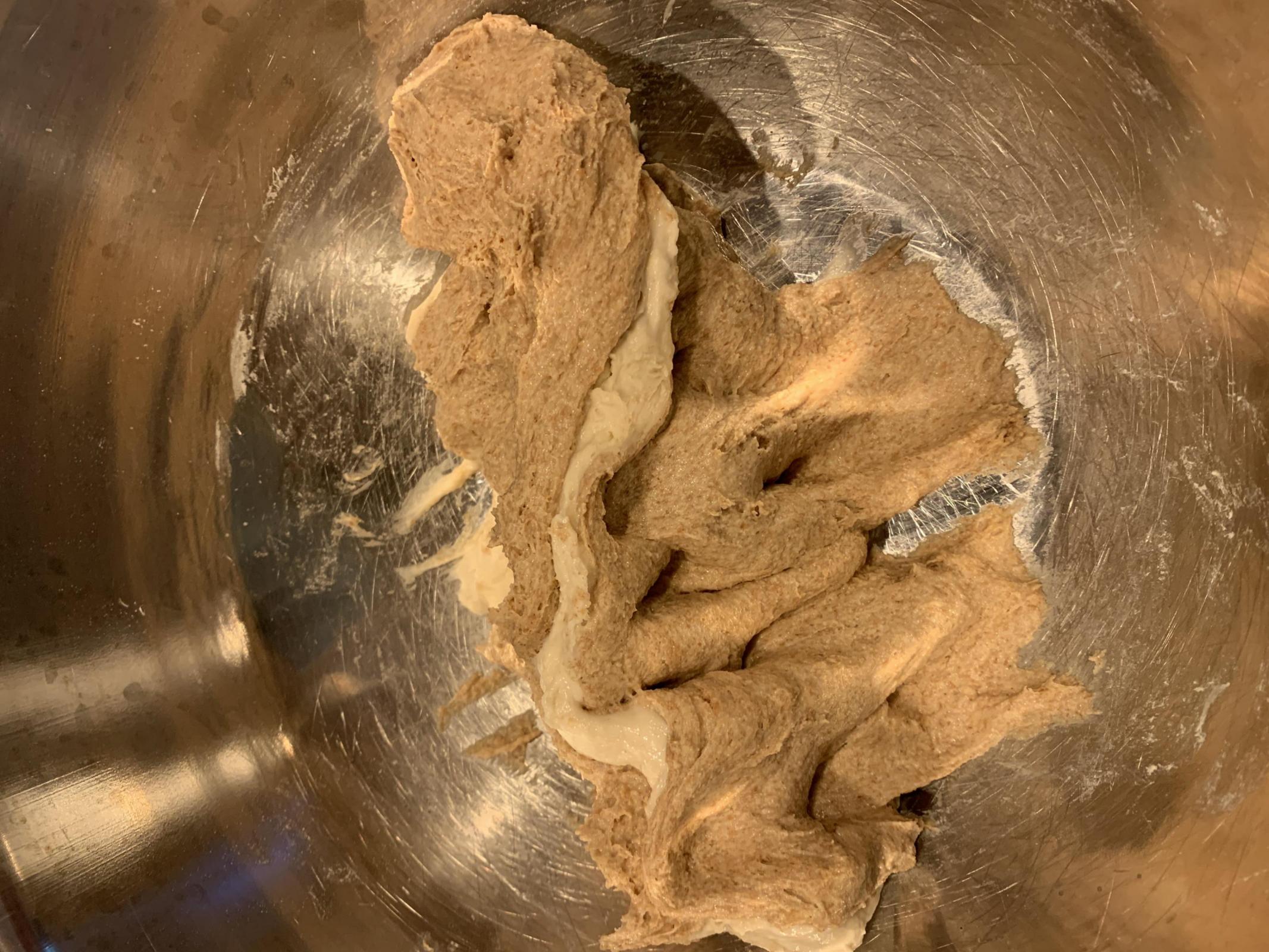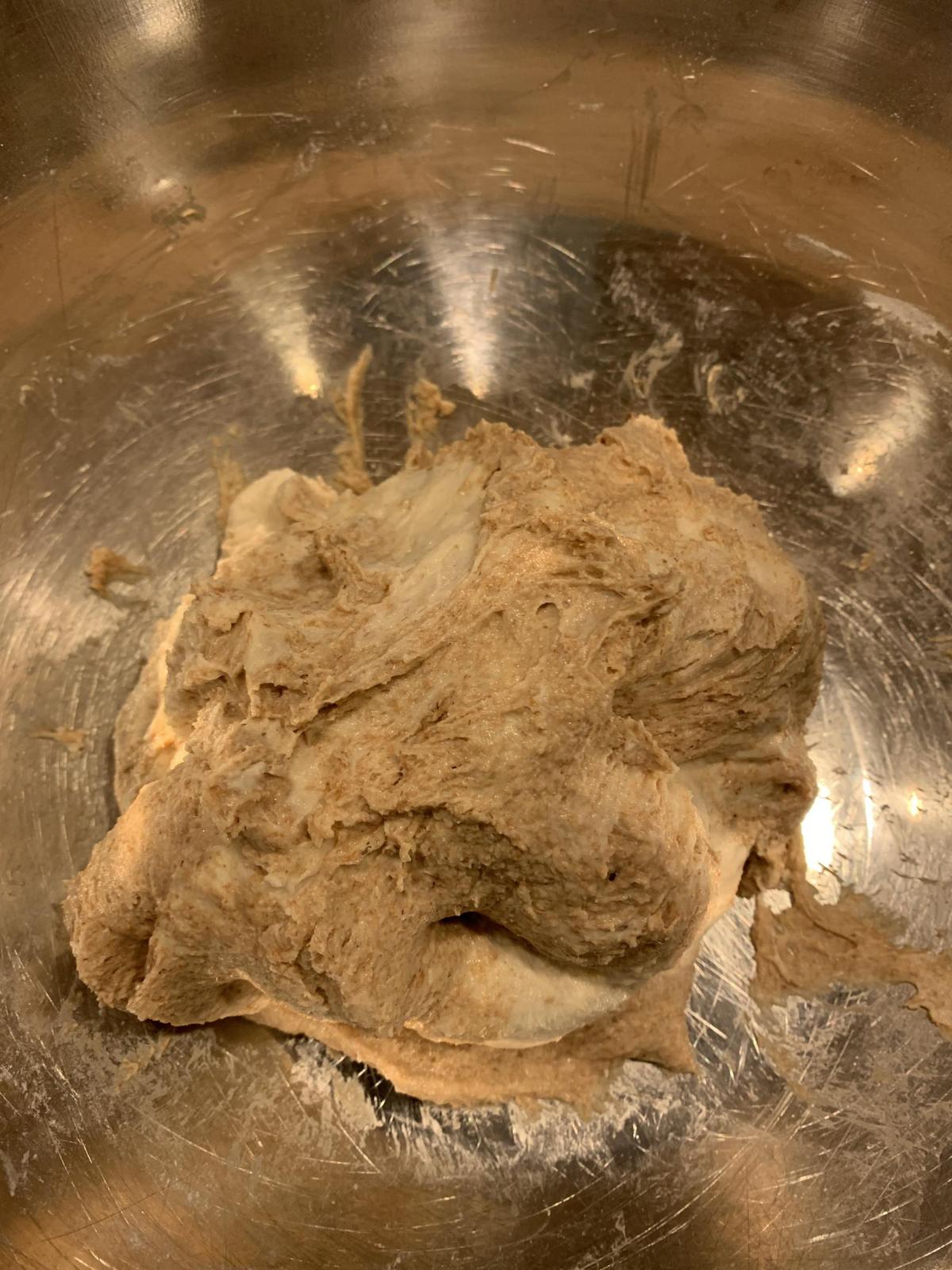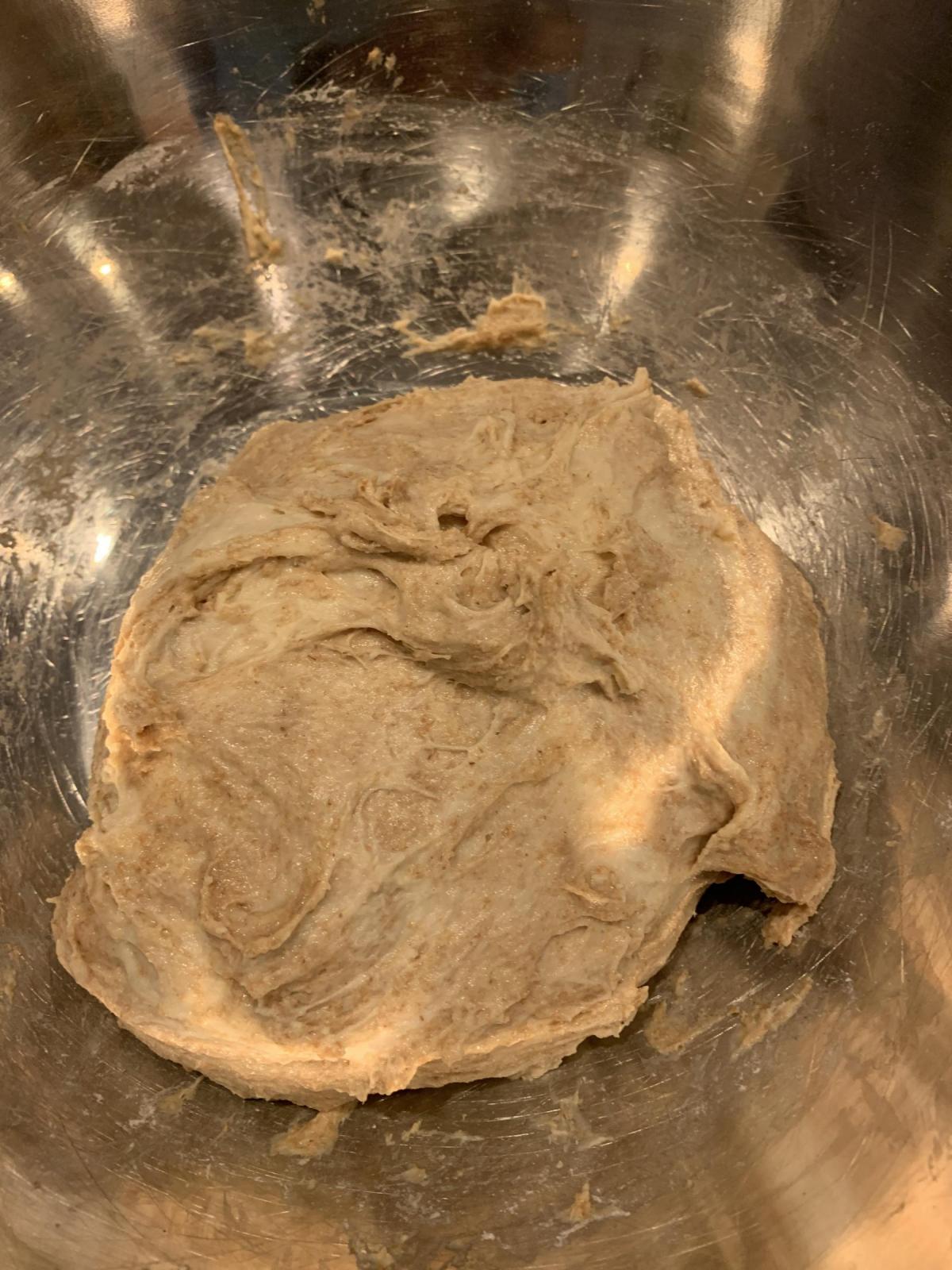 Dough after third round of bowl kneading

After cold retard - Dough still has a decent dome which tells me gluten strength and fermentation gases are still holding up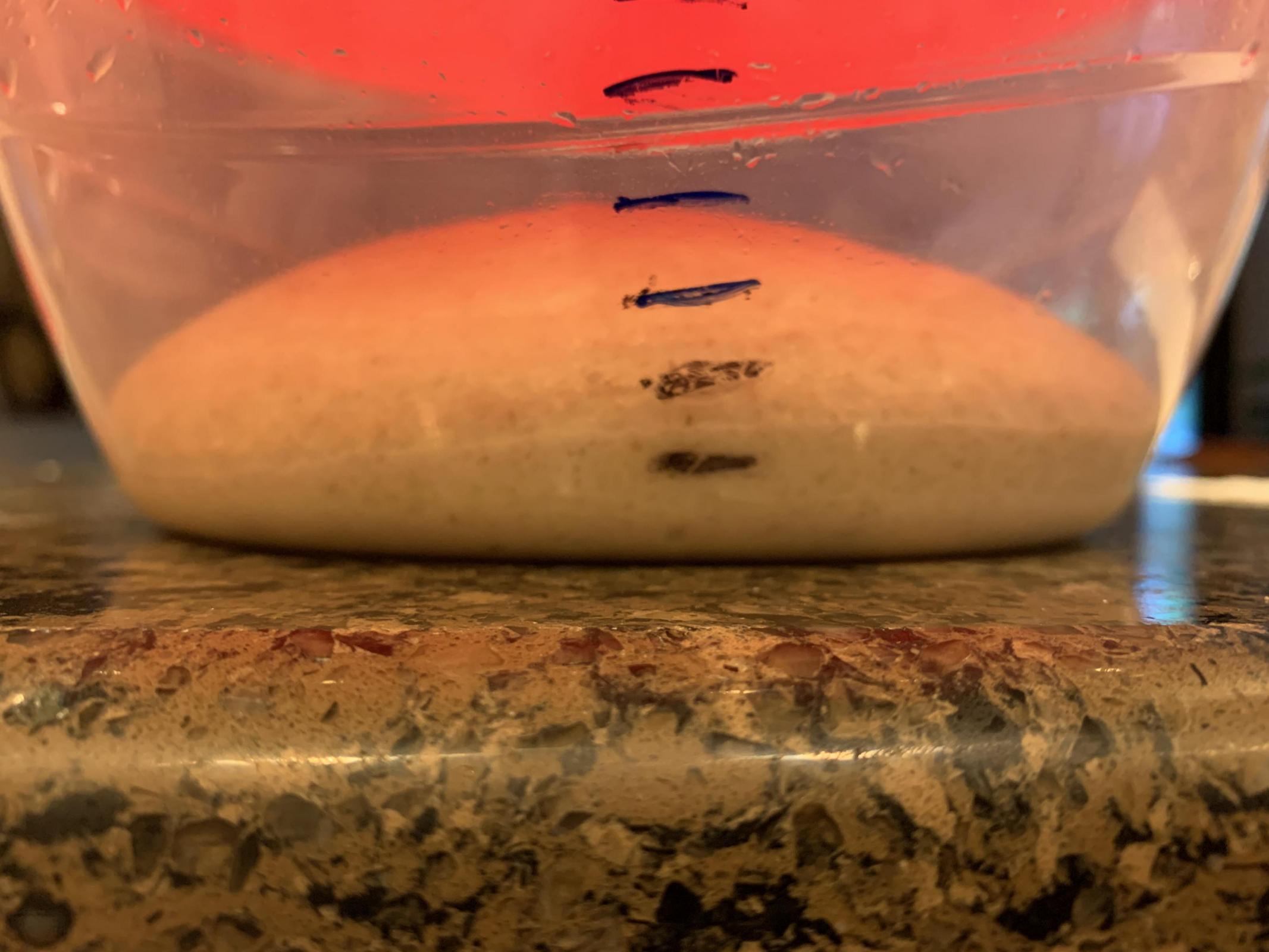 Baked Loaf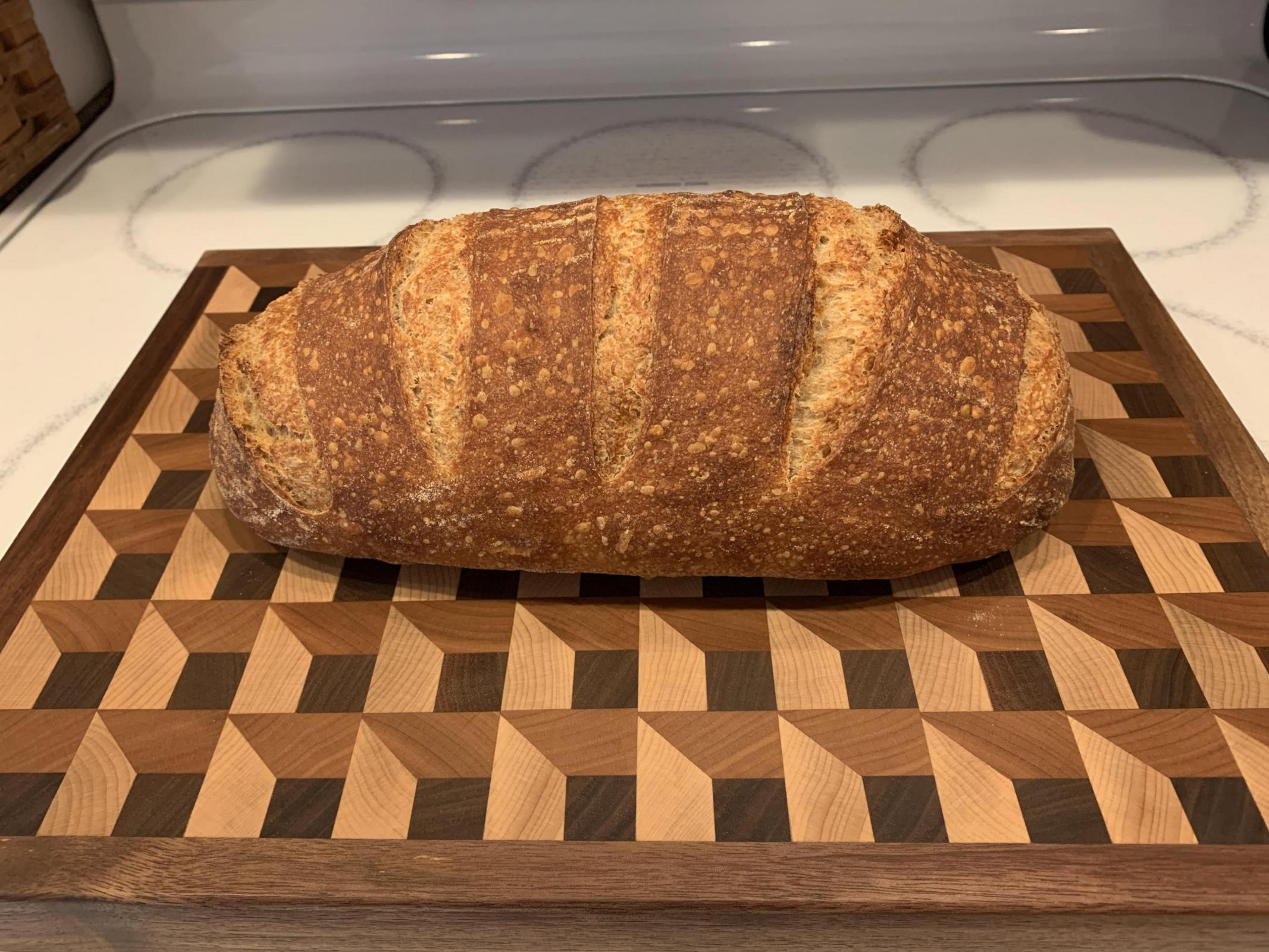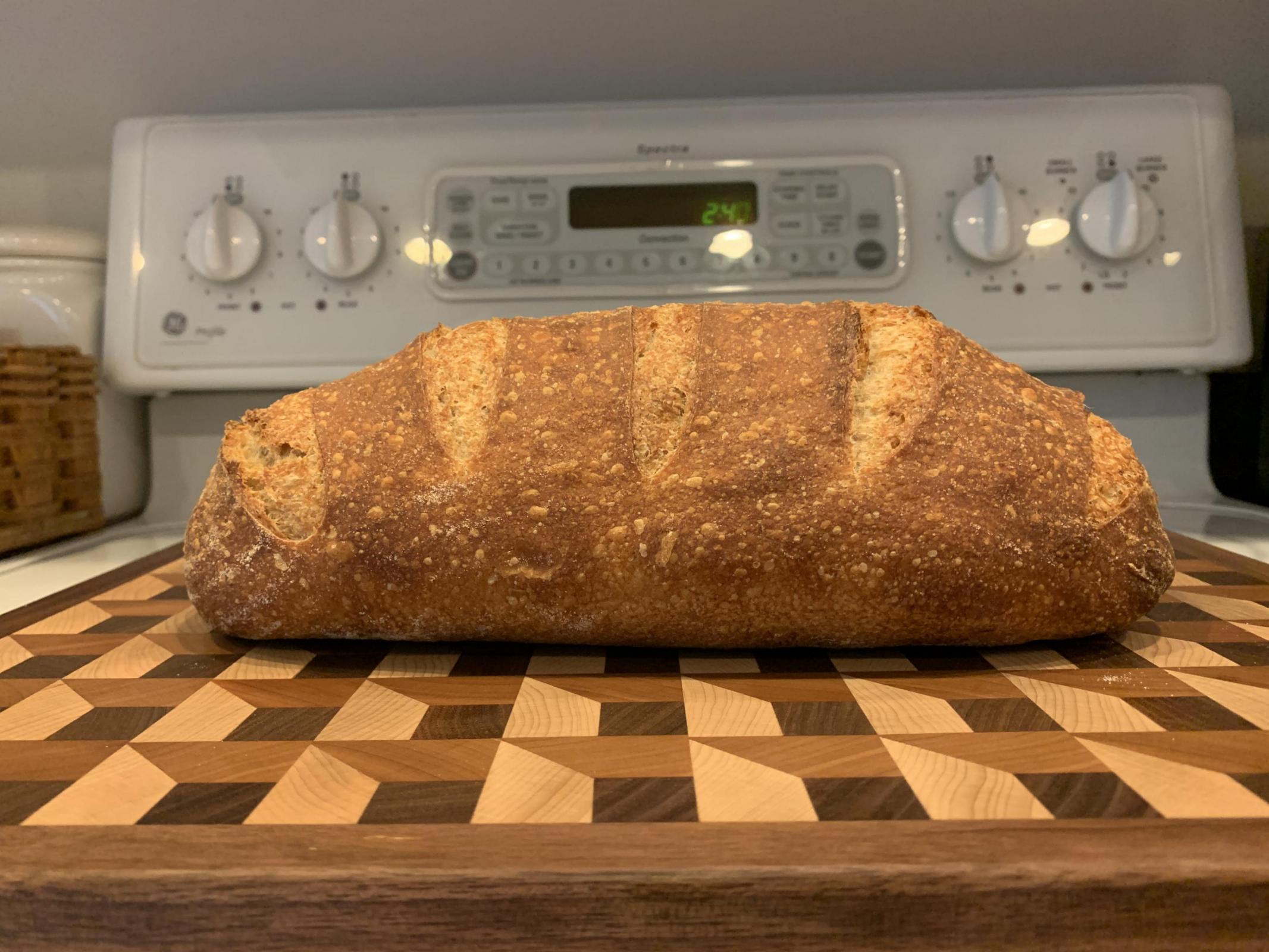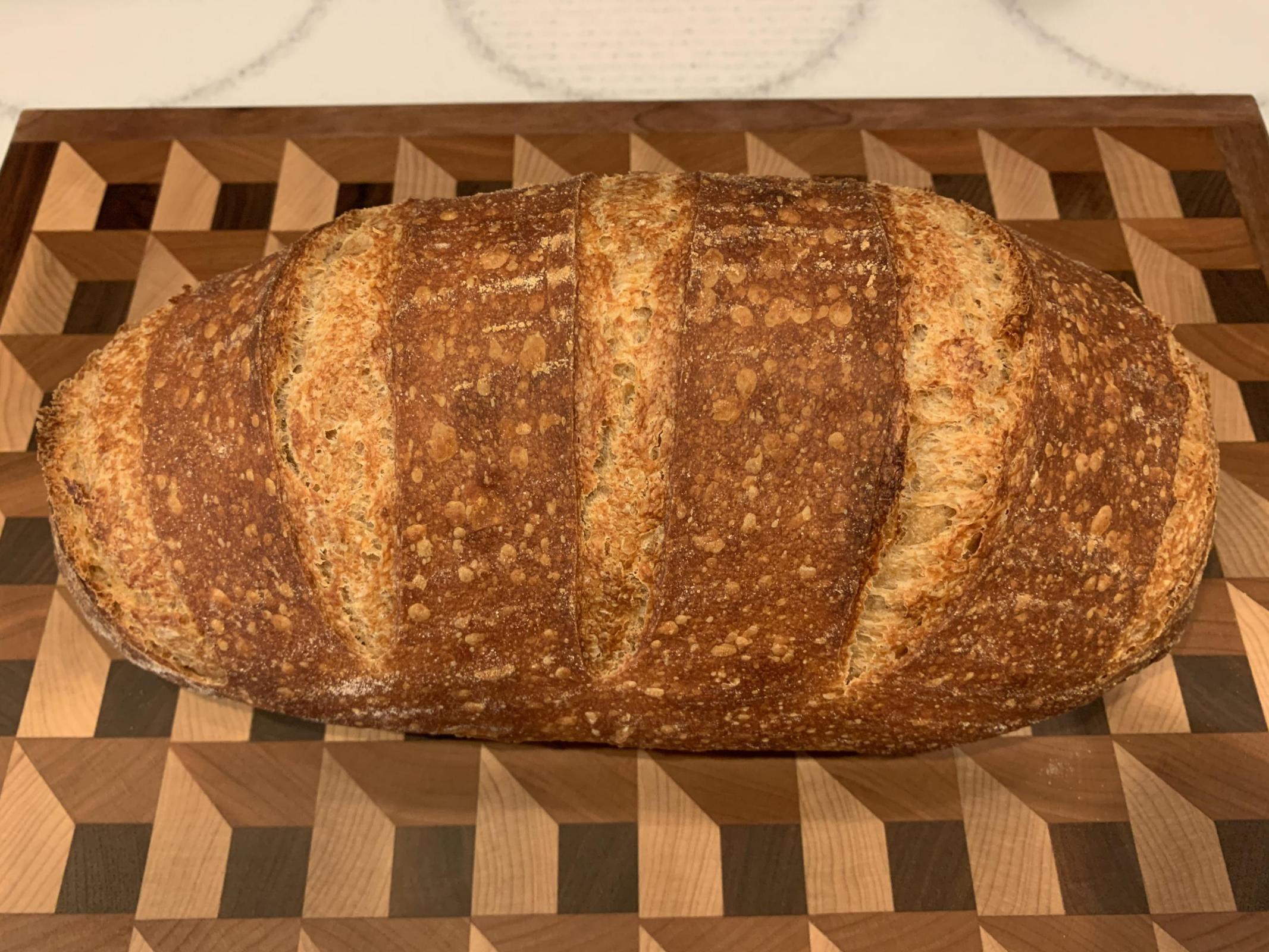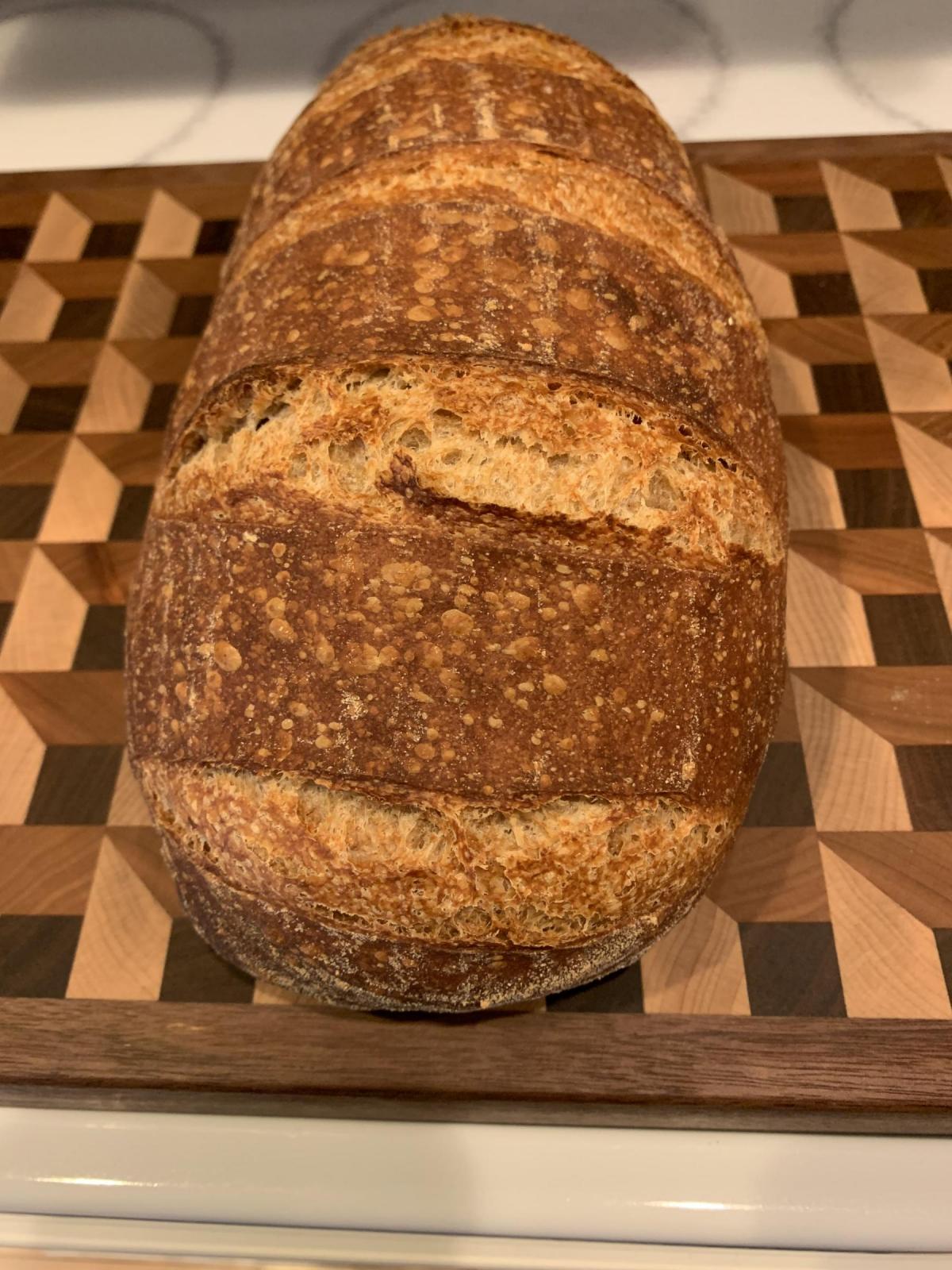 Will slice it tomorrow.  Smells great!