Paul's Simple Spelt -- My Bake
Paul (pnguyen951) recently posted a recipe for a spelt loaf, and I decided to give it a try.
His recipe calls for 100 grams of a 60% hydration levain, and I maintain my starter at 100% hydration.  The evening before the bake I mixed 40 grams of my starter, 25 grams of bread flour, 20 grams of spelt flour, and 20 grams of water.  While he used a stand mixer for the initial mixing, my preference is to mix by hand when possible.  After a brief bit of moving the dough around in my Cambro tub, I went to slap-and-fold (French folds) and felt the dough was ready after 125 of those.  The total bulk fermentation was 5 hours and 25 minutes.  After the twenty minute bench rest I shaped the dough into a batard and put it into a banneton, which went into the refrigerator for an overnight retard that lasted a bit over 15 hours.
Rather than using my Dutch oven, I opted for the baking stone.  In addition, my wife and I like crispy crust, and the bake of 47 minutes produced a darker loaf than Paul's but a similar crumb.  Essentially my bake followed Paul's recipe (same amounts of ingredients, 15 minute rest after the initial combination, three sets of stretch-and-fold at 30 minute intervals, and oven preheated to 475F and then dropped to 430F for the bake).
Here is the loaf,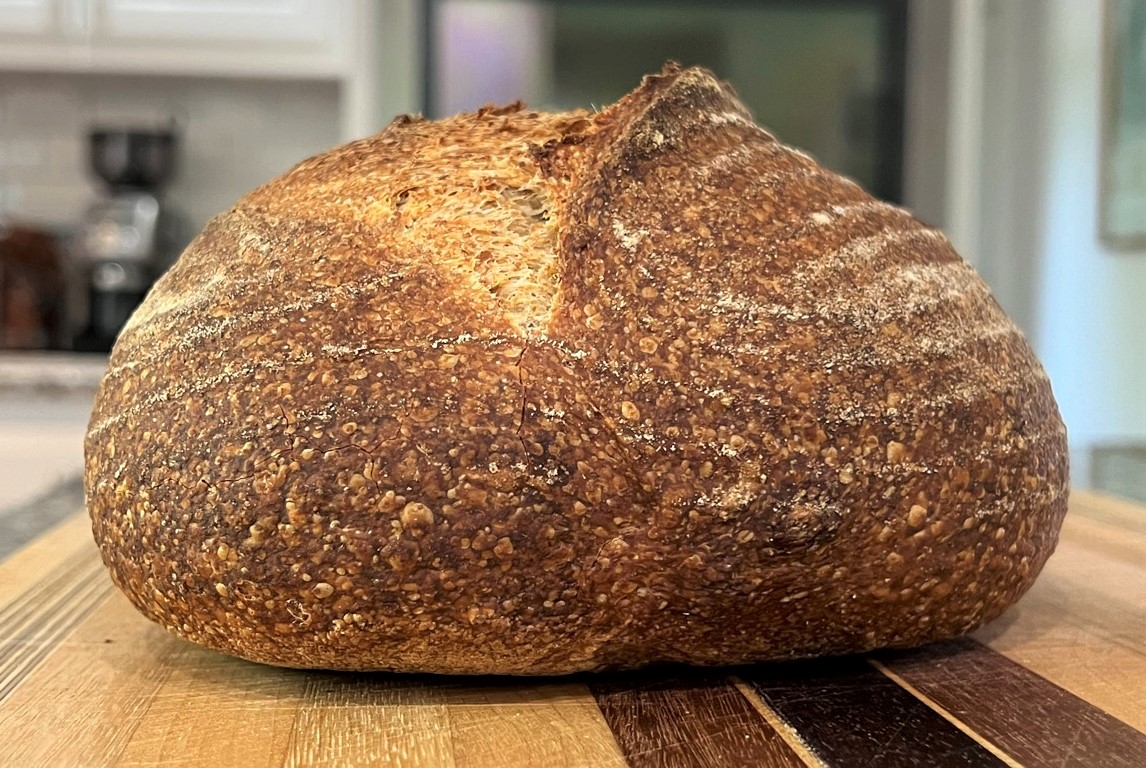 and here is the crumb.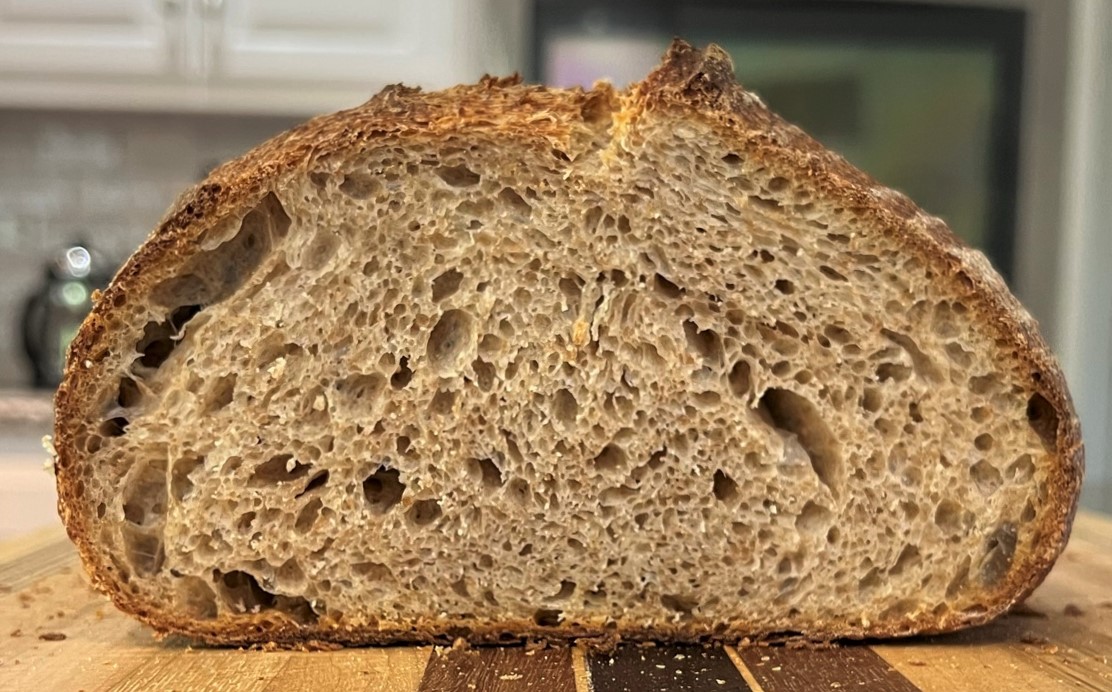 This bread is really easy to make.  The hydration and bread flour counterbalance the tendency of spelt to spread, so shaping is not a challenge.  The spelt flavor really comes through, and I intend to bake this bread again.  Thanks, Paul, for posting this bread and for providing the recipe.