Abe's yeast water semolina bread, first try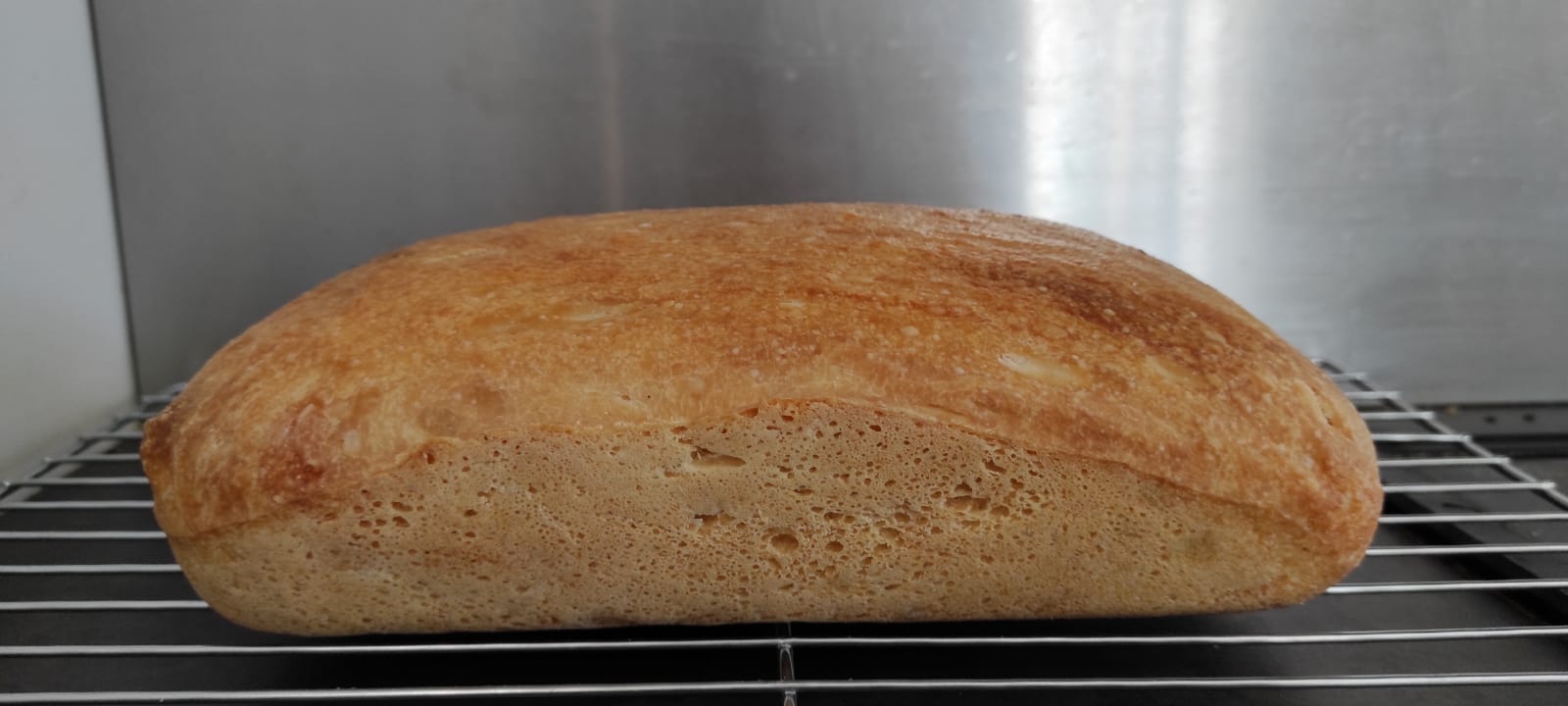 Very rarely do I get excited enough by a recipe that I find myself making it at one of the earliest opportunities. But this semolina bread recipe from Abe was just too exciting a read to pass up on and I found myself making it the next night.
I didn't even have enough semolina or the proper kind, only 450g and this is the kind of 'wheat semolina' that I had to hand. So this is not a 'semola rimacinata' although it is finely ground I guess I must assume this is wholegrain and not sifted.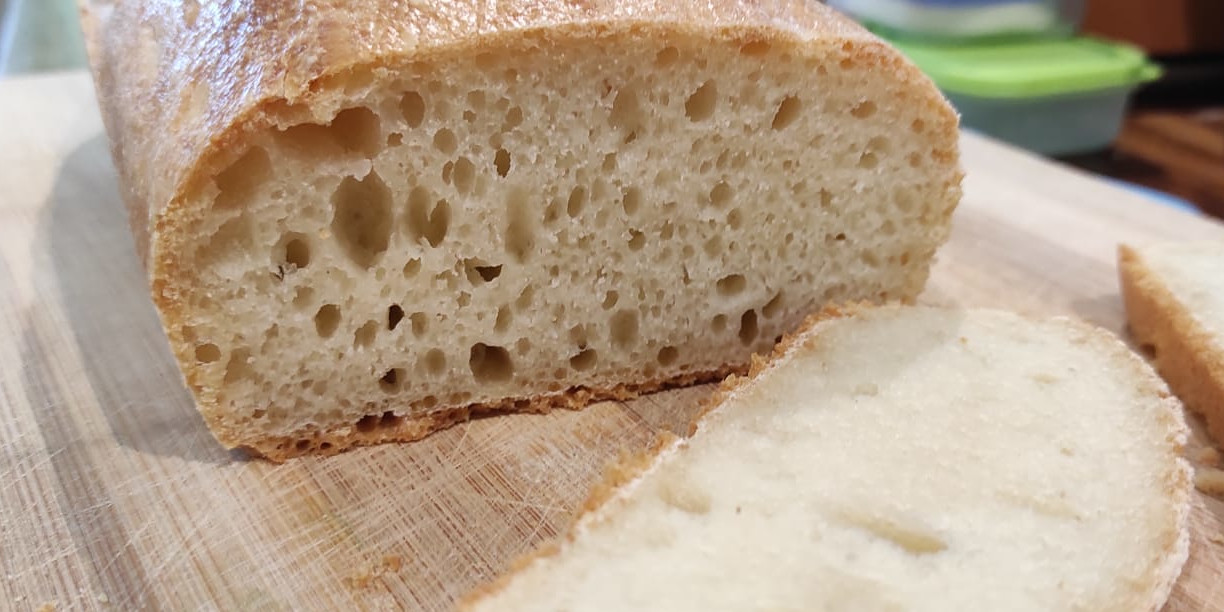 Next time I'll choose a more upright and smaller pan as think this ended up making too high a ratio of crust to interior, especially since semolina makes an extra crusty mouth shattering crust. Interior was lovely and soft and springy, must be from the great recipe.
This one needed a long bake - 72 minutes at 180°C (356°F) with the first 20 minutes under a foil tent. Perhaps some of this difference is because it wasn't a rimacinata? Took a long time to get darker even with 40 minutes out of the tin and even after the long bake it still ended up with a lighter coloured and thicker crust than Abe's pictures.
What a lovely bread for thick slices of mozzarella and salad! Great recipe Abe, thank you.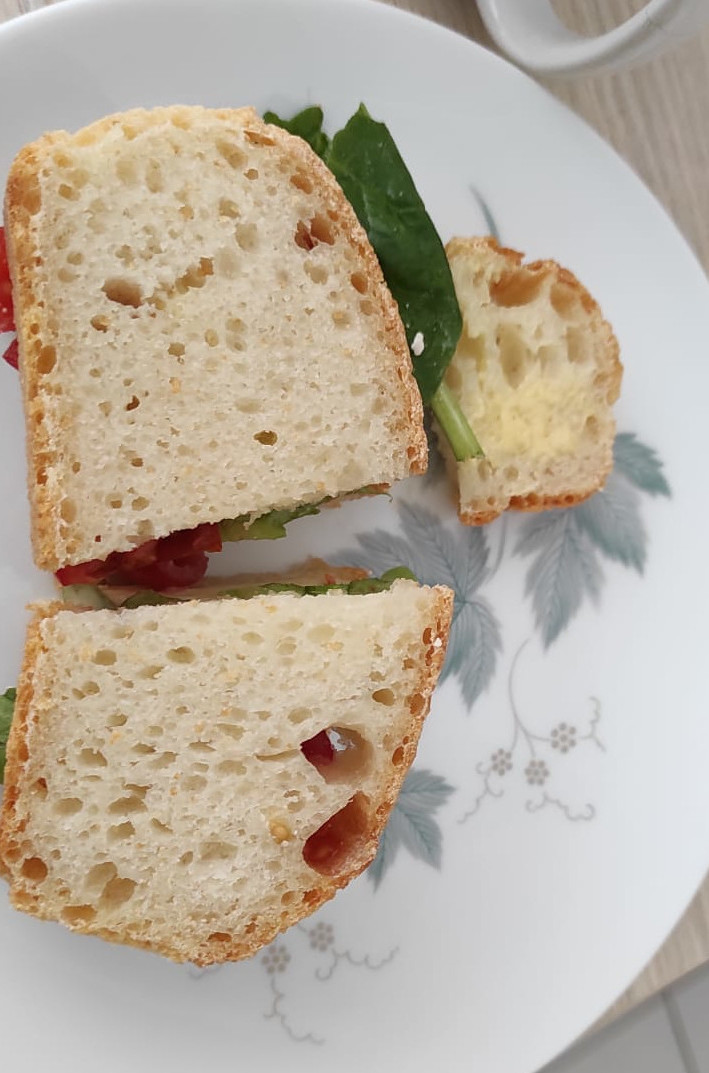 -Jon