As you may be aware i have been having some fun with Red wheat here in Australia of late and have been keen to know the gluten strength of the flour. i was sent info on a test by Lance (Albacore) from Lancashire and its referred to as a hand washing test. The test info is in   https://bakerpedia.com/processes/gluten-washing-tests/ i took 50 grams of the milled Red Wheat flour andthe test calls for 25g of water to make a dough, but l found at that rate i wasnt able to form a good dough so i added about 10g more so that i could make a well developed dough ball. The resulting dough ball is then placed under water from 20 to 60minutes i opted for 30, its then just a matter of washing the starch and in this case the bran and germ particles away from the dough ball. i did this in a large bowl and sieved the water from the bran flakes and small bits of gluten. I collected as much of the gluten shreds that i could see and continued rolling the gluten ball around in the palms of my hand where the flakes of bran could be felt coming away. at the end when i was satisfied that i had removed as much as was possible i weighed the Wet Gluten and recorded 10.2 g this equates to 20.4 for Wet gluten value. in the test The Cereals and Grains Association (AACC International) has a value of 30 - 45 as the highest and good bread making functionality. There is also a dry gluten value also so i dried the gluten out in the oven and recorded 5.34g from the 50g of flour used which would equate to 10.68% gluten. Another very learned friend said that she felt that the very best test is the resulting bread, and we have already seen that it has made a very good loaf. it might be interesting to repeat this exercise but sieve off the bran and germ in the dry stage and use 50 grams of the resulting flour!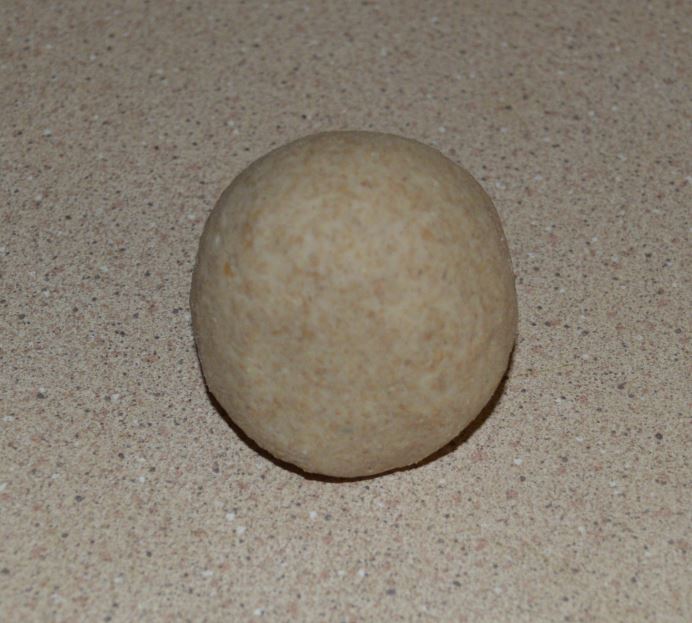 dough ball formed almost matches the bench top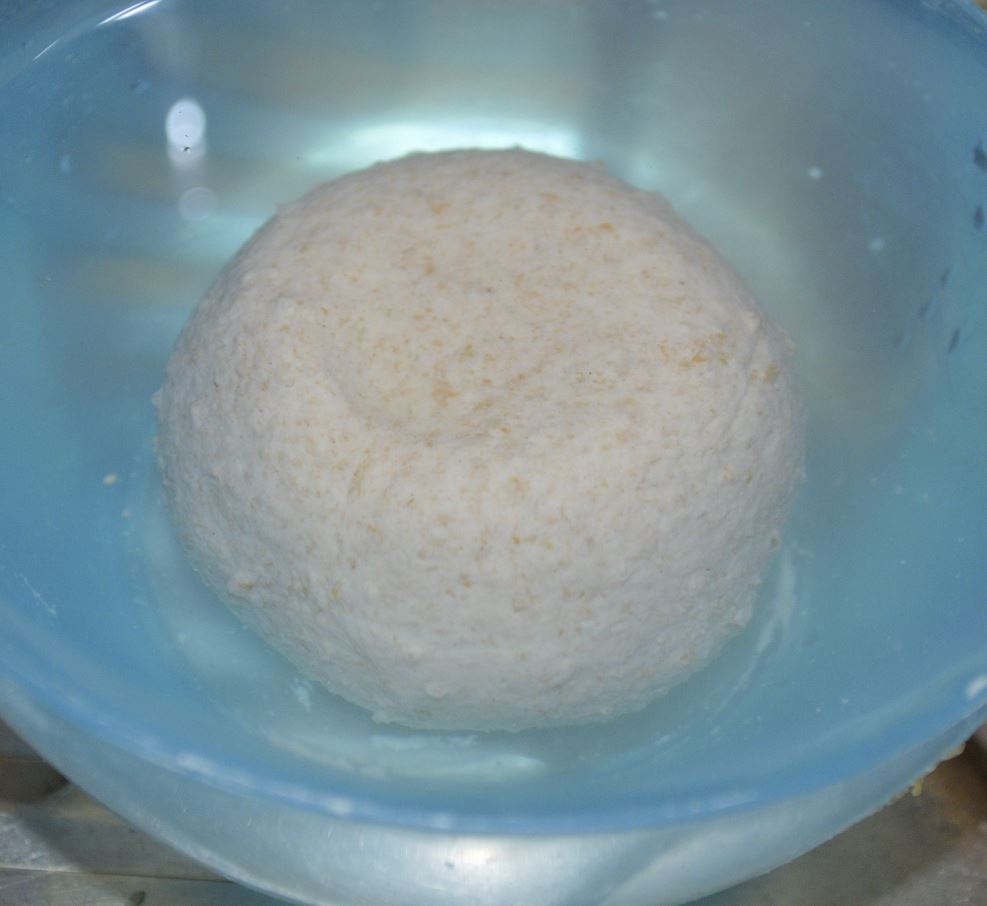 dough ball submerged for 30 minutes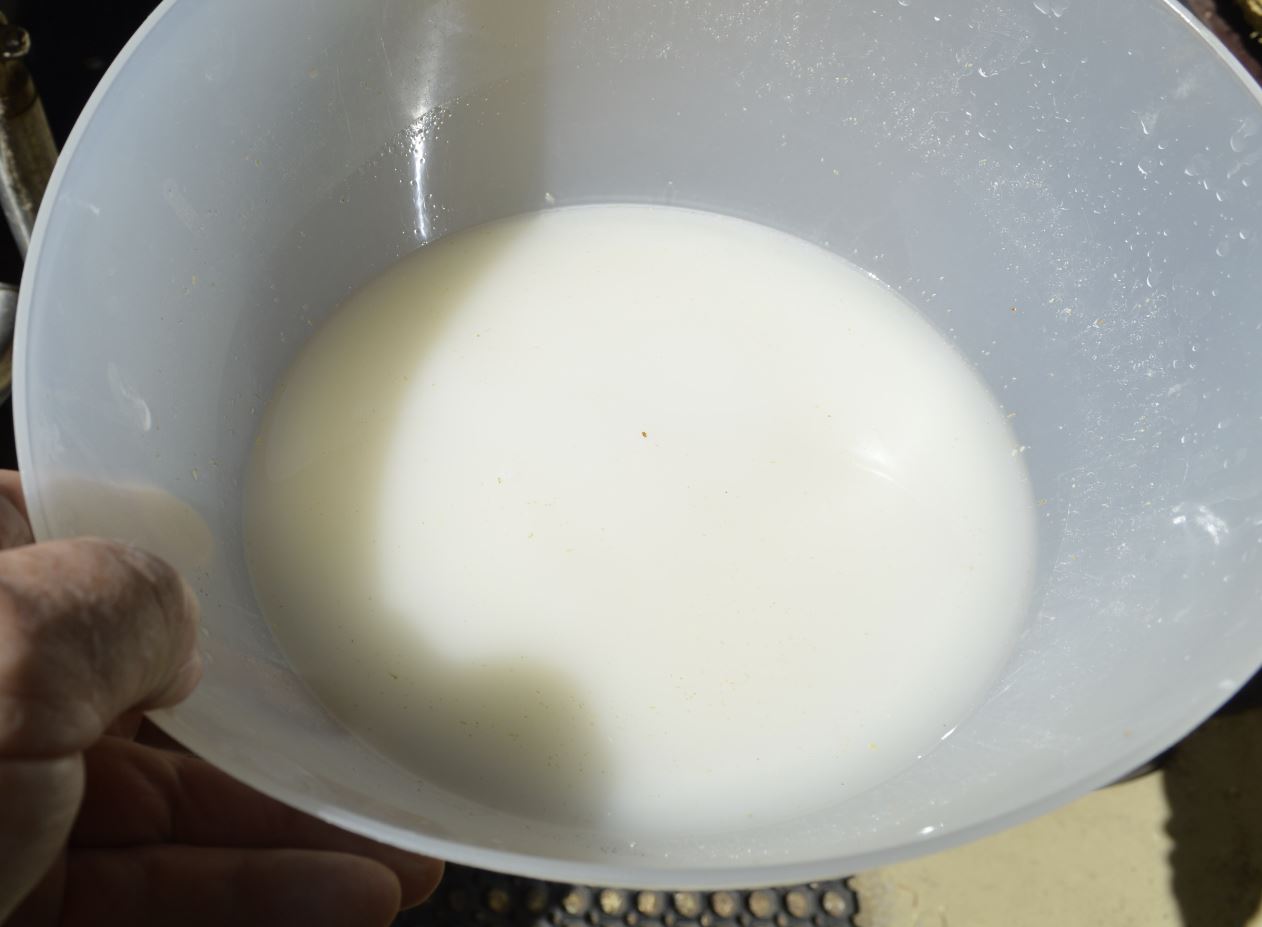 washing out starch in a bowl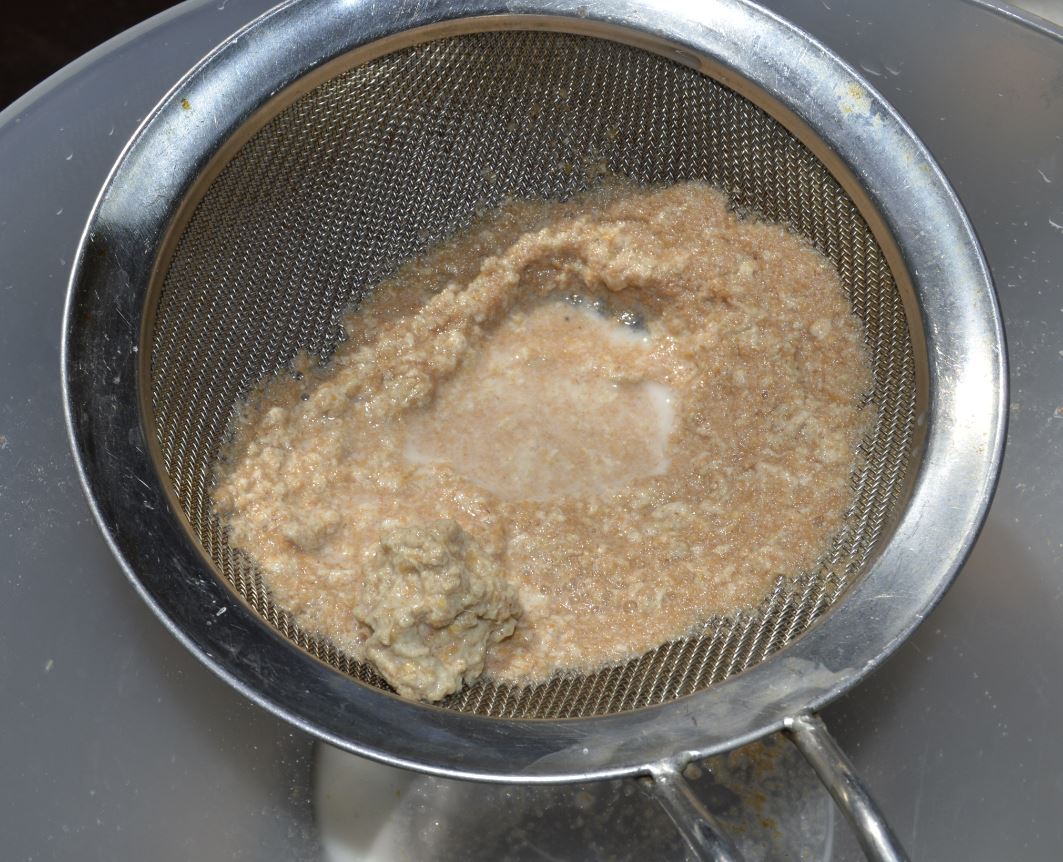 sieving out and collecting bran germ and gluten strands,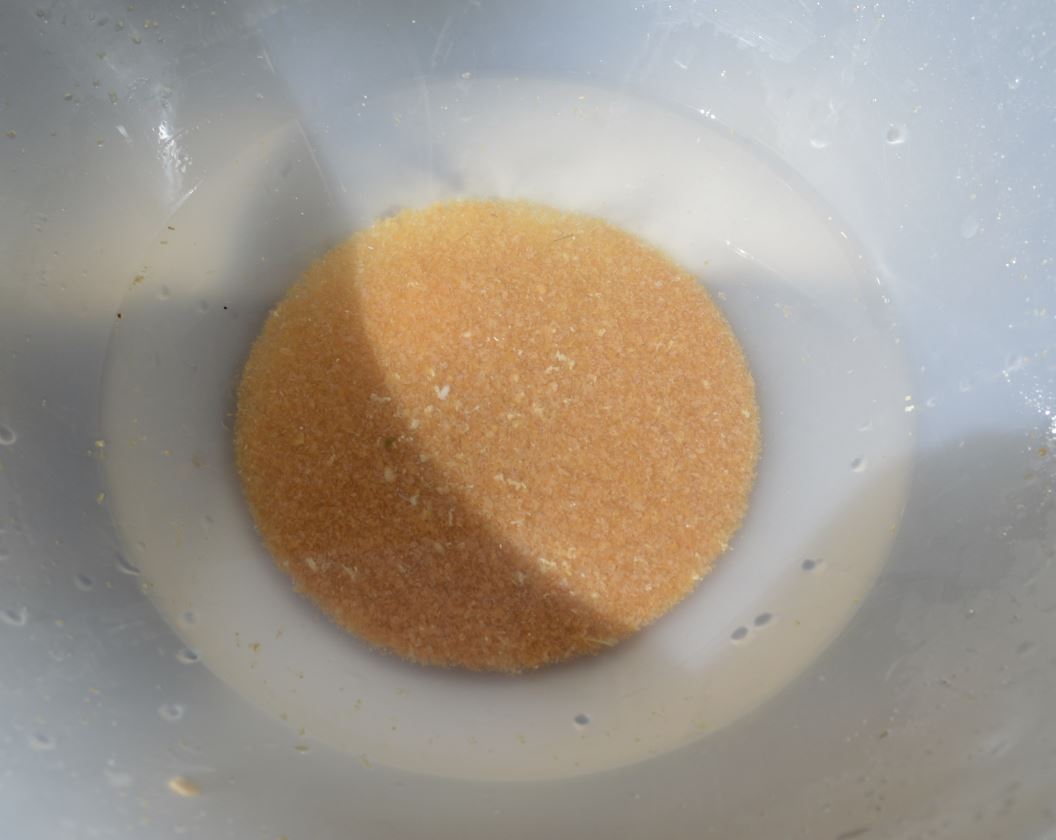 The bran with is Vibrant colour and some small shards of gluten   
The final gluten ball that resulted from the 50gram 100% home milled flour sample of Australian grown Red Wheat.