for Gavin and JonJ and Debbie
Australian Beaufort Red Spring Wheat was ground this morning after being kept in the fridge to counter the heat that the milling has on the fresh flour. The flour was hydrated with the water and left to stand for for 30 minutes this was then placed in my noodle mixer and another 20 g of water was added as it seemed quite thirsty. The compressed yeast was added and after incorporation the butter was added and lastly the salt was added. the mixer was set for 15 minutes, resulting in a nice soft pliable dough, it was removed from the noodle maker even though it does have a heater set for  27 degrees for proofing.
I placed the dough into my old tupperware container and snapped on the lid for Bulk Fermentation.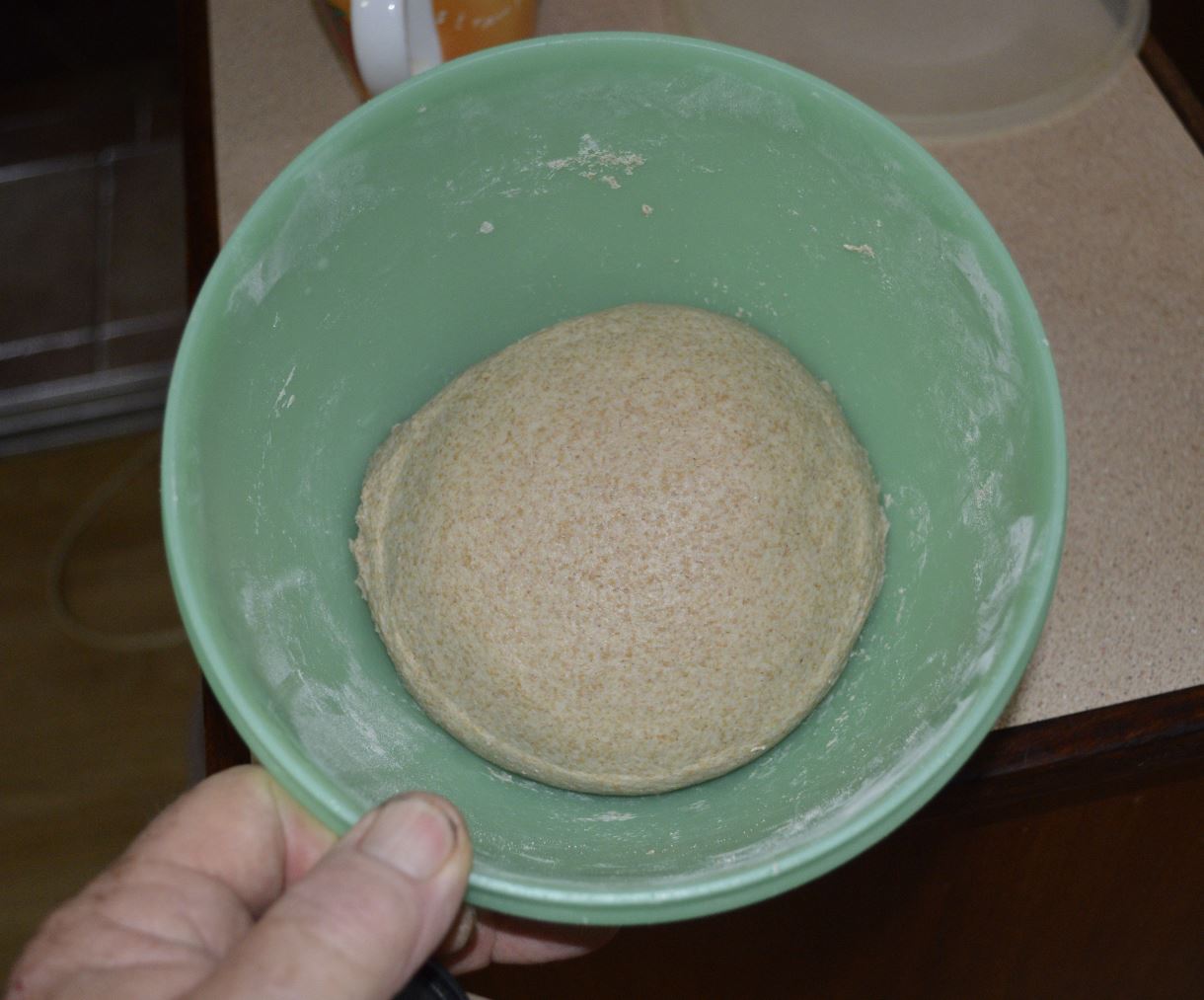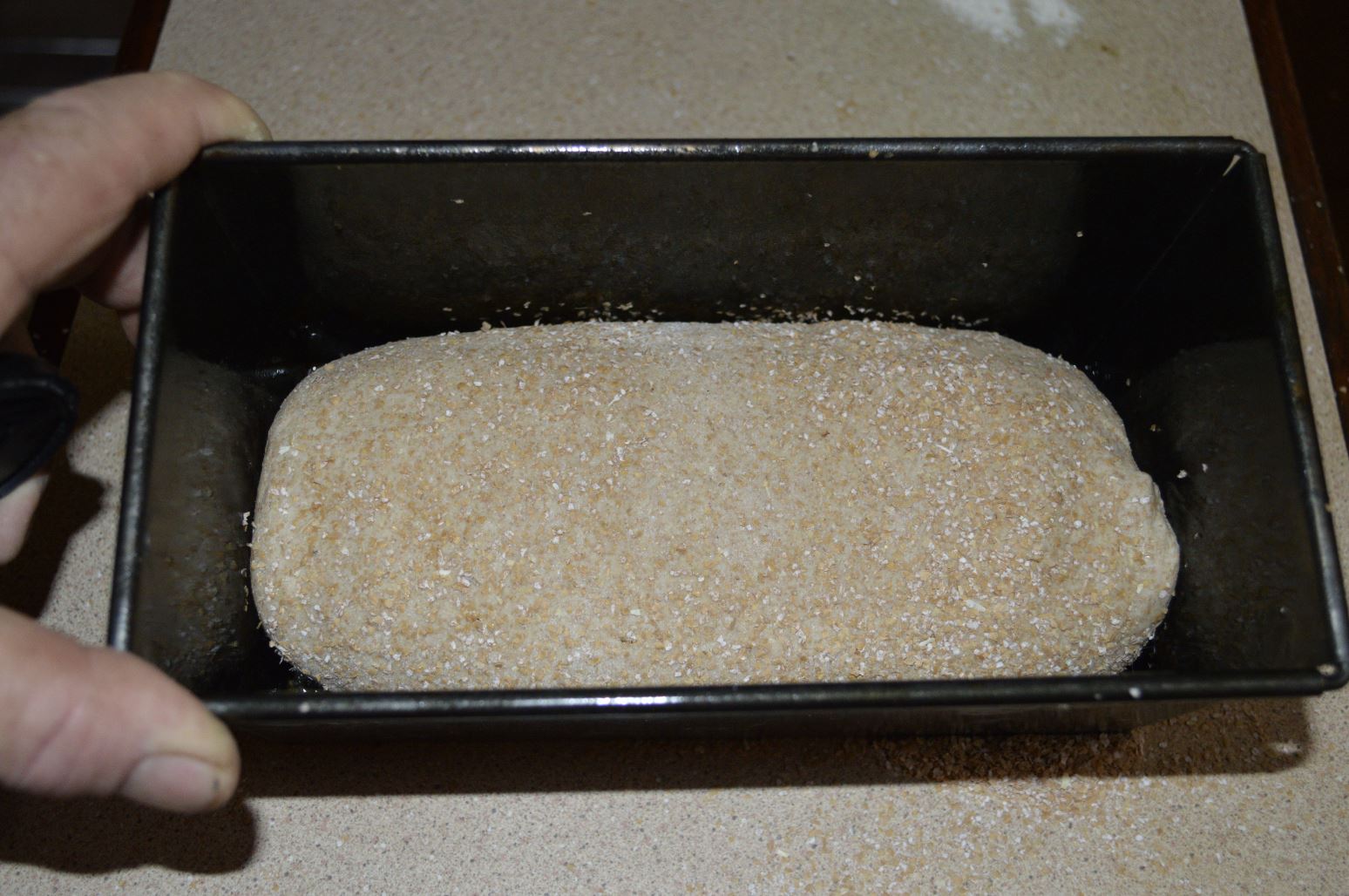 his dough was fast moving even when i had reduced the amount of yeast and was ready in 1 hour 40 minutes. it was degassed and given a 10 minute bench rest and then shaped and placed into the sandwich tin giving me the option to use the sliding lid or not i chose to lid the tin. Our American friends refer these as Pulman tins. here in Australia we used to call the loaves Devons with the lids on and uprights if the lids were left off. Anyway the tin was filled nicely with the dough being weighed off at 750g the pictures will show the height achieved in the final fermentation.