Pumpernickel troubleshooting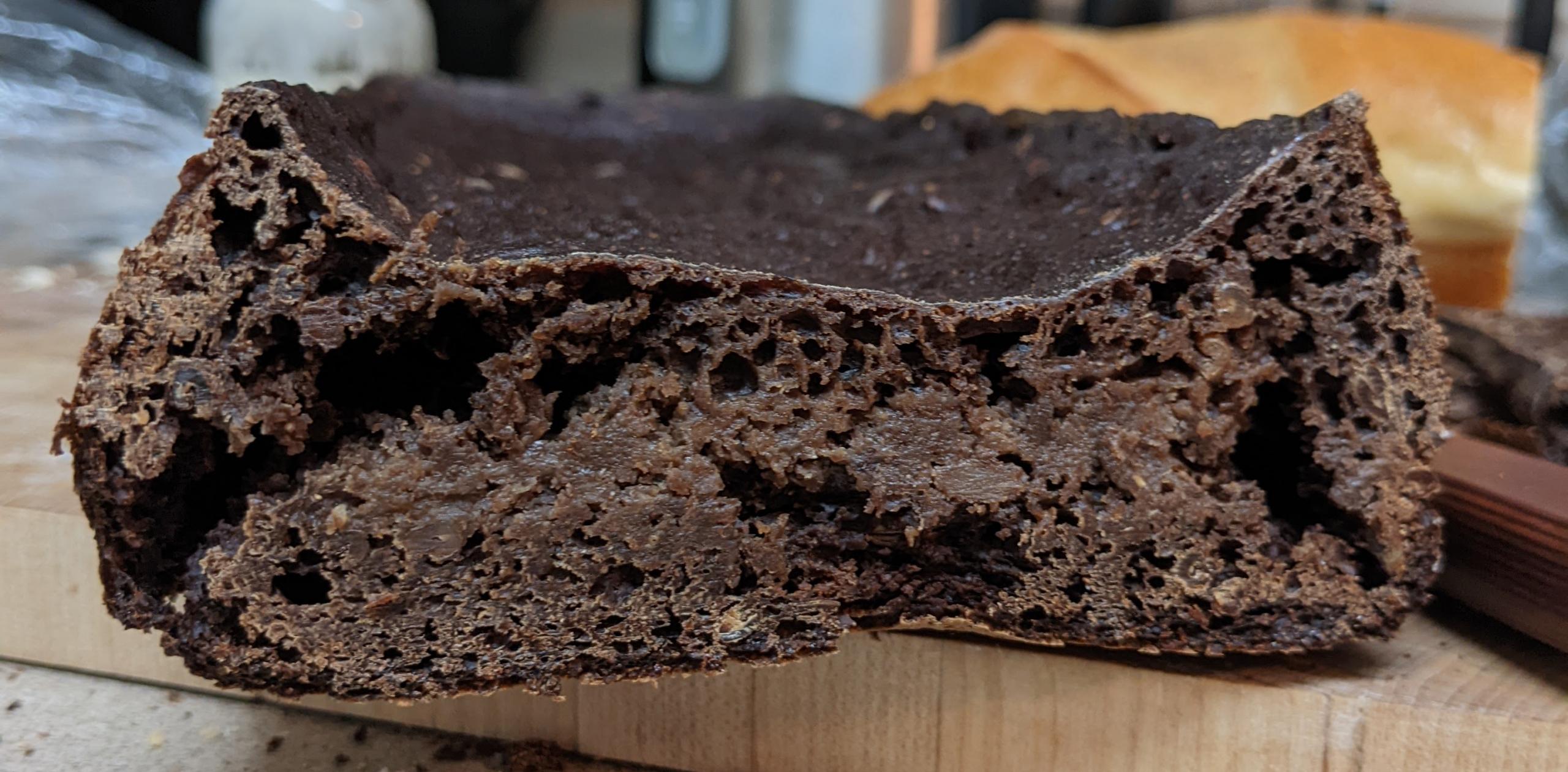 This is my third attempt at pumpernickel and, while more edible than its predecessors, it's still coming out very badly. Initially, my main issue was just a temperature problem with the oven, but now that that's resolved, it's clear that I have a different problem.
The dough was 100% hydration and contained nothing but coarse rye flour, water, salt, and sourdough starter. I baked it in a pullman pan at 325 °F for one hour, then at 212 °F for another 12 hours. As you can see, it's crusty on the outside but almost raw on the inside. I really can't understand how people achieve the desired texture, which is more or less homogeneous all the way through and practically crustless.
I've been starting the bake at 325 °F per this recipe, but I'm beginning to think that it's nonsense and that the bread should just go in at 212 °F for the entire bake. I thought that using a pullman pan would be sufficient for keeping the bread moist, but that might also be the wrong approach. Is it necessary to bake in a water bath? (This attempt was also over-fermented, but that's an easy fix, and I think not my main issue.)
I'd appreciate any pointers!