Concentrated yeast water bread
Dan's recent questions, and all of the recent discussions about yeast water have made me think of ways of making it more reliable.

With a double build preferment, as was done in the Swiss Farmhouse community bake, yeast water breads can be reliable. We end up waiting to see if the first build of preferments starts to increase in size and show all the signs of active yeast fermentation and then use that to start another preferment which is used for the final bread. It works reliably once we know the first preferment works and because of the high amount of preferment in the final dough the bread bulks and proofs rapidly. The trouble is that it involves advanced planning!

A single build preferment, while not as reliable does work too (however, occasionally it fails to grow, and it is hard to gauge visually if the fizzy yeast water in the fridge has enough active yeast).

But what if we could drop the preferments altogether and just work with the liquid yeast water directly in the final dough? Other bakers, like Caroline seem to be able to get this to work. Maybe they just use a large amount of yeast water; or there is confidence that it is fresh and was fed recently. When I've tried it, it has been haphazard with the occasional 20 hour plus fermentation time, so not reliable for me yet.

The recent experiments with the sediment at the bottom of the yeast water jars for me indicated that it might be possible to use that as a form of 'concentrated' yeast water. It worked well at a high bakers percentage in that basic test - 20g of sediment/slurry had strong raising power.

How would it work as the sole leavening source for a bread? What I like about malt yeast water is that it propagates rapidly and there is no requirement to strain fruit pieces.

For this bread then, I cultured 56g of existing malt yeast water with 71g of malt extract syrup and 710g of water (so a ratio of 1:10 malt extract to water). After 24 hours, even with the jar kept exclusively at fridge temperatures, which I prefer to do, there already seemed to be a large build up of sediment. Wasn't ready to bake then so used it a day later when it was 45 hours from the initial feeding. After siphoning off the top I could get 41g of the concentrated sediment that was settled at the bottom of the jar. It was surprising that it was only 41g - thought it looked like more and maybe I should have left it in the fridge for more that 45 hours to get more sediment.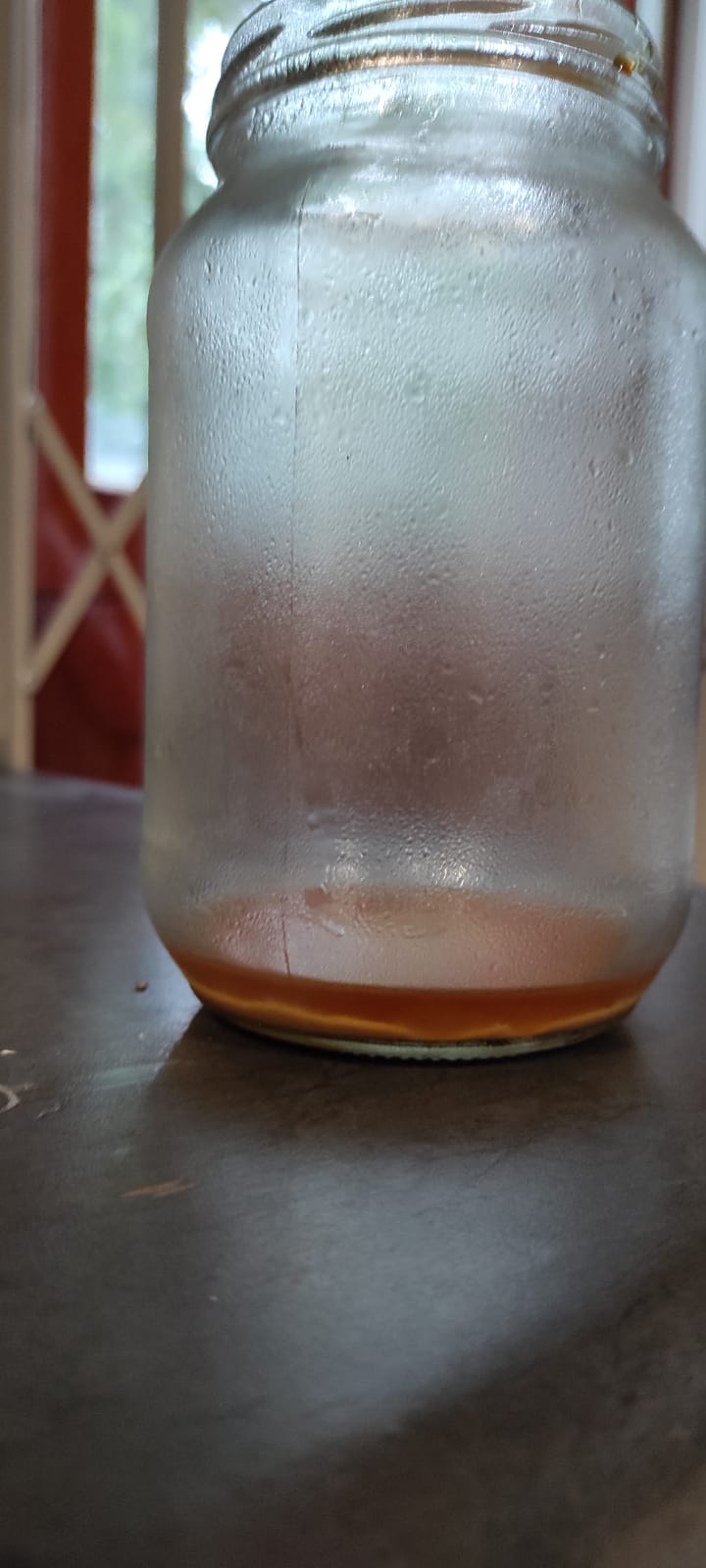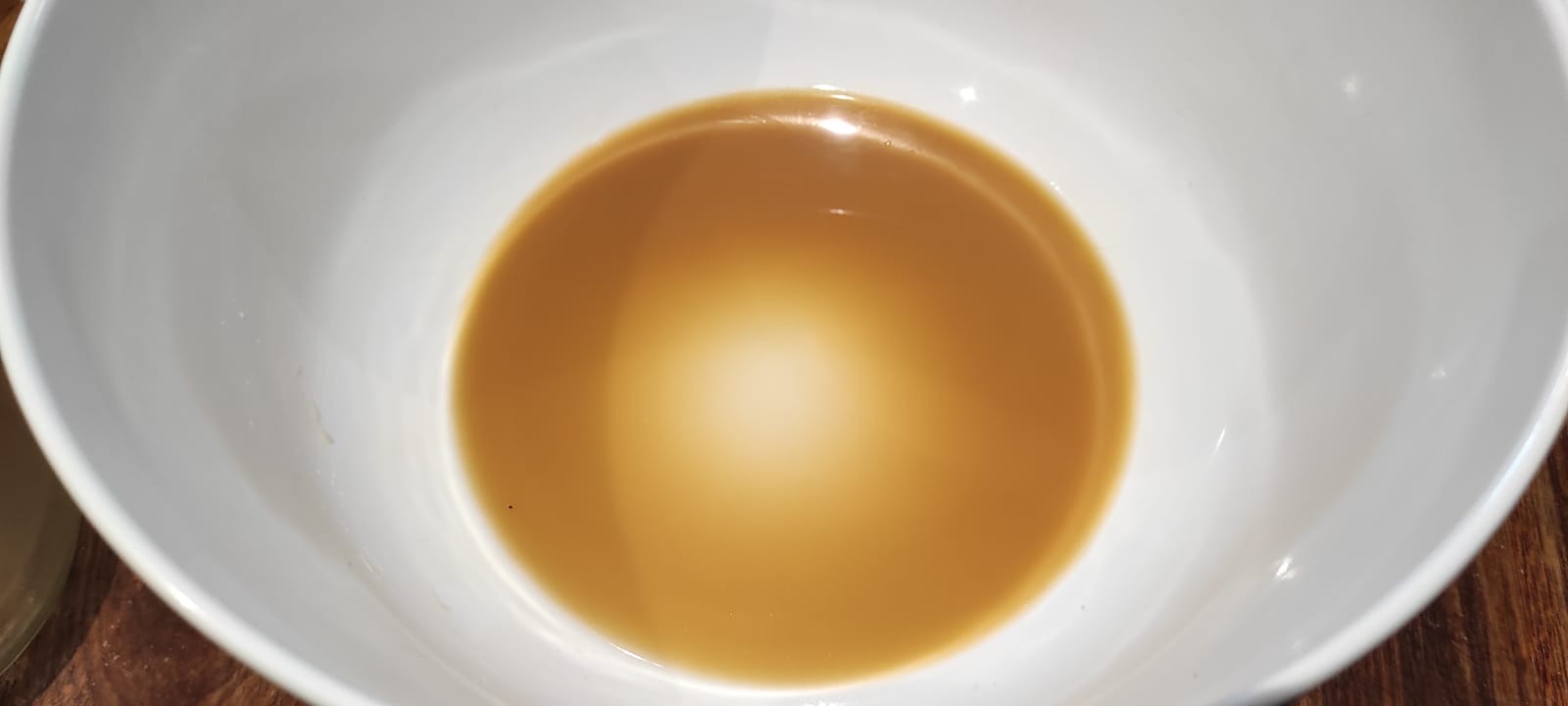 This 41g was used to make a bread with 400g of flour (so the concentrate was at a baker's percentage of 10.25%). It performed a bit like a slow sourdough, and took 6 hours at 26°C(79°F) before the dough was at about 55% volume increase when it could be shaped and cold retarded overnight. A lot slower than the initial basic test, but the amount used was much lower.
Here's the bread after baking the next day: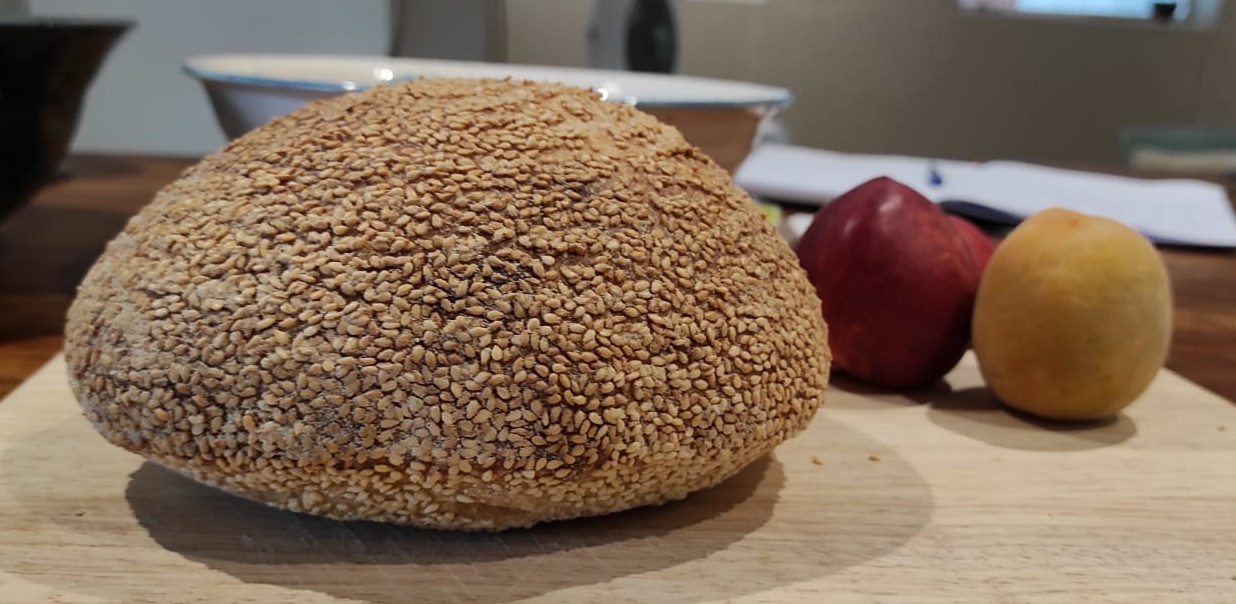 (What makes the bottom lift like this on the baking steel? Baked at 230C for the initial part of the bake when it lifted like this; it almost looks like it is hovering on the breadboard!)

The lazy part of me is questioning if this method is worth doing when it is very easy to go and buy a sachet of instant yeast which would have a similar effect. I guess the bread itself, because this is yeast water might be more acidic than with commercial yeast, but don't yet have a pH meter to confirm that! It was certainly nice enough to eat, see the pic for yourself.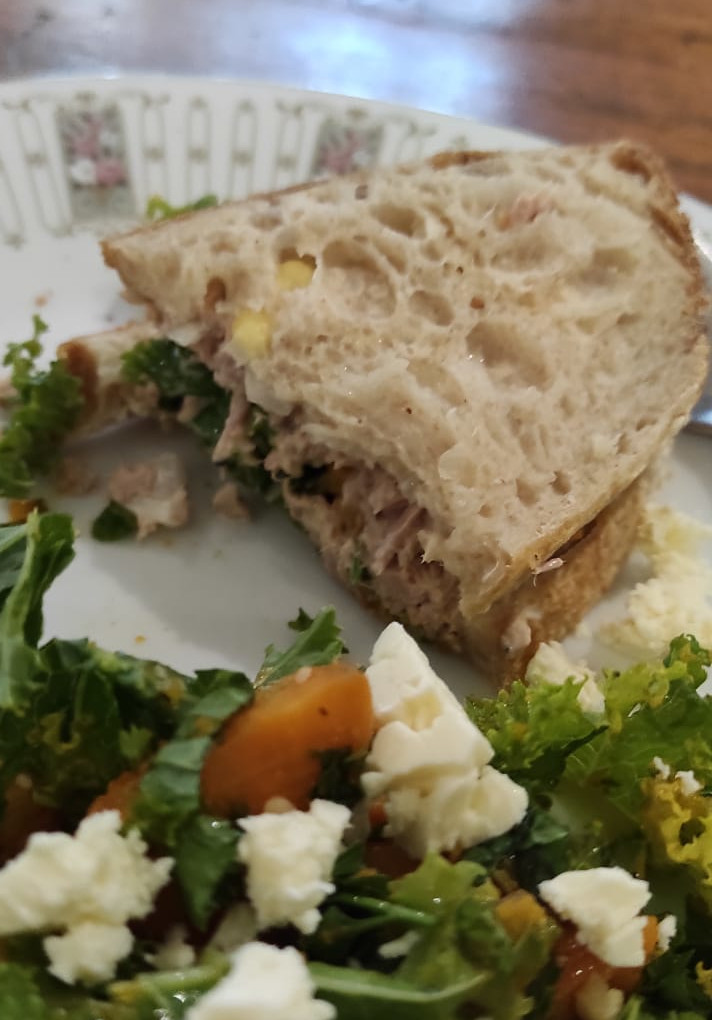 I think this approach might be more successful with faster fermentation, and for that would probably need a larger amount of the concentrate and to try it at a baker's percentage of say 20% or higher (but would also have to make sure that the non-diastatic malt added in wouldn't get too high!).
-Jon