I was intrigued by Benitos recent bakes with a levain that contains brown sugar and decided to give it a go. It seemed to be a novel approach worth looking into. With many bakers around here pursuing Alt-sourdough lately I am surprised no one else has thrown their hat into the ring. Perhaps it turns away the purist or it's an aversion to sugar in the FWSY equation at least that was my thoughts.
I followed his overnight levain formula to the letter and my first surprise was that the so called 60% stiff WW levain was not stiff at all because the brown sugar acted more like water and the levain stirred up like a 100% starter. I put it in my new makeshift proofer and in the morning it was domed but flattened out shortly afterwards. I don't normally do an overnight levain build but rather a two stage build starting in the morning that ends up being shaped in the evening for an overnight proof in the fridge. For this bake I decide to just go straight through with a total time of around 7 hours from mixing to going into the oven
.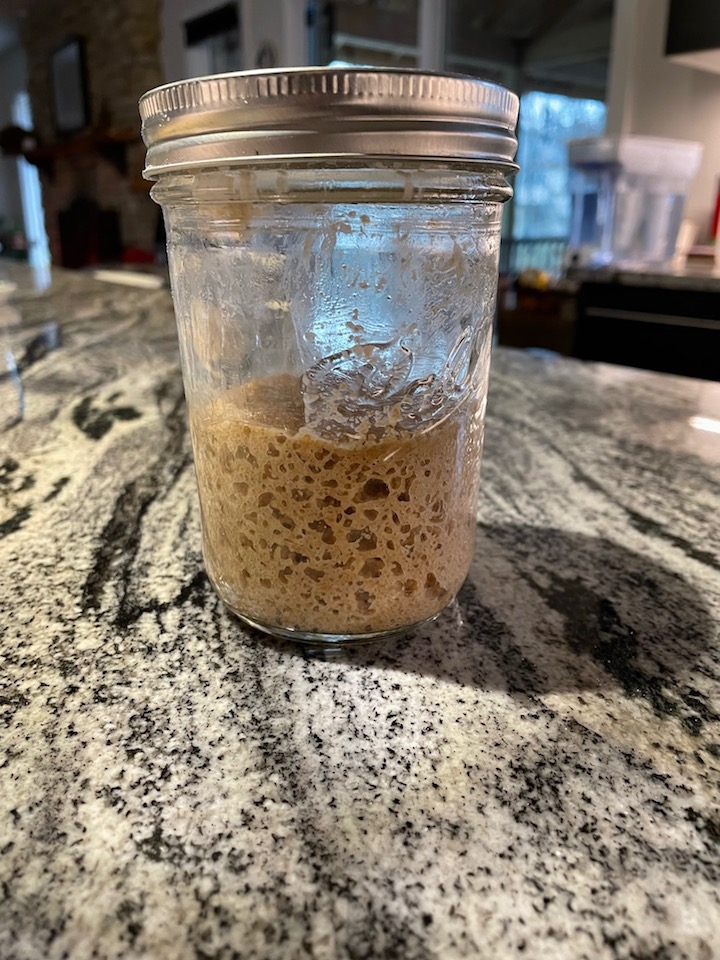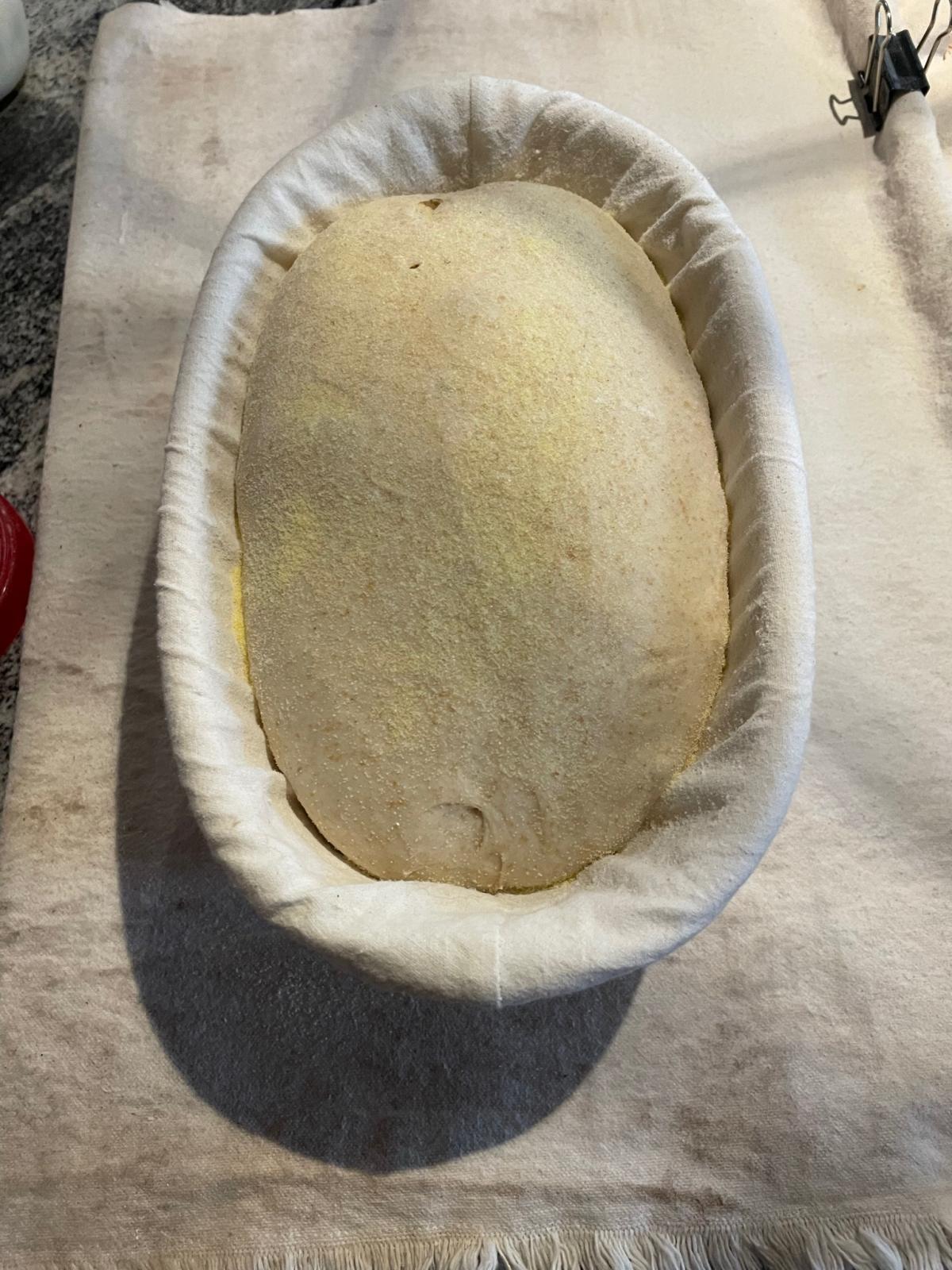 I am using my typical country bread formula ala Tartine with a total flour of 450gr and 15% milled WW and a mixture of half BF and AP at +75% hydration. I got a little distracted and didn't do my normal interval kneading and early folding but after 4 and a half hours the dough was domed, had a jiggle to it. It seemed ready for shaping with bubbles on the surface and a sufficient increase in volume. The dough was billowy yet strong and was still on the move during the 30 minute bench rest after the pre shape. I felt pretty good that it was going to be a nice loaf. 
My oven regime that I have settled on for the oven in our new home is 480F on bake for the first 20 minutes on a stone with a Granite ware roasting pan cover and then change to convection bake at 450 for the remainder uncovered. The oven spring was greater than my previous bakes but there was a hump at the top that I feared would reveal a large bubble under the crust.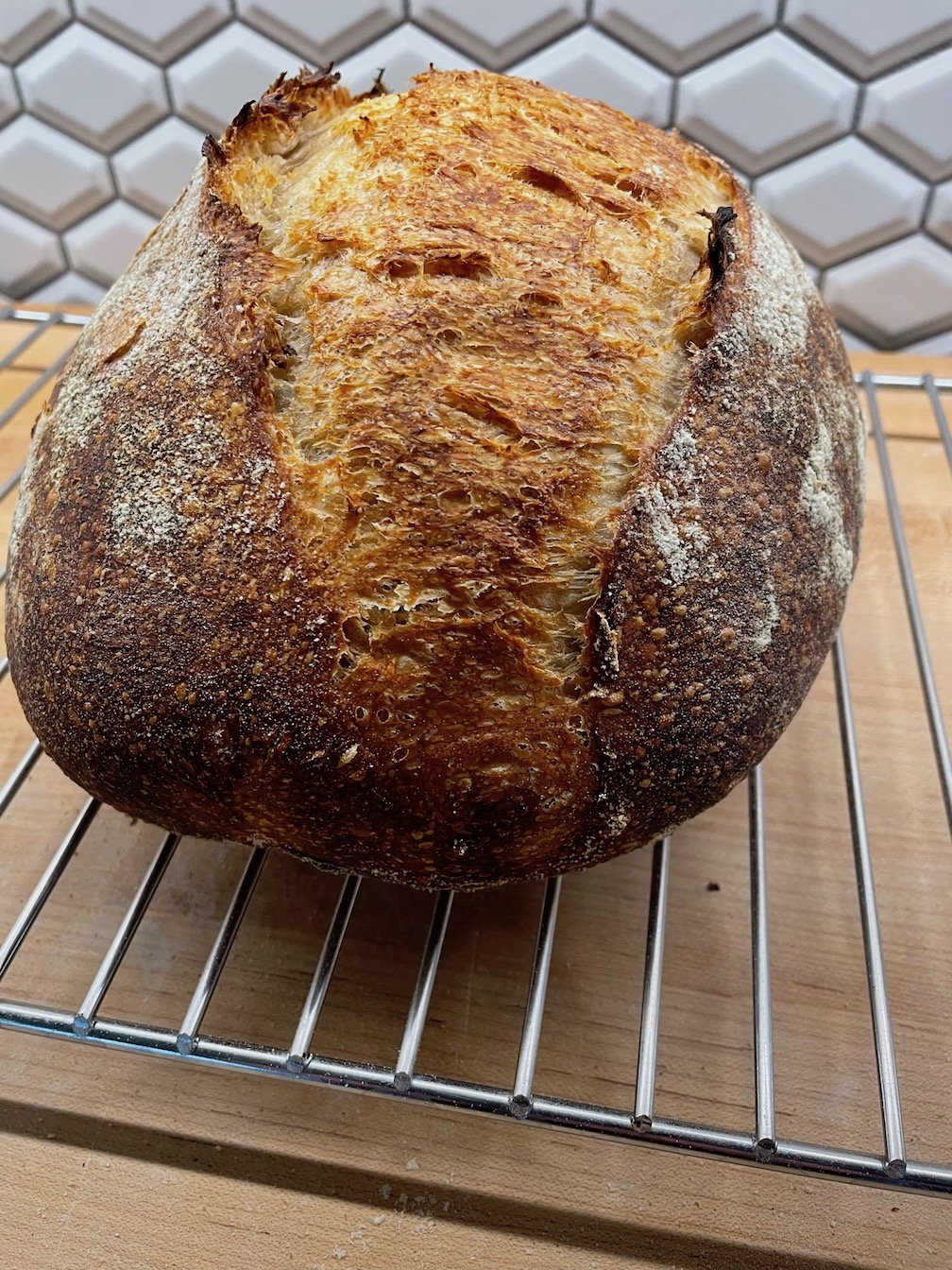 My concern for the large hole in the crumb was confirmed when I cut into it and not only was there room for the baker to sleep but a spare room for the apprentice.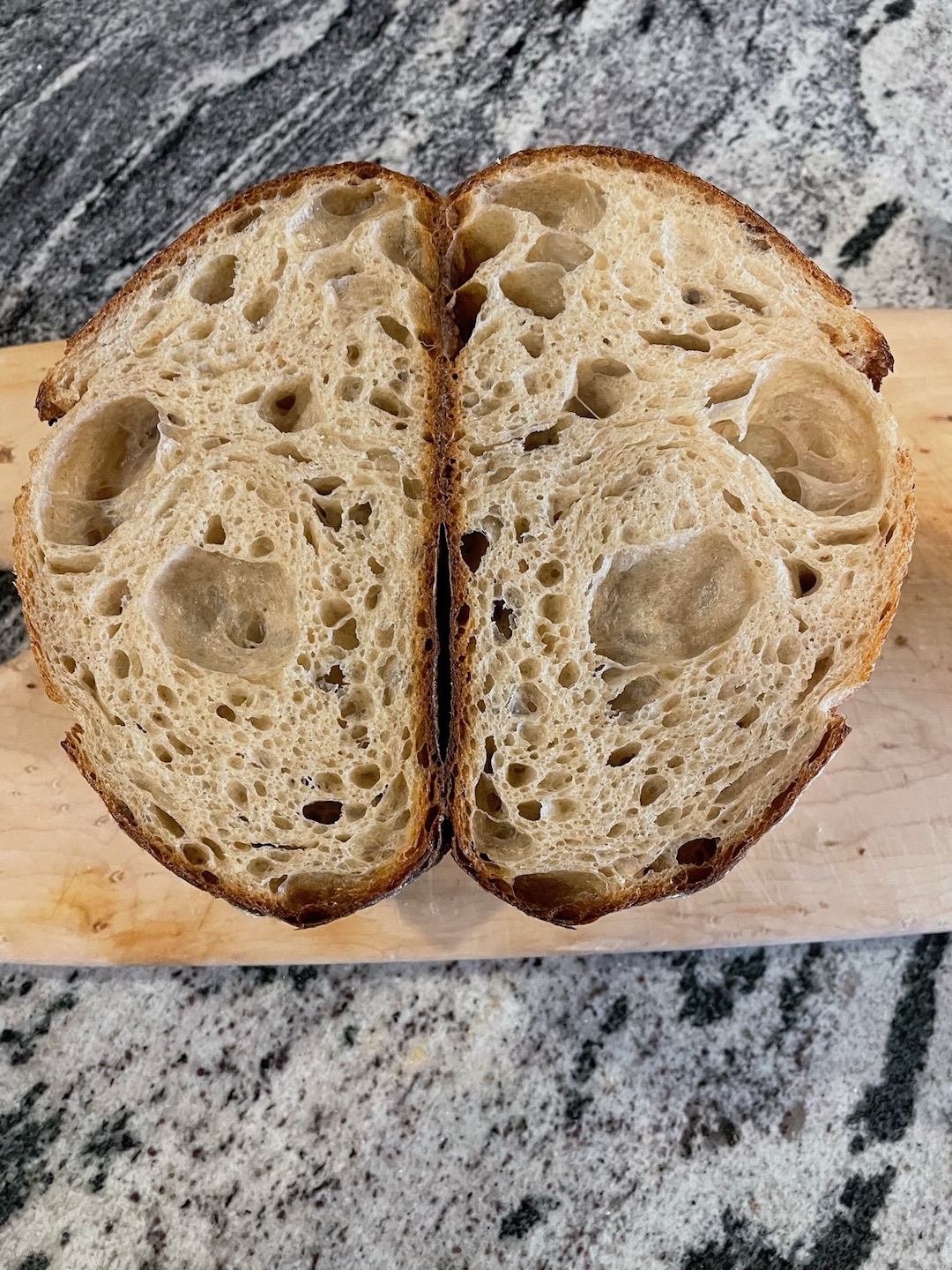 I don't think it was under-proofed but maybe I should have been a little more assertive during the pre shape. Perhaps it was from the lack of early folding but the large bubbles is something that hasn't happened to me in quite sometime.
The crust and crumb was light and soft and the flavor was not sour but I did detect a sweetness from the sugar and the toast made from it browned more than usual.
So that's it. I am going to try it again soon and I hope others will try it as well. Any technical questions should probably be directed towards Benny since it is his baby.