English Muffin Toasting Bread / 20% Barley with Cracked Wheat Sourdough
English Muffin Toasting Bread
I was asked by a friend...
"How about making an English Muffin Bread?"
"Not sure.  I've never made English Muffins."
"No.  An English Muffin Bread.  It's good for toast."
"Hmmm...  Never heard of it.  Let me do some digging and get back to you."
A Google search and a few mouse clicks brought me to the recipe for English Muffin Toasting Bread on the King Arthur website.  Made the initial test bake today.  I followed the recipe verbatim, so I won't repeat it here.  The only difference was using a Pullman pan instead of a standard 8.5" x 4.5" bread pan.  I couldn't let it rise over the lip of the Pullman, so I let it rise until I saw the first couple holes appear on the surface of the dough.  Easy recipe and actually smells really good for being such a short ferment.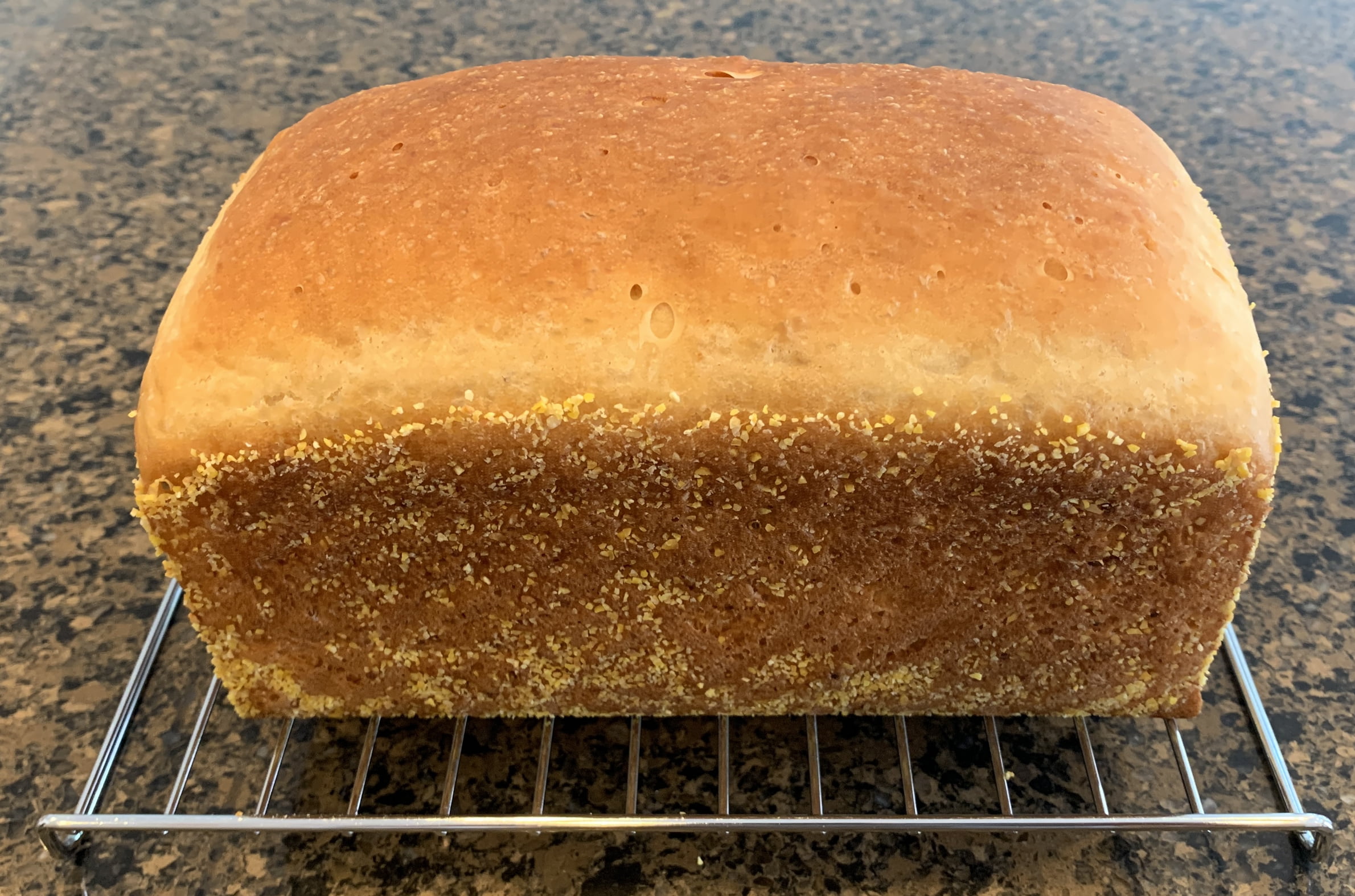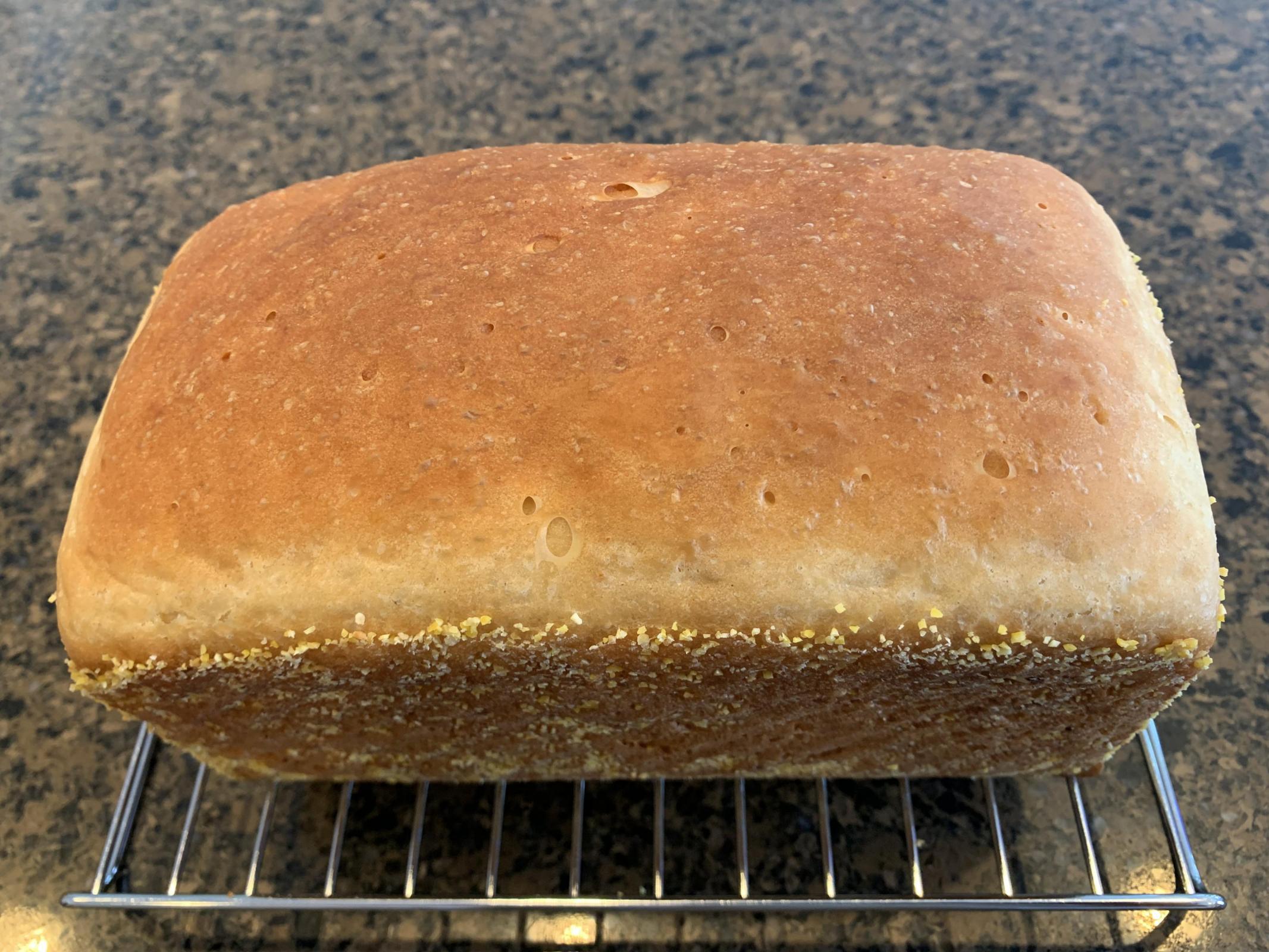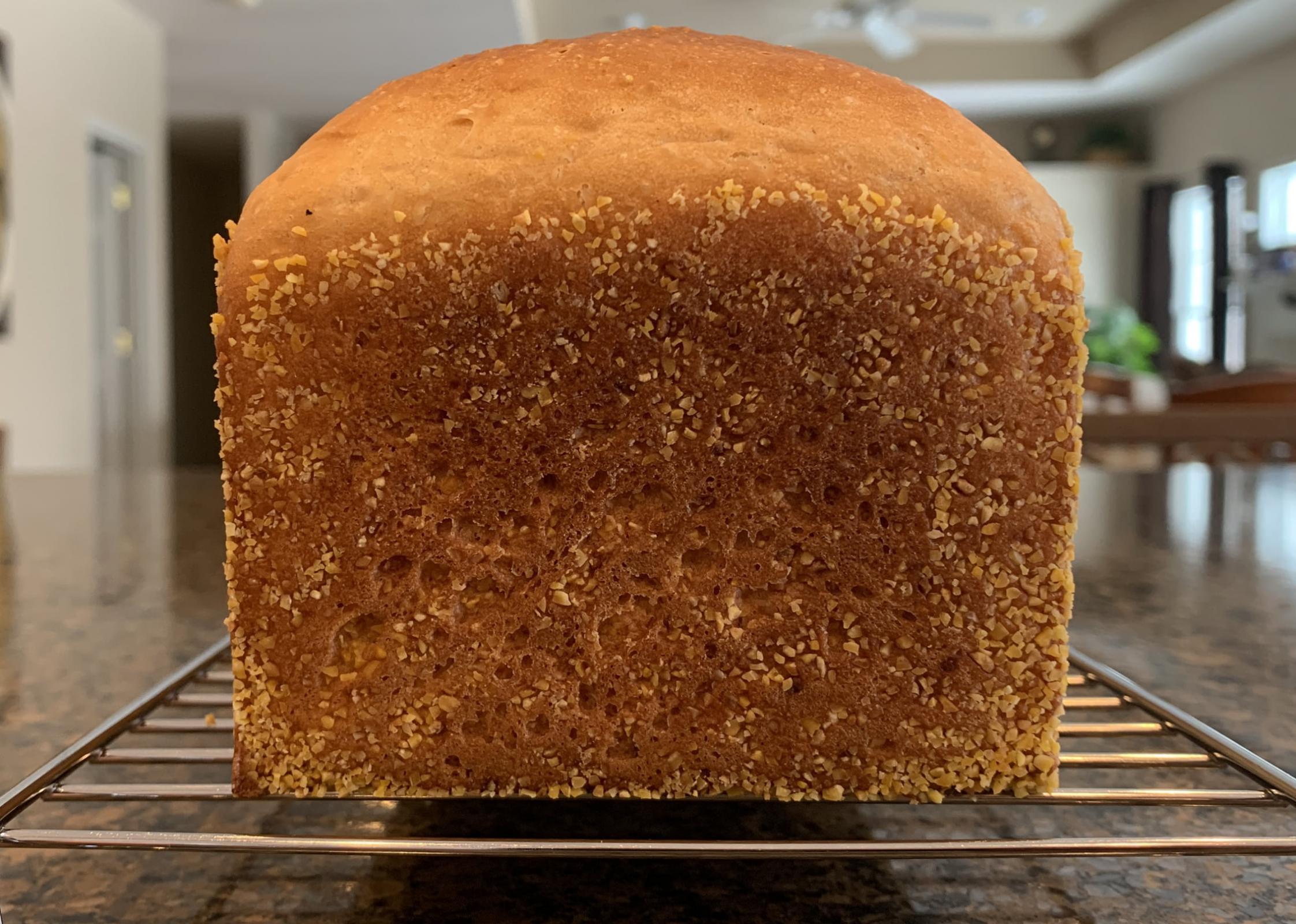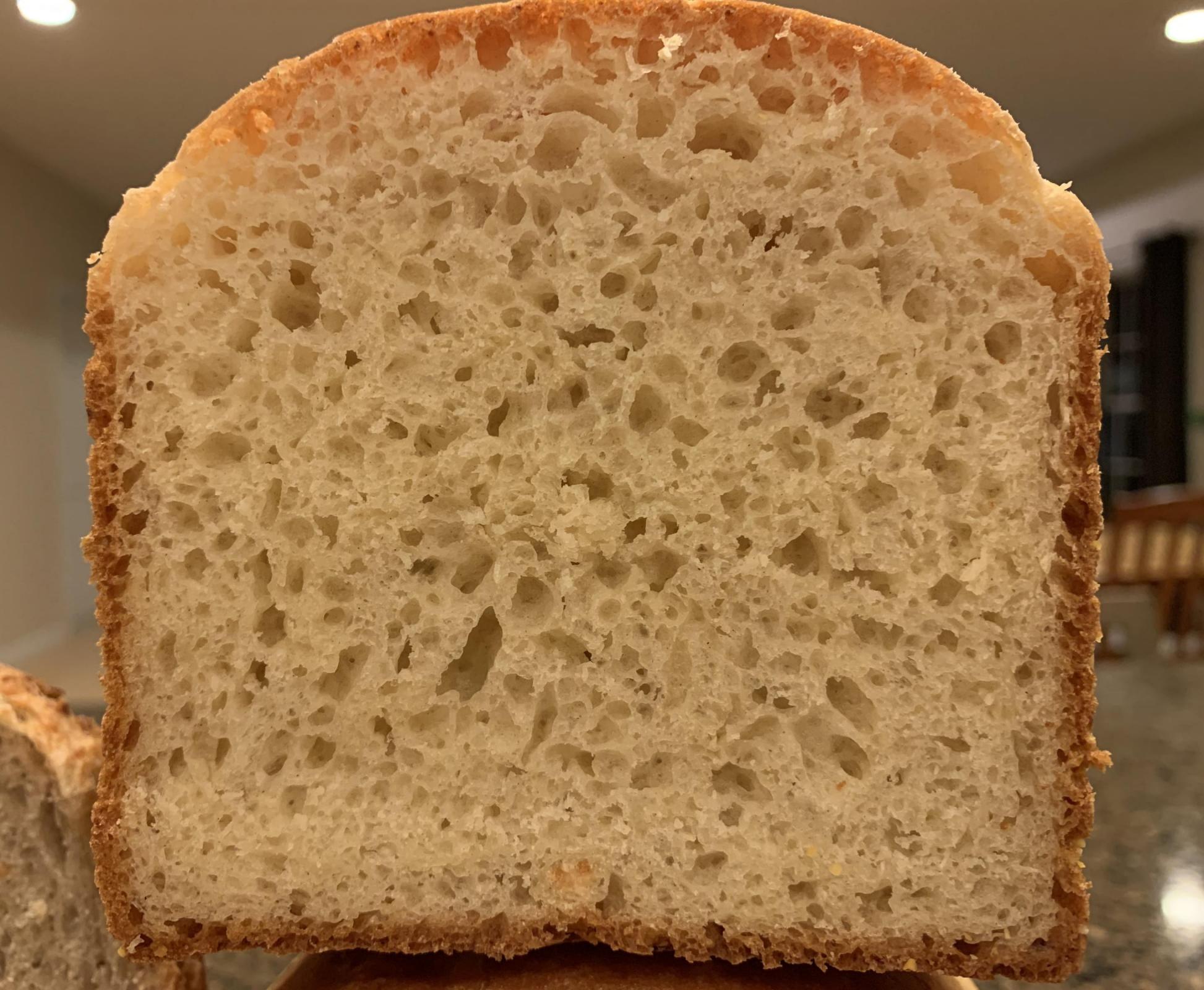 20% Barley with Cracked Wheat
Another barley variant.  Sourdough this time with a barley flour/cracked wheat soaker.  This is the first bake using the starter cultured from the honey YW sediment.  It had been in the refrigerator for a few days but still had great gluten structure, so I decided to use it in a levain without refreshing.  I increased the inoculation a bit (just in case) to account for possible sluggish performance on the levain build.  I did an overnight build and the levain looked good after 11 hours at 70 deg F.  Bulk fermentation was really slow and had only reached 75% after 6 hours.  Final shaping was round and the final proof was stopped at 2 hours.  The dough had risen some but not what I was expecting.  However, it had some decent jiggle to it and easily passed the poke test, so I proceeded to the bake.  I did get some decent oven spring and overall, I'm happy with the loaf.  Smells tangy, has a great profile, and should make some good sandwiches.  To me, it looks a little tight and underproofed....