February 20, 2022 - 8:00pm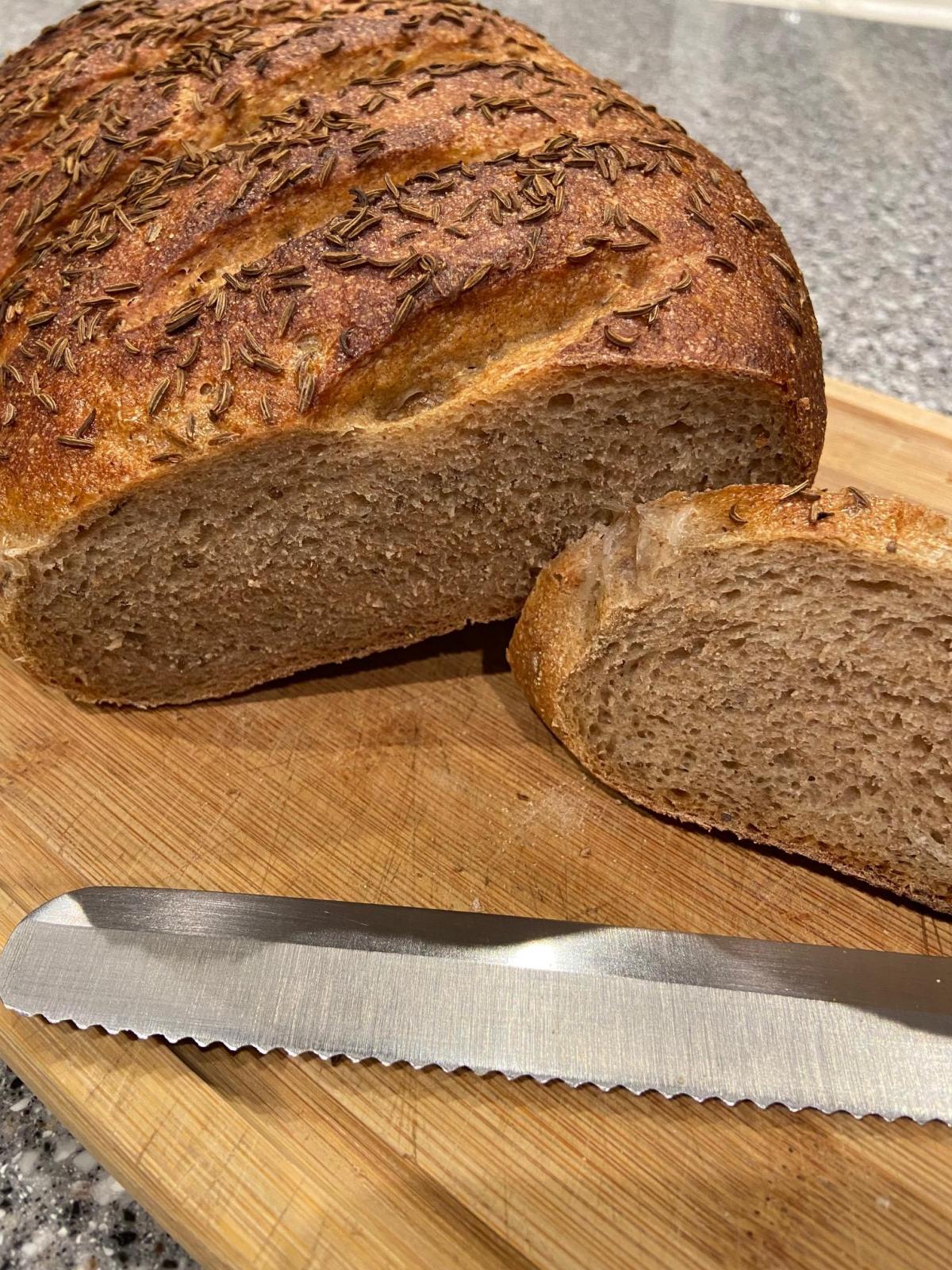 Hi Everyone,
I've been reading this site for the past few years but have never posted anything before now.  I've had great success with both Hamelman's and Ken Forish's recipes and even managed to collect a State Fair Blue Ribbon for panettone. The recipe coming from a Wild Yeast (http://www.wildyeastblog.com/panettone post), so I'm not exactly a total novice.  But today I tried my hand at making Jeffery Hamelman's 40% Caraway Rye for the first time. And while it smells and tastes great the appearance is in my opinion lacking.  
The only variation from Hamelman's formula was I used my unfeed stiff levain (20% whole wheat, 80% APF, 80% water) rather than a rye culture.  Since it was unfeed I increased the amount used.  After 18 hours the sourdough mix hand more than doubled.  All other things were unchanged.
It's too flat!  Any suggestions on how to prevent it from spreading out and raising up instead?

Thanks,
Pete