January 26, 2022 - 5:49pm
Black Rye Bread (Lithuanian) -- My Bake
Having found a good source for solod (the fermented red rye malt), I have been baking several different rye loaves recently.  This one is a Lithuanian bread based on a recipe from Stanley Ginsberg (http://theryebaker.com/black-rye-breadjuoda-rugine-duona-lithuania/).
As I described in another post, this dough did not behave well for me when I tried mixing it with a stand mixer (per Stan's recipe), but mixing by hand works perfectly fine (along the lines of what Rus Brot does with a Borodinsky dough).  So far I have used a mix of medium rye and dark rye flour, but the next time I might go with all dark rye flour.
Here is a top view of today's bake.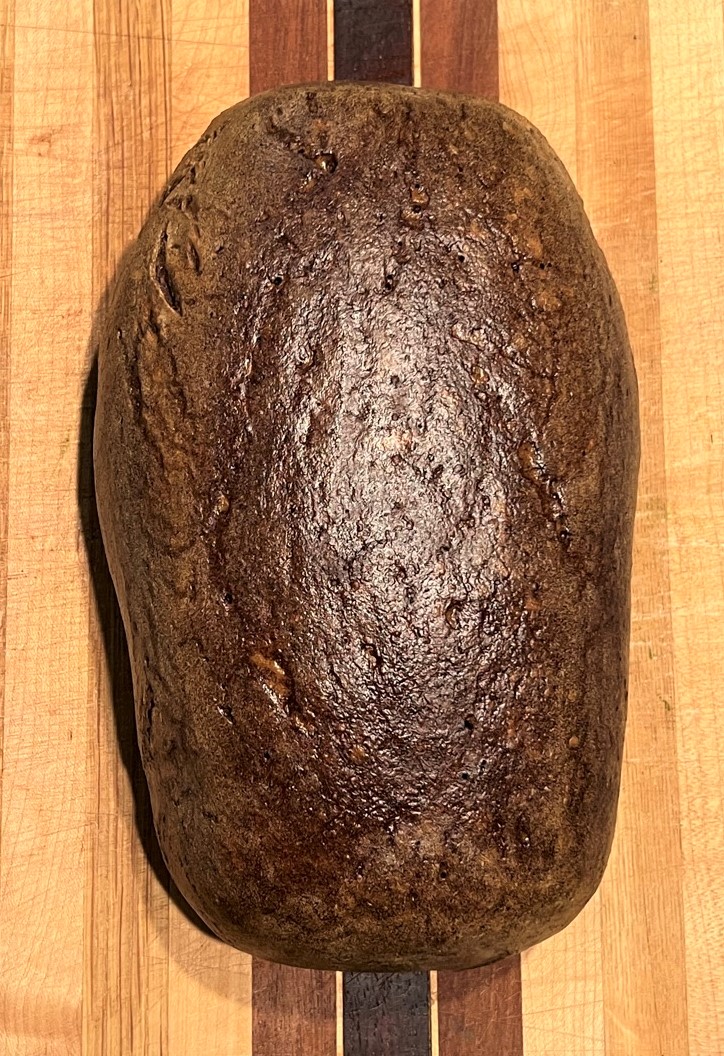 This loaf is going to a friend, so I will not have a photo of the crumb, but here is one from my preceding bake of this bread.