January 23, 2022 - 2:09pm
Borodinsky Supreme -- My Bake
Recently I posted about baking the Borodinsky 1940 bread.  This bake is the Borodinsky Supreme based on the recipe in a TFL post from February 2014.
Our kitchen was 72F yesterday, and the whole process took a bit longer than in the original post.  Nonetheless the final result was pleasing (although I am still struggling with the gelatinization of cornstarch and did not get the glaze I was seeking).  Perhaps the inclusion of molasses rather than malt extract made the taste different from the Borodinsky 1940 version, but this bread seemed a little sweeter and not as sour.  I intend to bake both types of Borodinsky in the future.
Here is a view from the top.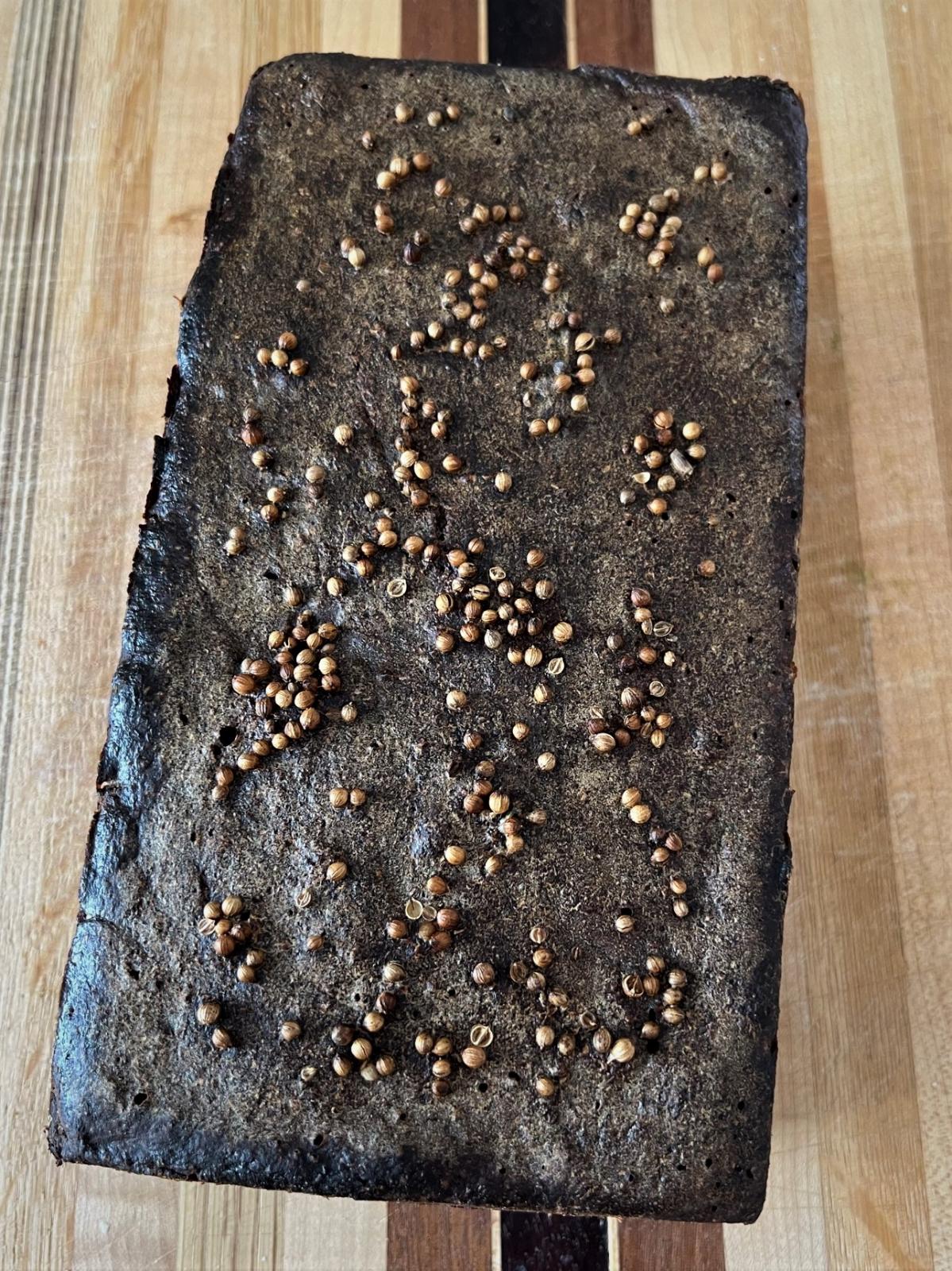 And here is the crumb.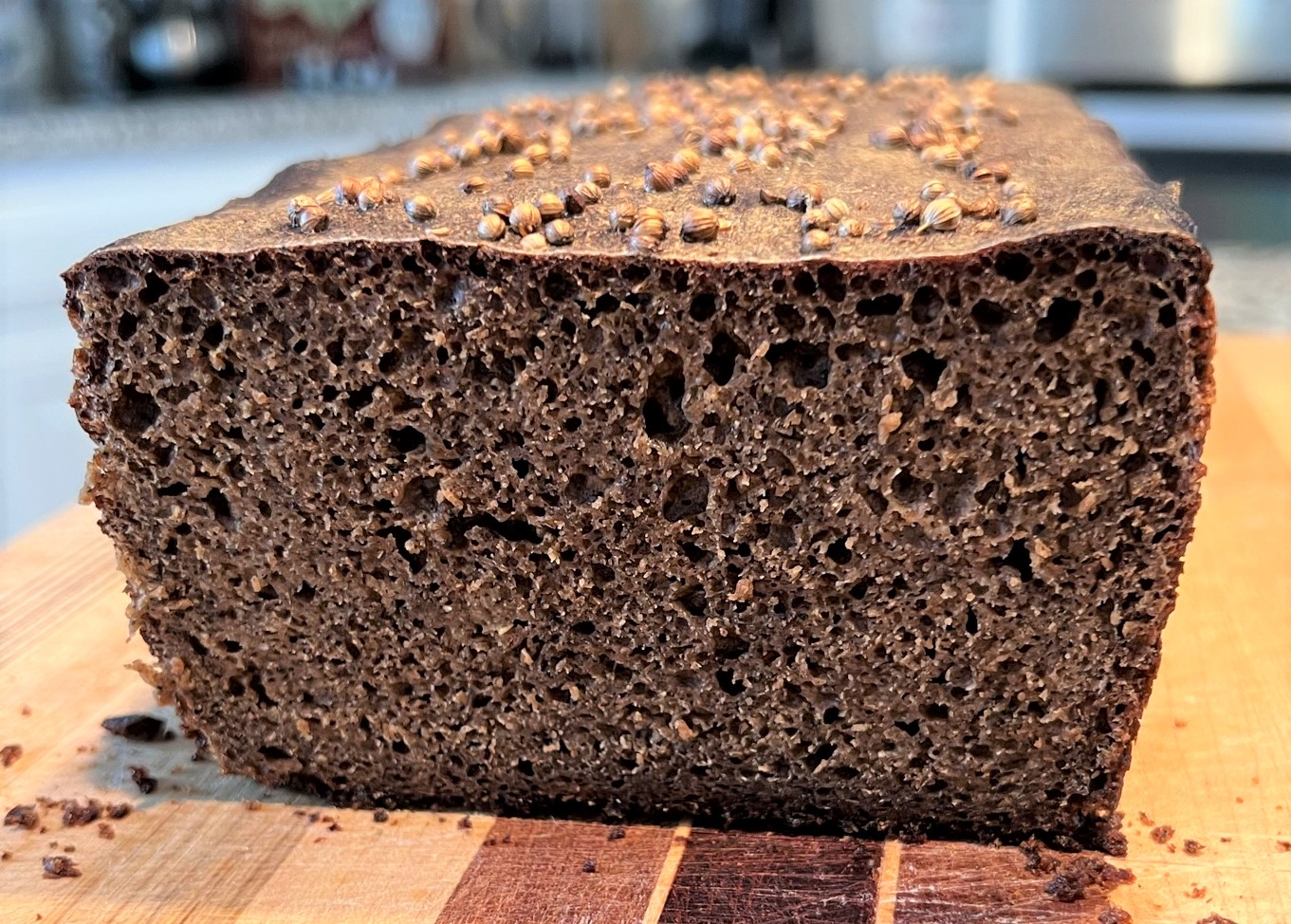 My wife really liked the flavor of the top crust with the coriander seeds.  Although rye is a dense bread, this loaf is springy too and not at all a brick.