January 18, 2022 - 8:37am
Bread texture is Condensed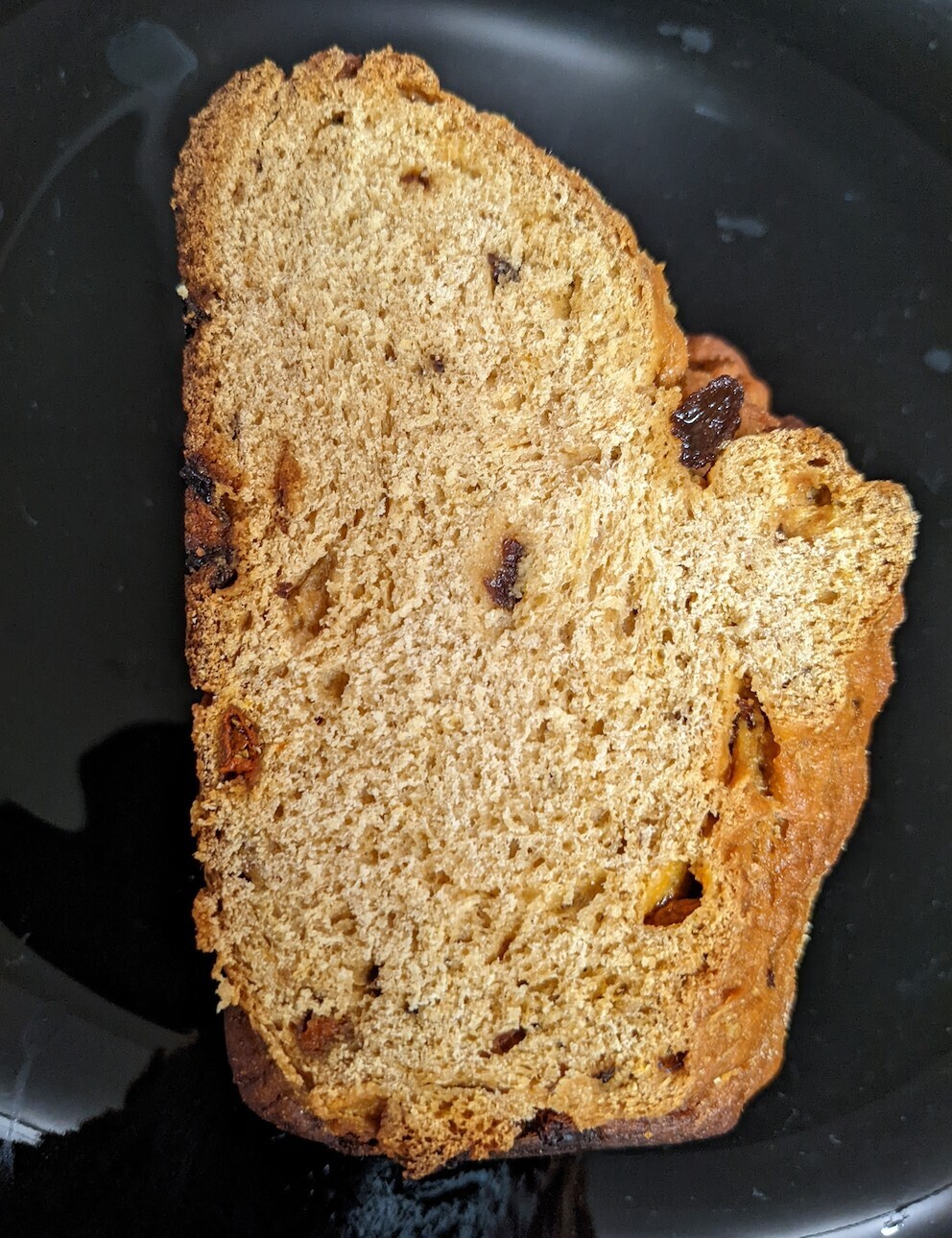 Hi All,
This is my first post.
Im a amateur baker & recently purchased 'Breville Bread maker'.
So far I've baked twice and the outcome has not been good.
Both the times the bread has come out like a cake density.
I dont see any bubbles in the bread.
Can any one suggest what might be the problem?
Im attaching the recipe used along with photos of the the outcome.
Recipe: Basic raisin fruit loaf bread
Machine used: Breville the Custom Loaf Pro BBM800
Settings: Basic, light crust option
bread loaf weight: 750gm
Ingredients added in following order
Water: 270ml
oil - 1.5tbsp
Salt- 1tsp
Brown Sugar - 1.5tbsp
Wheat flour - 450gm/3cups
Bread Improver - 0.5tsp
Milk Powder - 1.5 tbsp
Ground Mixed Spice - 3tsp (Did not add this)
Dry Yeast - 1.5 tsp
Raisins
Thanks in advance.