December 30, 2021 - 12:32pm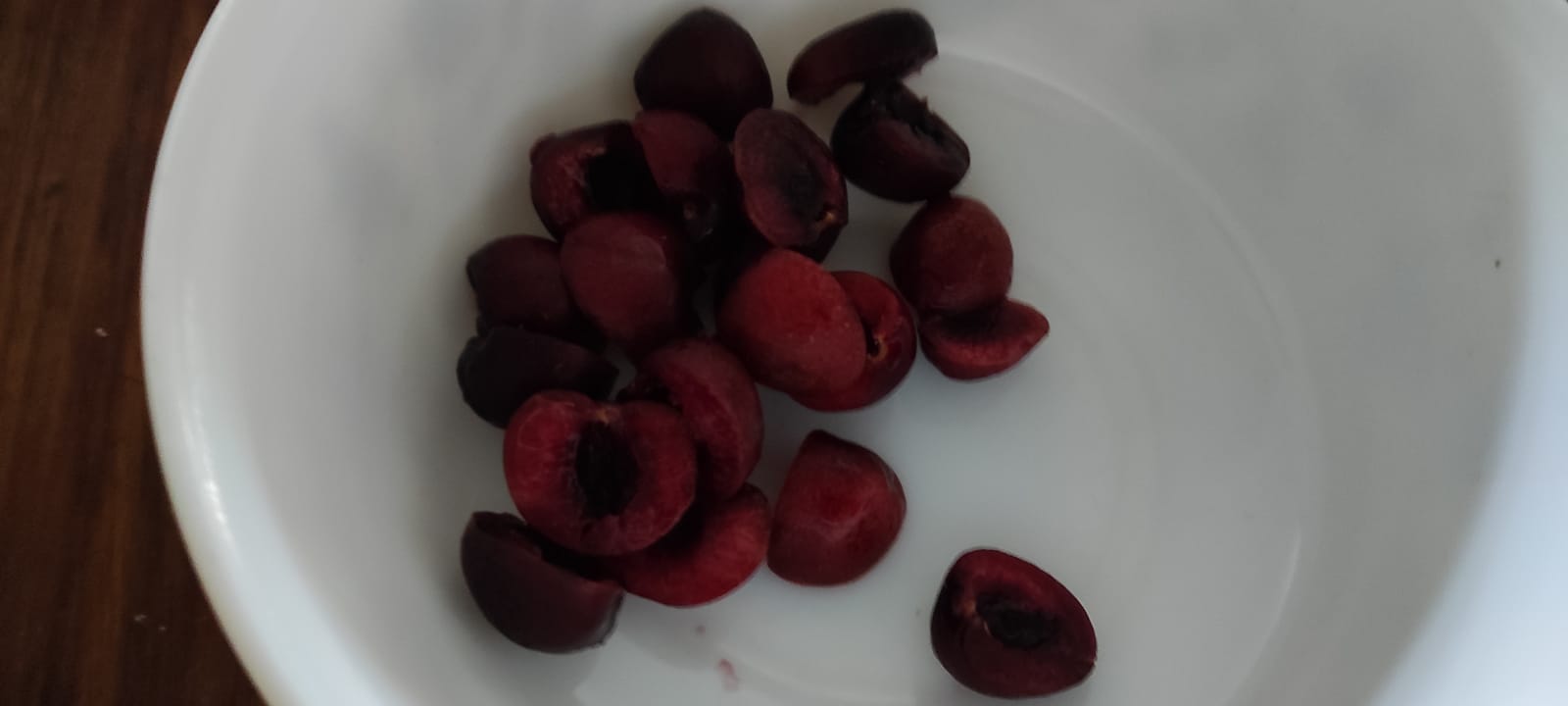 Cherry breads make me think of cherry cake. I do love a good Madeira cake. They're super sweet and very much a cake. And yet, we had a box of cherries in the fridge, probably too much for us to eat. Which made them just too tempting to use as a regular inclusion in a bread, not a cake.

It was surprising to me, but this worked quite well. I really enjoyed eating this bread, and although the cherries lost some of their flavour they were still great to eat in a bread, especially when they were used together with a pecan inclusion.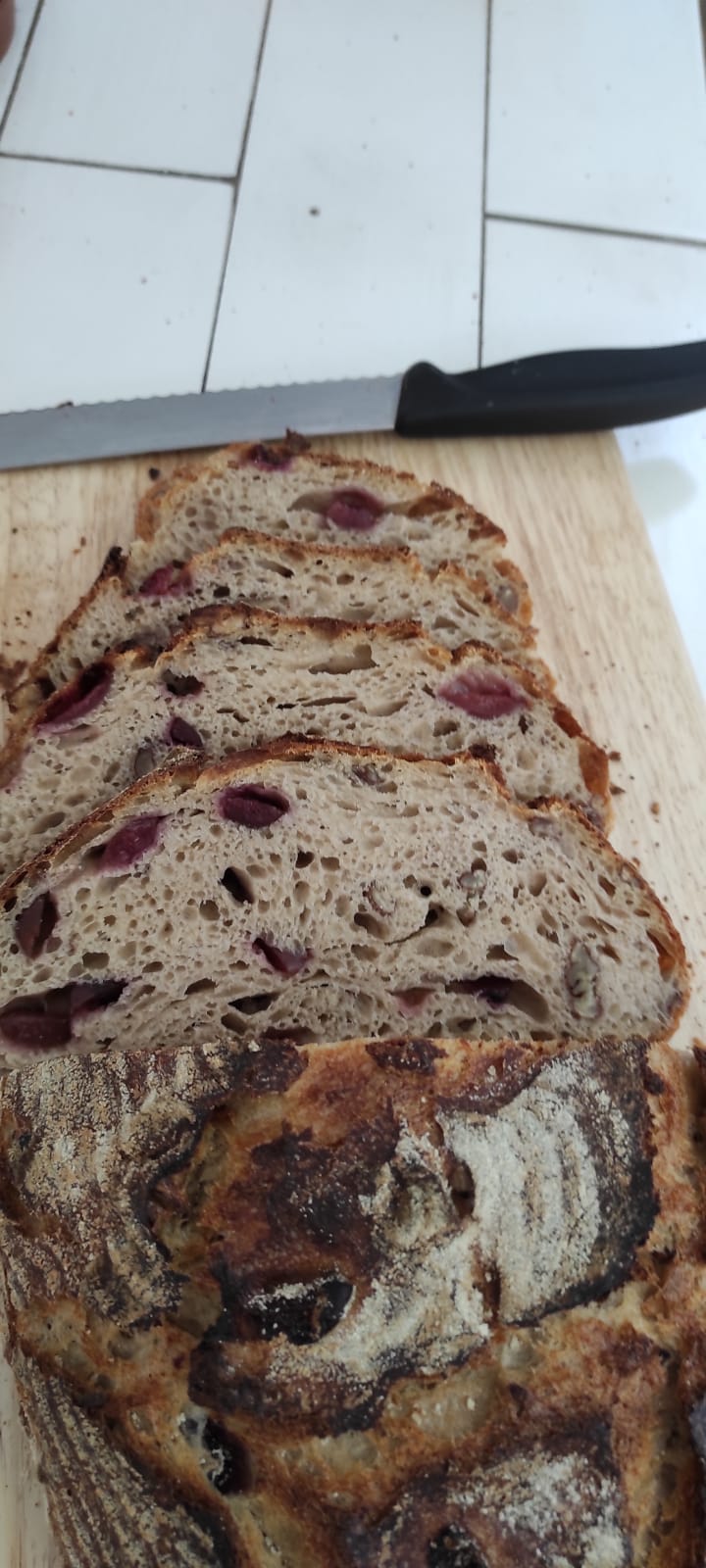 This is also the first bread with both yeast water and sourdough that worked for me (previously I'd tried yeast water as the liquid for feeding the sourdough which wasn't all that different to using just plain water). This time I made both a yeast water build and a sourdough levain at the same time and used them both 9 hours later in the final dough.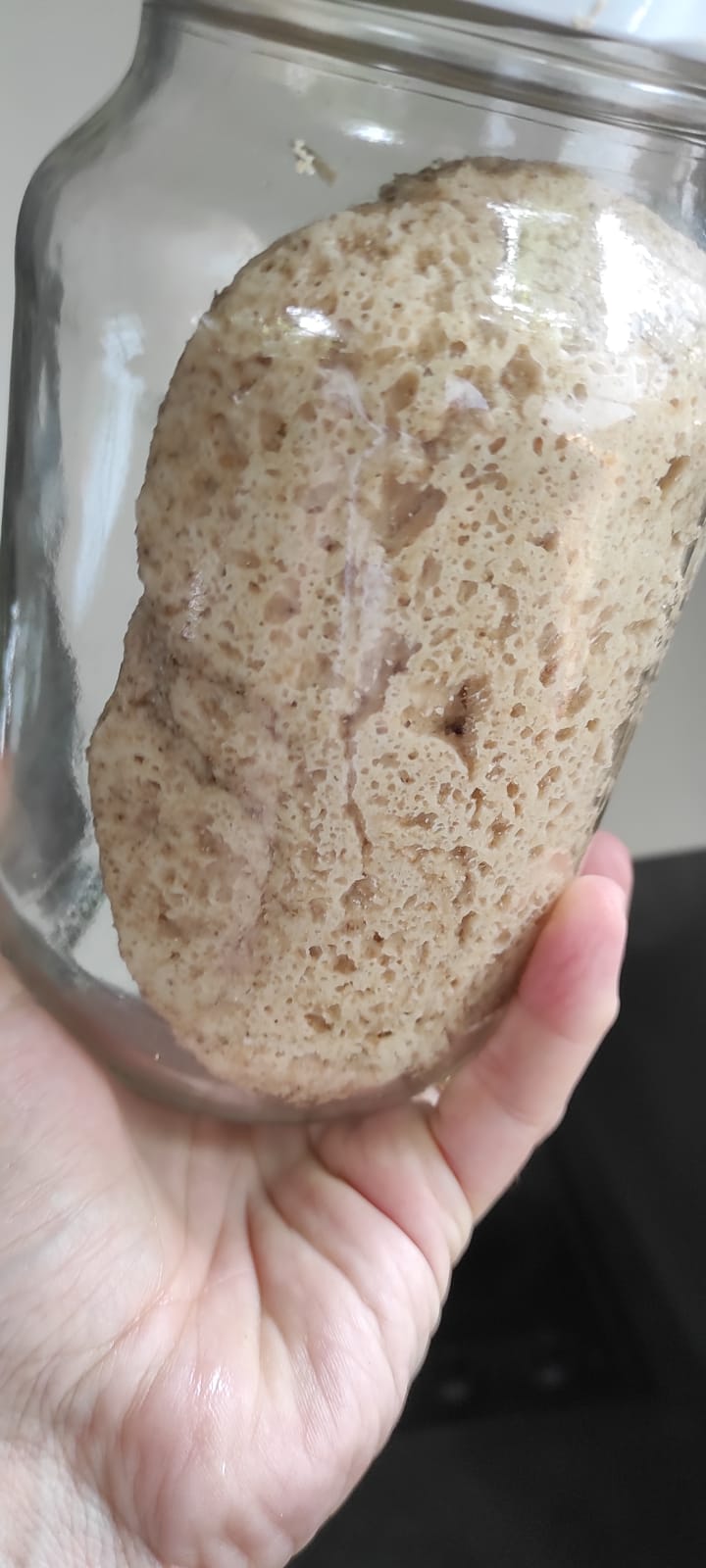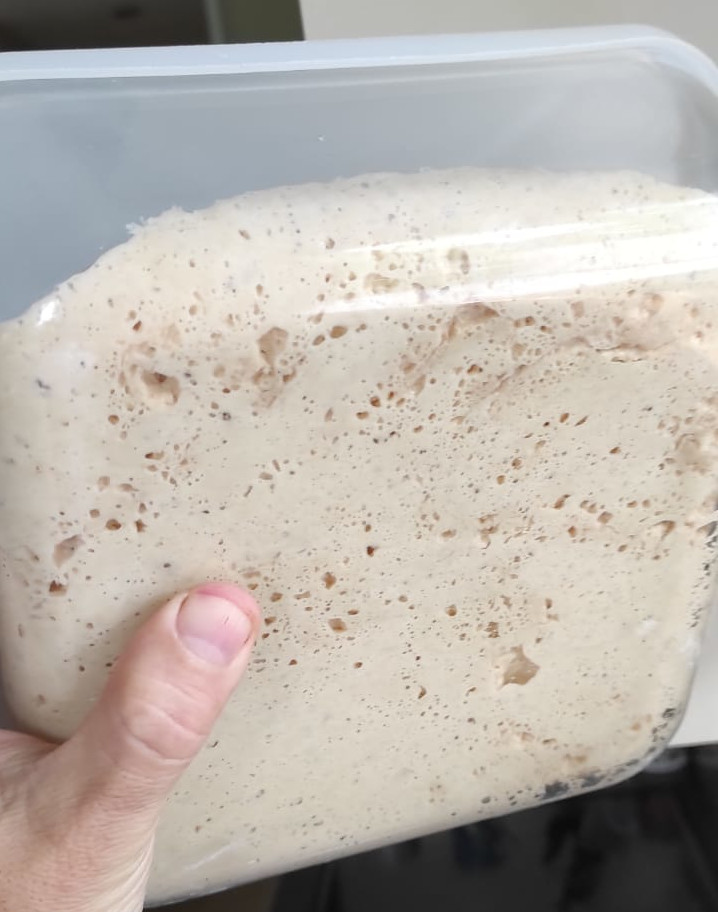 These two photographs taken through the bottom of the glass containers illustrate the different degrees of development of these two preferments after this period of time (photos are actually from a later bread, but looked very similar for this loaf). Clearly the yeast water build (top pic) is much more advanced than the sourdough levain (bottom pic), which still looks relatively 'young' even after 9 hours. I'm assuming the levain was young because of the high ratio feed (1:8:12, starter:water:flour) and also that it was a stiff starter.
Using the two preferments together seems to have been a success. Fermentation was fast and the total time from adding the preferments to baking was 3 hours (2 hours bulk plus 1 hour final proof). The aliquot showed 30% at end of bulk and 80% at time of baking.

This was a lovely quick bread to make. There was good oven spring and a crispy crust with an interesting pattern from allowing the seams to open.