December 18, 2021 - 11:36am
One of the things I enjoy about Christmas is the opportunity to bake without having to ask myself "How are we going to eat all of this?"  I can have fun baking and give the finished goods away as Christmas presents.  Yes, I know, bread can be gifted any day of the year; it somehow seems even more enjoyable this time of year.  
Whole Wheat Cranberry-Orange Country Loaf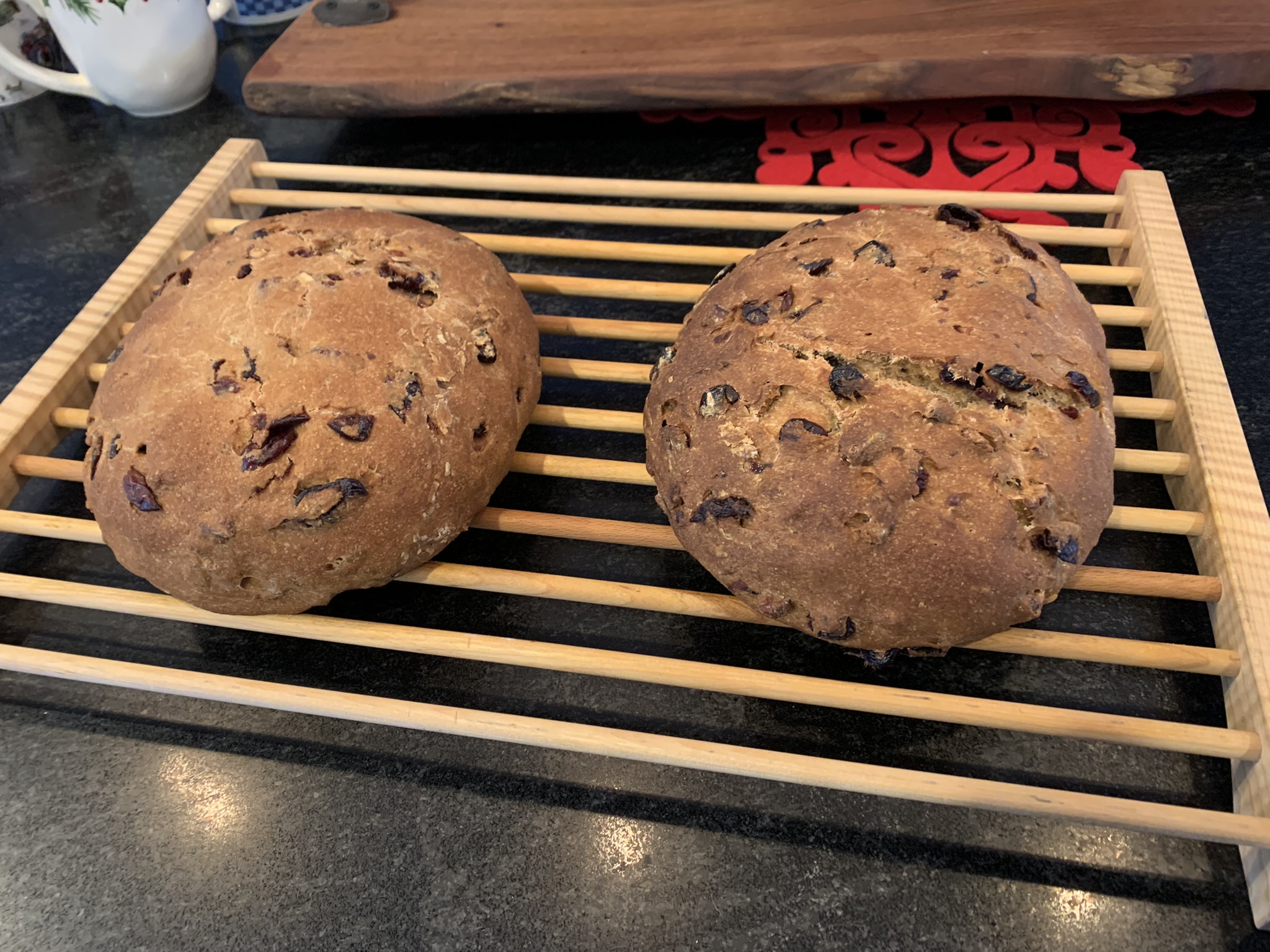 This bread from the King Arthur Whole Grain Baking cookbook went to my brother and my sister who live nearby.  It is fragrant with orange zest, orange juice, dried cranberries, and toasted pecans.  It smelled so good in the dough stage that I pinched off a small piece for a bun before shaping the loaves.  That gave my wife and I a chance to sample it, too.  
Honey Oatmeal Sandwich Bread with Cinnamon Swirl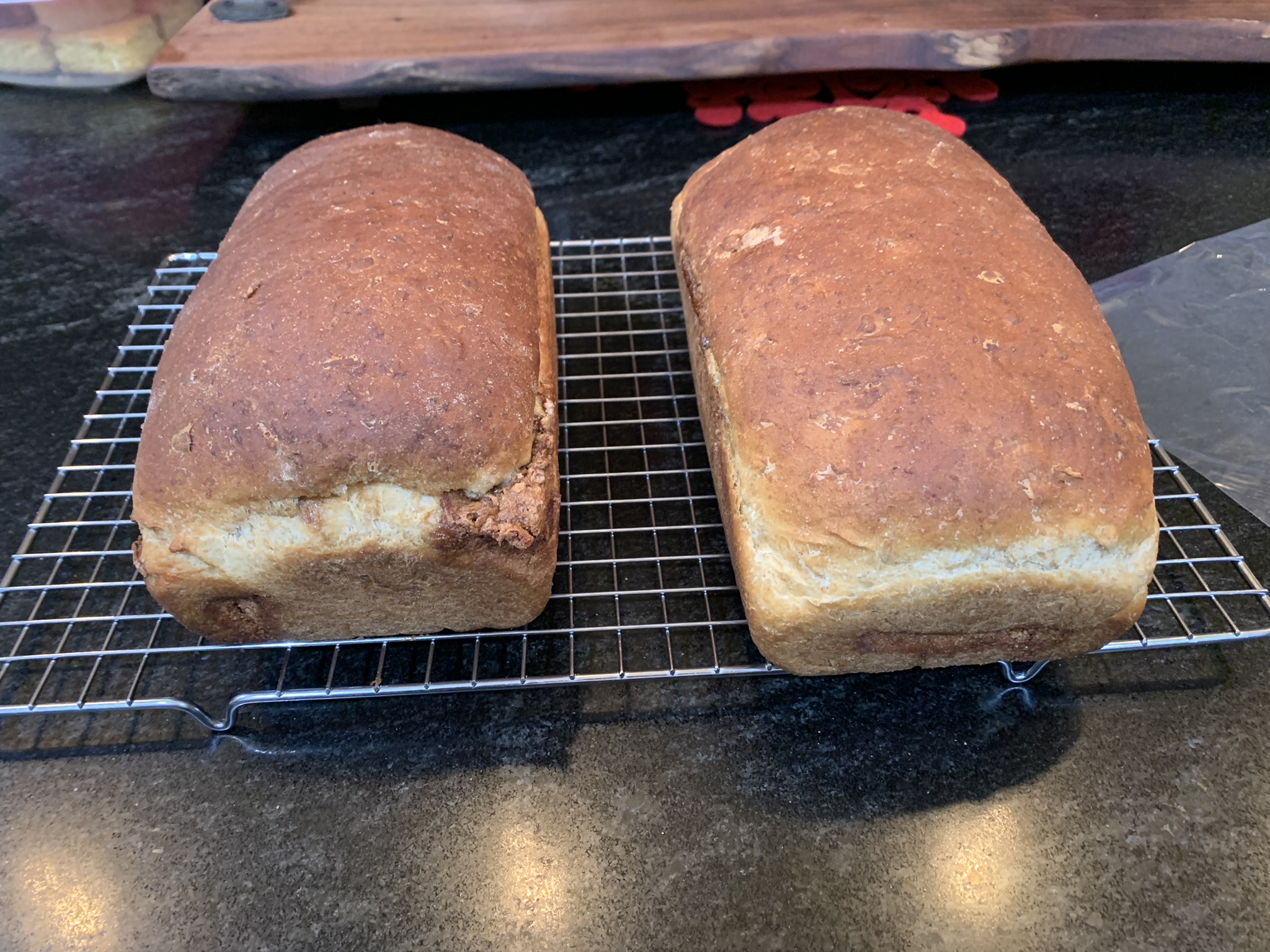 Granted, my list of favorite breads would probably require a couple of pages, but this bread would be there.  The cinnamon swirl makes for some delightful toast.  Two of my nieces will receive these this afternoon when they arrive for a cookie baking extravaganza.  This bread is also from the King Arthur Whole Grain Baking cookbook.
Frisian Black Bread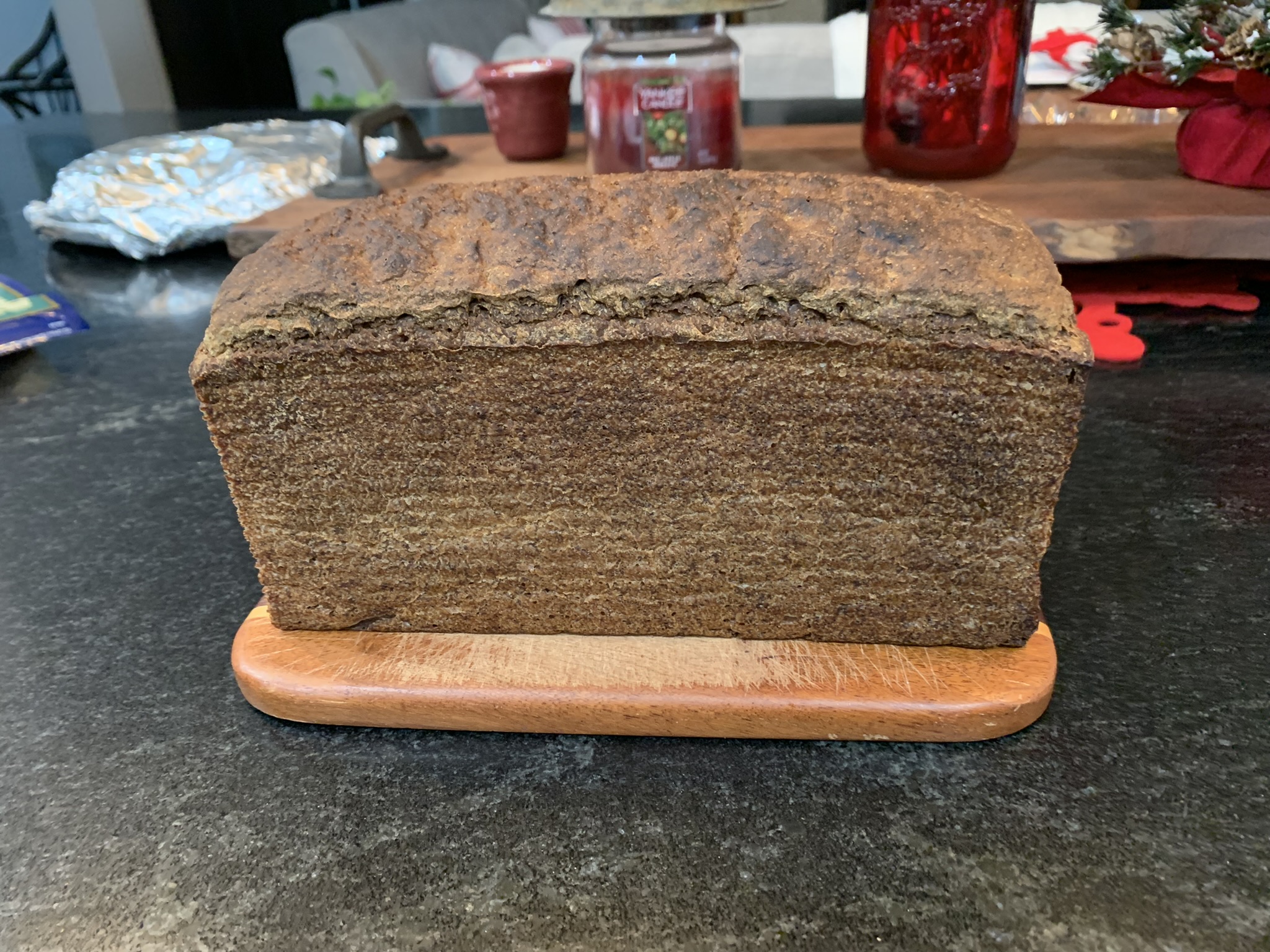 This one from The Rye Baker is for us.  I've been hankering for some rye bread lately and this one looked interesting.  It's 50/50 rye flour and bread flour.  Flavor for this bread is entirely from the flour and fermentation; there are no inclusions such as spices or seeds.  The first sponge matures overnight.  The second sponge moves faster during the morning of the next day.  The final dough (batter, really) is fermented in bulk, then again after it is poured into the bread pan.  One different feature of this bread is that the bake begins in a cold oven.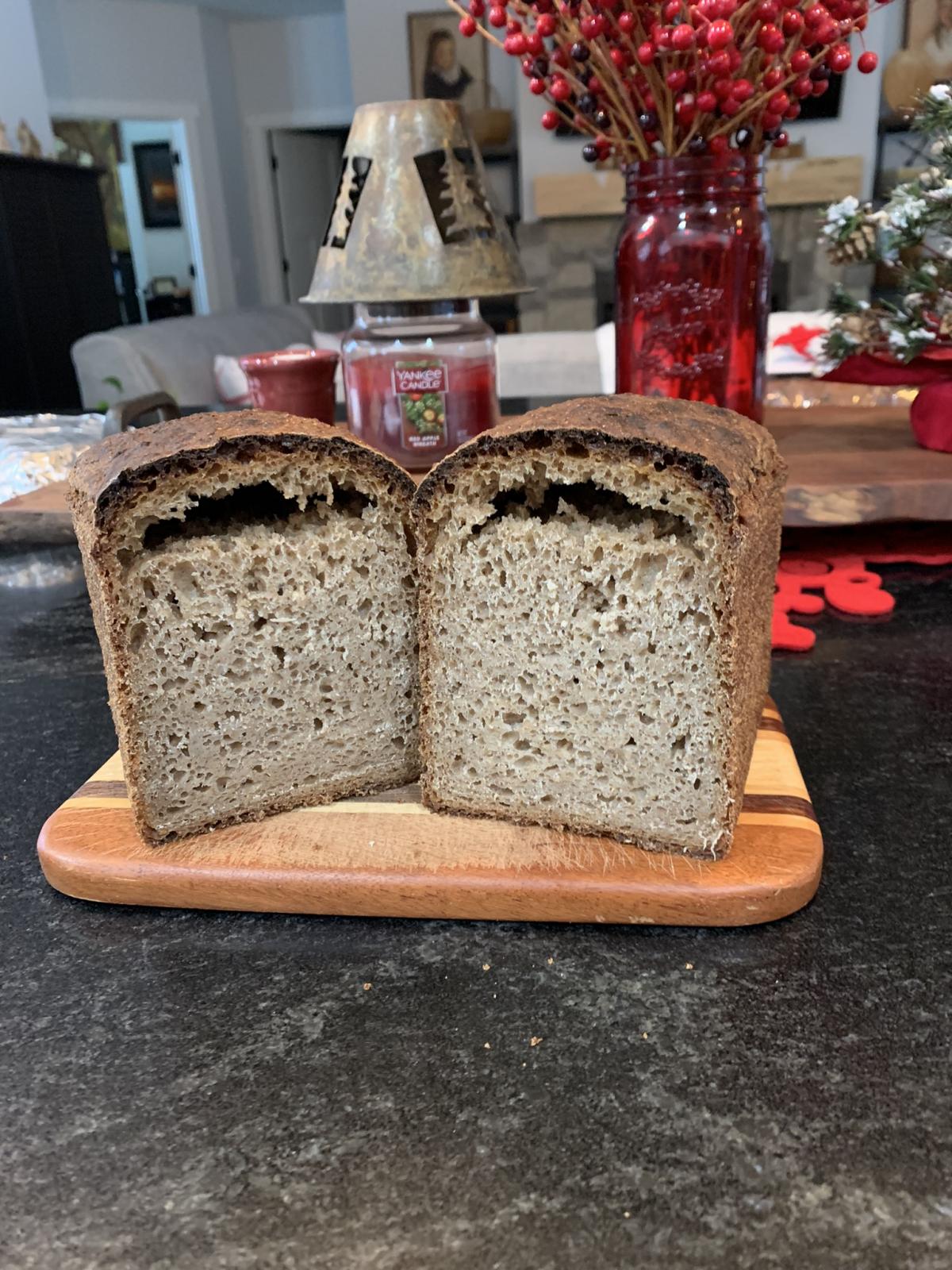 Unfortunately, I let the final proof go 15-20 minutes longer than it should and wound up with a cavern at the top of the loaf.  Docking wasn't called for but it might have helped.  Maybe.  Anyway, the bread tastes wonderfully of rye, which is exactly what I wanted.  
Paul