December 12, 2021 - 6:56am
Ciabatta - how many things can I change at once,
and still kinda get away with it?  Answer - a lot.  
Background is rooted, but barely, in my recent enjoyment of an 80% PFF biga version.  I was refreshing the regularly neglected 75% mixed flour levain along with the workhorse 100% AP levain when I suddenly had this "brilliant" idea.  Why not change a few things at once so that I won't know what may have worked and what didn't?  
Things that changed, some not necessarily on purpose:
3 hour countertop autolyse became a 6 hour countertop autolyse, became an overnight retarded autolyse.
3 stage build of a 75% AP levain became an overnight retarded build on the 3rd stage. 
Pushed the levain percentage in the dough from 20% to 40%.  Just because.
Didn't allow retarded components to return to near ambient temperature. 
Autolyse and levain went into the mixer at refrigerator temps, therefore ciabatta dough emerged from the mixer at near retard temps.  Not a good thing!  Don't try this at home without parental supervision.
Prior to mixer, I did my standard 100 French Folds to the dough, with a 5 minute break halfway between.  The dough felt quite "mature" and ready for BF, but dropped it into the mixer anyway.  Probably shouldn't have and just gone straight to BF. 
The very low dough temp. created a much longer Bulk Ferment than typical.
Eliminated the olive oil and IDY from this run, 40% PFF levain be sufficient to compensate for the lack of a final IDY add.
Once the dough had BF'ed the remainder was biznez as usual, although my shaping should have been better.  I also must not have paid attention during the period in life whereby one learns to successfully eyeball a block of dough and get close to a three-way even divide.
Despite my dark thought that I had no idea what might or might not work due to myriad changes listed above, the bake came out just fine with two distinct differences.  The loaves took on a sheen that is pretty uncharacteristic for my own ciabatta bakes, but I like the look.  The other and odder difference is how closed the crumb is for a ciabatta.  
Considering how things were off during the process, I'm fine with the results however odd, and the bread is as tasty as ever.  I'd like to try this again with the obvious corrections applied.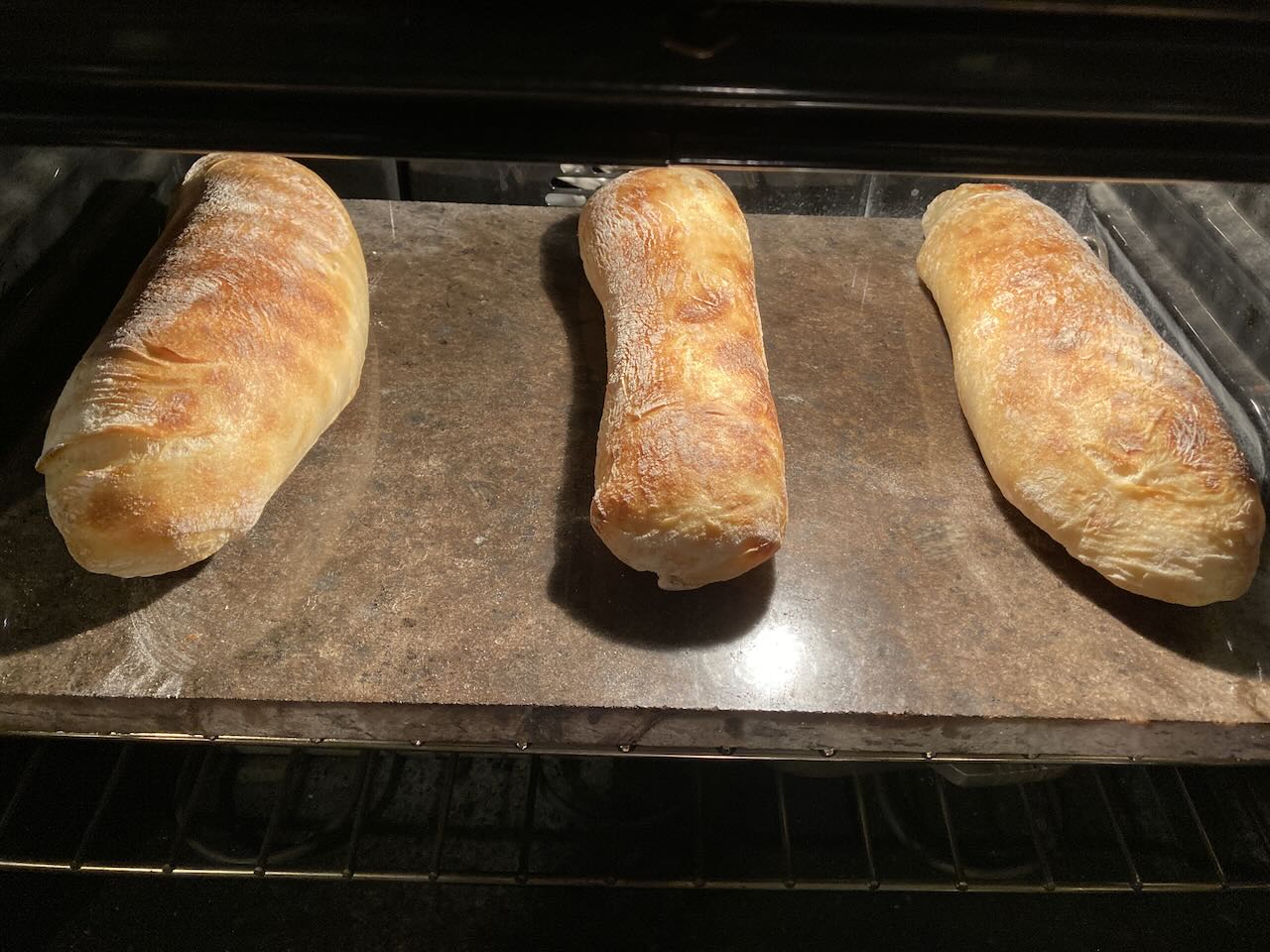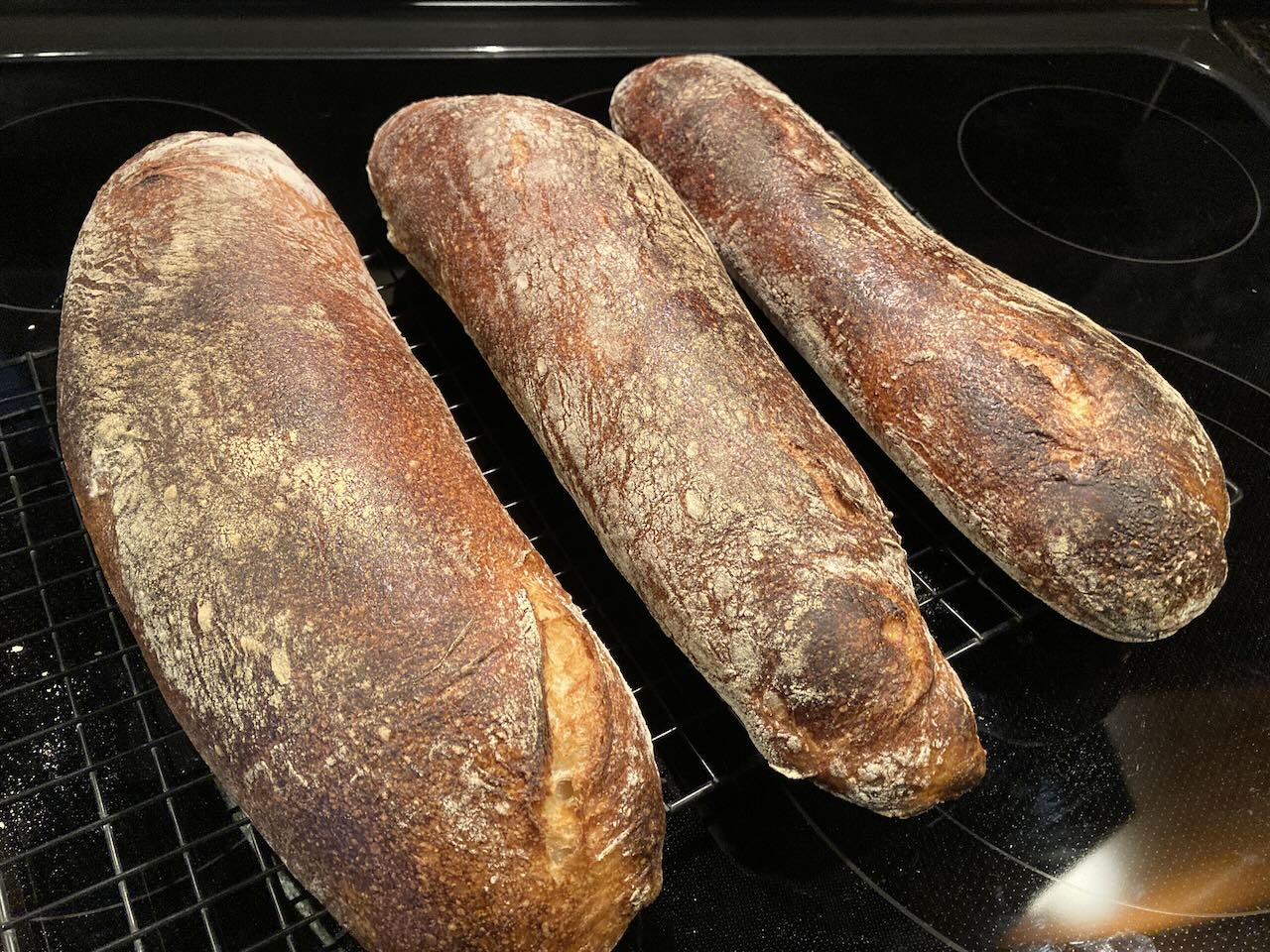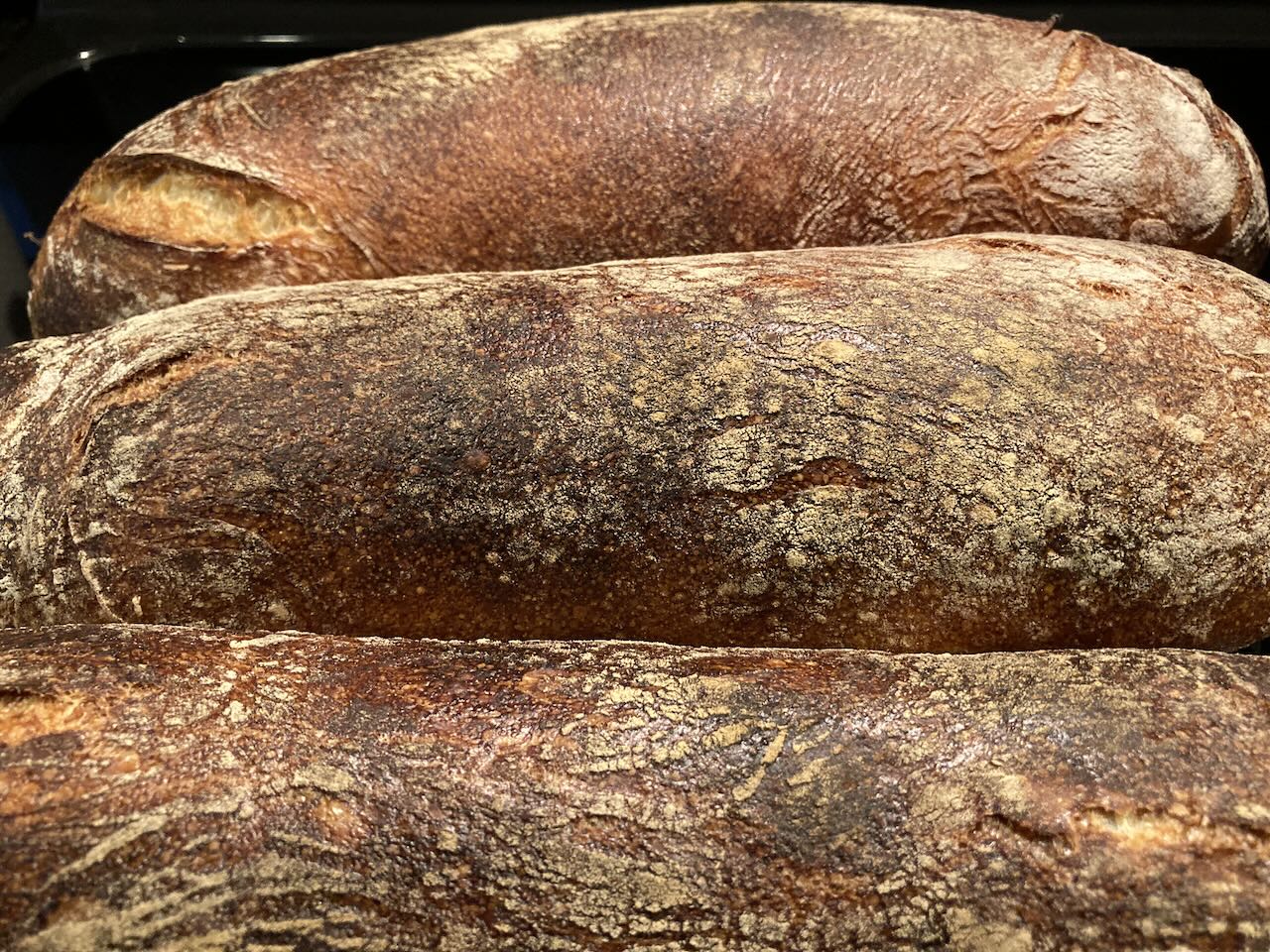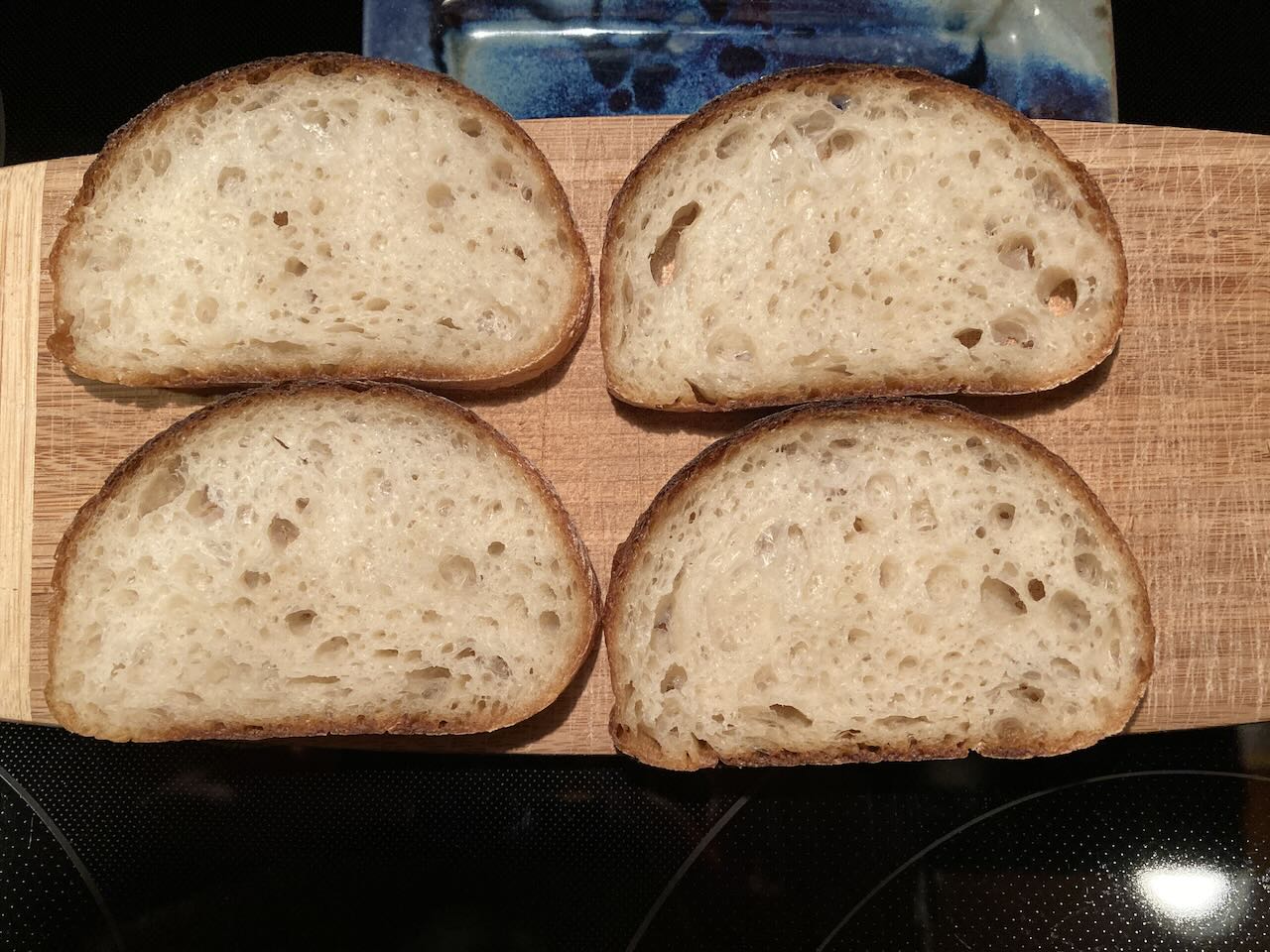 1500g total, supposedly divided into ~500g each.  But we know that ain't the case, Sherlock.