November 25, 2021 - 1:57pm
50:50 wholemeal seeded and rye loaf, with rye flakes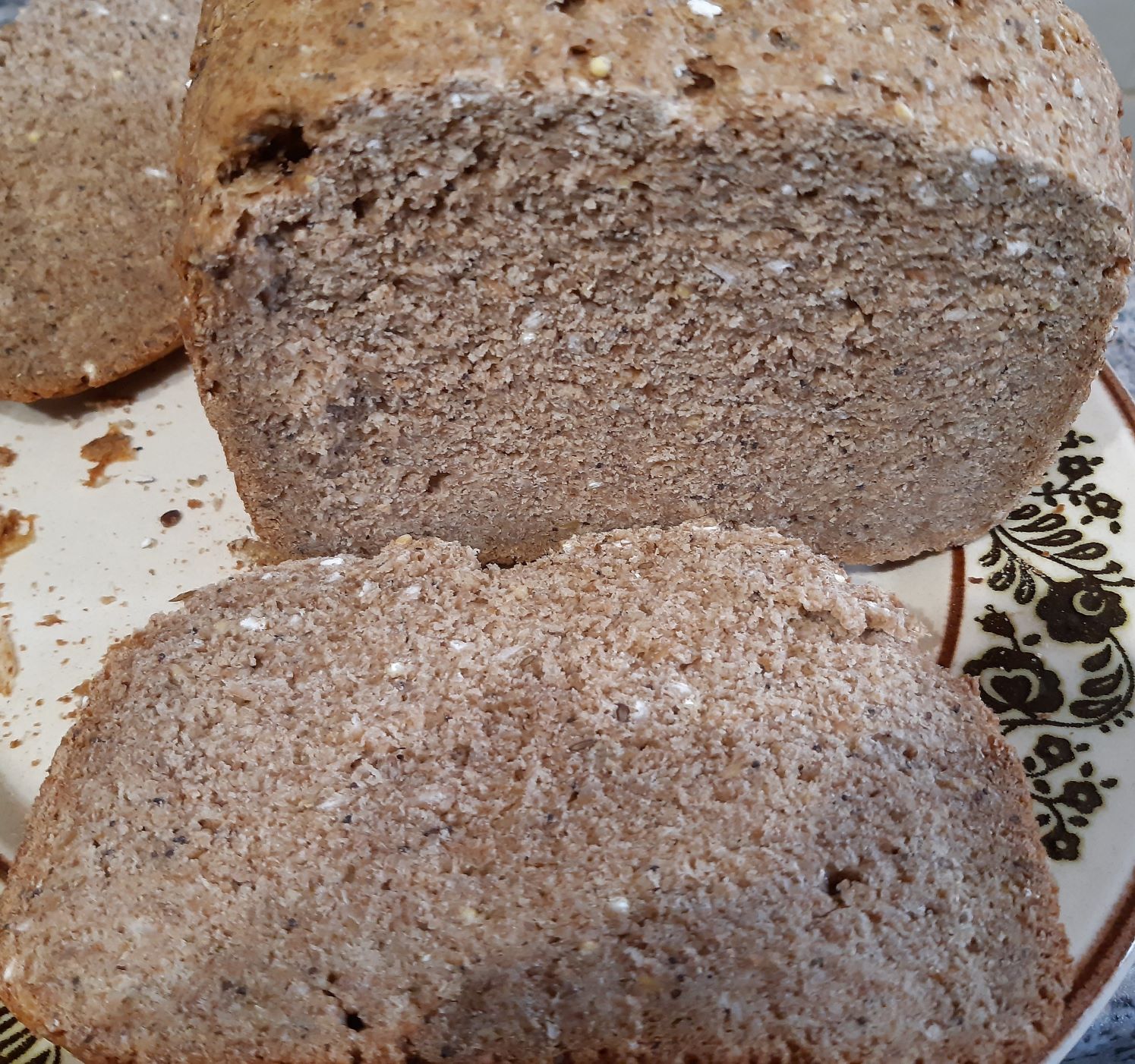 I've had my Goodmans bread machine for many years but had got out of the habit of using it until very recently.
I like the nuttiness of rye bread but it can be very dense and heavy, so I've been trying various alternatives, experimenting with the ratio of flours.
Yesterday's loaf was made with 8oz seeded wholemeal flour and 8oz dark rye flour, plus 4oz rye flakes.  I find that the added flakes help to stop the loaf from being too dense, in my opinion.  The seeds in the wholemeal flour were mostly small - millet, linseed, cracked wheat and poppy seeds.  I think that helped.
I followed the bread machine recipe for the other ingredients - 9 fl oz water, 1.5 tbsp dried milk powder, 1.5 tsp salt, 2 tsp sugar and 1 tsp yeast.
I was running short of time so used the  wholewheat rapid programme - 2 hours 30 mins rather than the standard wholewheat programme which takes 3 hours 50 mins.
It tasted very nice and wasn't too heavy, although I might try the same mix again using the longer programme to see if that increases the nutty flavour.  I might also try removing the dough and cooking it in the oven.