November 19, 2021 - 7:56am
Goodbye to our Assistant Manager
Our building's A.M. is retiring at the end of this month and we wanted to give her something to take home in the most alfanso way.  Sesame Semolina and Ciabatta.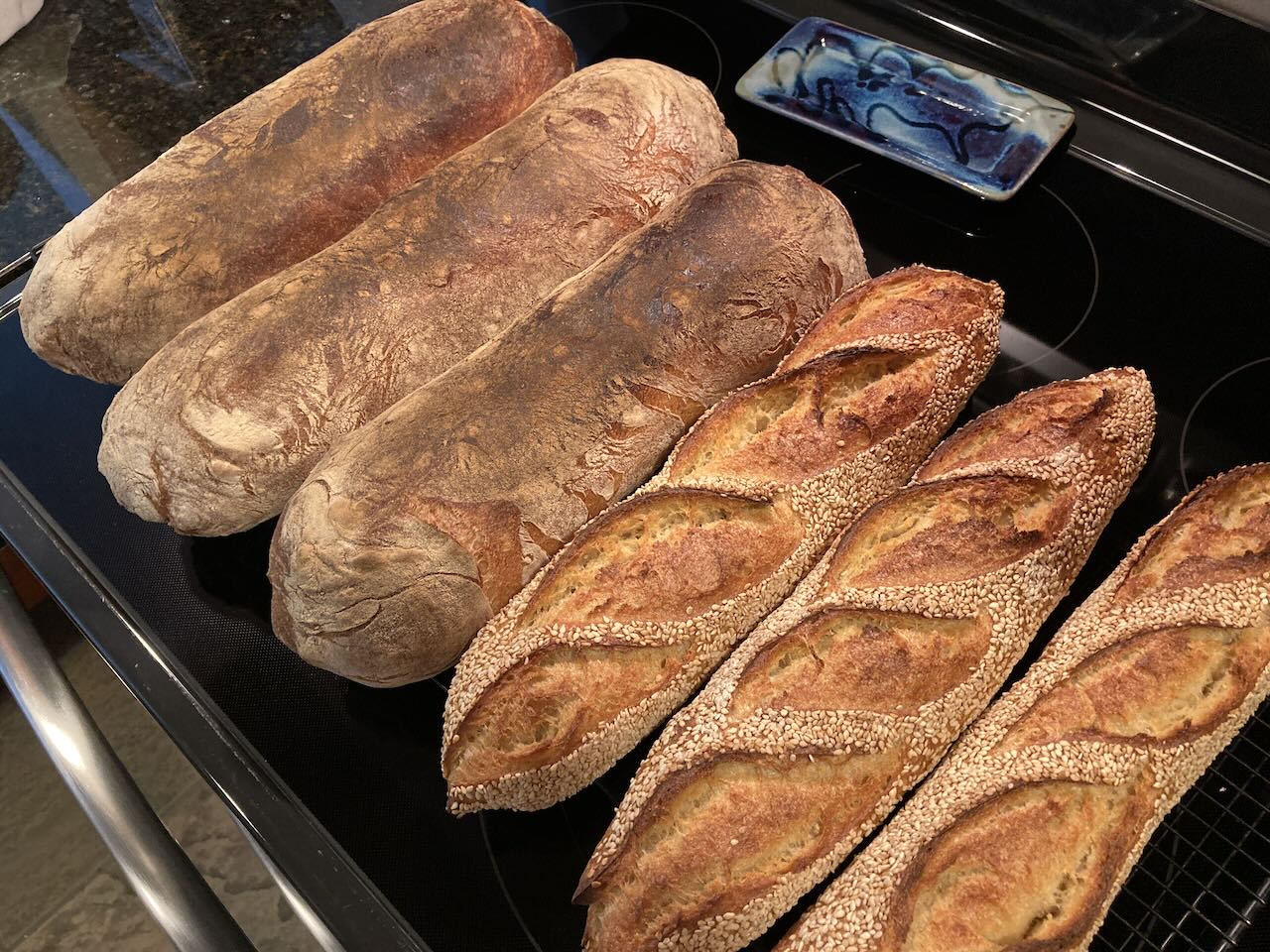 My wife's contribution were her fabulous orange chocolate chunk meringue cookies.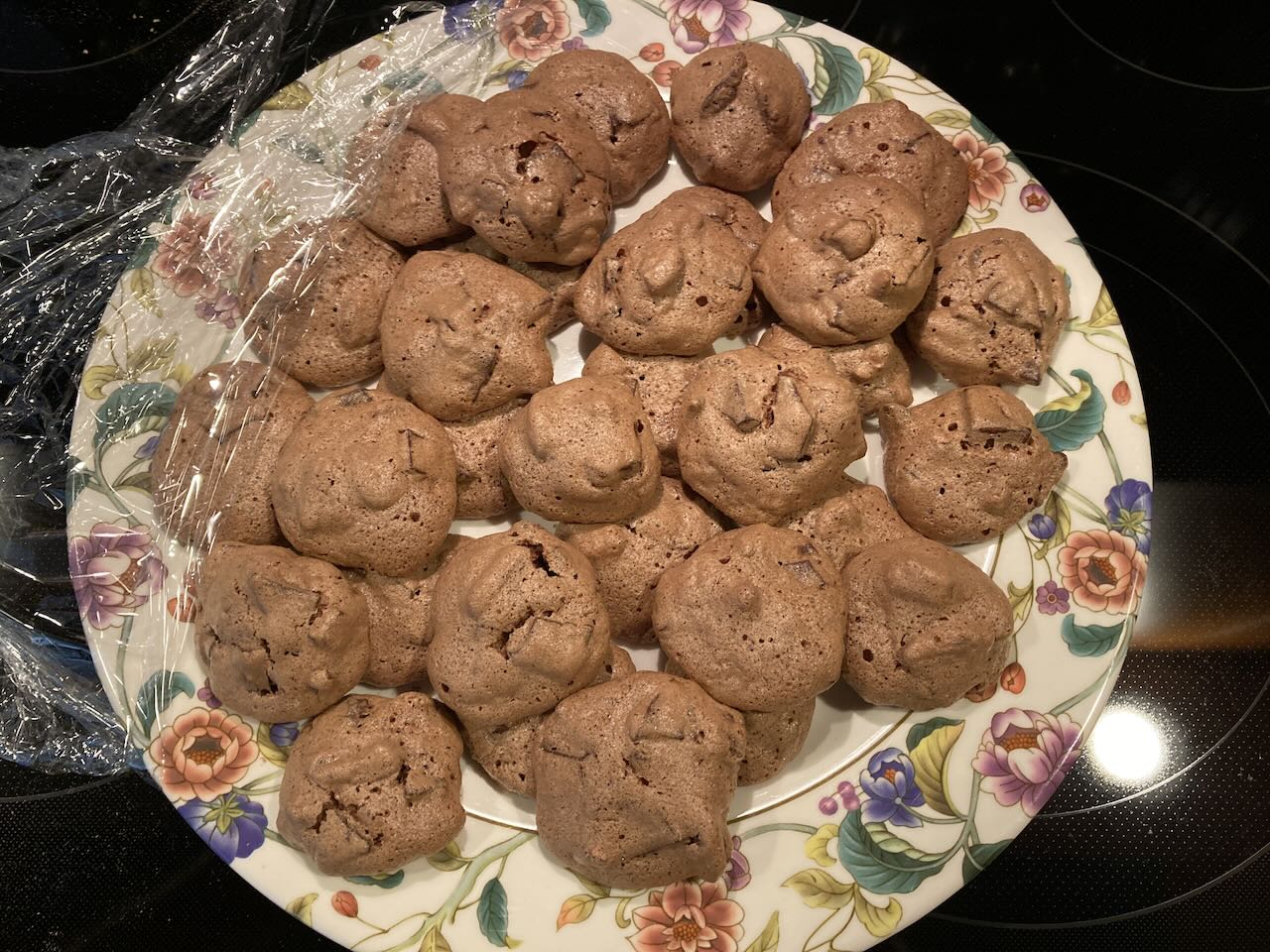 Someone recently posted about their woes with their ciabatta having too much raw flour on them post-bake.  It doesn't have to be so, as can be seen on both the topside and underside.  I suspect that the OP is completely over-flouring them after the bulk ferment has completed.