My wife made pumpkin bars this weekend, and she told me to use up the rest of the puree.  So...  New bread experiment time!
I used the recipe from wassisname as a starting point: https://www.thefreshloaf.com/node/35177/pumpkin-sourdough
I didn't have any pumpkin seeds handy, so I went with raisins instead and added a little cinnamon and nutmeg.  Recipe below is for two loaves.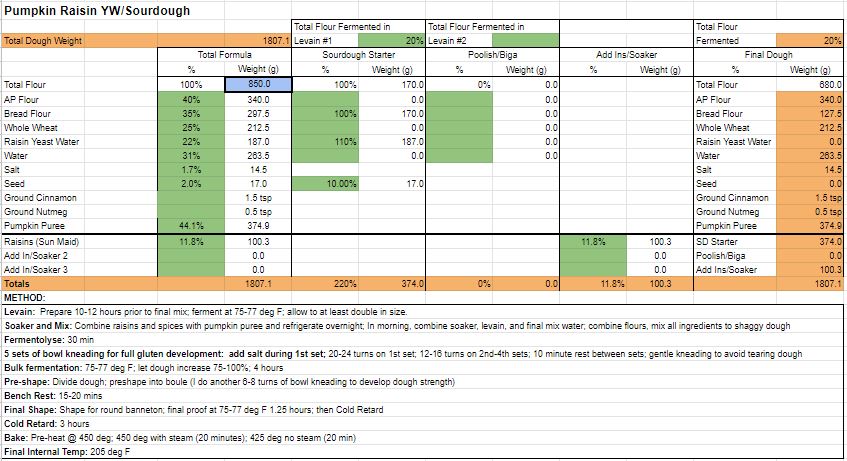 My raisin YW using date syrup as part of the refresh has been working very well and didn't disappoint this time either.  I have been combining YW and SD in the levain prep quite a bit this summer with good results.  The YW and mother culture are straight from the refrigerator.  I am seeing a lot of carbon dioxide evolution when I mix the acidic starter with the YW.  The drop in pH causes the dissolved gas to come out of solution.  You can see the layer of carbon dioxide foam just after mixing.  The levain was allowed to ferment at 73-74 deg F for 11 hours.  It over doubled in volume.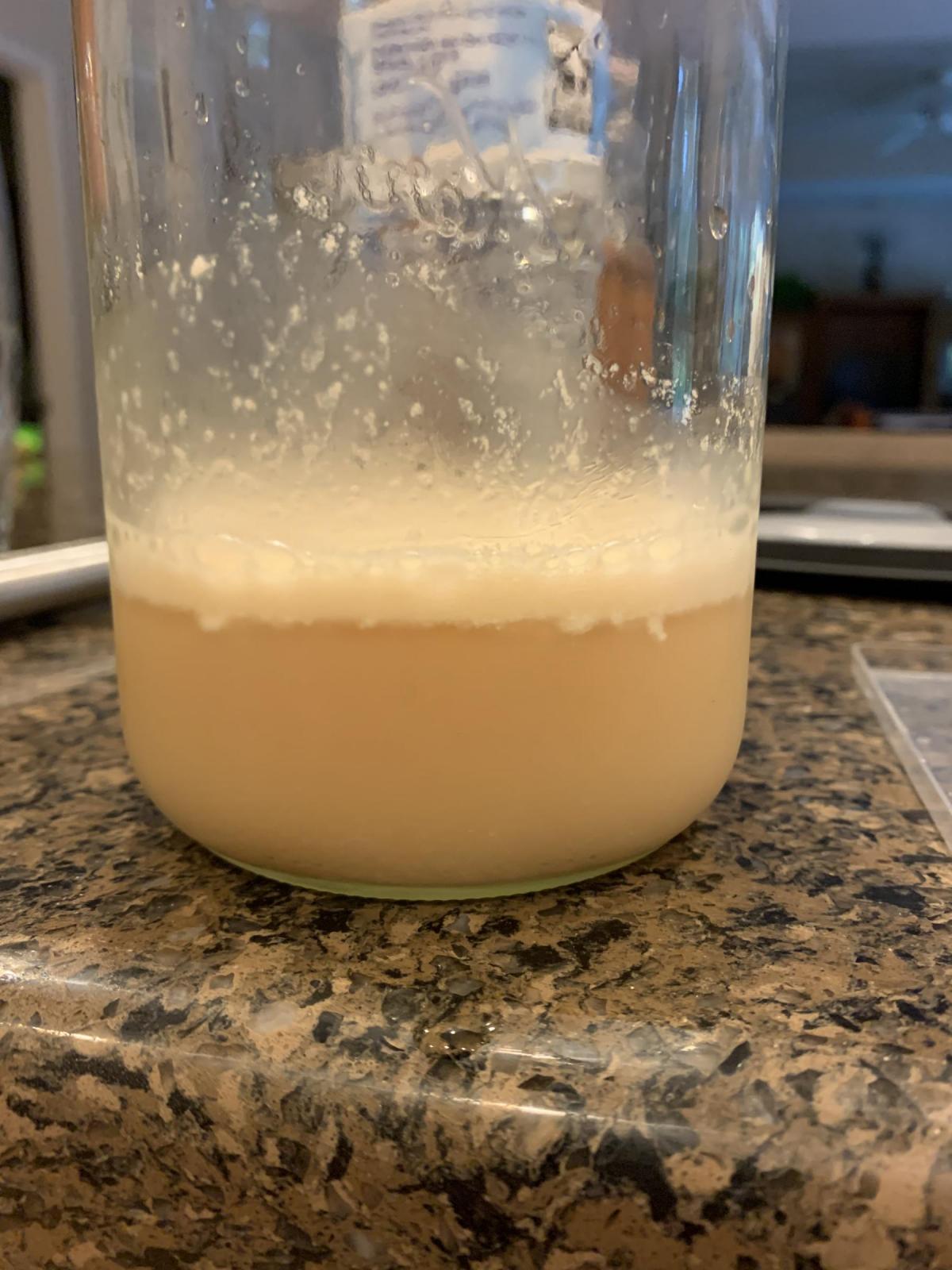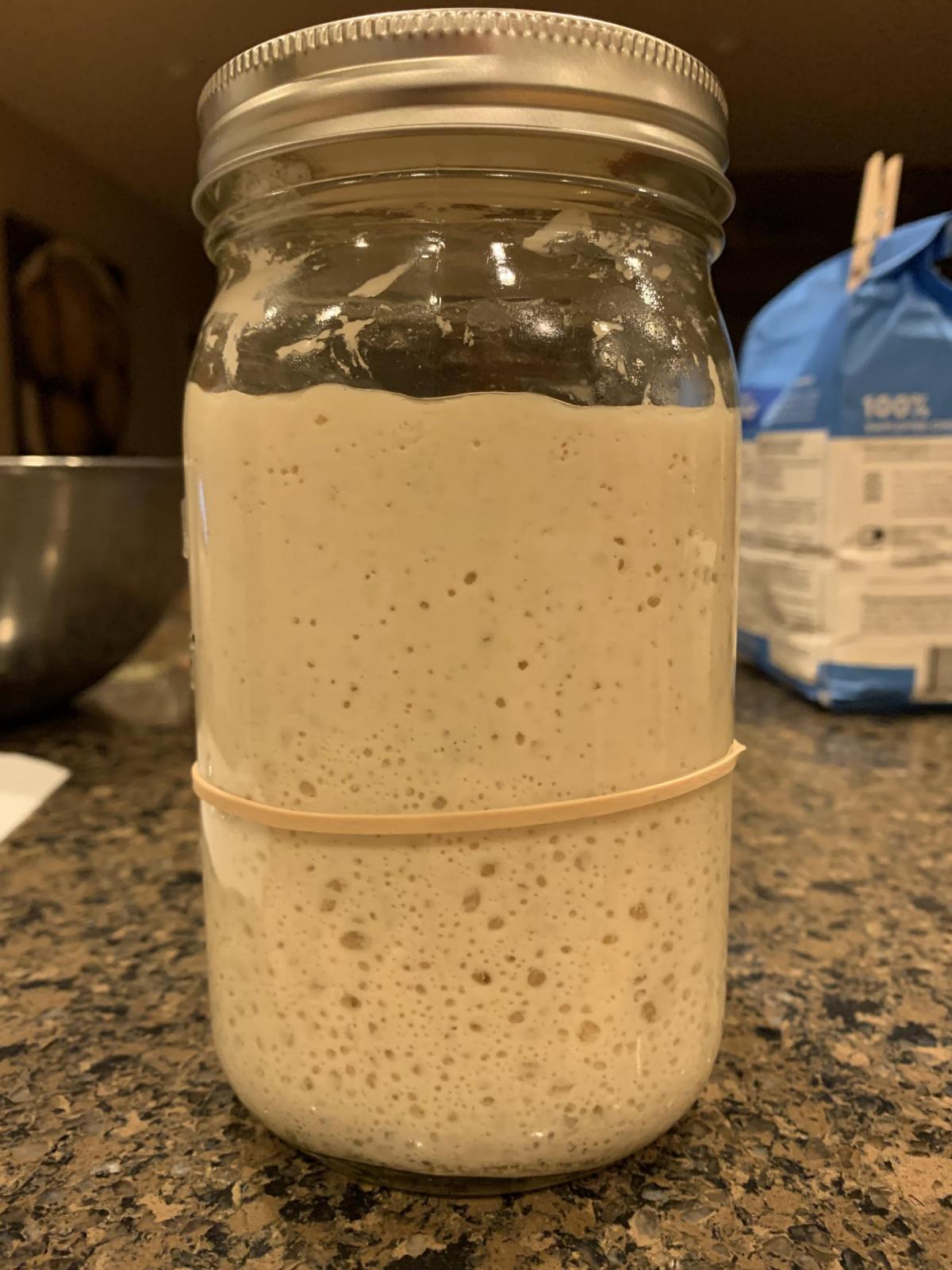 Raisins were put in the puree and refrigerated overnight to re-hydrate.  Cinnamon and nutmeg added to that as well.  Combined puree with final mix water in the morning and then combined that with the levain before adding in flour.  Dough came together nicely and was not sticky.  5 sets of bowl kneading after autolyse to develop gluten (roughly 60 mins to complete from end of autolyse) and then into the proofing box at 76 deg F.
Dough increased roughly 75% in bulk and then divide and pre-shape.  Shaped in a boule after bench rest and then back into proofing box at 76 deg F.  Moved to Cold Retard after 75 mins because I had to make lunch.  In cold retard for approximately 3 hours.  Pre-heat oven to 450 deg F for 1 hour.  Misted both doughs with water and scored delicately to try and get that "pumpkin" look after oven spring (this is part of where I went wrong but more on that in a minute).  Doughs into my Granite Ware roaster and a few more squirts of water to help with moisture.  450 deg with lid on and 425 deg with if off.  Final internal temp at 205 deg and nothing sticking to probe when removed. 
Not frisbees but didn't really have any spring/bloom, which surprised me based on how well bulk and final proof went.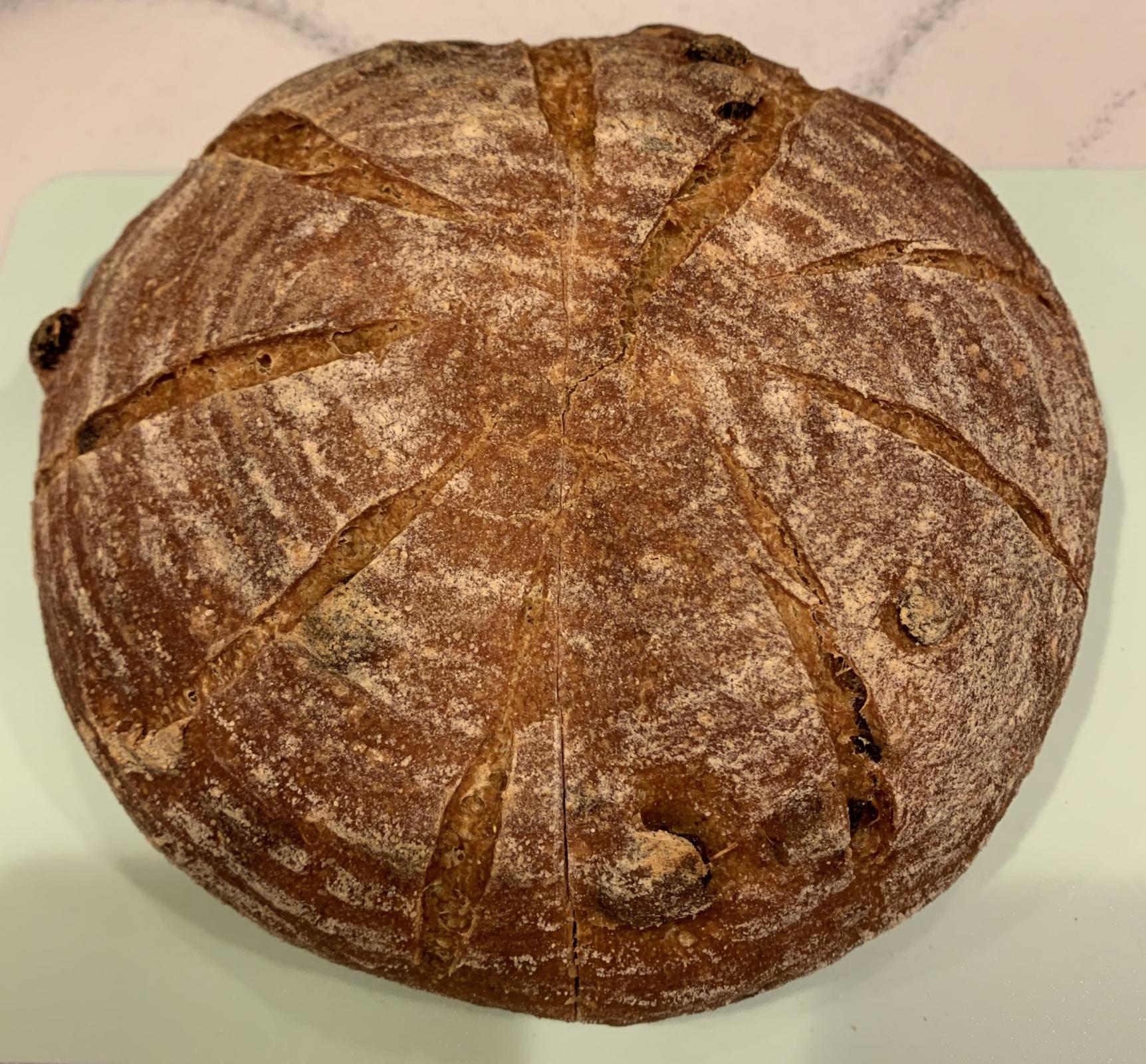 When I removed the doughs from cold retard, I noticed both had large openings in the seam at the center of the dough.  Neither were there when I put them in the banneton.  I checked because I've had a few boules do that too me lately when I tried to proof them seam side down for a natural bloom.  I wasn't too worried about it because both of these would be seam side down for the bake.  However, when I sliced the loaf, I think I see why that decision, combined with the light scoring, killed any oven spring.  It looks like all my gases went down instead of trying to go up through the scoring.  Lesson learned!  I do need to figure out what I'm doing wrong with my boule shaping though...  Didn't get pictures of the second loaf as I gave it to a friend, but it had the same hole in the center after final proof and the same profile and lack of spring after baking.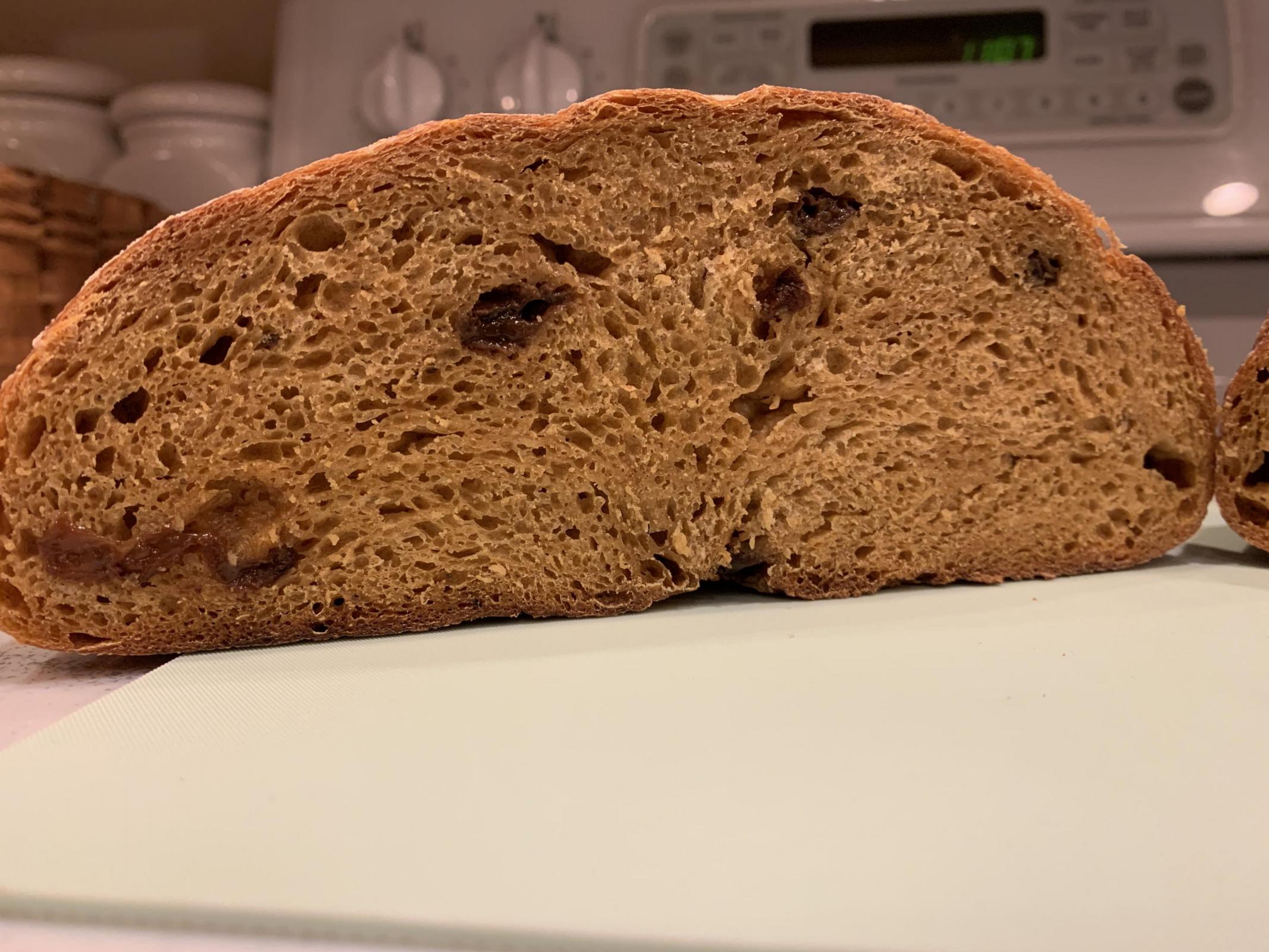 Flavor and texture on the bread were very nice.  Loaf was quite heavy, and it probably could have baked another 5-10 minutes.  Toasted it with some butter and raspberry jam.  Good stuff!