September 28, 2021 - 10:24pm
Maple Butter Buckwheat Loaf
It's been a busy summer and haven't had time to post much.  Have still been baking though.  Have tried a number of different breads, but I keep coming back to my stand-by.  Buckwheat and oat.  
I've done numerous variants, but this is one of my favorites.  I think the maple and toasted buckwheat make a nice combination.
This recipe uses only yeast water but could also be done with a poolish using ADY.  Each variant I make follows the same basic method.  Because this dough spreads so easily, I score it with long diagonals leaving a large strap intact to hold the sides together. 
Crumb shot tomorrow.
Hope everyone had a great summer and look forward to reading your posts as summer winds down and I get some time to post again!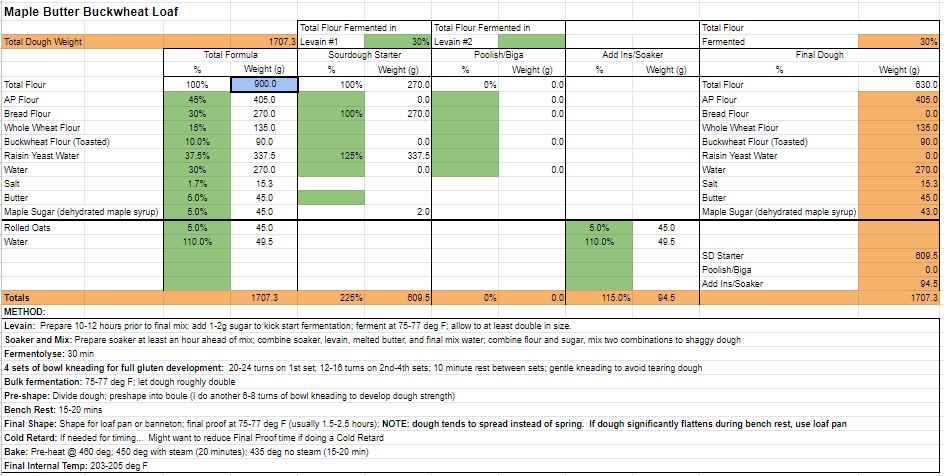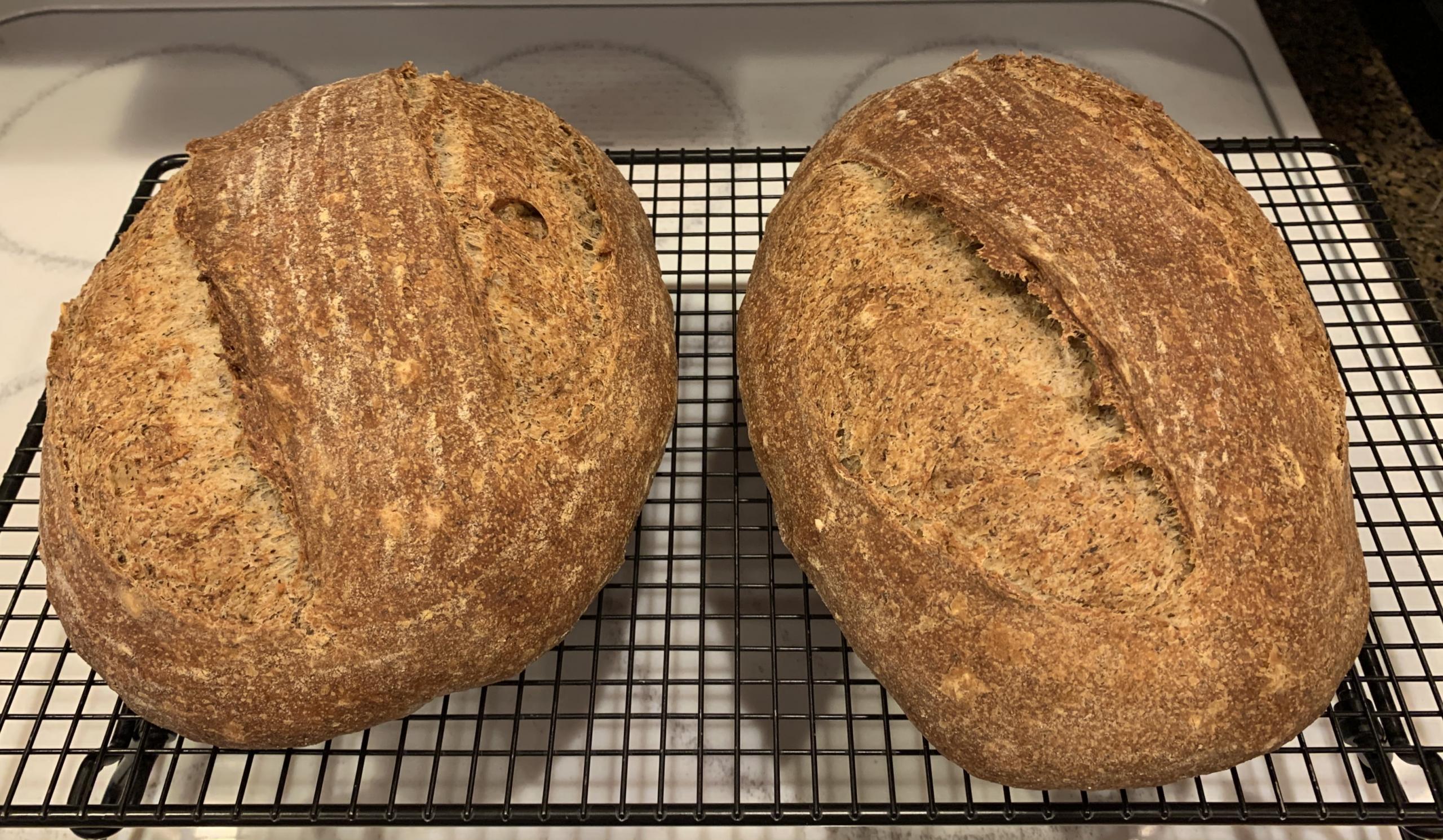 EDIT: Crumb added…