September 23, 2021 - 1:30am
Loaves in new Berjaya deck oven are turning out distorted - what am I doing wrong?
Hey there TFL Family,
How's it going? I hope all is well.
I've been facing a dilemma and really need your help.
I currently am running a micro-bakery as a side business from home and am making baking some great sourdough bread. The recipe I'm utilizing is the Tartine recipe that I've reduced to about 72% hydration instead of the normal 75%. At the moment, I'm utilizing a Rofco B20 that I'm getting excellent results with. My orders started becoming more and more, starting off with 2 loaves, going up to 6, then 10. then all the way to 30. I believe I've got more potential to grow, and decided I need a second oven.
I didnt have enough cash to fork out to buy another Rofco B20 or a B40, as they cost about 3000-4000 AUD. So I thought, why not buy a deck oven instead? Upon researching and consulting my electrician, most deck oven that have no steam injection utilize three phase power that was not suitable for my household. I had to either find a single phase unit like the Rofco, or spend an arm and a leg, bring in three phase electricity to my household, and then find a unit accordingly. Upon also researching this forum, I came across the Berjaya deck ovens that run on single phase 6000w electricity, and are plug and play like the Rofco ovens. So I found one used for 950 aud, brought it home, and thats when everything started going backwards :)
Firstly, I've never used any other oven to bake my bread besides my Rofco B20. This oven had seperate top and bottom heating element controls, what would you say would be the best temp for these elements when pre-heating and baking?
Secondly, I'm having issues with steaming the oven. The oven has a hole at the back of it to vent it. I thought there is no way the oven would be able to hold steam if that hole was open, so we covered it tightly with some foil. I've tried steaming the oven with my garden sprayer, loaf pan with water in it, and both of them together, but I think the oven isnt holding enough steam. The only thing I havent tried is lava rocks now. How would you recommend steaming the oven? Would I need to steam the oven multiple times within the first ten mins to produce enough steam? I believe Carol Field in her book 'The Italian Baker' recommends steaming three times in ten mins with her Ciabatta recipe.
Thirdly, my loaves for some reason are coming out very very distorted, and I'm not sure why. The same loaves within the Rofco B20 come out perfect, but these ones whilst having oven spring just come out 'oval' for some reason even though they are round. The crumbs I would say are not 'dense' and actually taste wonderful as toast, but for some unknown reason, they dont blossom as much as my loaves in the Rofco. 
Here are some photos: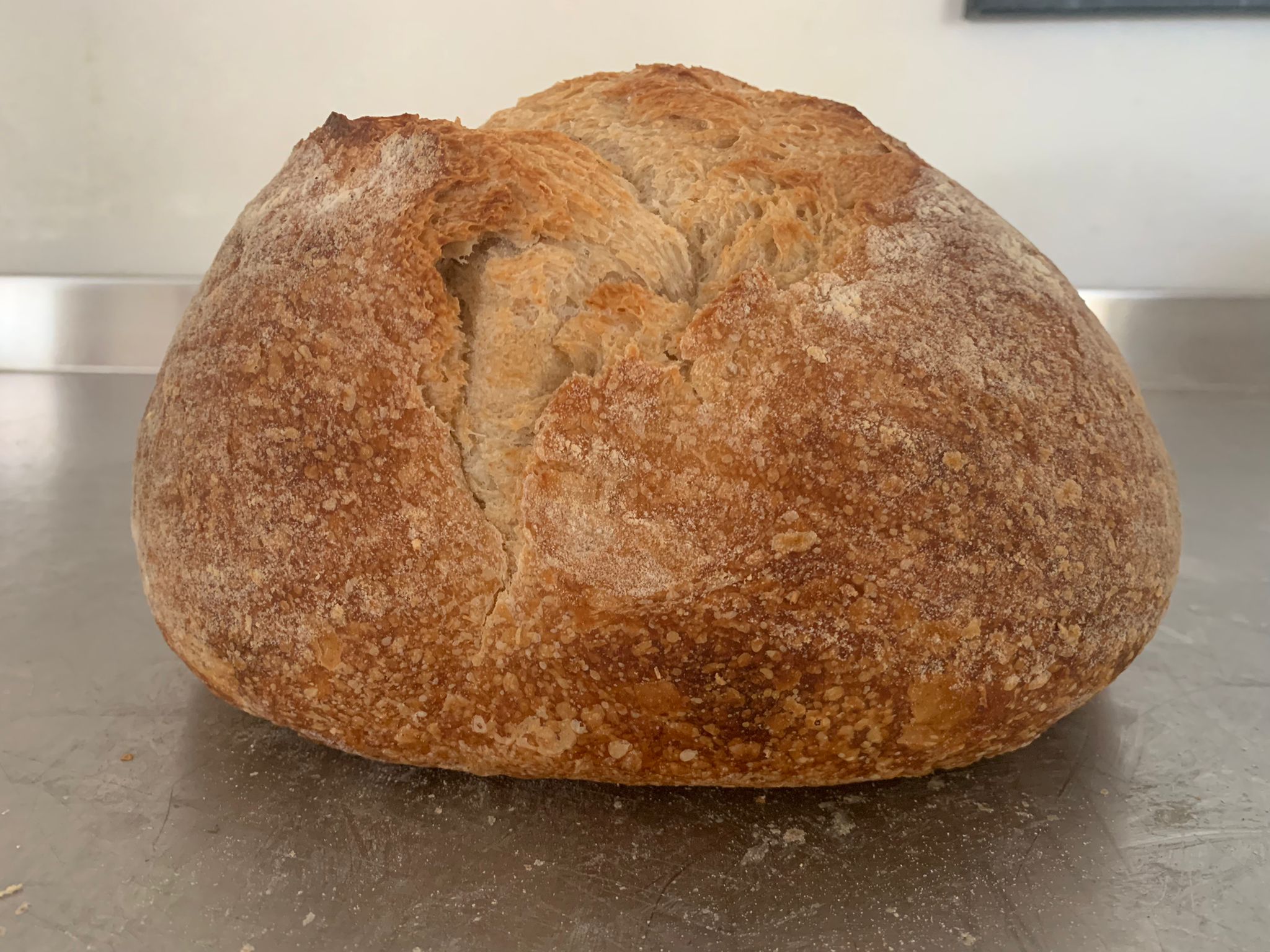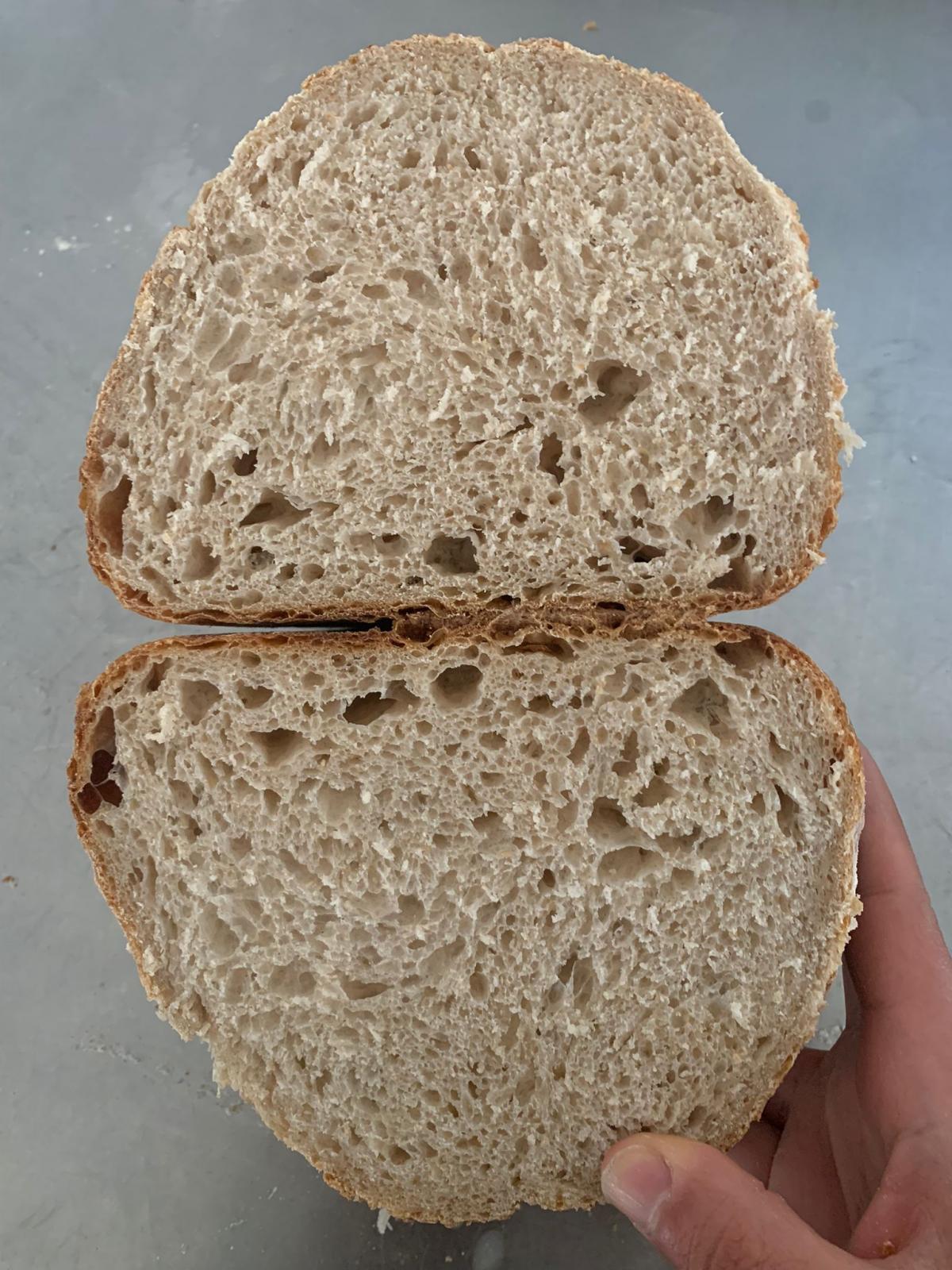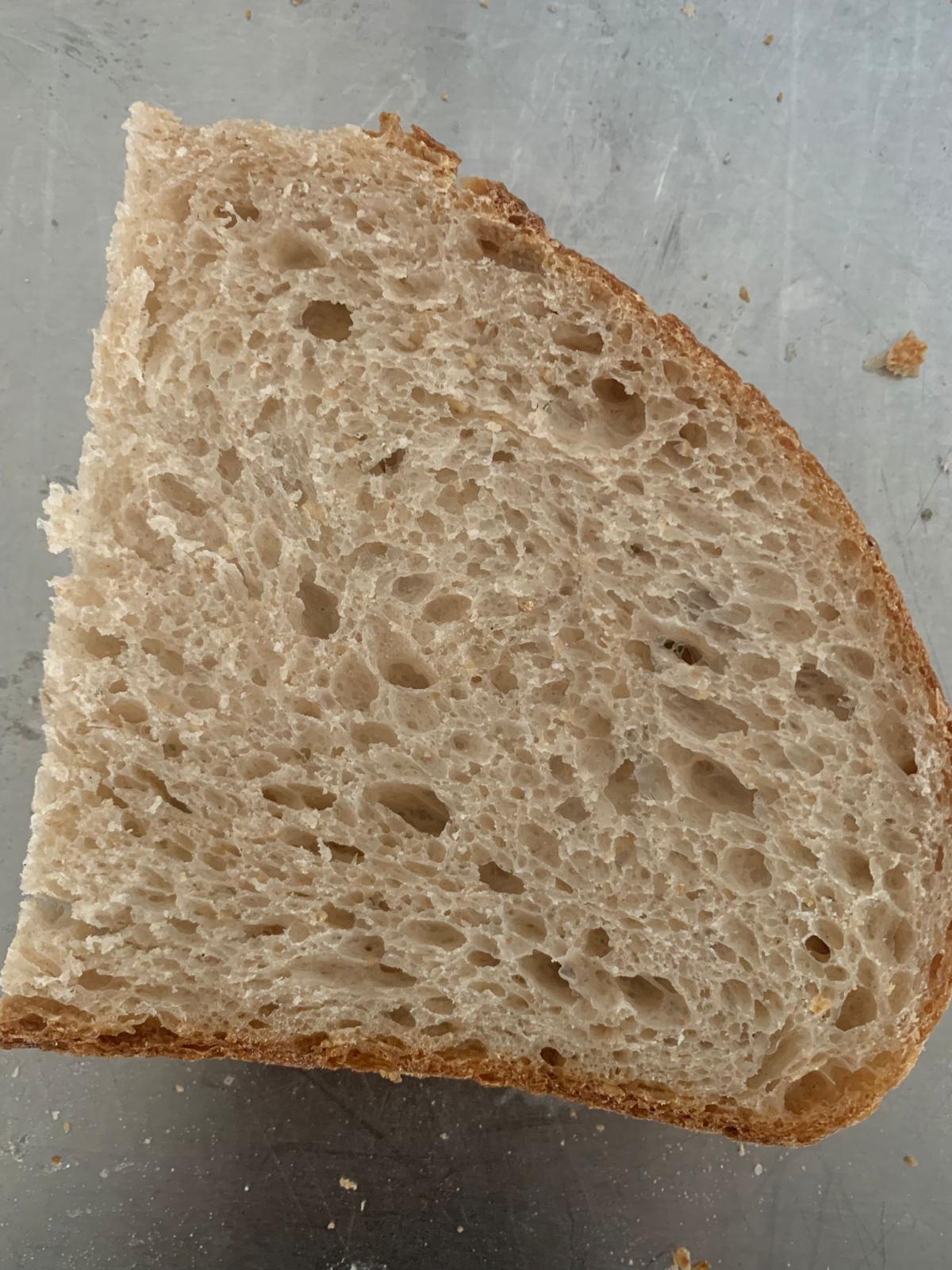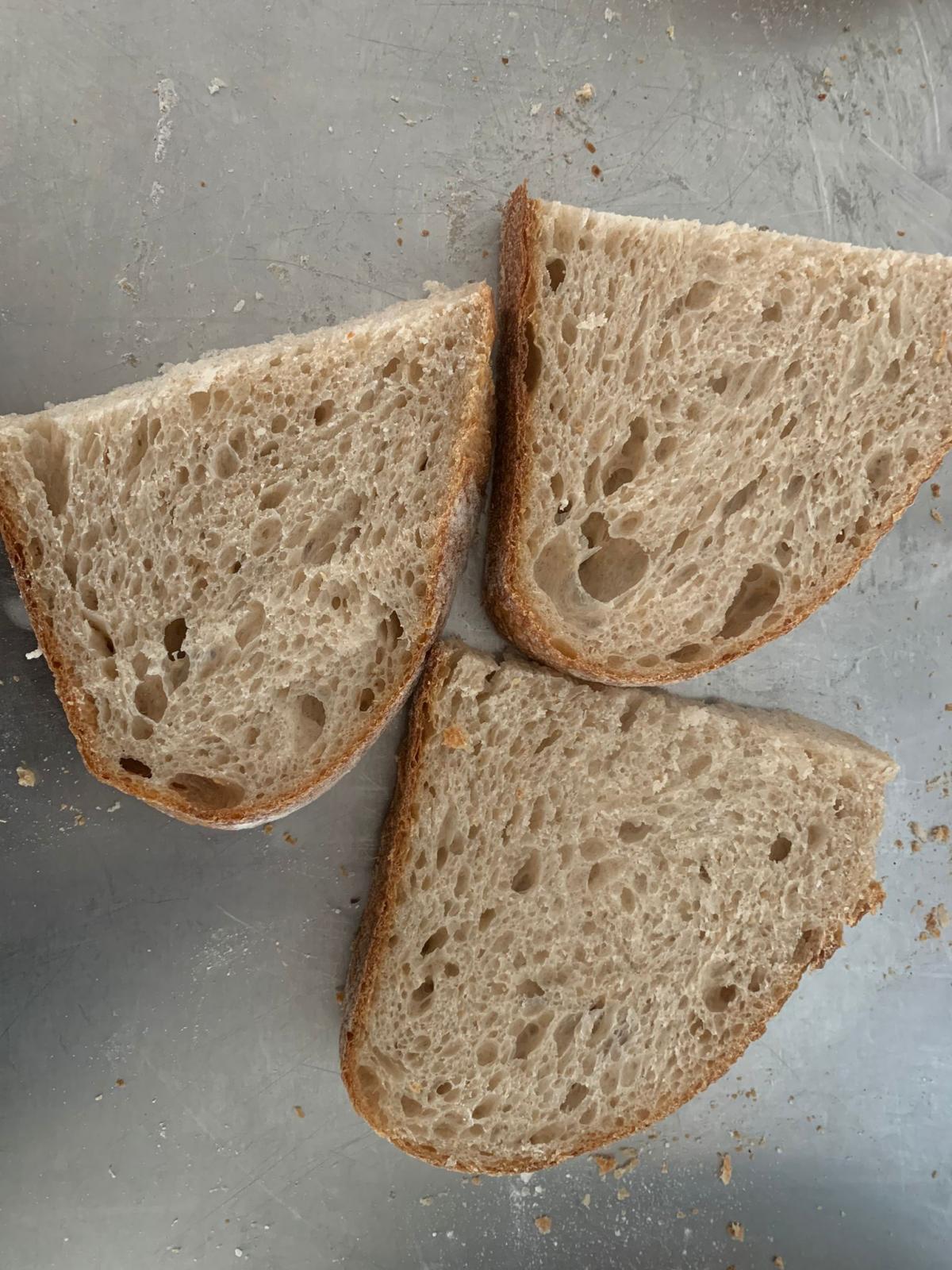 I'd love to hear your recommendations and what you think is going wrong,
Best Regards,
M.