September 15, 2021 - 10:35pm
Hamelman SD Seed Bread, again
Yes, posted before and guilty as charged!  However, I'm here to sing the praises of this extraordinary bread.  And can't think of a better way than to put it in front of your eyes again.  After these came out of the oven and cooled, and we'd had a few slices, I said to my wife - if I had only one bread that I would be able to bake forever, I think this would be the one.
Those who know what I've posted in the past know that I have a strong leaning toward both semolina/durum breads with sesame seeds and deli-like rye breads with caraway seeds.  Those could be leading candidates for the "forever bread" for me.  But I have the feeling that this particular bread right here is the Secretariat* of them all.
If you haven't yet gotten around to this dandy bread, I suggest that you do.  Most likely you will not be sorry.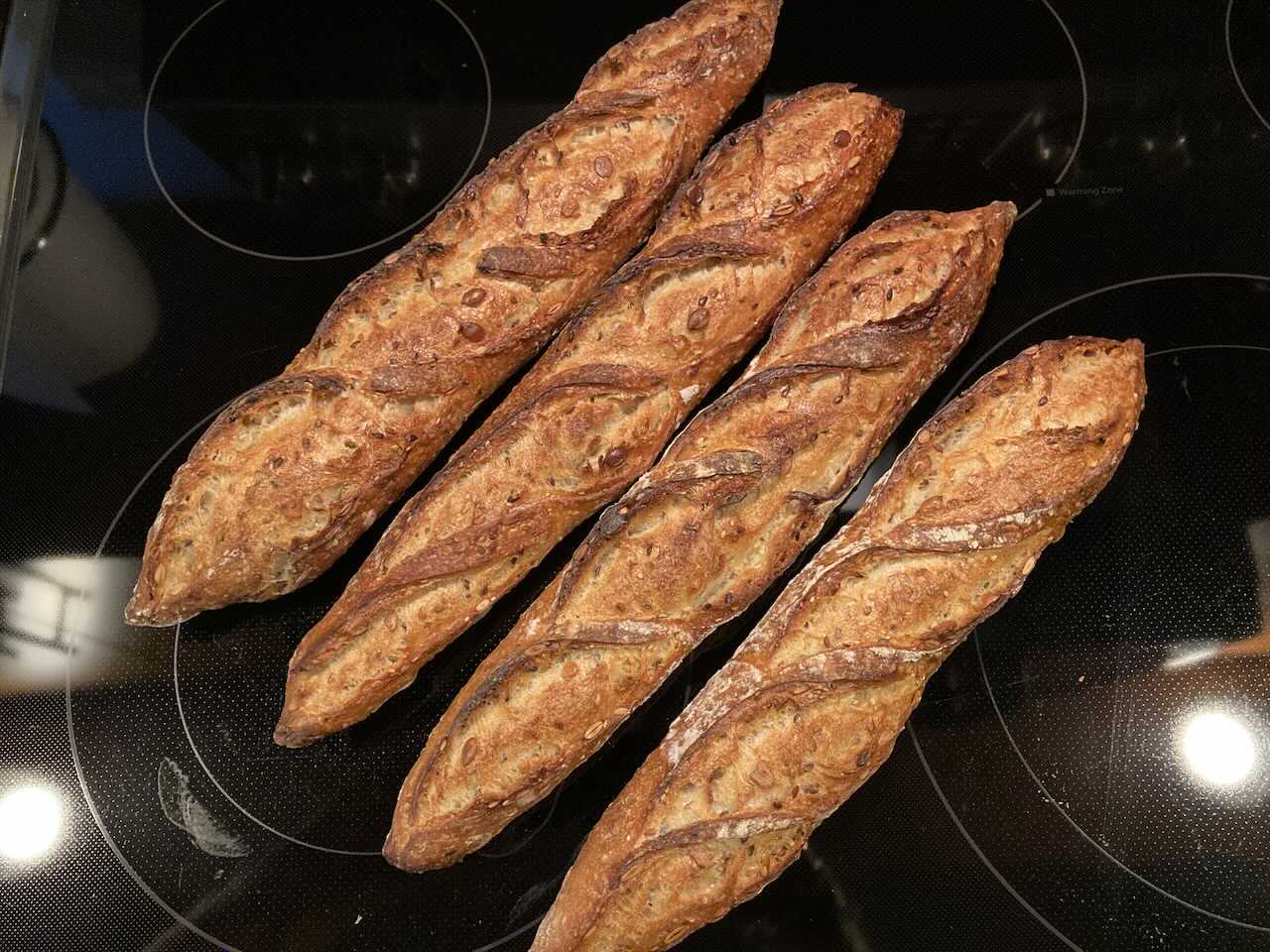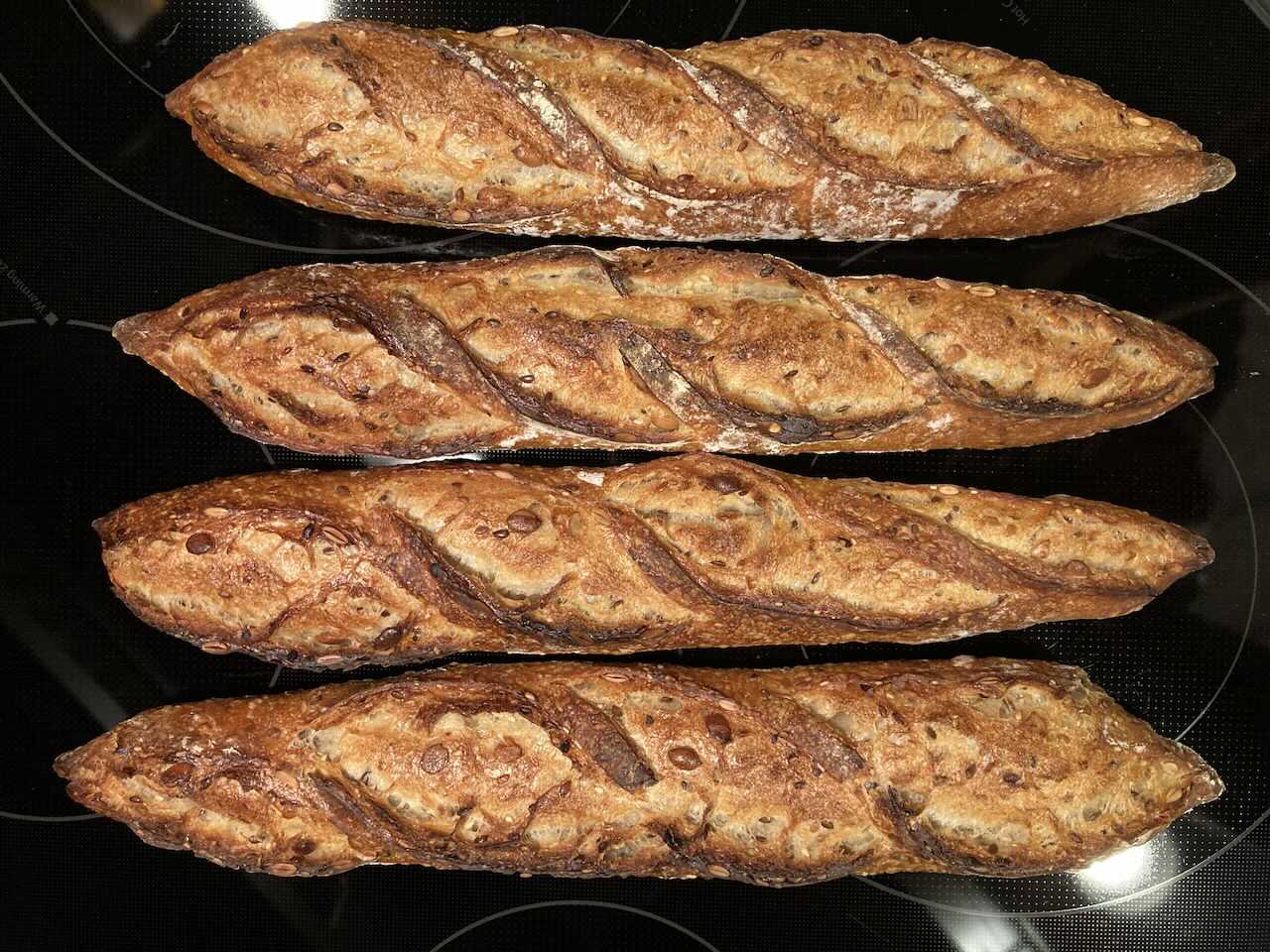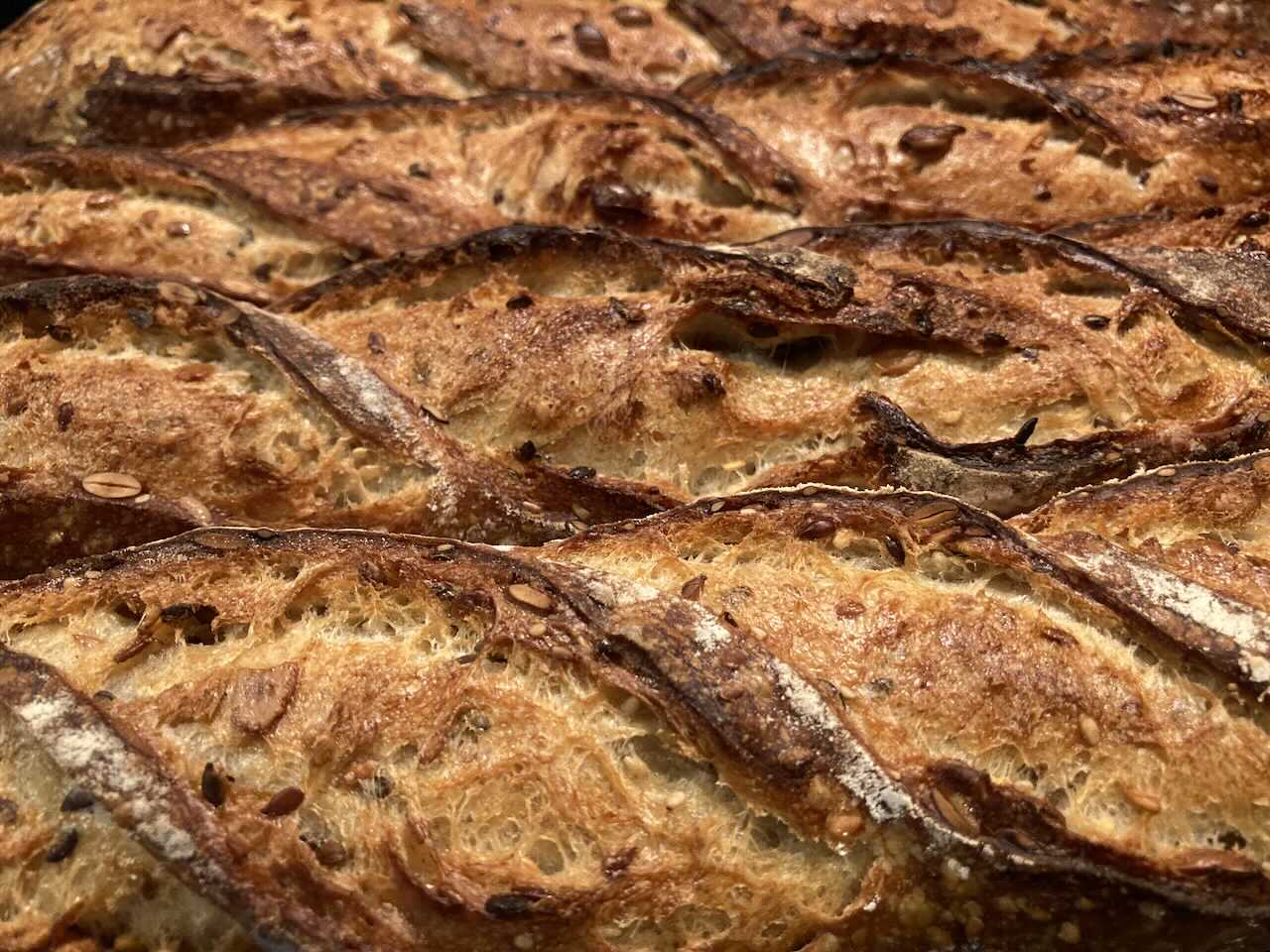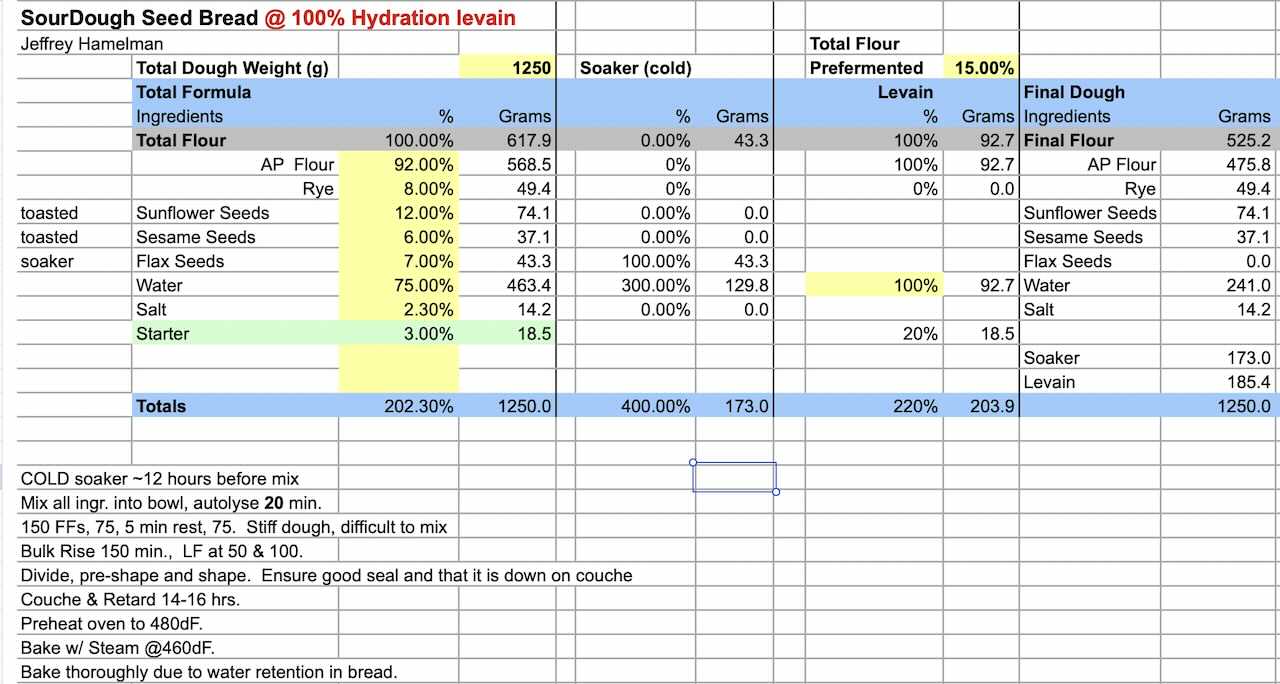 310g x 4 baguettes/long batards.
Baked 13 minutes with steam, another 13-15 minutes after releasing steam and rotating loaves, and an additional 2 minutes of venting with the oven off.
I realized as I was assembling the components that I was out of sunflower seeds, but did have just enough pumpkin seeds on hand.  They worked out just fine.
*Secretariat was the greatest horse in USA racing history winning the American Triple Crown of racing in 1973 by the still incredible distance of 31 lengths.
Edit.  Crumb shot added.  This bread, like the Hamelman 5 Grain, is very hearty and so there really isn't a lot of place for me to coax a much more open crumb.  Others may very well be better at it, but getting a good open crumb has occasionally been an elusive skill.