SD Seed Bread & Semolina Pine Nut
While in NY last month, I noticed this irresistible Sourdough Bread Making Kit in the window of a "health foods" store.  I resisted. 
We visited with my brother and sister-in-law last week in New Mexico.  Sandra wanted to bake a few different breads than those she had made before and wanted to try her hand, and taste buds, on these two.  I brought out much of the goods and formulas for her, and off she went...
Hamelman SD Seed Bread.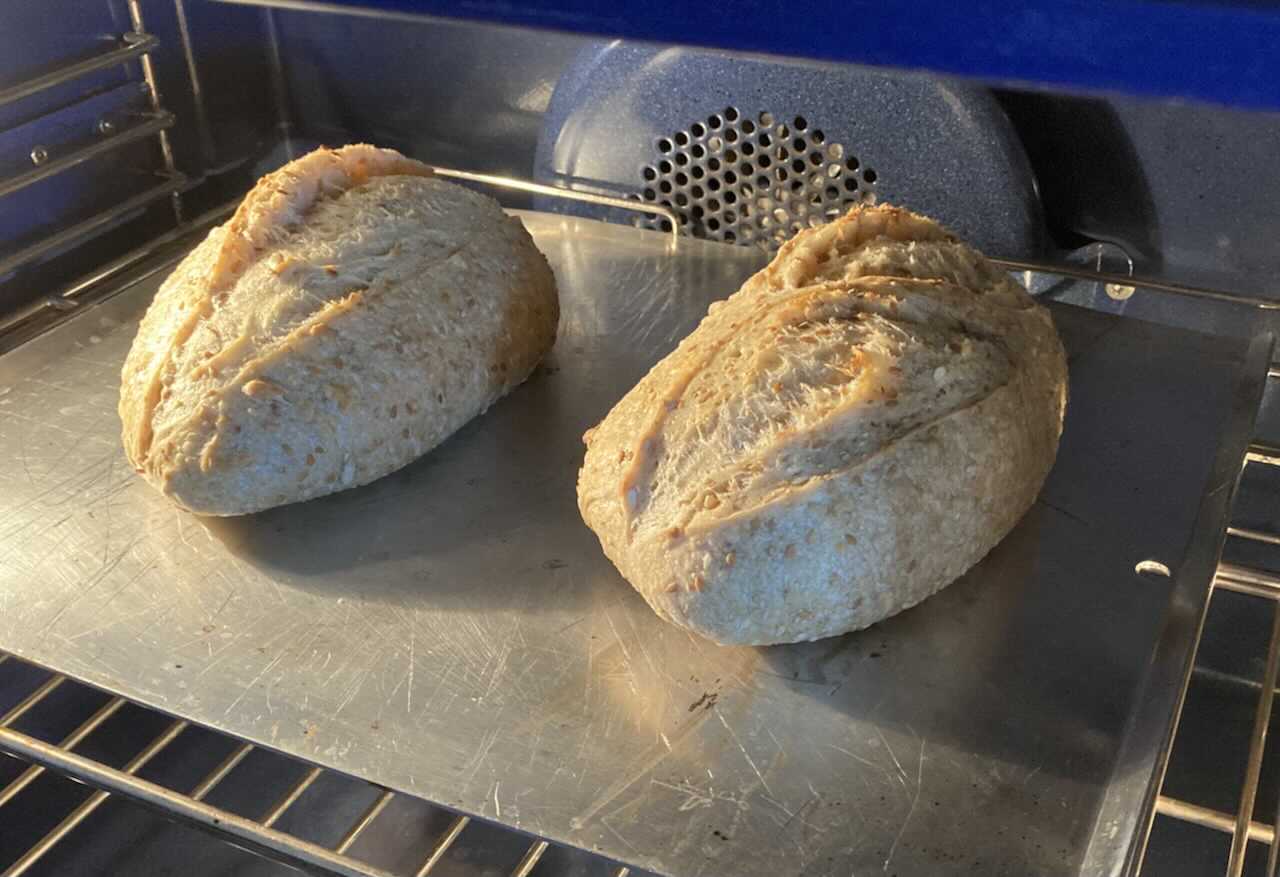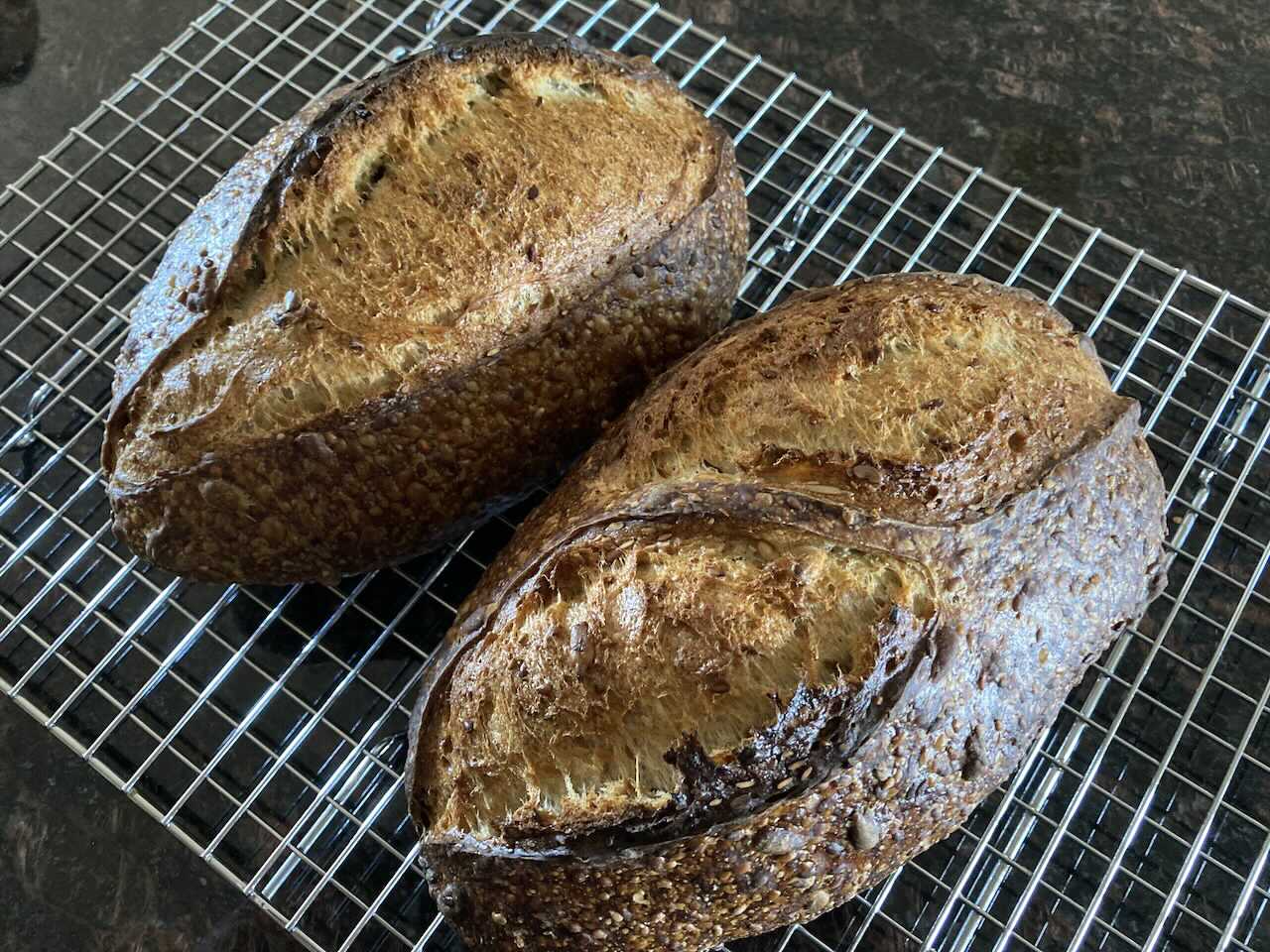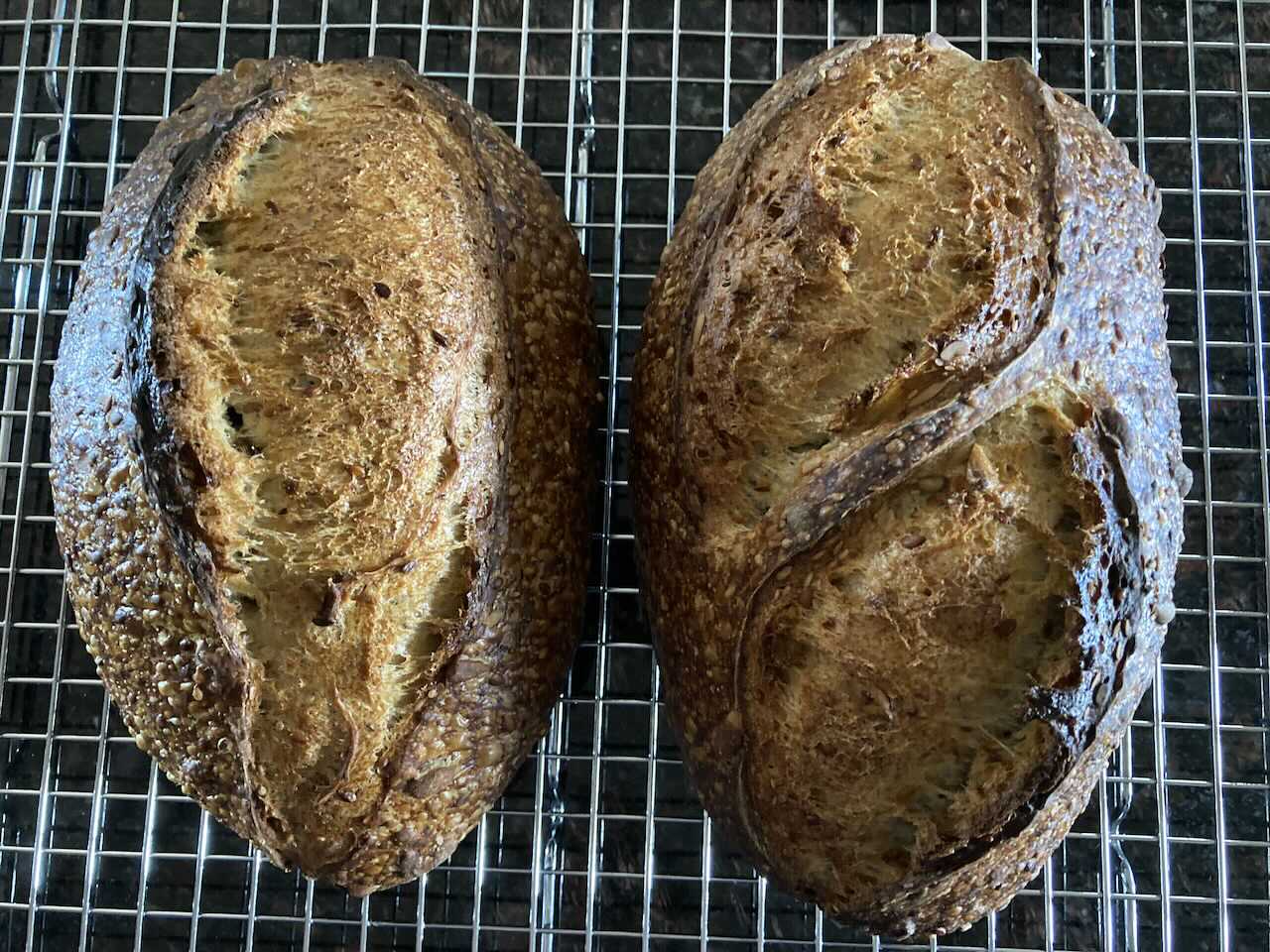 My version of Amy's Bread / Susan's Wild Yeast Semolina with pine nuts, fennel and golden raisins.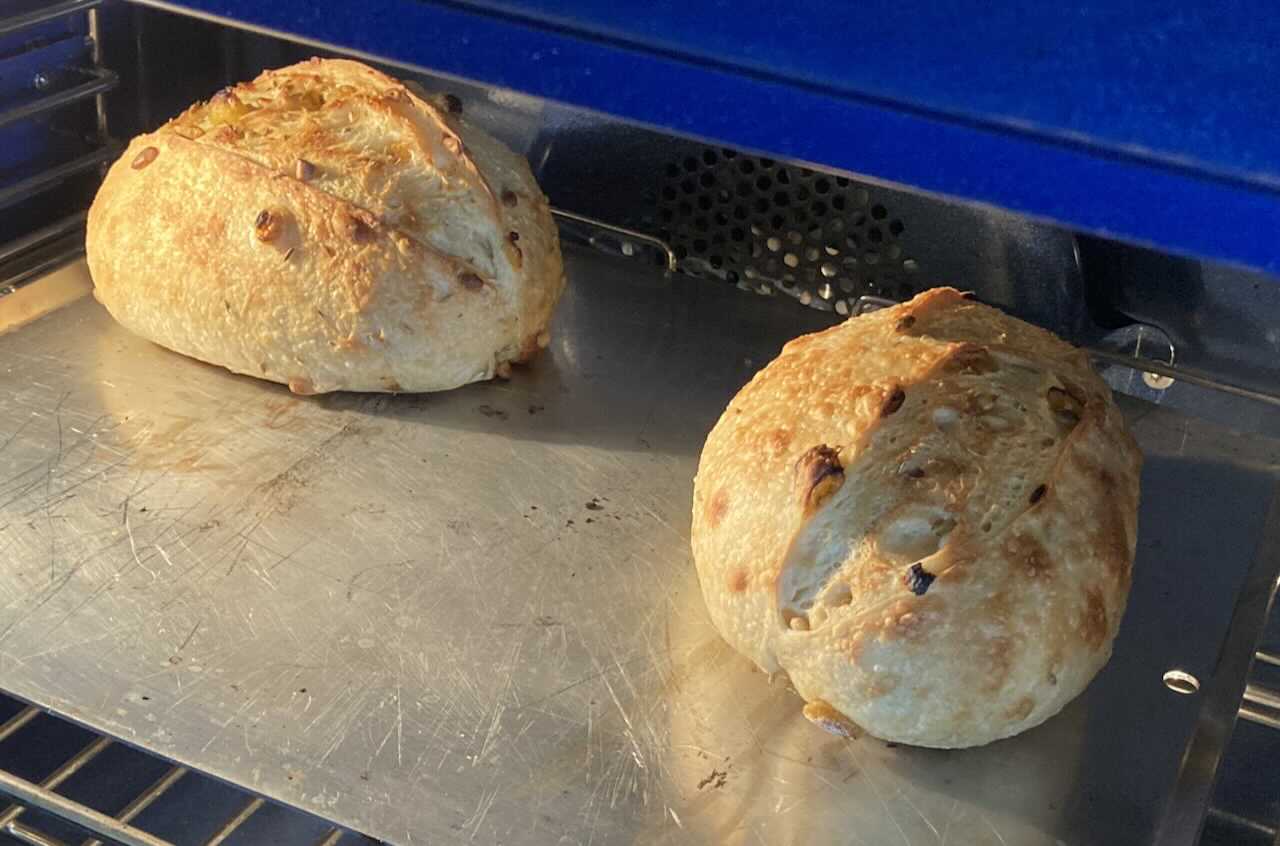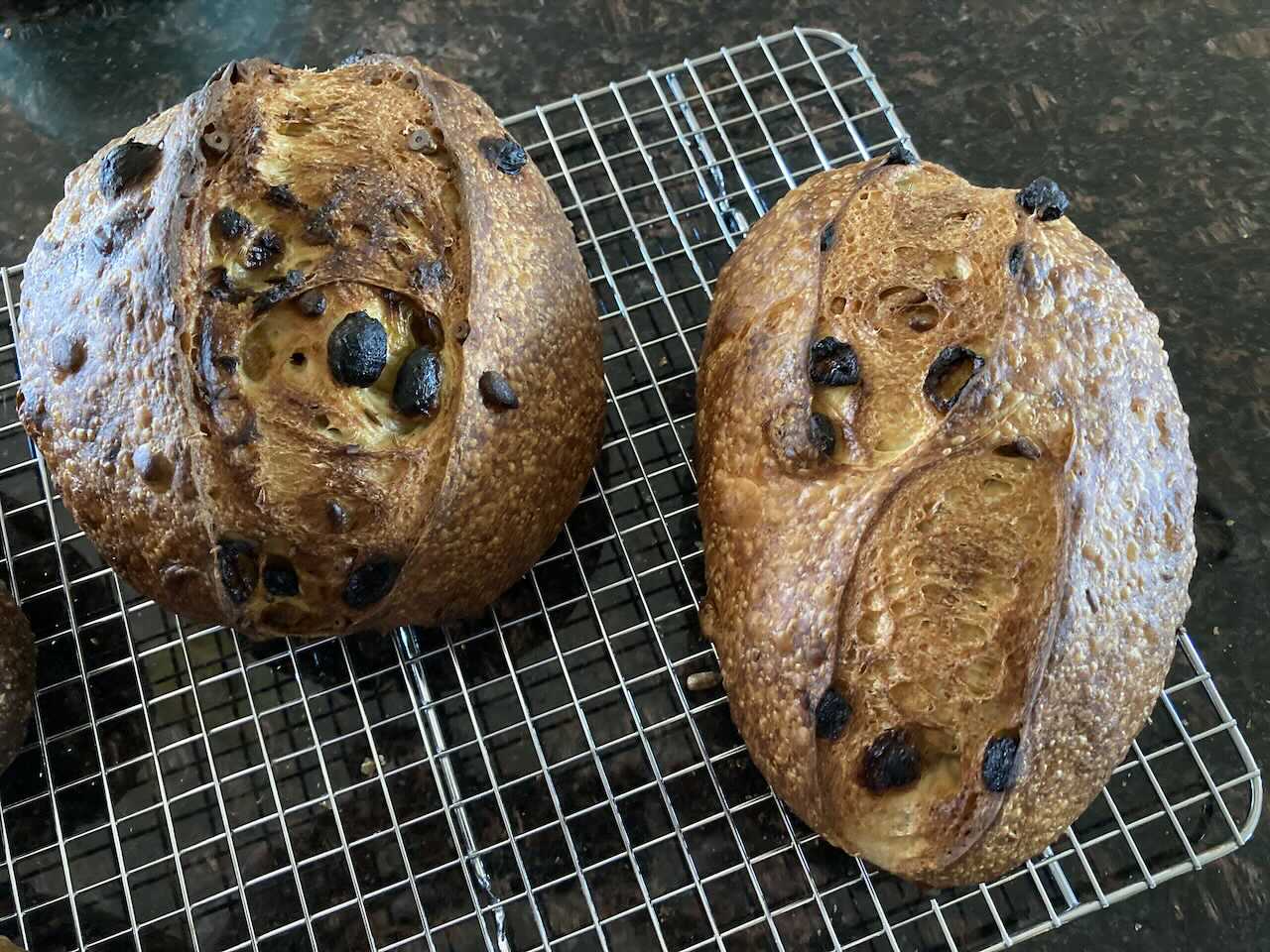 She wanted to mix and bake both concurrently.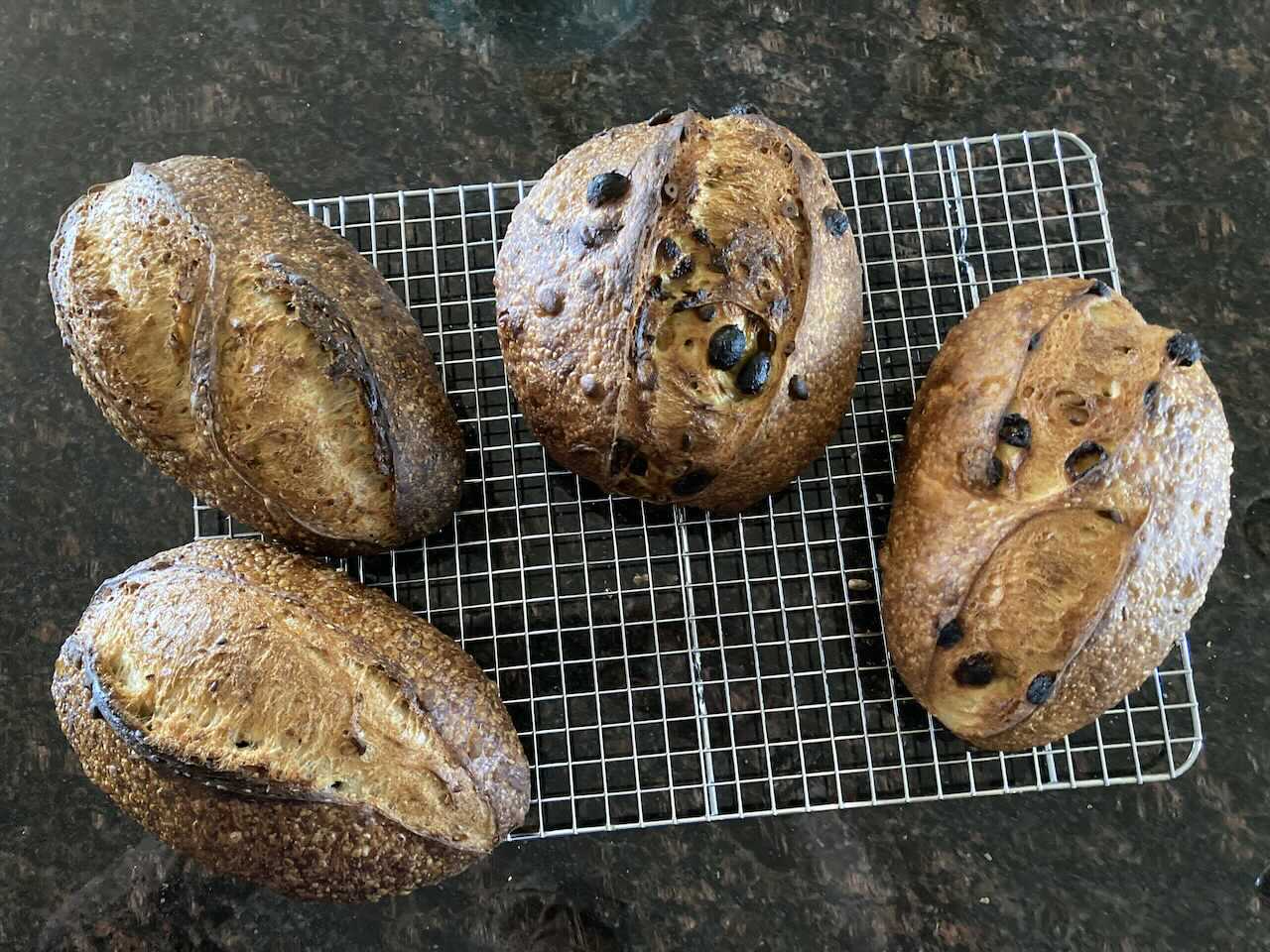 The eastern view from their house.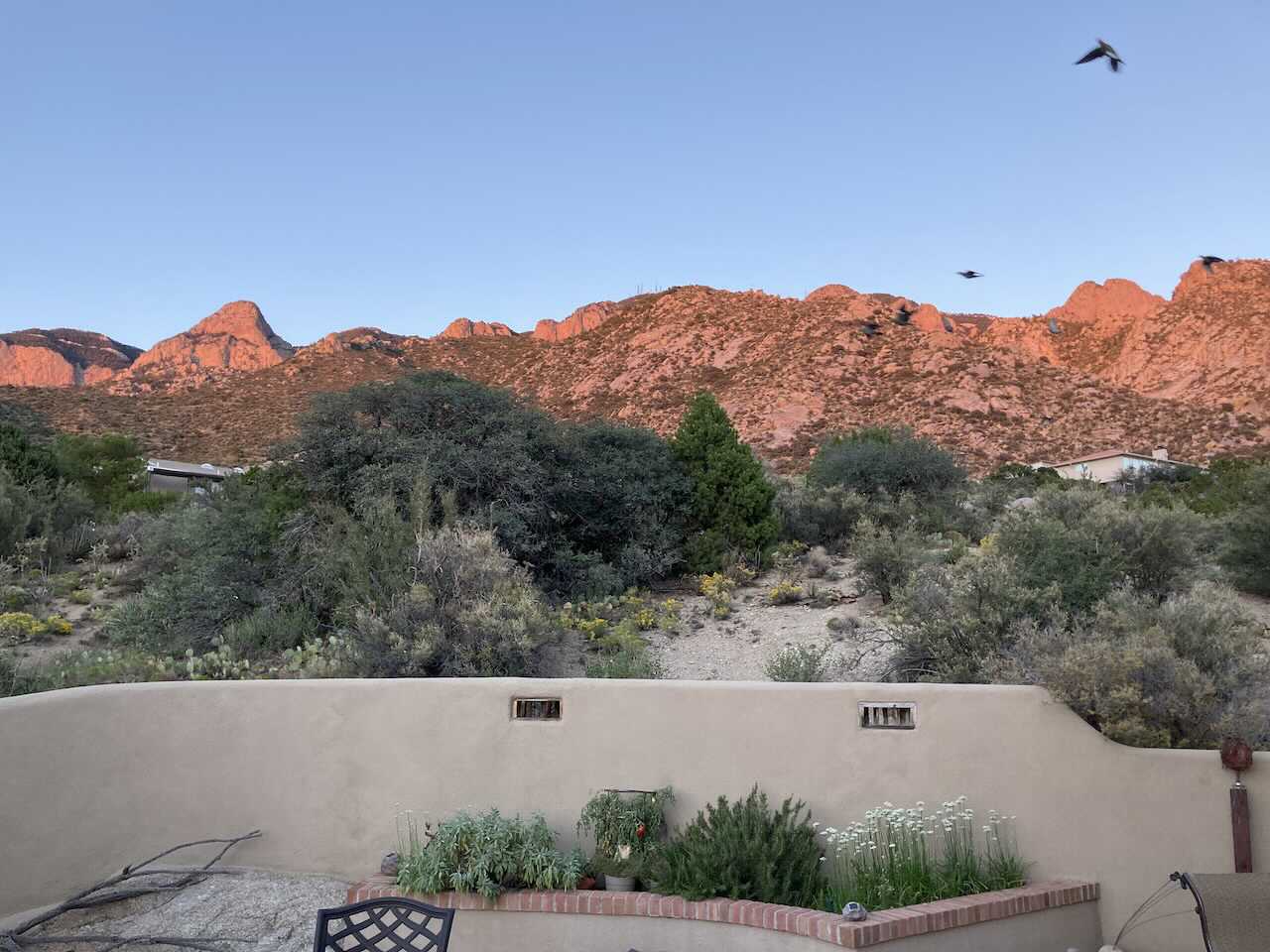 The sunset view from their house.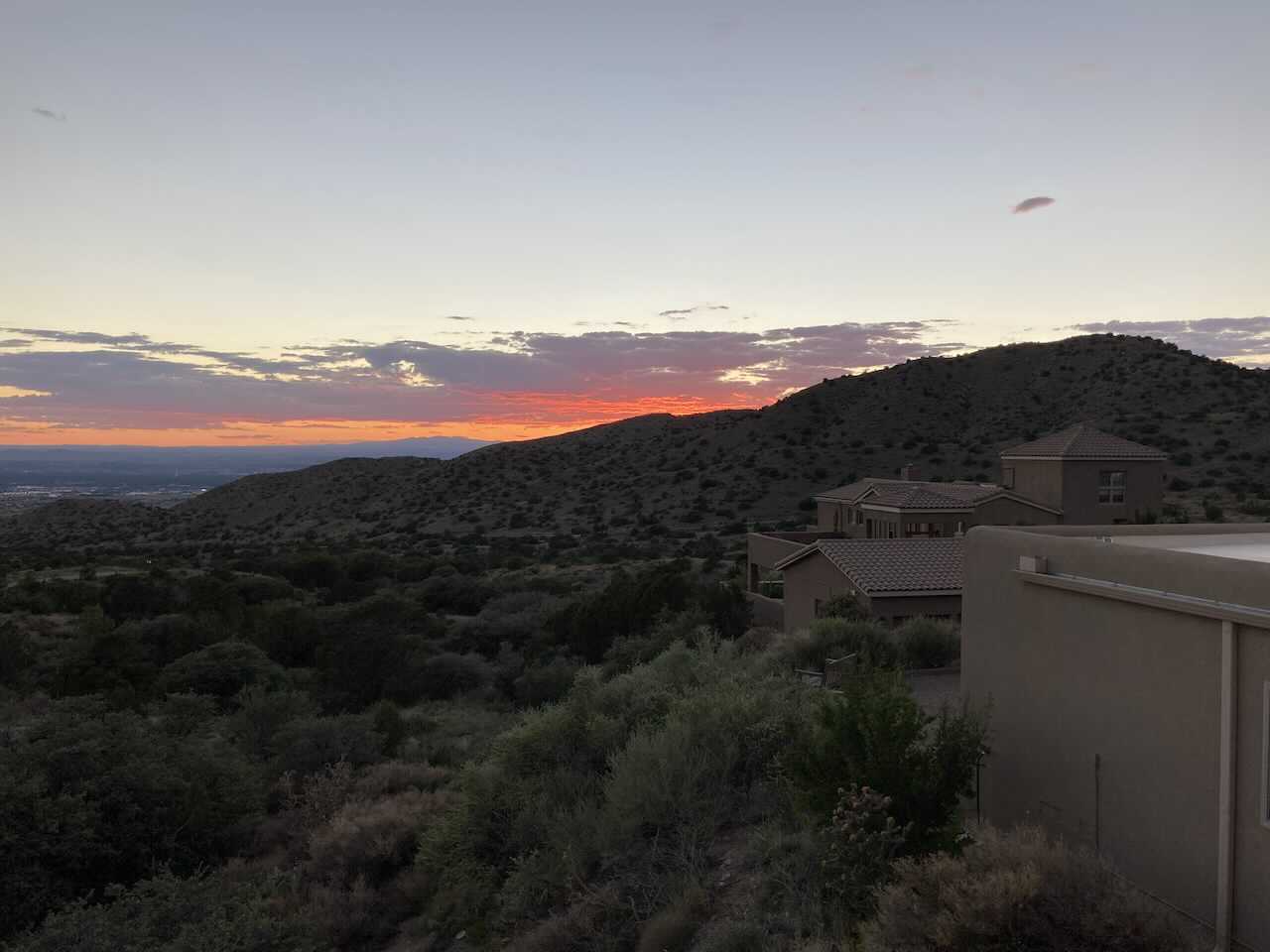 A pleasant time was had by all.