Baking steel workflow and enhancements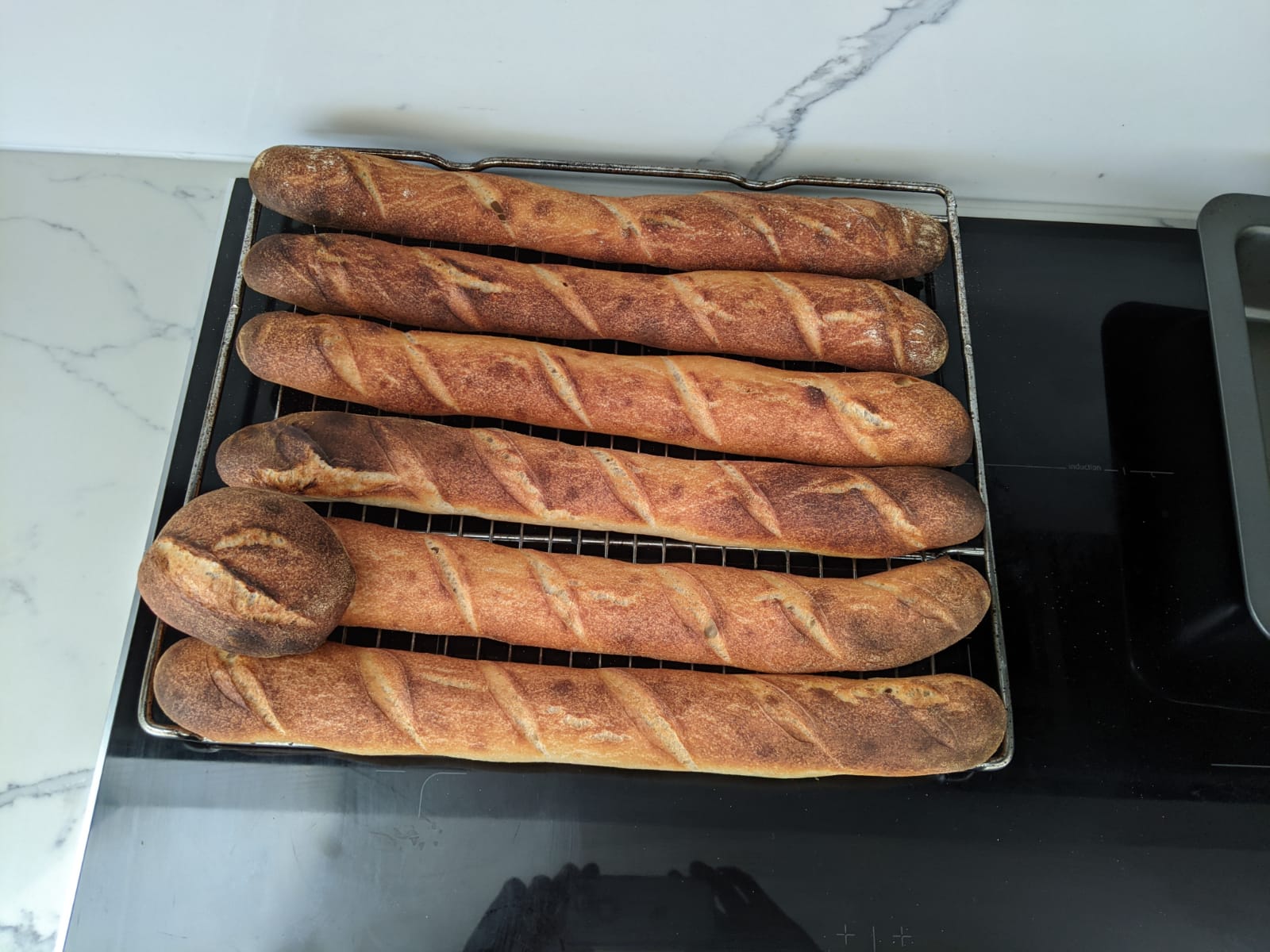 Hi folks, 
Recently made custom baking steel sheets, 8mm ~12kg each sheet. Was trying to find a sweet spot in my older Bosch Series 4 (or even older) Built-in Oven. No matter how I position it - can't get similar baking results from both shelfs, the top one has more heat and bakes faster/nicer. Tried top and bottom heating, fan forced (bosch calls it "4d hot air"), no luck to make both sheets work at the same time. 
Wondering if anyone achieved similar baking characteristics in home oven from both shelfs. 
Also was thinking to stack both baking steels together (if I can't make them work separately) but no sure the shelf can support over 24kg, it might collapse??