Restore Hobart N50 in San Francisco area?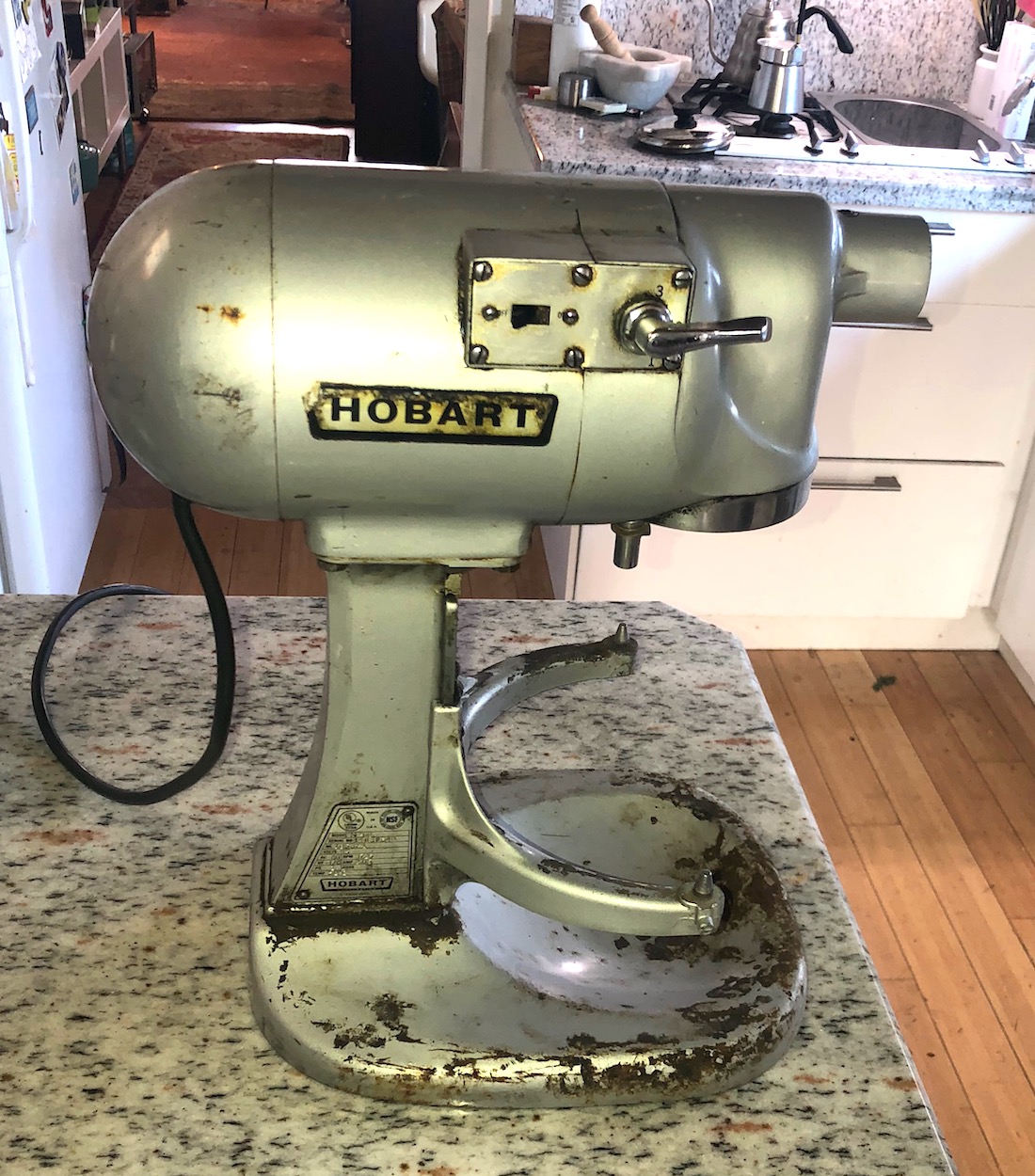 I just acquired a very old Hobart N50.  It's amazingly beefy compared to my Kitchenaid. It still works, although the paint is in rough shape.  I'd love to get it restored, re-painted and serviced.
I called Hobart in Sacramento and they were quite reluctant, they said "parts no longer available" and they wouldn't do the paint anyway.
I found a guy in Montana who does fantastic work, but shipping back and forth from San Francisco to Montana will be troublesome and expensive.  Does anyone know of a repair shop in Northern California that would restore an N50?