Butter toasted oat and honey loaf, Cozonac and cakes
I did more cooking than baking these last 3 weeks. But I did manage to squeeze in some bakes. My husband said he likes oat and honey breads too (this is after telling me he liked the swirly soft loaves and crusty ones, flat ones..) So, I set out to make him something to taste test, so far I've made these loaves with and without discards; 5 loaves later, it's safe to say he likes this bread! I love the hint and smell of honey in this bread. Also, they keep me full! Baked at 160-180°C 45-50 minutes (I use a glass loaf pan).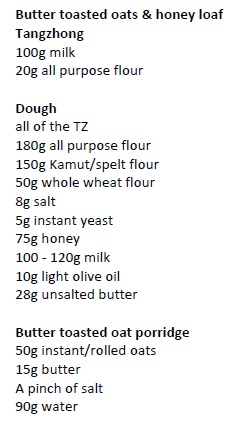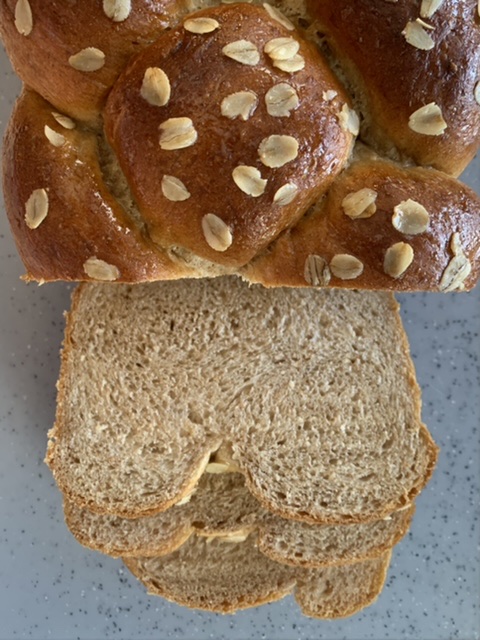 In between these loaves, I managed to make a lightly sweetened Cozonac (also baked at 160-180°C 45-50 minutes) and steam-baked sponge cakes.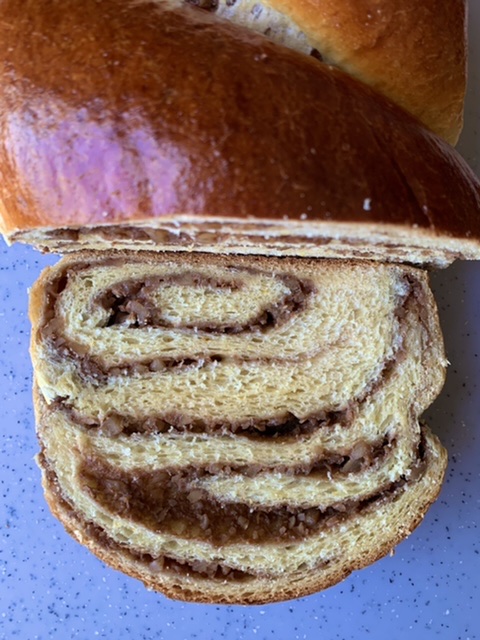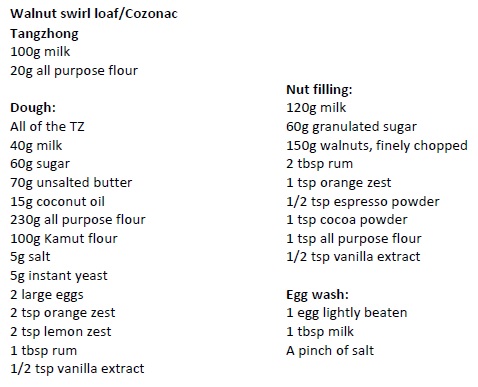 Adapted from: https://www.shelovesbiscotti.com/romanian-easter-christmas-bread-cozonac/ For the Cozonac filling: Over medium heat whisk together milk, sugar and walnuts. Stir continuously until the mixture thickens slightly. Add the *rest of the ingredients and continue stirring until it thickens to a sticky paste. 
*adjust espresso or cocoa powder to taste.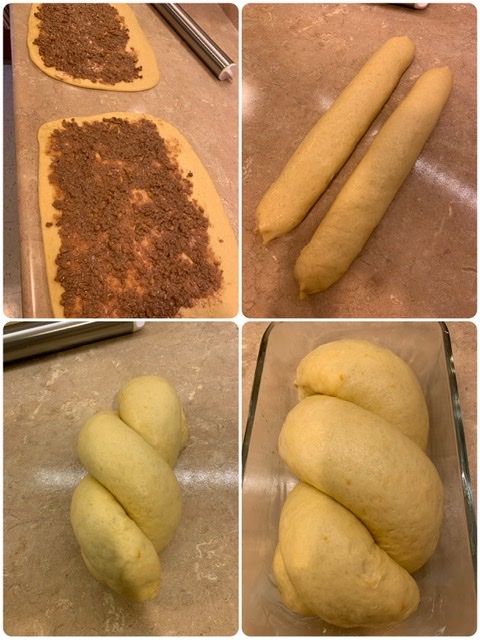 Orange sponge on the left used a 2-egg recipe, was mixed a little bit too carelessly (white spots here in there due to unmixed egg whites) while the coffee one on the right, 3-egg recipe, rose beautifully as I was gently folding the mixtures. Both were steam baked in 6" round pans. 3-egg version is loftier (also gives more cake!) So happy these were soft and spongy! Baked at 160°C in a water bath for 50-60 minutes.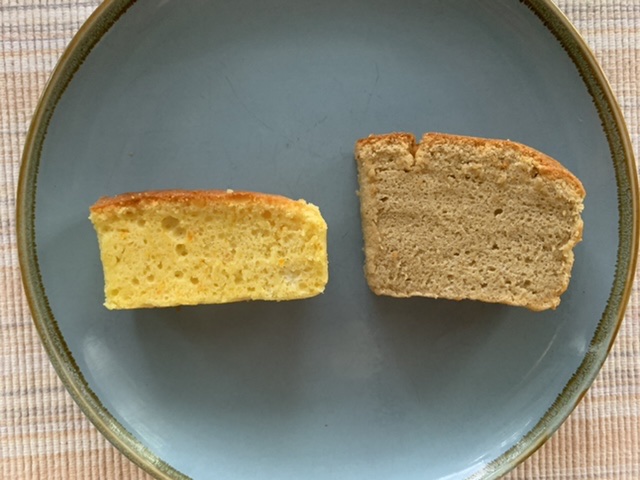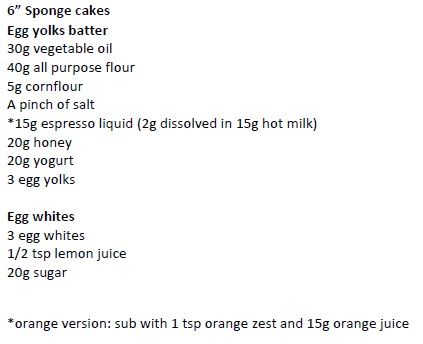 Steamed rice cakes for next week, when I find some ingredients in Ottawa. :) Happy weekend everyone.