Carrot Sourdough Bread in 2 versions: with pulp or with juice
I bought a juice extractor a few weeks ago and I started to play with carrots in bread loaves.
The first version with pulp is a classic bread in which I add the well-drained carrot pulp at the lamination phase. Hamelman has a recipe in his book with carrot pulp and walnut that I tried some years ago and I remember liking it. I also remember that extracting the juice back then without a proper device was a nightmare.
At 70% hydration, this version was straightforward.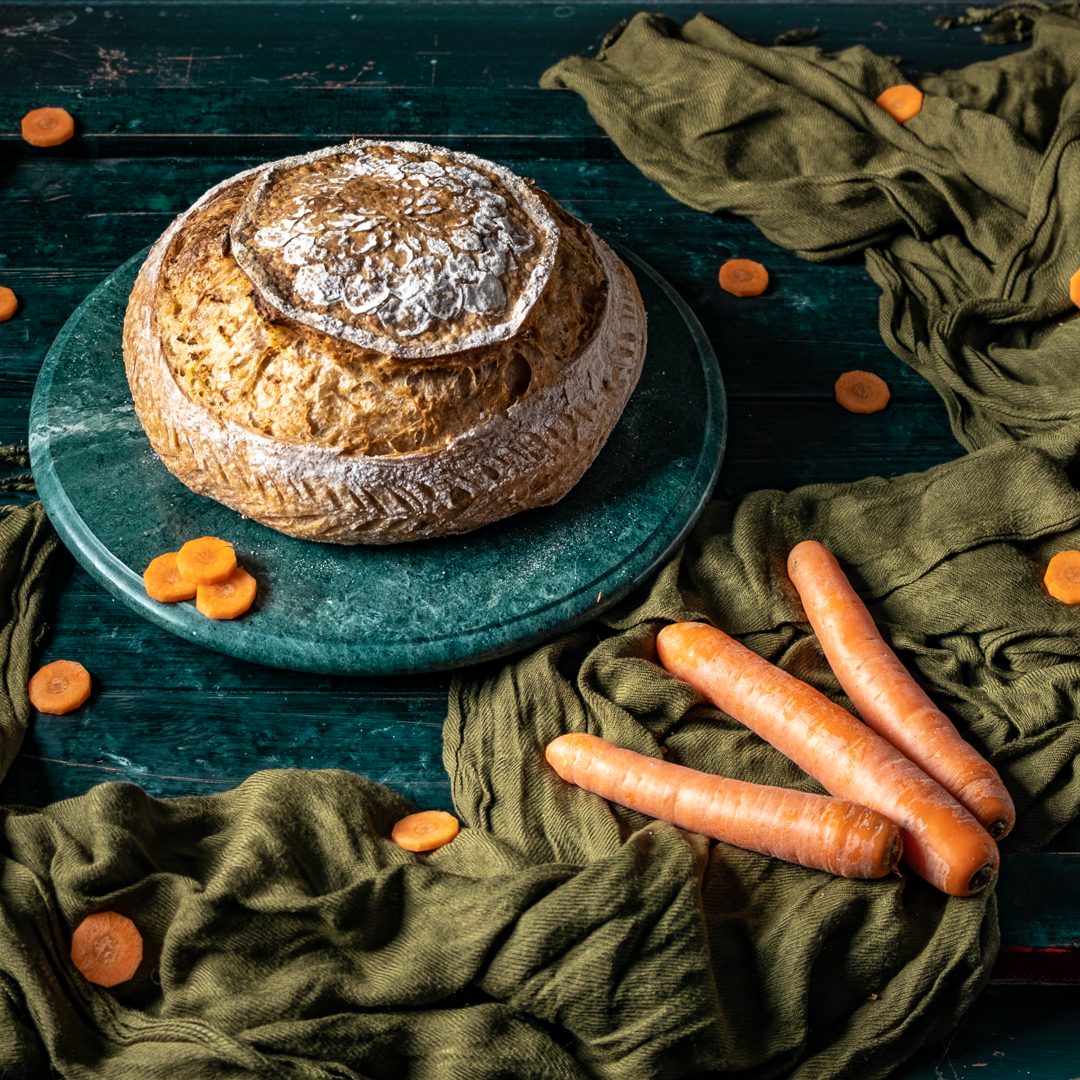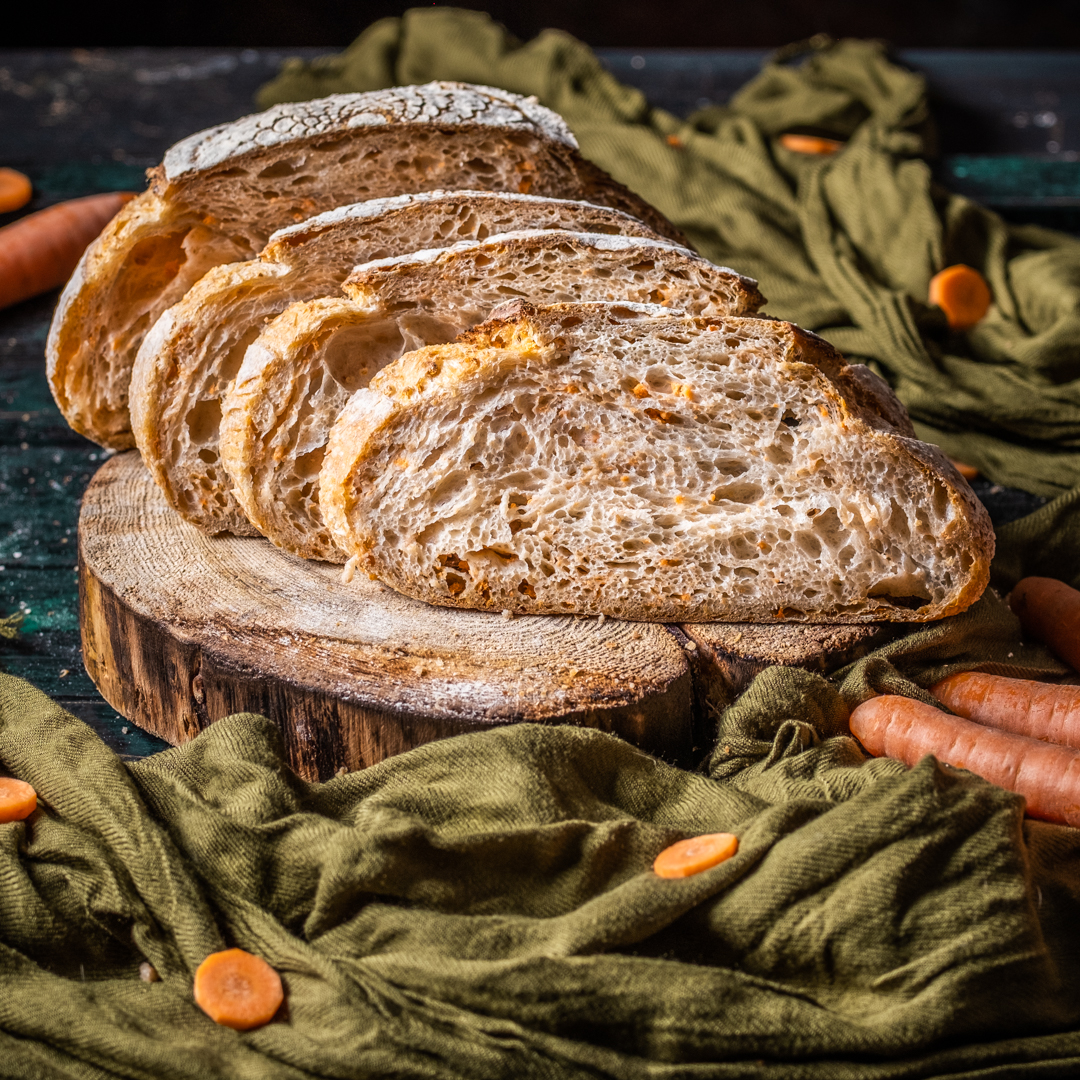 Ingredients: (70% hydration)
800g strong wheat flour (14% proteins) 
100g wholemeal flour
605g water (lukewarm)
175g sourdough starter (100% hydration)
18g salt
200g carrot pulp (very well-drained)
The method:
I found this bread to be very easy and practical because I reused the pulp that remains from extracting the juice (that I drink of course). The carrot pulp is visible but does not turn out the colour of the bread into orange. The flavour is mild but clearly enriched. The taste is slightly sweeter. You get the complete process here: 
The second version is with fresh carrot juice. This one is more tricky because carrot juice is thicker than water and affects slightly the gluten network.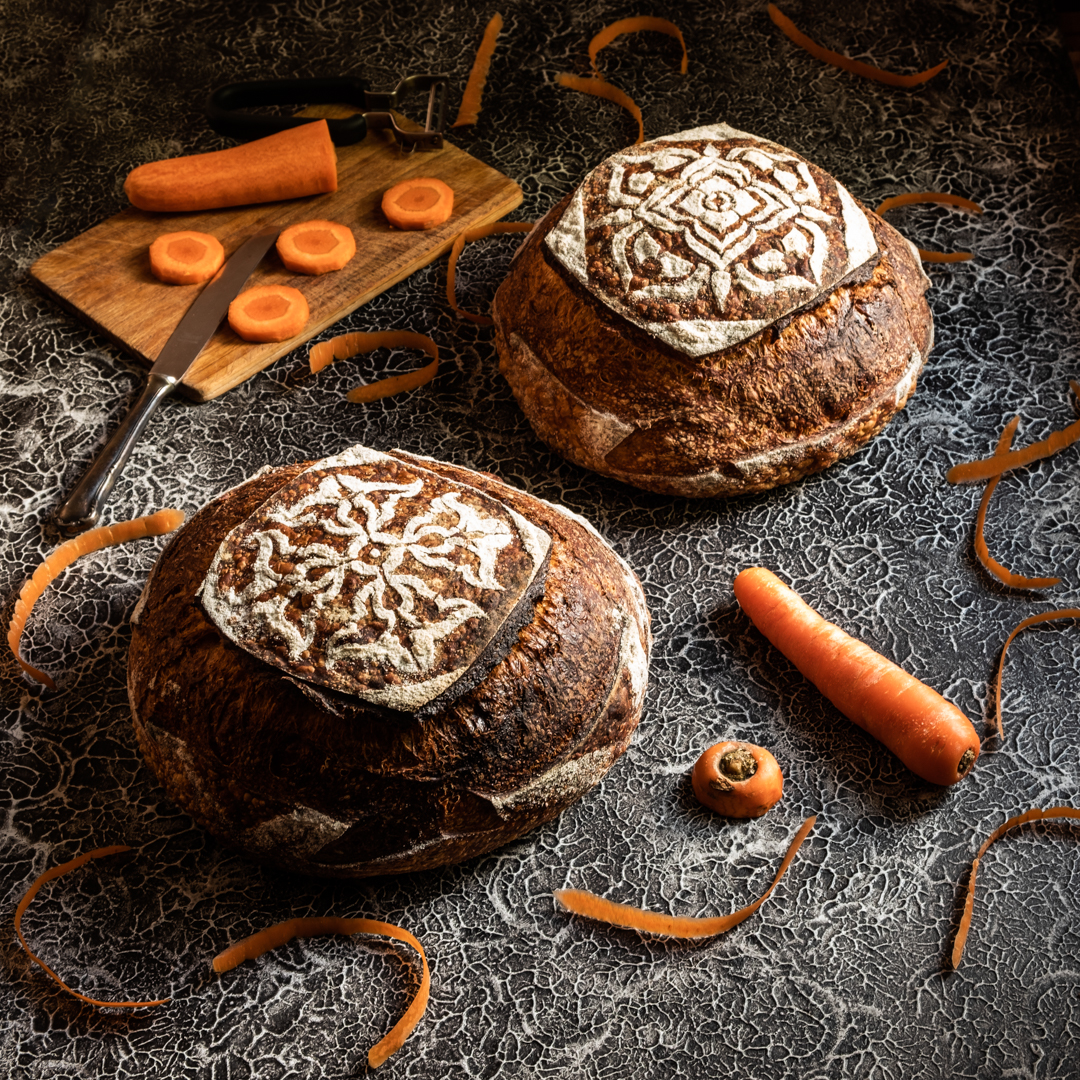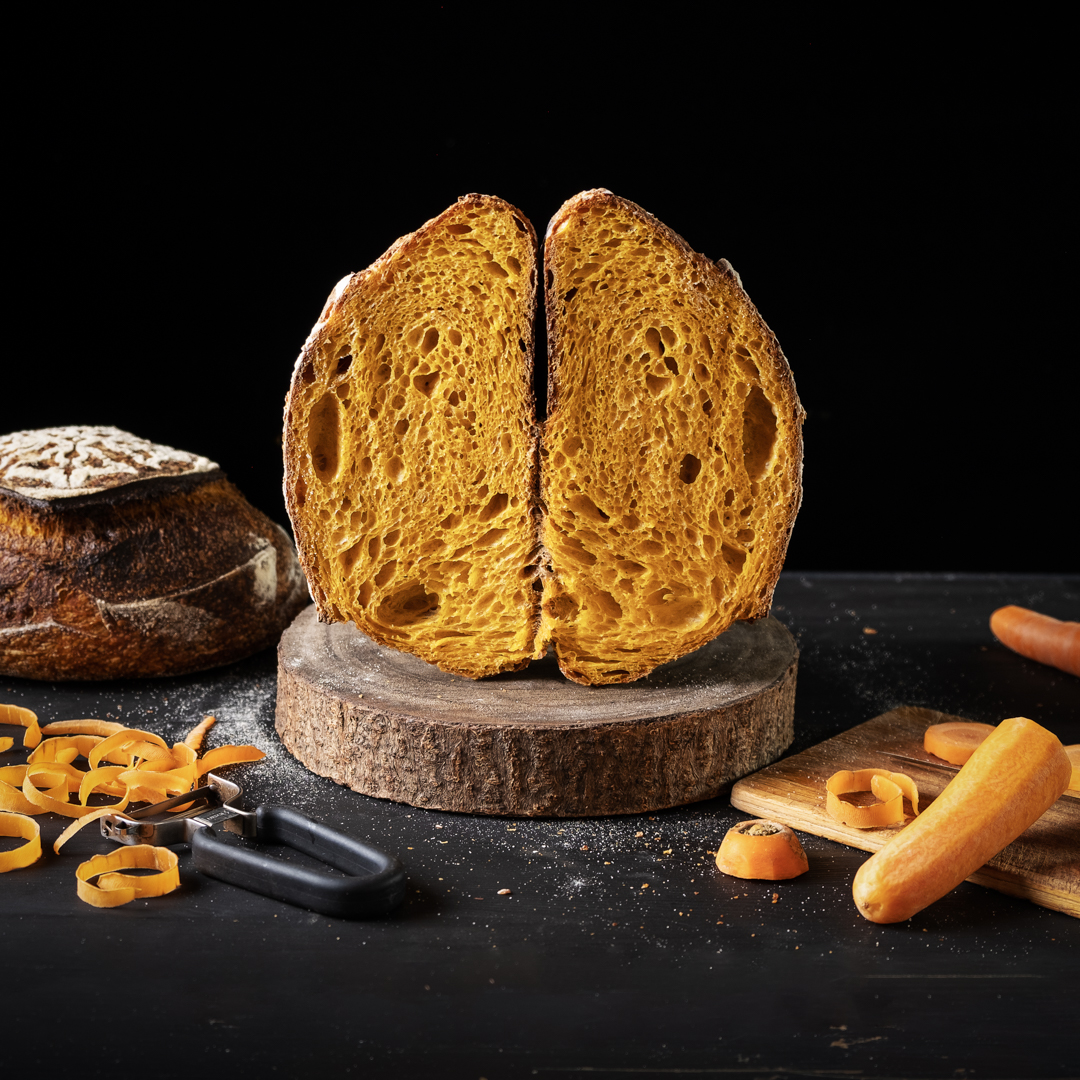 Ingredients: (75%hydration) 
756g strong wheat flour (14% proteins) 
100g wholemeal flour
620g fresh carrot juice
175g sourdough starter (100% hydration)
17g salt
The method was in principle very similar to the first version. (maybe an extra coil fold added)
I've noticed immediately after the autolyse that the dough was a bit different. Carrot juice is not as pure as water, and all those particles are blocking gluten development. But this has not only a negative effect because the dough feels stiffer and the structure benefits from it.
Carrot juice comes also with some native sugars but the bread does not turn into a cake. It gives a sweeter taste compared to the previous version but it is still very lightly sweetened.
The bread gets a natural orange crumb and the aroma is much more intense than in the first case. The video of the complete recipe is:
There could be of course the 3rd version, using both the juice and the pulp but that one I should probably call "Carrots with sourdough bread"...
From the 2 versions, I prefer the first one as I like to drink carrot juice.
But you, which one do you prefer?
Denisa.